Bubble Painting – Colorful Craft for Kids
Grab the kids and get ready to create some really fun art prints with bubble painting! Simply mix paint with bubble solution and get ready for a fun art project your kids will love!
My kids love this paint project and other fun activities like; How To Make Slime, Homemade Playdough or these fun Wacky Sacks.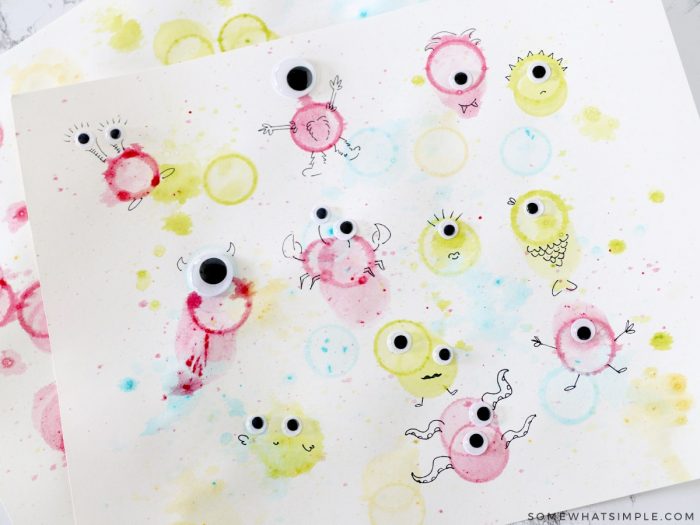 What Is Bubble Painting?
Bubble painting is a great craft for kids that uses a few basic art supplies and kitchen products. The paint + bubbles mixture popping onto the paper make fun patterns and splatters. The kids can use their imaginations to create little critters or monsters from their creations, which is an added bonus to all the fun!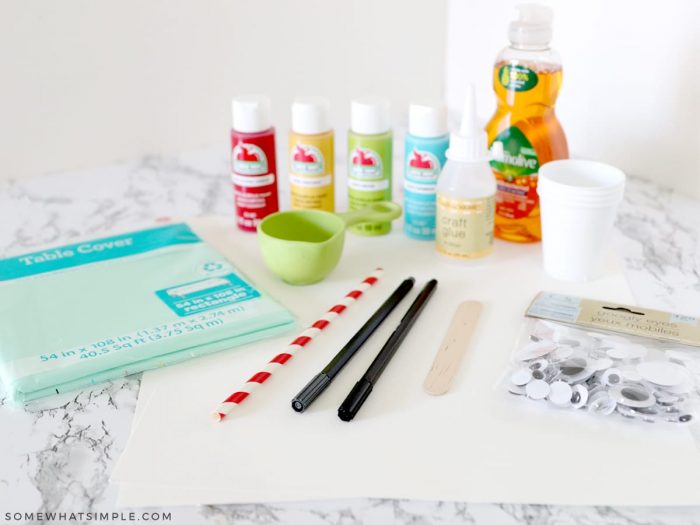 Bubble Painting Craft Supplies
Here's a list of supplies I used for this fun paint project:
Small Cups
Paint – I used craft paint, but tempera paint or whatever paint you have laying around will do the trick!
Soap – I used the dish soap from under my kitchen sink, but you could use any soap or bubble solution you have.
Water
Spoon or Craft Stick- This is to stir and mix paint mixtures in the cups.
Paper – I used small poster board, but you could use canvas, cardstock, or construction paper.
Straws
Plastic Table Cloth/ Old Sheet- You'll definitely want something to protect your surface!
Embellishments – Markers, glue, googly eyes, pom poms, etc.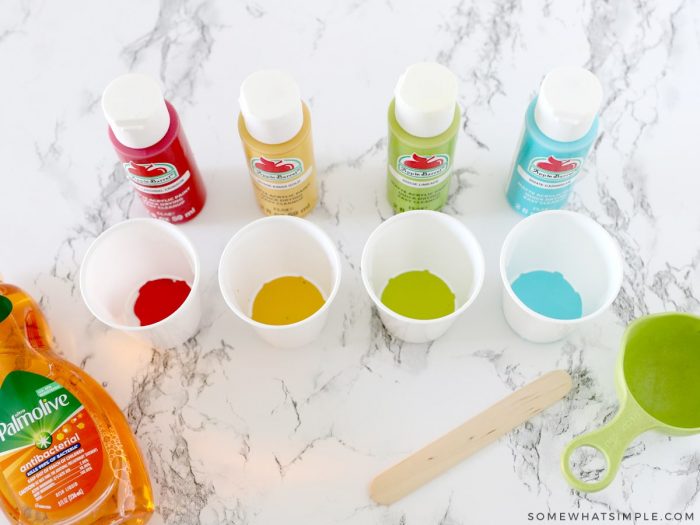 How To Make Bubble Solution
Add a squirt of paint, a squirt of soap, and 1/4 cup of water to a small plastic cup. Mix with a spoon or popsicle stick until well combined.
Repeat with all the other colors in separate cups.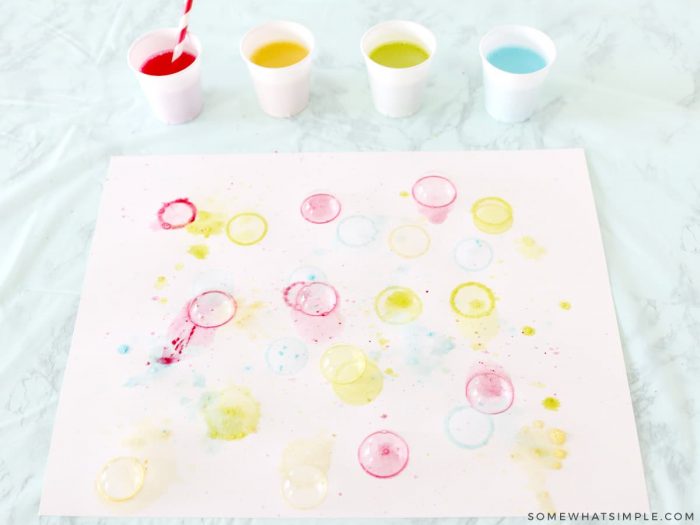 How To Bubble Paint
Cover your workspace with a plastic table cloth or towel.
Dip the straw into the bubble paint and then blow out bubbles so they land on the paper.
Allow the paint to dry before embellishing, then go nuts adding scales, legs, eyes, and whatever else you'd like to add to your creations!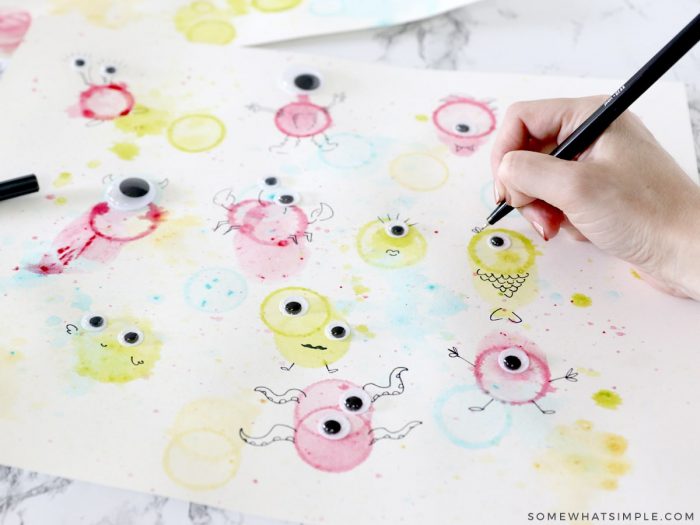 More Fun Painting Ideas
If you loved this fun art project, you have to try one of these other fun paint projects.
We hope you loved creating these fun art pieces as much as we did. Leave us a comment below and tell us all about what you created!