Fill these felt fortune cookies with special "love coupons" for your sweetheart, or fun activities for the kids!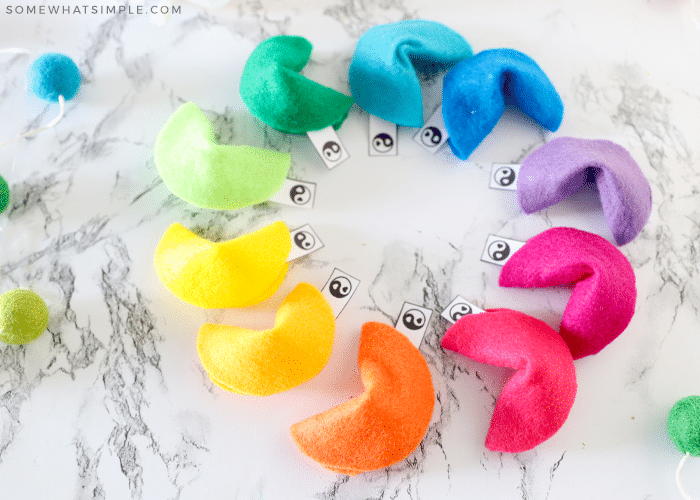 I first made these felt fortune cookies several years ago as a Valentine's Day Gift for my husband. I filled each cookie with a strip of paper that had a short love note on it, or a service coupon he could redeem at any time. It was a thoughtful gift that was super simple to put together!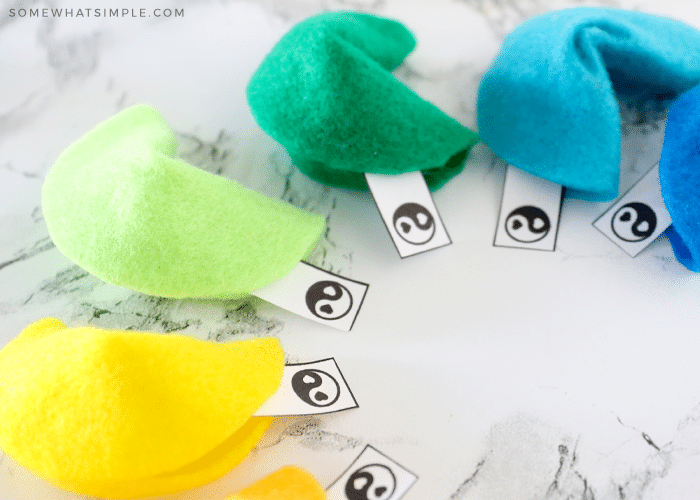 Felt Fortune Cookie Ideas
Over the years I've come up with some variations to my original Valentine idea, and I've soon discovered they can be used for literally any holiday and any activity! Here are some of my favorite ways to use them –
COUPONS – I am not very savvy when it comes to astrology, but since these were "fortune cookies", I wanted to use some verbiage in my coupons that sounded like something you'd find in a horoscope. Here is what I came up with:

It is written in the stars. You will soon be served breakfast in bed.
The planets are aligned, and their energies will present you with the chance to receive a foot massage from your wife.
One who loves you will serve you your favorite dinner.
Lady Luck is on your side! The back rub you have been wanting will finally happen this week.
Tap into the extra ounce of energy you will receive from Jupiter this month and get ready for a fun date planned by your wife.
Pisces has granted Taurus one chance to get out of changing a diaper.

LOVE NOTES – Write a simple note with something you love about your spouse or child and let them open a cookie whenever they need it most. (Great option for someone who lives further away!)
ASSIGN CHORES – Write out various chores on each strip of paper, then let each family member pick a cookie that will tell them what chore they are in charge of.
ACTIVITIES – Use the activity ideas we shared in our Valentine Countdown to have some fun with your kiddos!
Felt Fortune Cookie Video Tutorial
[adthrive-in-post-video-player video-id="Y5ibeoKR" upload-date="2017-01-18T20:18:06.000Z" name="Felt Fortune Cookies" description="How to make felt fortune cookies for an easy Valentine gift" player-type="default" override-embed="default"]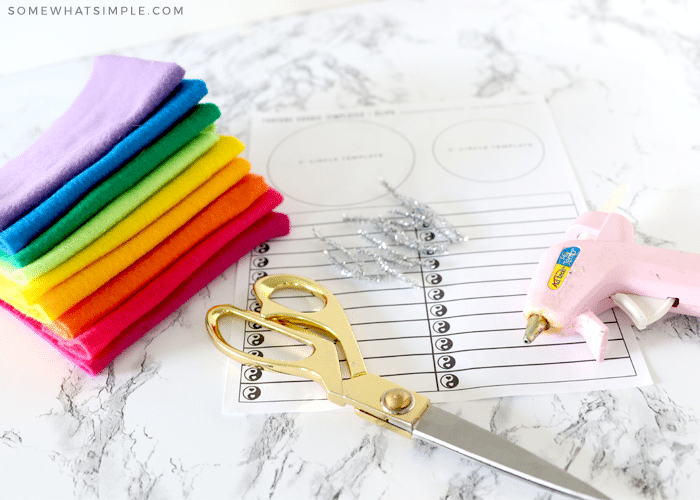 How to Make Felt Fortune Cookies
SUPPLIES –
felt – use any colors for any holiday or celebration!
marker
circle pattern – this can be as big as you'd like. I used a lid from my pantry that was about 4 inches in diameter.
scissors
pipe cleaner (you could also use wire + ribbon)
hot glue gun + glue
printable love notes – download below
pen
Chinese takeout box, optional (I got mine for $1.50 @ Hobby Lobby)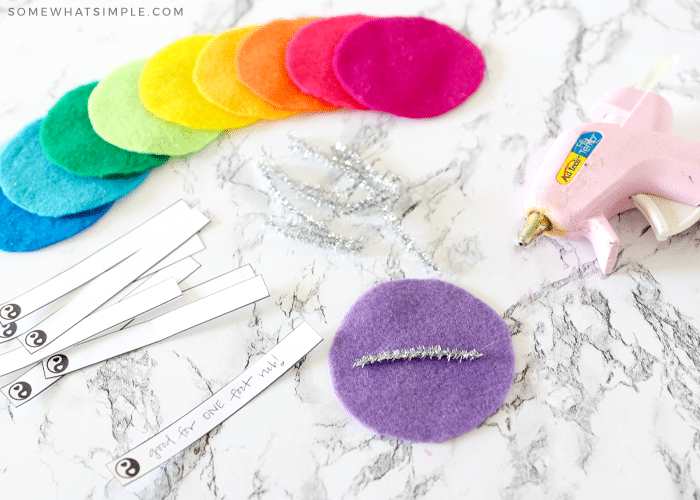 DIRECTIONS –
Download and print your love note strips of paper and write the "fortunes" you plan to give. Set aside.
Trace your circle onto the felt with your marker and cut it out.
Cut a piece of pipe cleaner (or wire + ribbon) just shorter than the diameter of your felt.
Put a line of hot glue on the center of your felt circle and then place the pipe cleaner over the glue. (If you're using wire+ribbon, place your wire on top of the glue, then cover the wire with ribbon while the glue is still hot.)
Lay your notes/coupons in the center of the circle, folding the paper as needed to make it fit.
Fold the circle in half then bend the edges together.
…and that's it!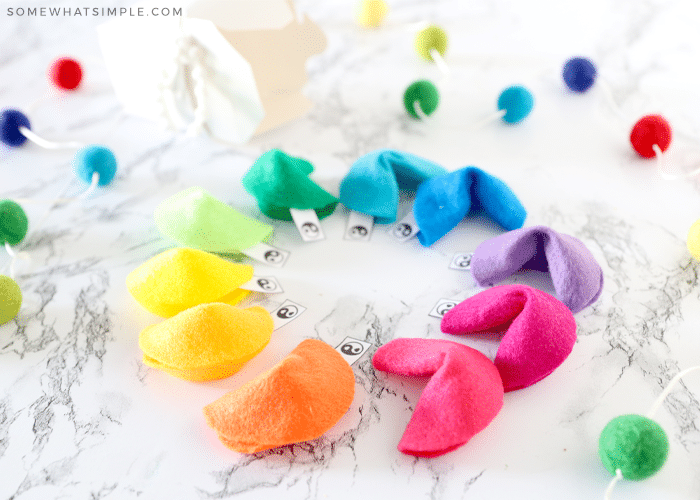 Fortune Paper Printable
To download our free printable fortune strips, add you name and email address to the form below.