DIY Flower Vase – Back to School Gift
This darling DIY Flower Vase is easy to make, affordable, and the perfect back to school gift for teachers!
Here are some more back to school gift ideas for teachers we think you'll love: Teacher candy-gram, Teacher survival kit, and First day of school gift tags.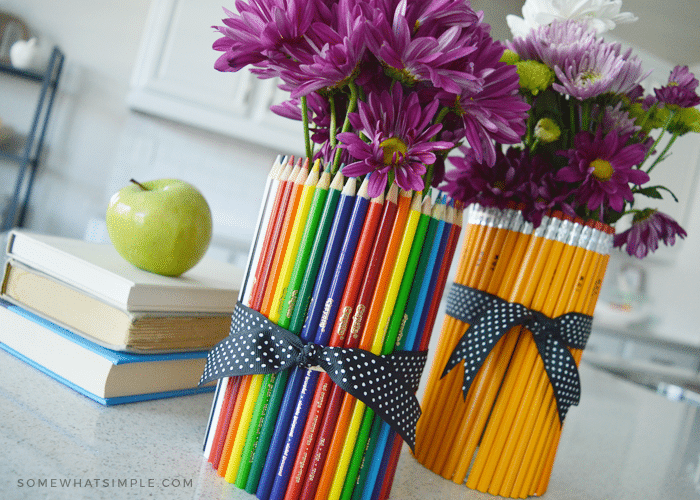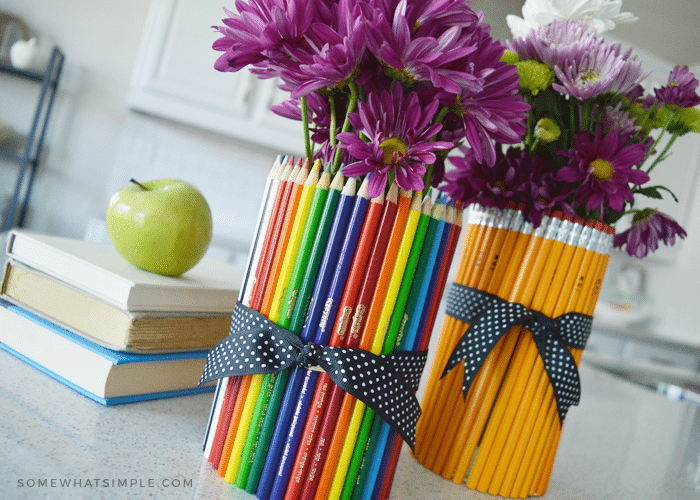 Flowers for the Teacher
Send your kids back to school with a thoughtful gift for their new teachers!
My kids go back to school next week – I can't believe summer is over already! This year for meet the teacher night, we are bringing these fun flower vases covered in pencils with a small box of homemade chocolate chip cookies – 'cause treats and fresh flowers are always a good thing, right?
This back to school gift idea would also be great to give to neighbors and friends!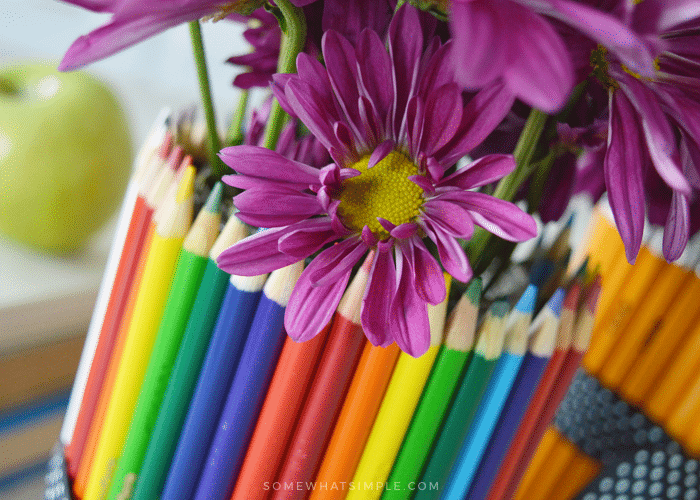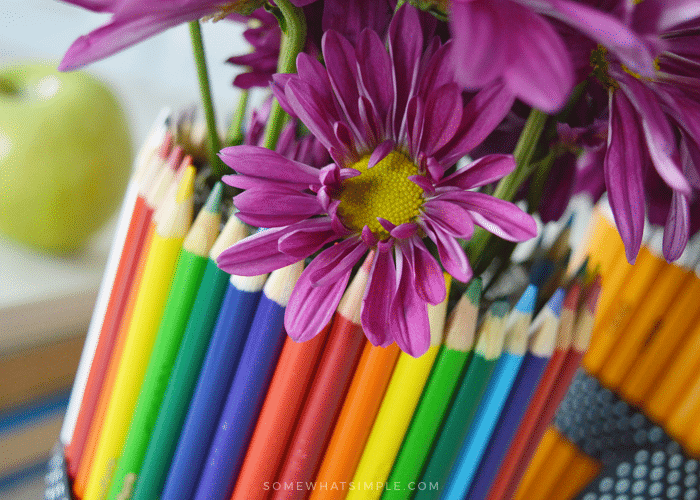 DIY Flower Vase
I love how simple this gift is. It takes all of 10 minutes to put together, and each kid can make their own! (Seriously, my 4-year-old made one with minimal help from me!
SUPPLIES –
vase or jar (I used an old spaghetti sauce jar!)
rubber band
ribbon
colored or regular pencils
DIRECTIONS:
Put the rubber band around your vase or jar so it is nice and snug. You might want to wrap it twice (or more!) depending on the size of your vase and the size of your rubber band.)
Stick the pencils under the rubber band all around the vase.
Tie a ribbon around the vase to hide the rubber band.
… and you're done!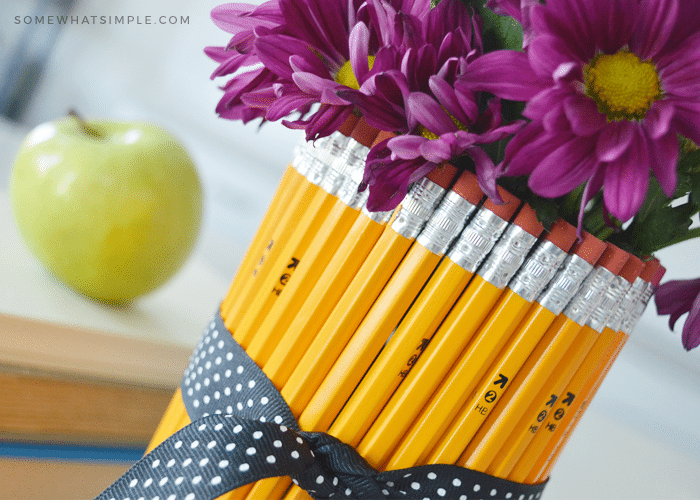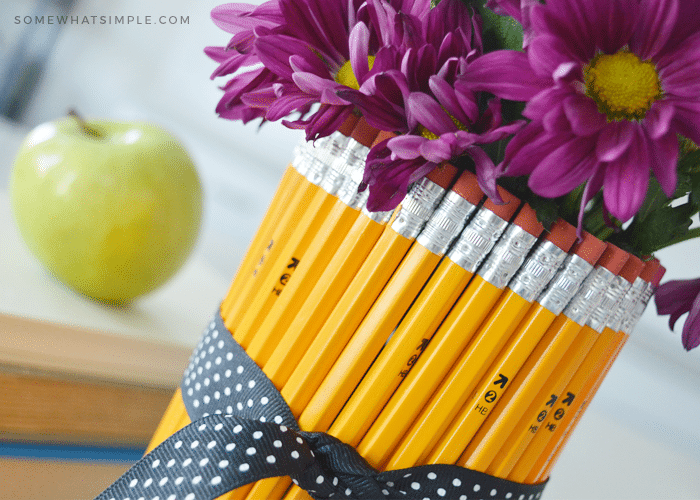 I love how both of these turned out!
We used this same technique on our Easy Easter Centerpieces- click HERE for the tutorial.
Hope you all have a great school year!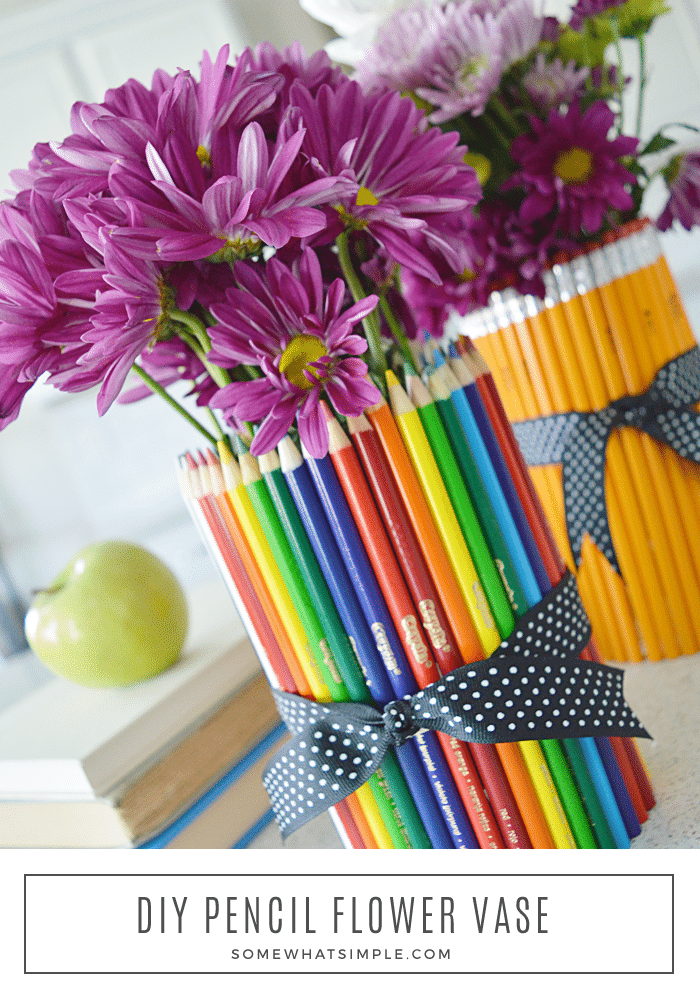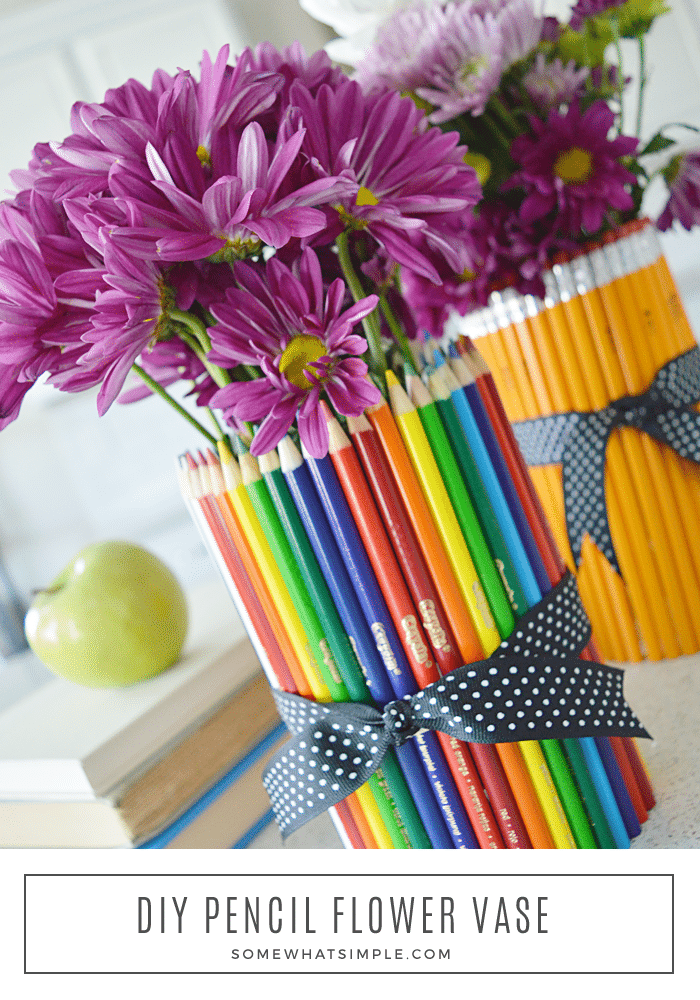 This post originally published on Somewhat Simple in August 2009 and was updated in 2018 with new images