A free printable April Fools card that's perfect to give someone special this April Fool's Day.
For more April Fool's Fun, be sure to check out these April Fools Pranks for your Spouse, or our list of 25 Best April Fools Jokes.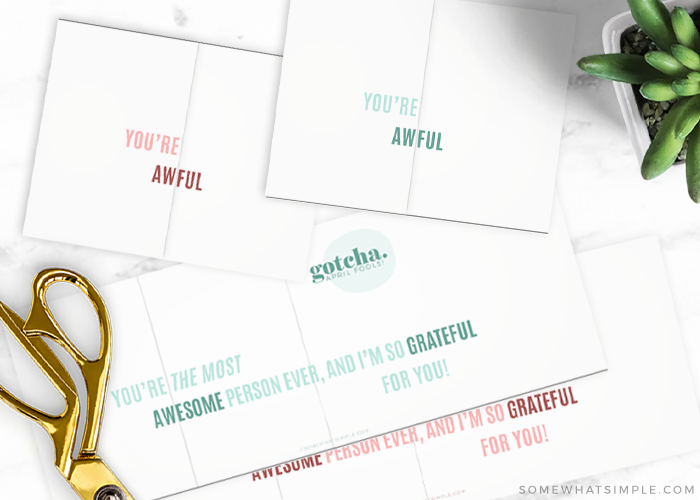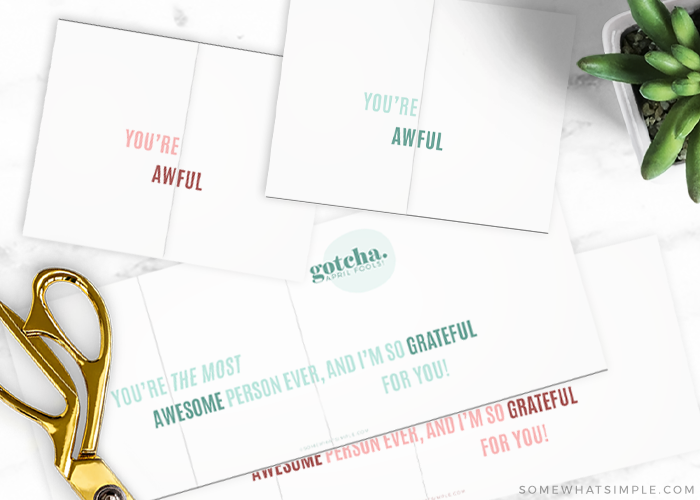 I've been on the receiving end of a few April Fool's Day jokes, and while I definitely love a good laugh, I'm not a huge fan of mean pranks! This April Fool's Day, we created a printable card that has a dimension of prankishness, but the overall sentiment is a nice, happy one. This means you can have fun tucking these into lunch boxes or you can leave one in your Hubby's car for a good, friendly laugh. The best part is, these are super quick and easy to make, so there's plenty of time to make it today!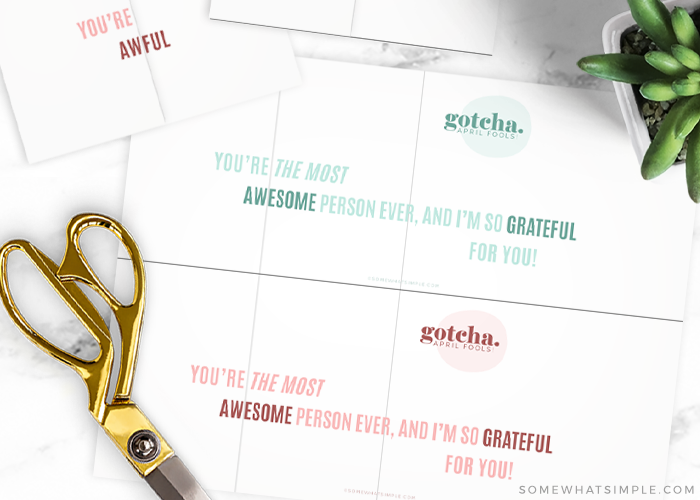 Printable April Fools Day Card
MATERIALS –
printable card (download below)
cardstock
scissors
pen
DIRECTIONS –
Download and print the card onto cardstock.
Cut on the black line, and fold on the grey lines, then fold the card in half.
Fold the top half back so you can see the words, then sign the card with a cute message and give it to someone special!
Download the Printable Card
Enter your name and email in the form below for immediate access to this free printable.
* Please remember, this file and all other printables on Somewhat Simple are for personal use only. Please do not mass-distribute them, resell them, or claim them to be your own. Thanks for understanding!