Moving Party Printable Invitations
Create lasting memories while saying "goodbye" to your friends! Our simple Moving Party Invitations will help you get ready for a night of FUN!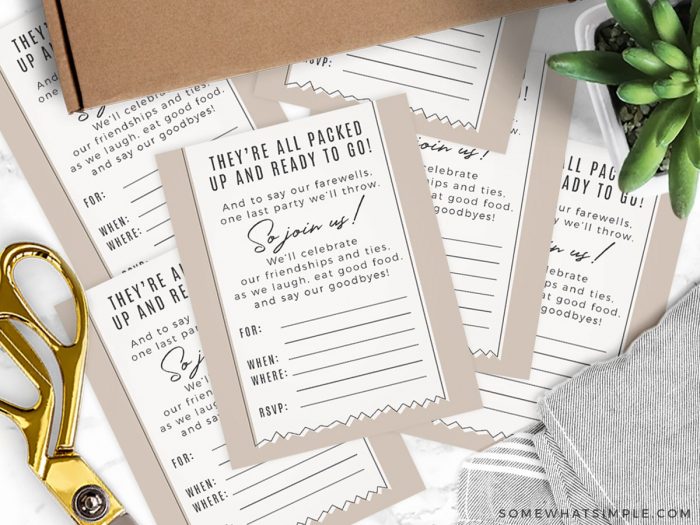 Last year our good friends decided to pick up their family and move across the country. They decided to do all of this without my permission, and needless to say, I was less than thrilled.
So I did what anyone should do in the middle of a crappy situation, I threw them a party!
We gathered with our neighbors and friends and we ate yummy food, laughed, cried, and laughed some more. Our friends got the awesome opportunity to see all the people who love them dearly.
It's a win/win… except they moved, which still stinks.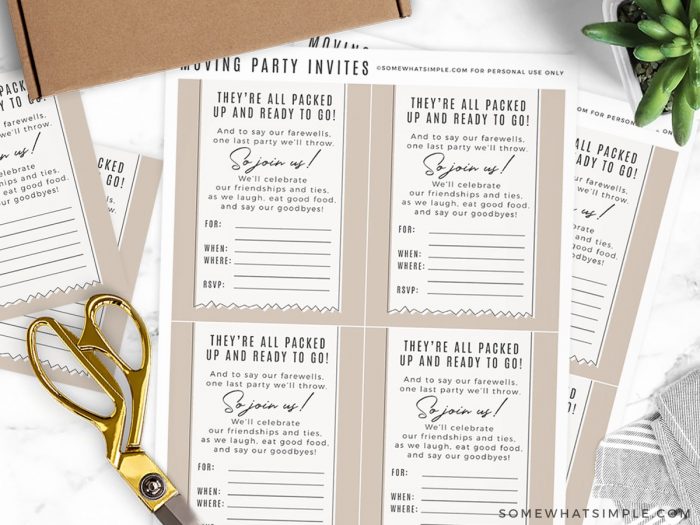 The planning of the party was very simple:
Invitations – I made super simple invitations that fit with the "moving" theme. (Download the file below!)
Food – We did a potluck! I asked all the guests to bring their favorite side dish to share and I provided the drinks and paper goods.
Fun – I hired my photographer friend to come set up a photo booth right next to a memory book station. Upon entry into my home, each family would get their picture taken and then they would write a message to our moving friends. I took these photos and messages and I made a memory book on Shutterfly.com.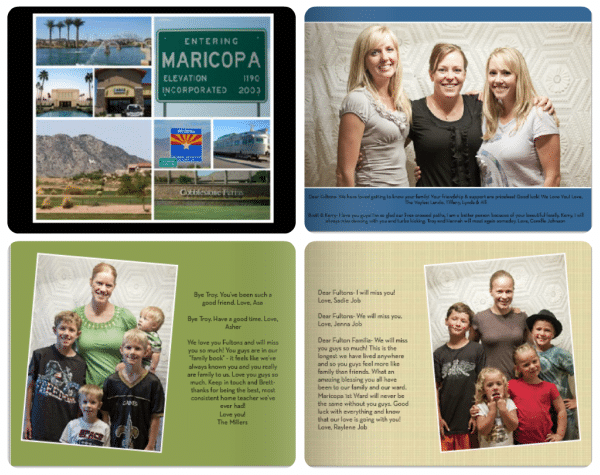 I had the book shipped directly to our friends at their new home and it was a total surprise- they had no idea. (Well, except I am sure they wondered what I was going to do with all those pictures that were taken of their friends that night, so they might have had a hunch, but no way did they realize how awesome the book would be!)
The night was so much fun, and it added just one more memory we have with these friends of ours.
And I am so grateful for that.
Moving Party Invitations