Easter Egg Decorating Ideas
Step outside the vinegar and dye this year and try some creative Easter eggs! Here are 20 favorite Easter Egg decorating ideas!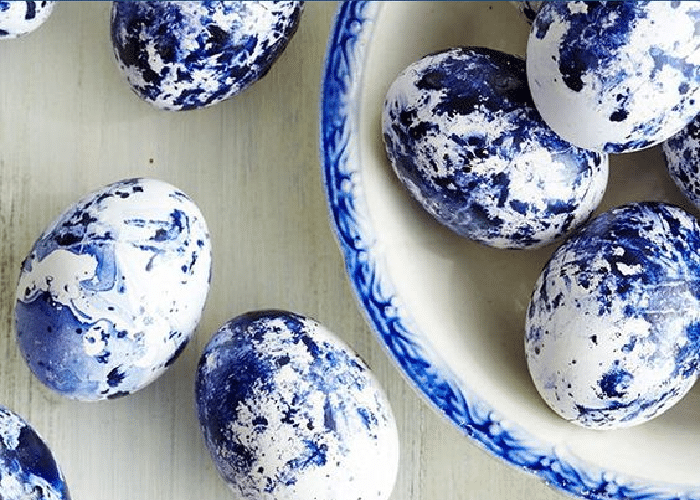 Do you typically decorate Easter eggs in your home?
I'll admit, we are kind of hit and miss around here when it comes to Easter egg decorating. My kids love it, but I always seem to forget to buy all the supplies needed for the traditional way of dying them.
But these 20 Easter egg decorating ideas tutorials all use different supplies, so you're sure to find something you can make with what you have on-hand. (No more excuses!!) Take a look:
20 Easter Egg Decorating Ideas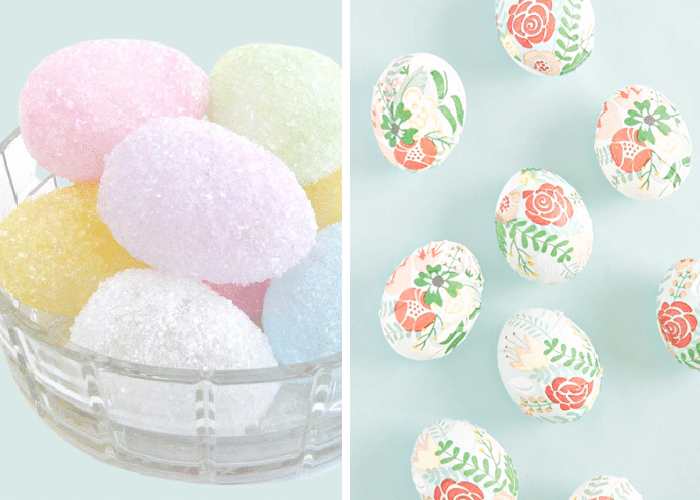 1|| Learn how to Make Translucent Epson Salt Glitter Eggs, from Bliss Bloom Blog.
2|| Did you know that you can use patterns from paper napkins to adhere onto eggs for the most stylish Easter eggs around?! Easter Egg Napkin Tutorial from from Alica + Lois.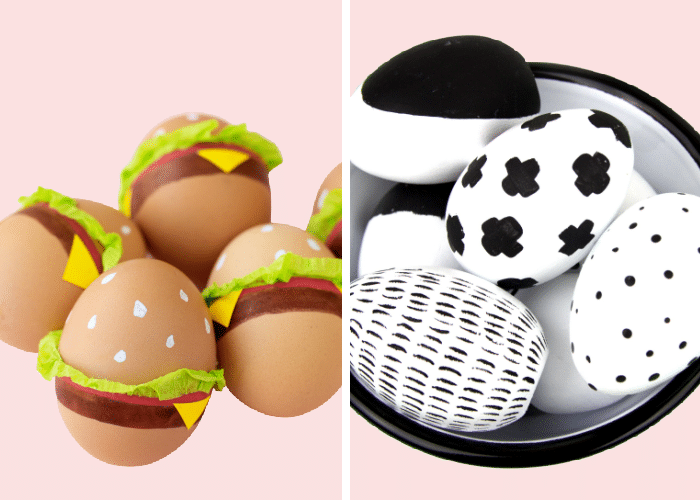 3|| You don't even have to dye eggs for these Hamburger Eggs… you can just use brown ones! From Studio DIY
4|| Bye Bye pastels! If you're looking for a fun way to decorate Easter eggs, give these DIY modern black and white easter eggs a try. From A Little Craft in Your Day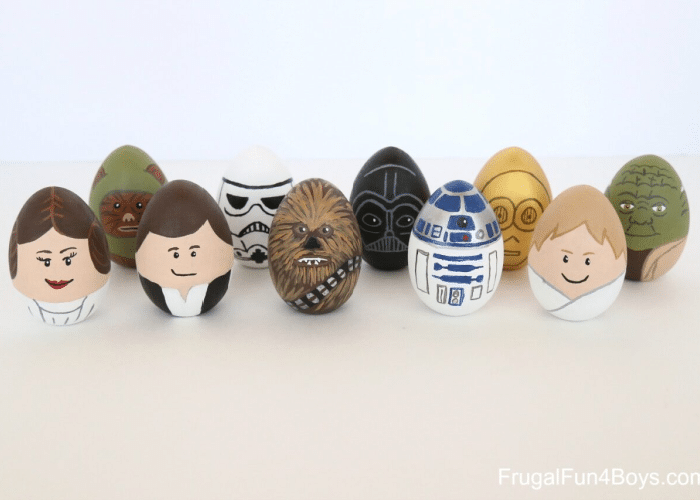 5|| Decorate Easter eggs with the faces of your favorite Star Wars characters. From Frugal Fun for Boys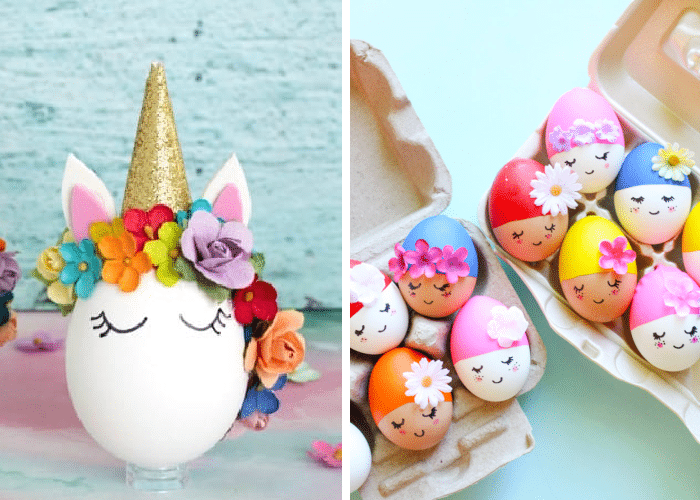 6|| Easter eggs don't get much prettier than these adorable Unicorn Easter Eggs! From Fun Money Mom
7|| These Pool Party Eggs from Handmade Charlotte are seriously the cutest!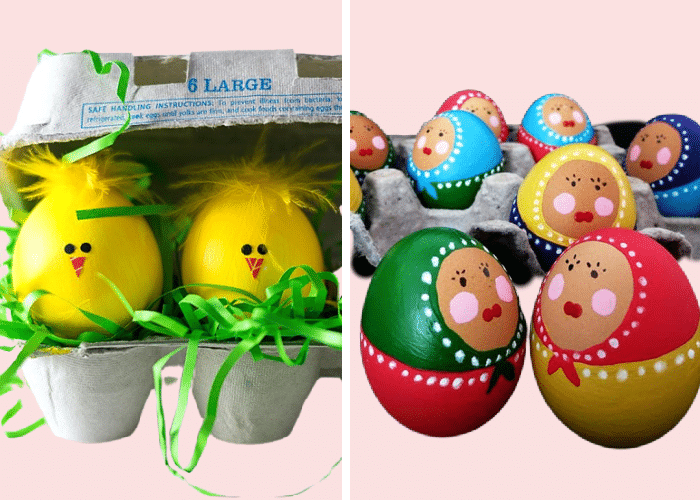 8|| Baby Chick Easter Eggs are simple and kid-friendly! From It All Started with Paint
9|| Oh Oh Deco's awesome tutorial make these Babushka Easter Eggs look easy!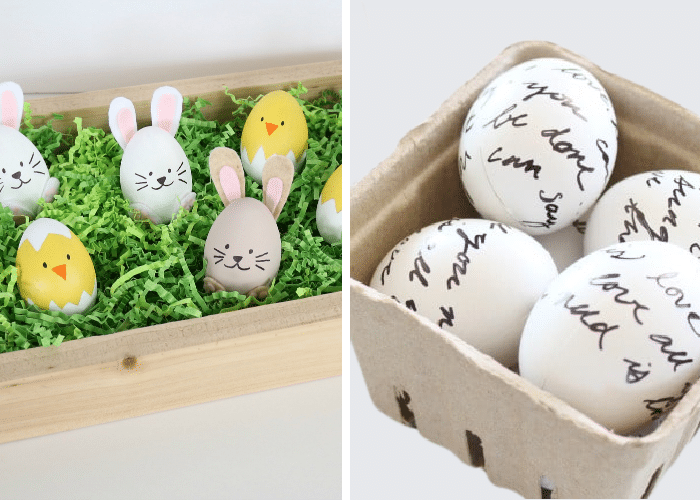 10|| Painted bunny and chick eggs are simple, creative and cute! From Frugal Fun for Boys
11|| Learn how to make Love Letter Easter eggs with this super simple tutorial from Somewhat Simple.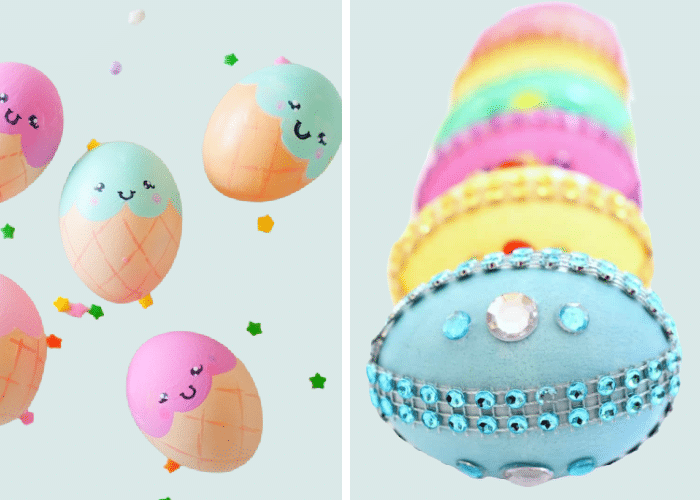 12||Could these Ice Cream Cone Eggs be any cuter?! From Kara's Party Ideas
13|| If your kids are into princesses, they'll go crazy for these adorable Disney Princess Easter Eggs! From Fun Money Mom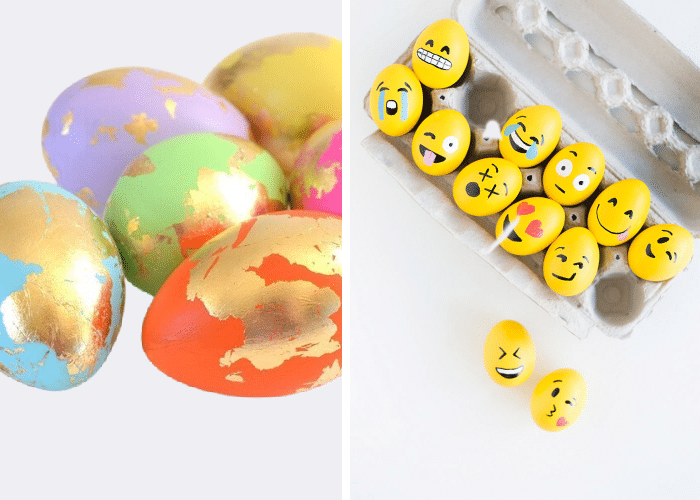 14|| Gold Leaf Easter Eggs are simple and chic! From Dream a Little Bigger
15|| Gather up your friends and it's time to have yourselves an Emoji Egg Party. From Studio DIY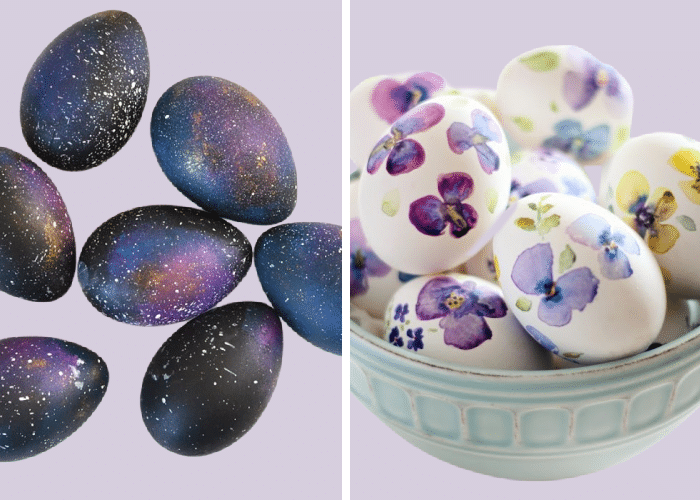 16|| These galaxy Easter eggs are easy to make and look out of this world! From Dream a Little Bigger
17|| These Watercolor Eggs from Craftberry Bush are gorgeous!!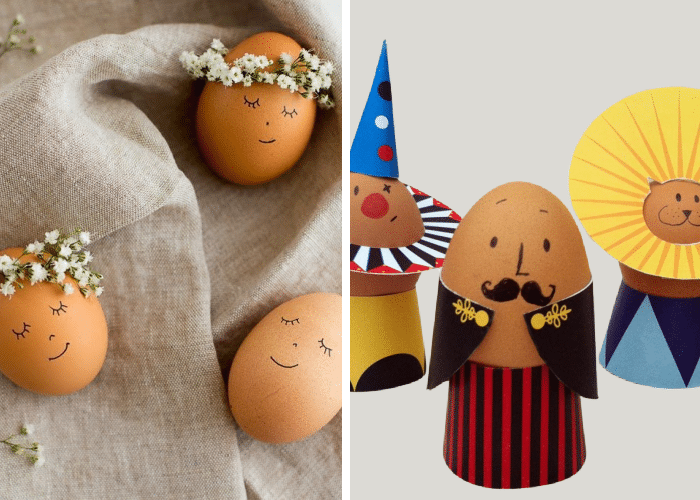 18|| Floral Wreath Crowned Easter Eggs only take about 5 minutes to make. From Flax + Twine
19|| These specially designed Circus Easter Egg Printables are for one and all to download, printout and decorate your eggs. From Sew Yeah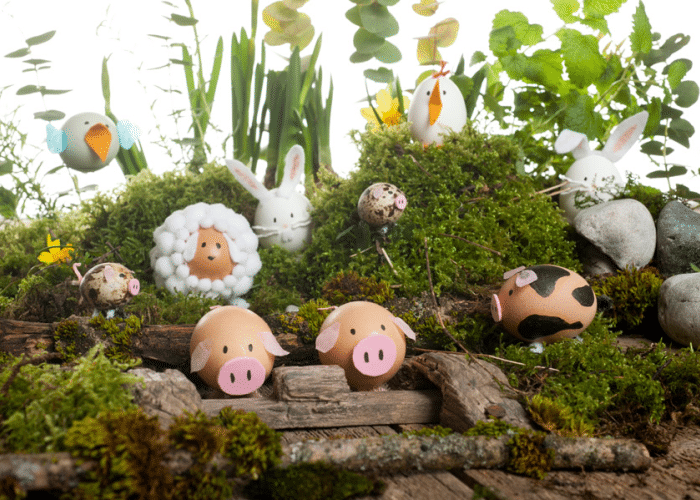 20|| Learn how to make animals out of eggs, from Look What I Made.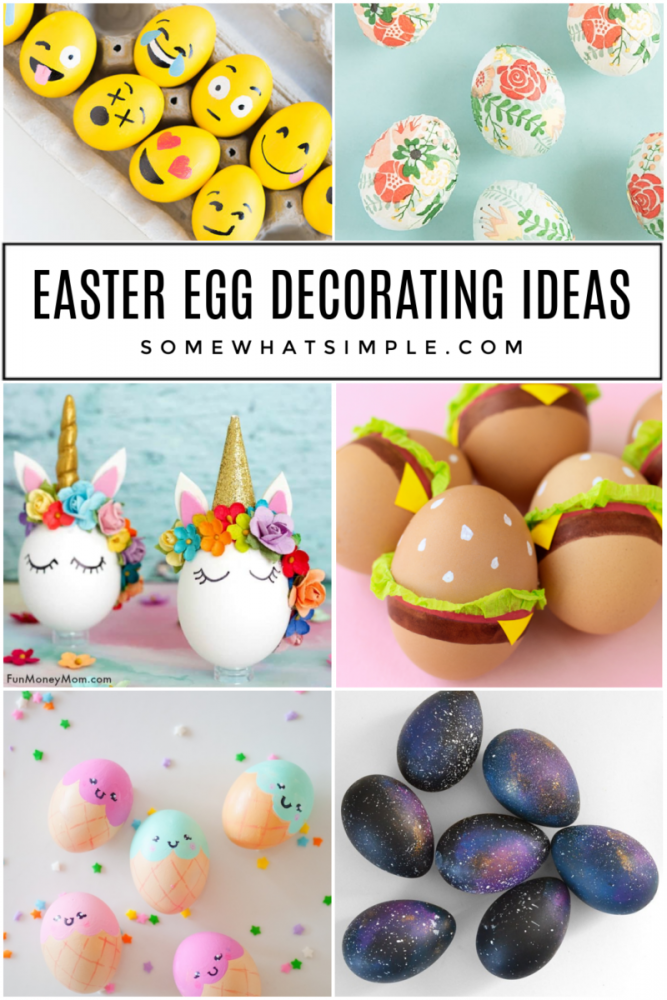 What do you think? Aren't those Easter egg decorating ideas so fun and creative? Do you have any other decorating ideas for eggs that didn't make the list? Have a happy Easter!