Handmade Watercolor Paint
Handmade watercolor paint is made with just 5 simple ingredients and comes together in a snap!
Here are a few more kids activities we think you'll love – Mason Jar Lanterns, DIY Smash Journal, and the BEST Homemade Playdough.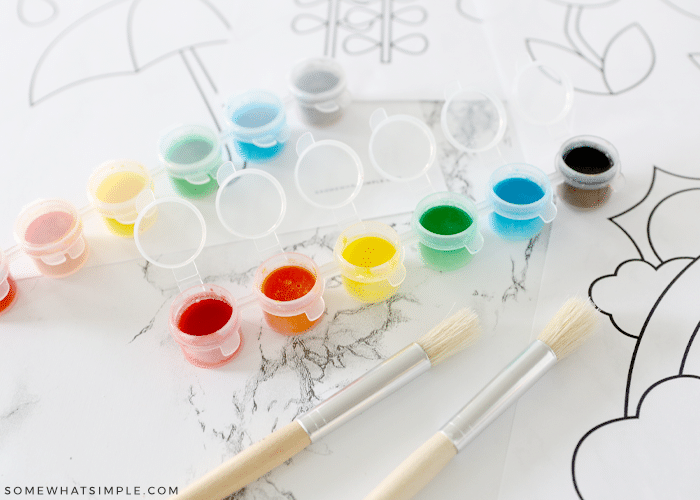 Each year around back-to-school time, I try and stock up on art supplies, but one product I can never keep on hand is watercolors. My kids use those small sets once or twice until they're empty, or the colors get mixed and they aren't fun to use anymore!
A few years ago, I found a homemade watercolor recipe that is so simple to make, and it is super cheap too! If your kids love doing arts and crafts as much as mine, this homemade hack is for you!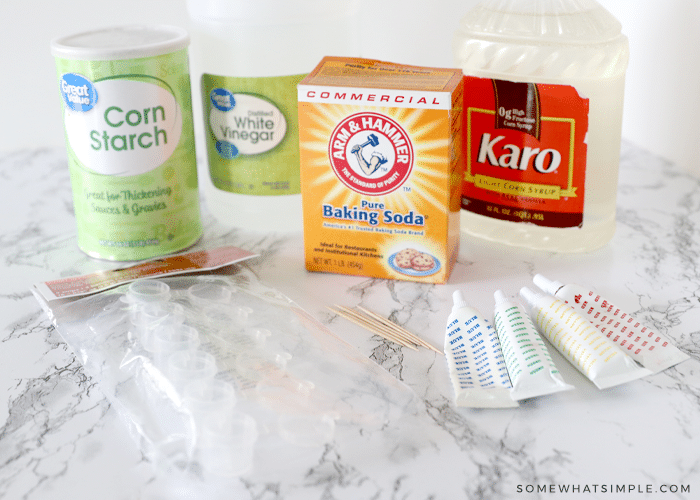 DIY Handmade Watercolor Paint
SUPPLIES –
corn starch
2 tablespoons of white vinegar
4 tablespoons of baking soda
corn syrup
small mixing bowl
mixing spoon
paint carton – I bought paint pot strips from Michaels. They are $2 for a pack of 3. You can also use ice cube trays or egg cartons.
food coloring
toothpick
DIRECTIONS –
Mix together the baking soda and vinegar until it stops fizzing.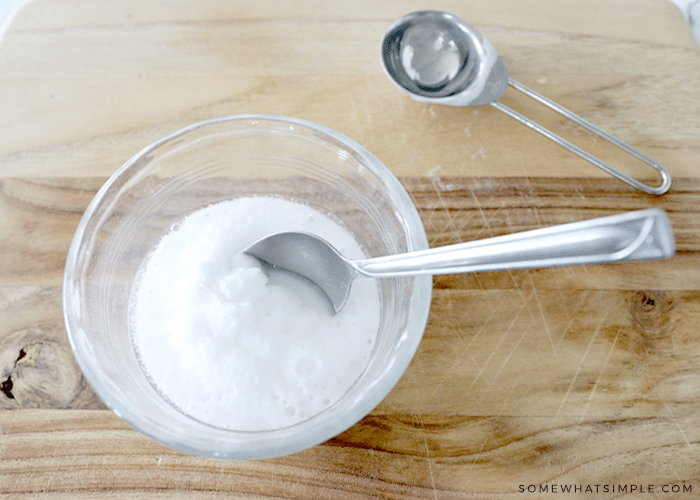 Add the corn syrup and cornstarch. Mix until combined.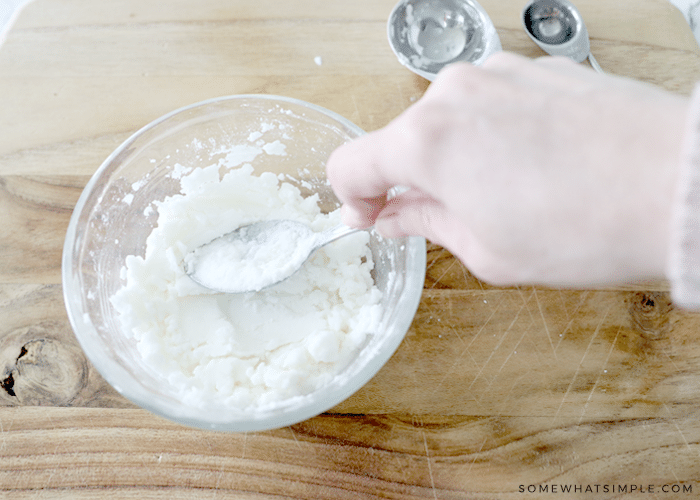 The final stirring can be tough, but once it sits for a bit, you'll notice it will start to look like it's melting. When you touch it again, it goes back to solid. (It's just like the Ooblek science experiment!)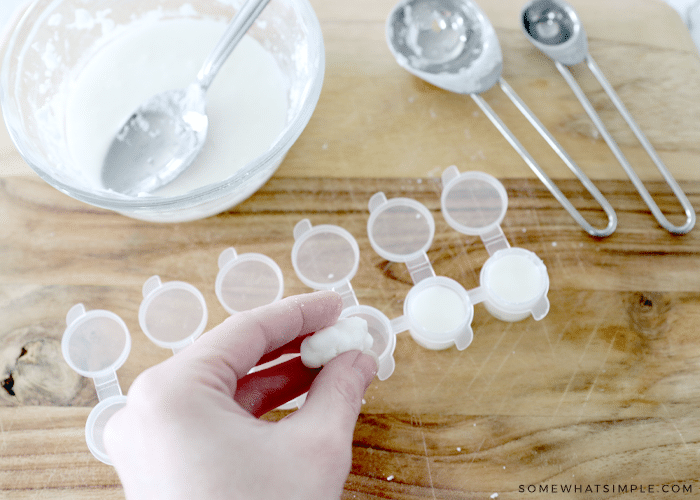 You can pour this mixture into your paint cartons, but I found it to be easiest to grab a spoonful, make a ball, and then stuff it in the paint pots.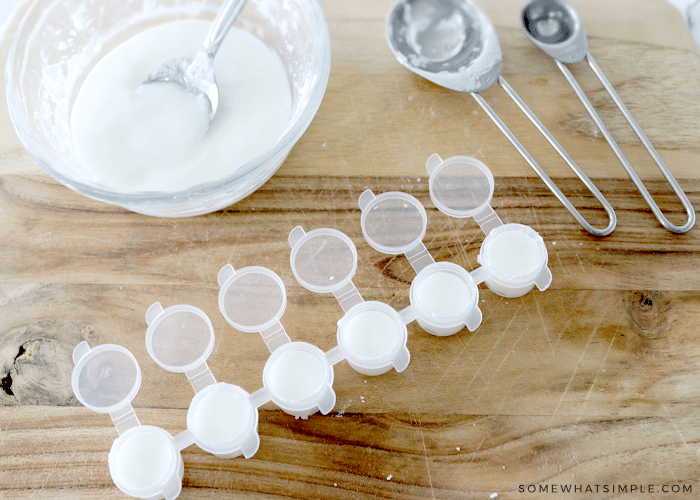 The mixture will fill each compartment once it settles a bit. This recipe will fill 2 of the strips, maybe 3 if you stretch it since there will be a little leftover.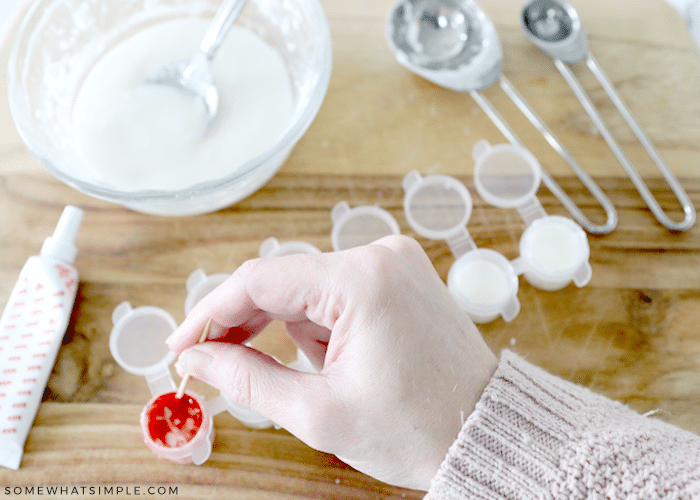 Add drops of food coloring to each cup, and mix with a toothpick until you reach your desired colors.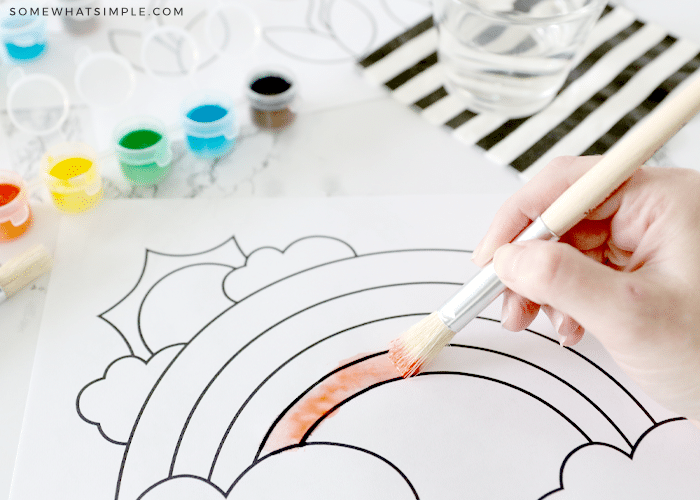 Allow the paints to dry overnight, then use with a wet paintbrush to create your masterpiece! (HERE are some spring coloring sheets, if you want to use them!)
And that's it!!! So simple, and so fun!