5 Minute Fabric Flower Headbands
Fabric Flower Headbands are super cute hair accessories that are so easy to make! Make one for your little girl in 5 minutes or less!
Looking for more easy crafts and projects? Here are a few of our favorite – Bow Holder, Easy Jewelry Holder, Sharpie Tea Towels, and DIY Cake Stand.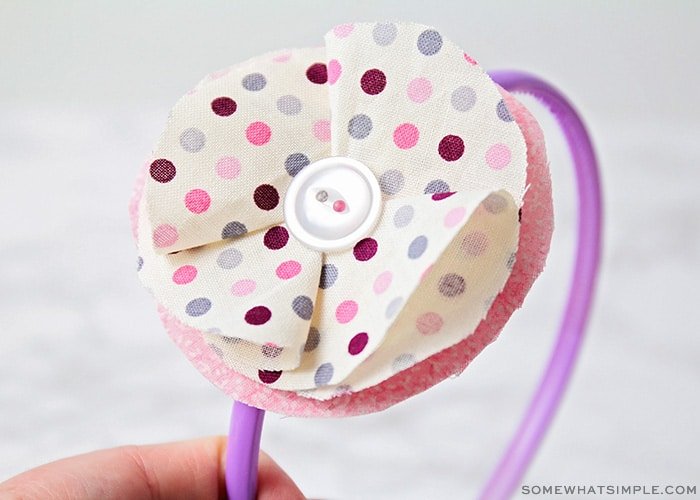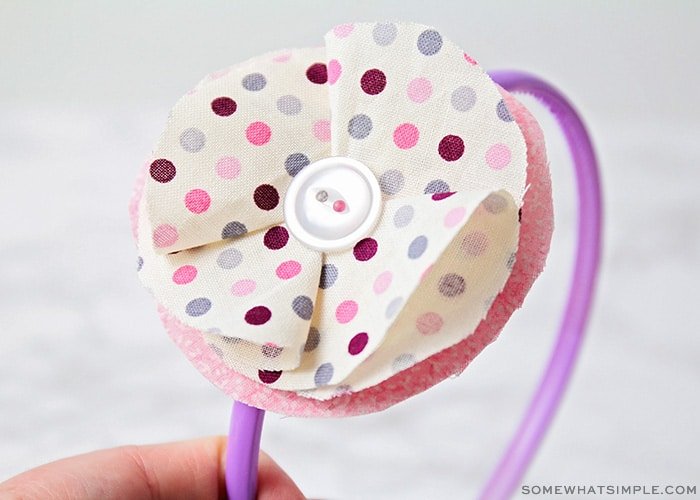 Moms of little girls, this tutorial is for you!!! These easy fabric flower headbands are a fun craft to make that can be done in just minutes. I just love doing my girls' hair with a new hair style or accessory so these are a perfect fit.
Grab your older girls and make them together – my 10-year-old LOVES to help! I've seen quite a few tutorials online with slight variations, but I feel like my version is the easiest! 😉 Here is how to make them –
How to Make Fabric Flower Headbands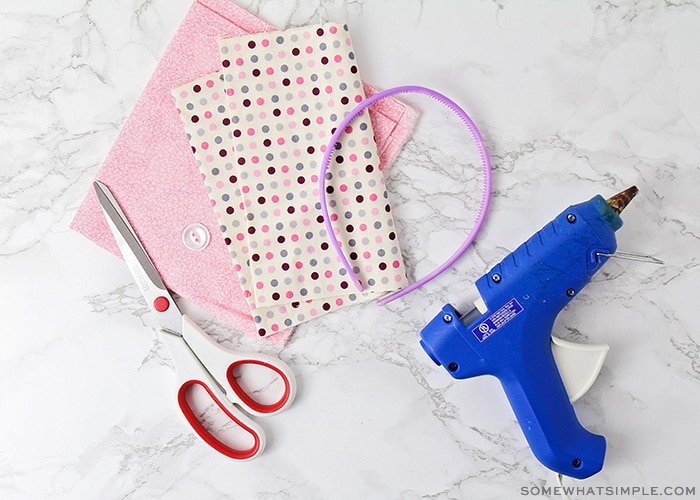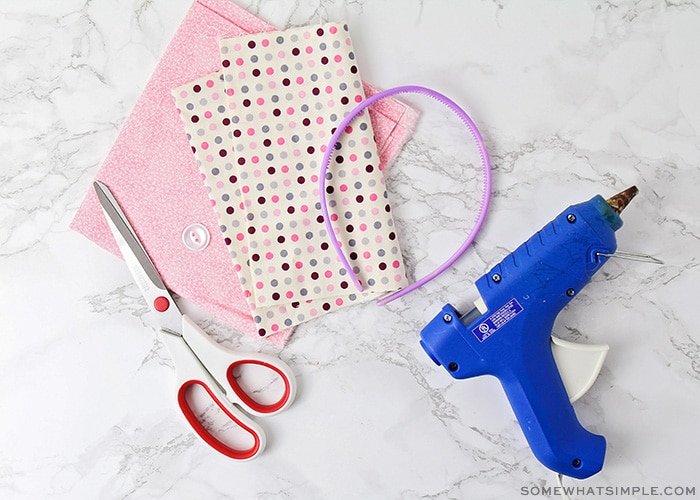 Supplies & Materials – You will need scissors, a hot glue gun, fabric, a button and a plastic headband.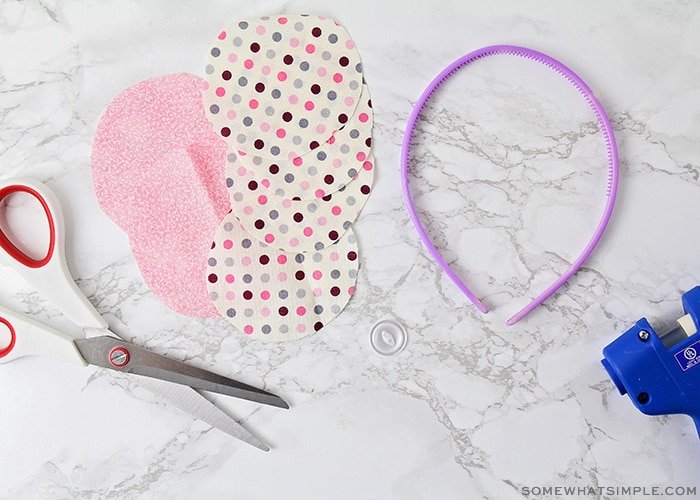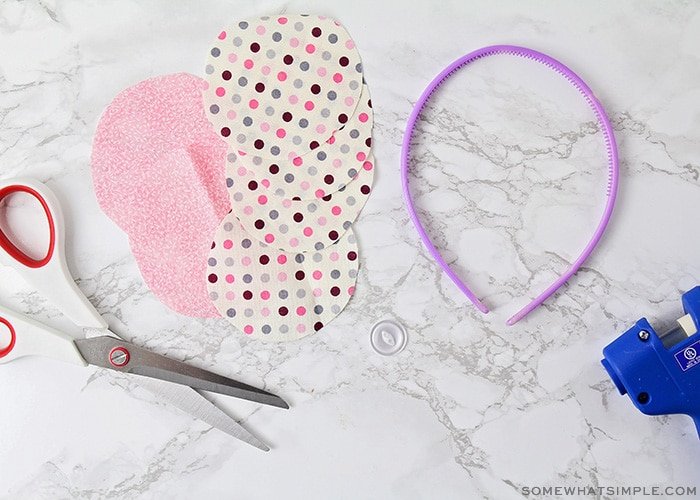 Make The Circles – Cut out 2 large circles that are the same size, and 4 small circles.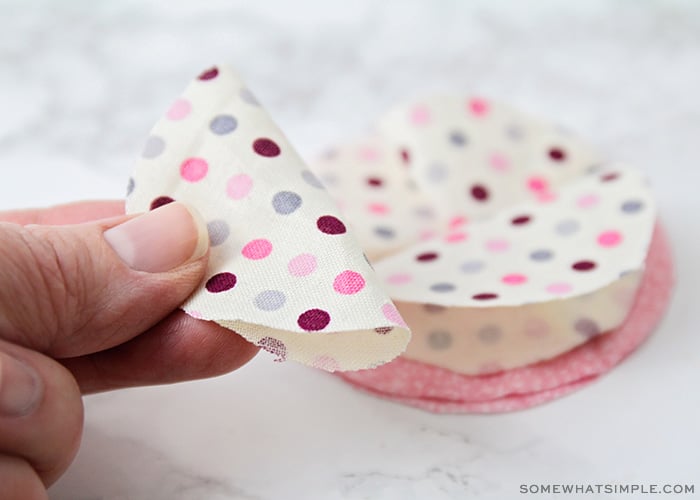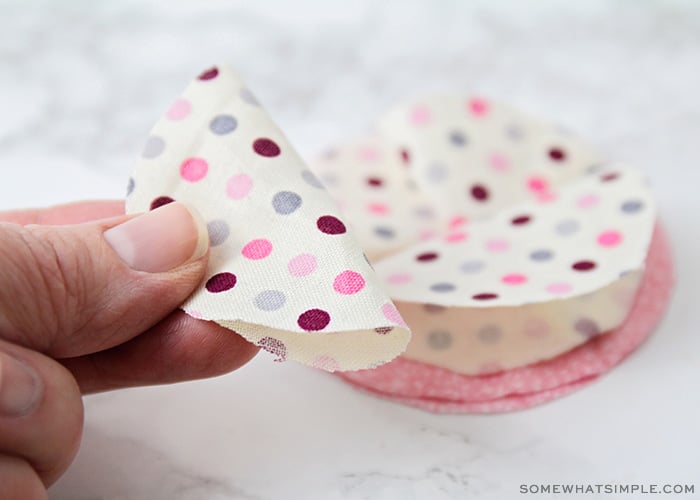 Glue – Take your to you larger fabric circles and glue them on top of each other by hot-gluing a small little dab in the center of one and pressing the other circle on top.
For the smaller circles, fold them in half and then layer them one at a time on top of each other, stacking them on the larger fabric circles. The rounded part of the fabric will line up with the round part of the large fabric circles and the straight, folded edge will be in the center.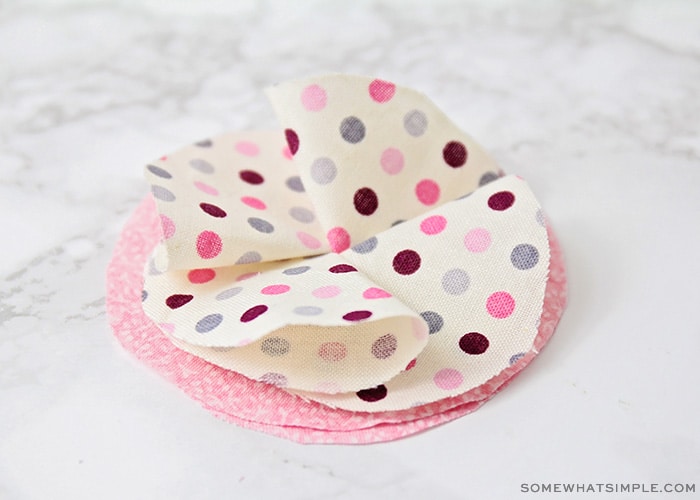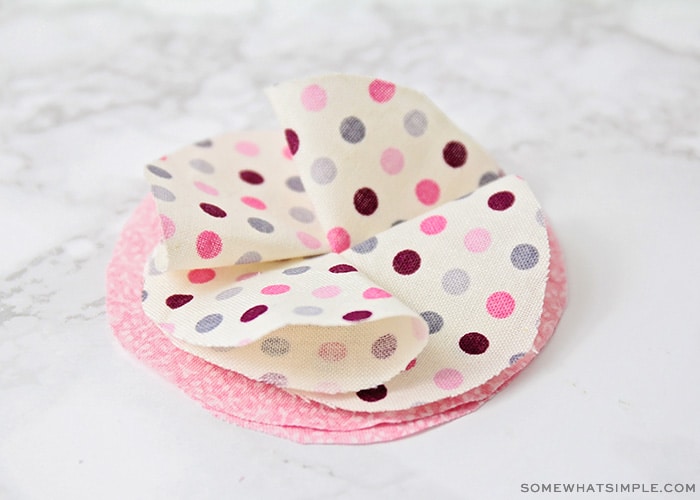 Secure The Fabric – Add several small dabs of glue under the layered fabric and as close to the center of the flower as possible to secure.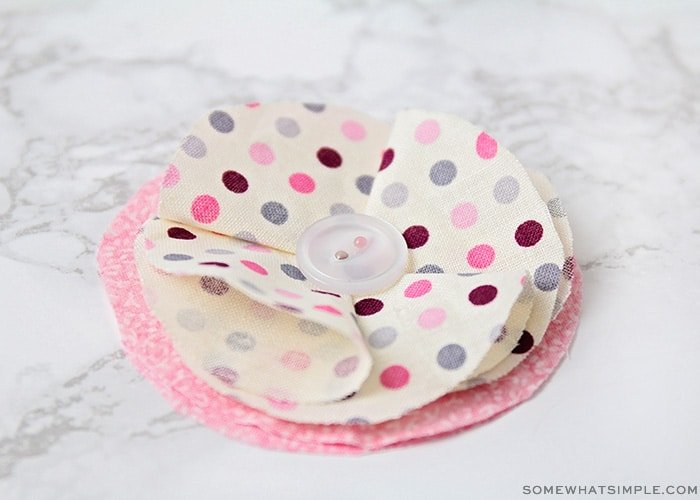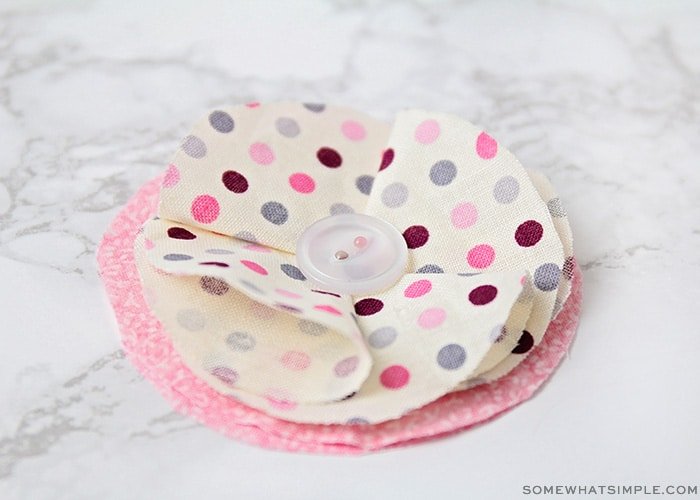 Embellishments – When you're done you can glue a button or a rhinestone in the center… whatever you'd prefer!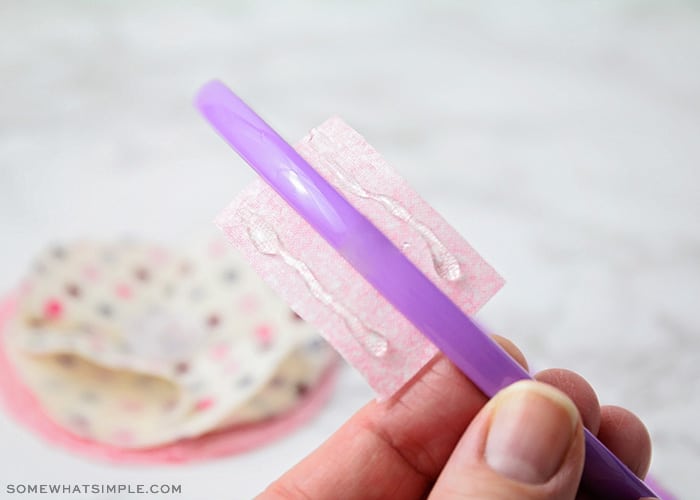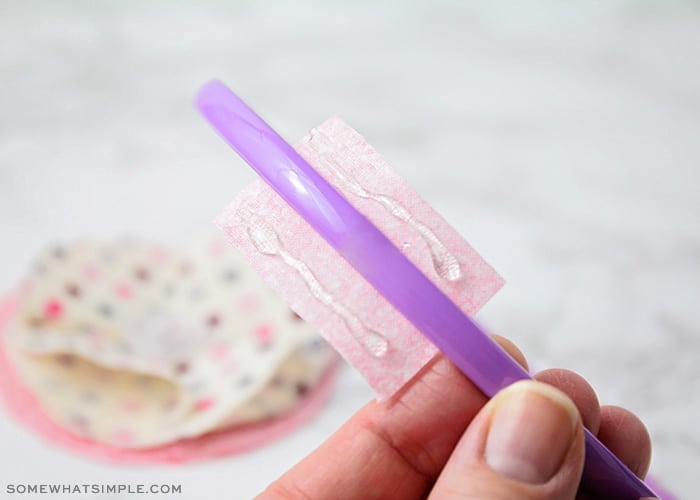 Connect – To secure the flower to the headband, place a generous amount of glue on your rectangular fabric, then place it on the underside of your headband. Center the headband on the fabric, then place the flower on top of the headband and press firmly to secure.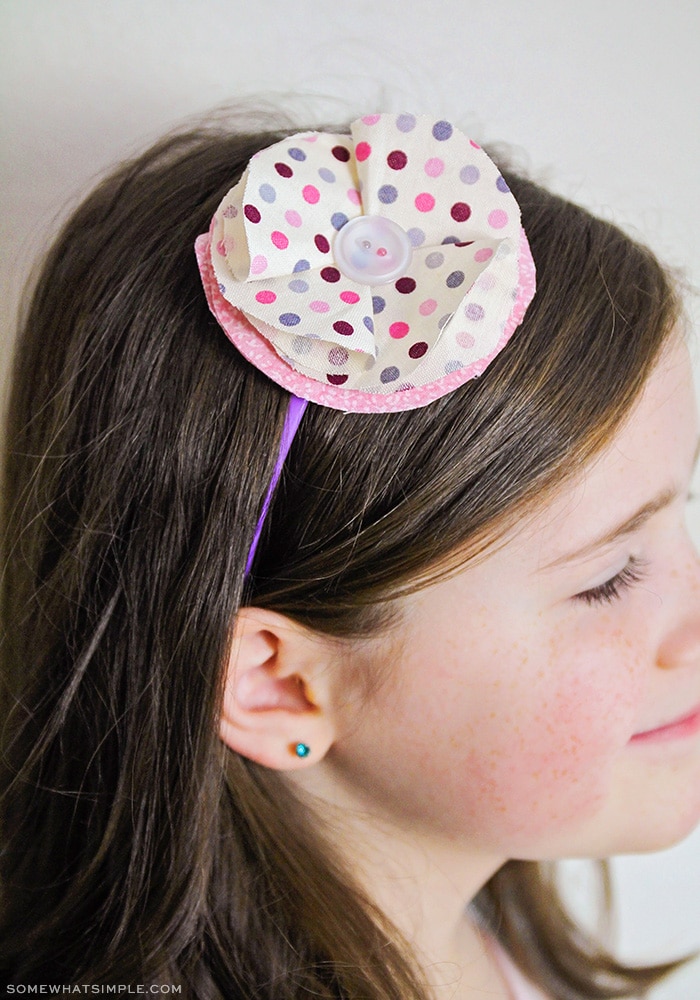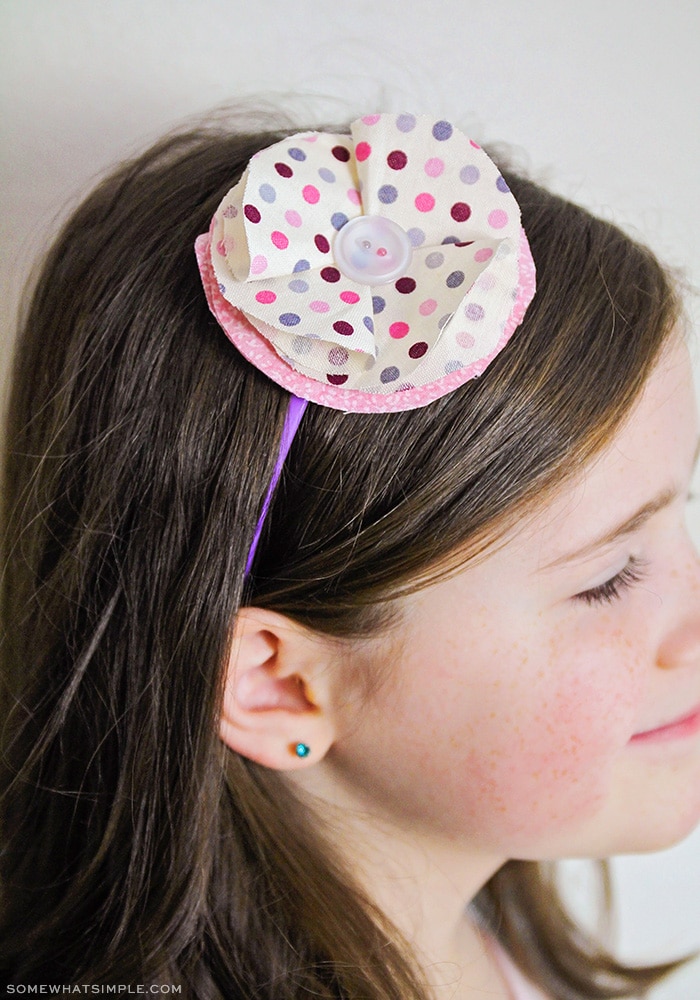 More Fun Activities For Kids