Gifts for Guys – Thoughtful and USEFUL!
Finding the perfect gifts for guys can be frustrating and exhausting – especially for the guy who has everything! But this idea is not only easy to do, it is thoughtful and sweet and totally helpful!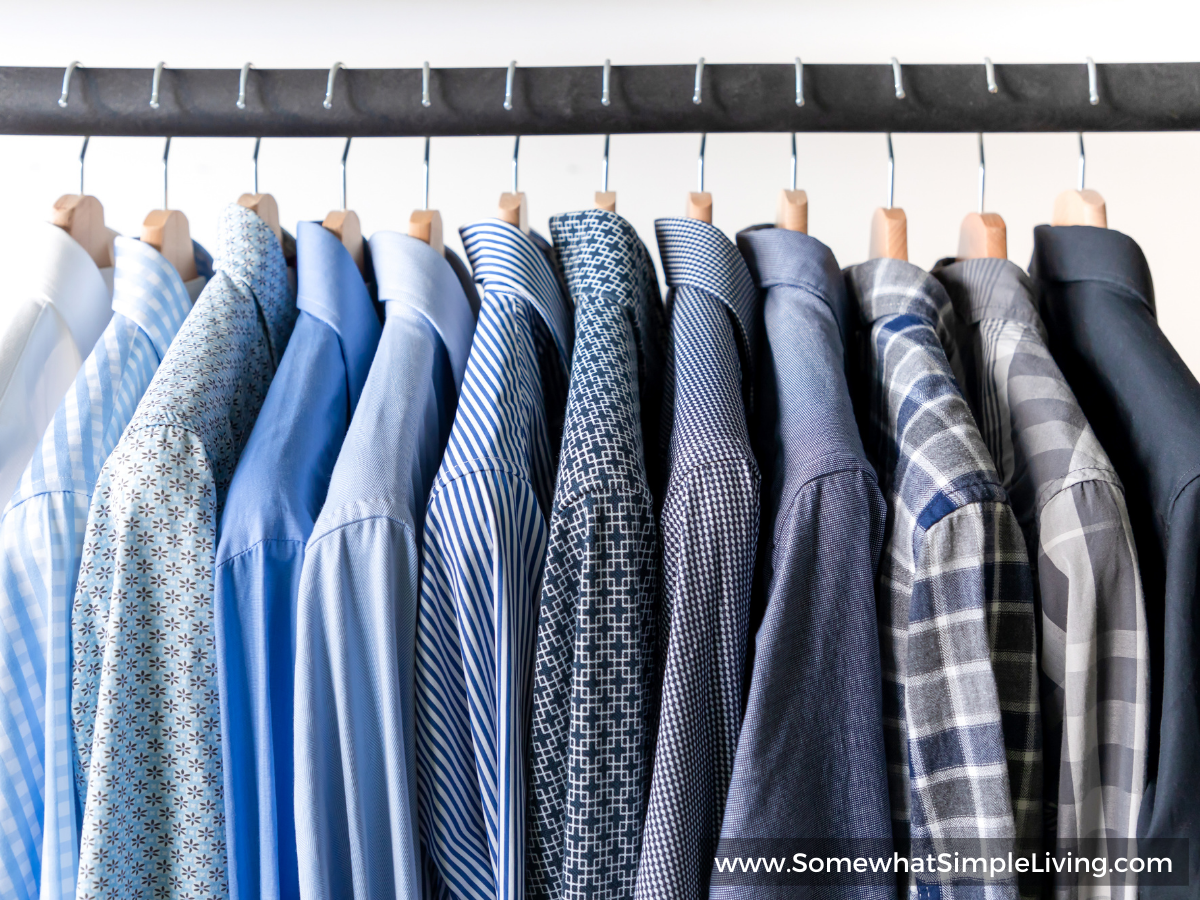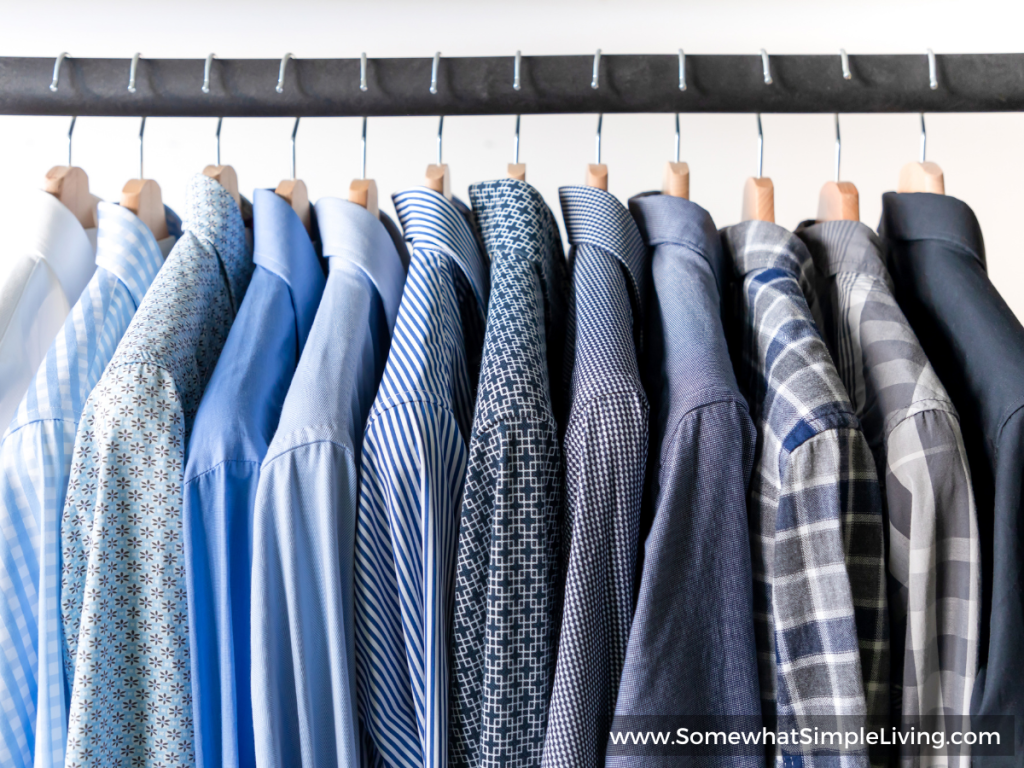 A Thoughtful Gift for your Husband
My husband dresses in business attire Monday – Thursday. I LOVE how sharp he looks when he leaves for the office, and I love how nice he looks when he comes home at night.
One thing I don't love, though, is washing and ironing alllllll his dress shirts. 
If you're one of the amazing women who finds joy in laundering and ironing your husband's clothes, this post may not be for you. But for the rest of us, I feel like this idea might be one of the best gifts for guys ever!
Today I want to show you how to use any holiday as a reason to splurge on a little luxury – dry cleaning!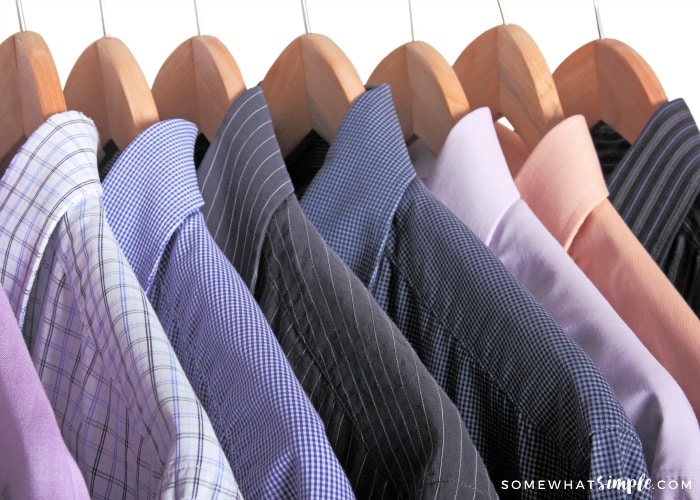 A Gift for the Guy who has Everything
MATERIALS NEEDED –
your husband's closet full of dress shirts
1 -2 new dress shirts
stationary + pen
DIRECTIONS –
The weekend before Christmas/Valentines/his Birthday/Father's Day etc., gather your husband's dress shirts and send them to the dry cleaners to be washed and ironed.
When his shirts return to his closet, sneak in 1 or 2 more new shirts as a special little surprise!
Lastly, attach a love note to his newly washed bundle of clothes to let him know how much you love him!
What guy wouldn't be so excited to see a closet full of clean dress shirts?
Do you have a clever gift idea for your favorite guy?
I'd love to know your thoughts – leave us a comment in the section below!
A Few More Gifts Ideas HE WILL LOVE –