Themed Easter Baskets + Printable Tags
3 favorite themed Easter baskets plus free printables to create a special gift for friends, neighbors, or anyone else that needs a little reminder that they're loved!
There's something magical about putting something on a neighbor's porch, ringing the doorbell, and then running like mad! So this year, we wanted to create an Easter Basket that we could use for our latest doorbell ditching shenanigans. 😉 We're going to show you 3 adorable gift baskets that are sure to brighten someone's day! These ideas are proof that you don't have to spend a fortune to make this Easter season a little more special!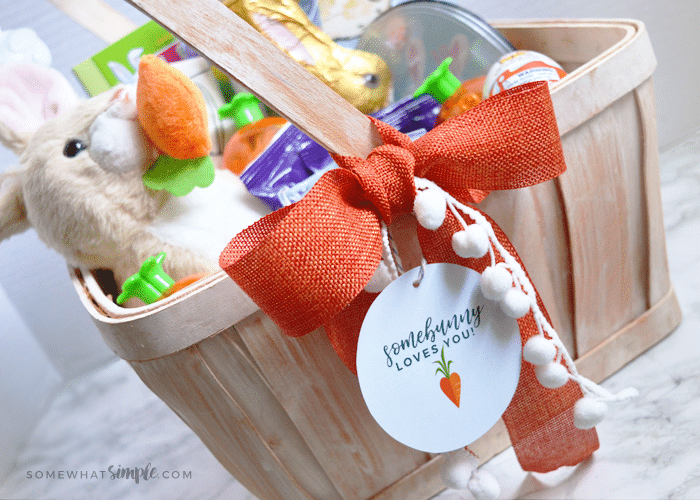 Easter Bunny Themed Basket
For this basket, you can use anything bunny or carrot-related! Chocolate bunnies, stuffed bunnies, bunny toys, novelties, and activities, chocolate carrots, carrot cupcakes… browse the Easter aisle and I'm sure you won't come up empty-handed!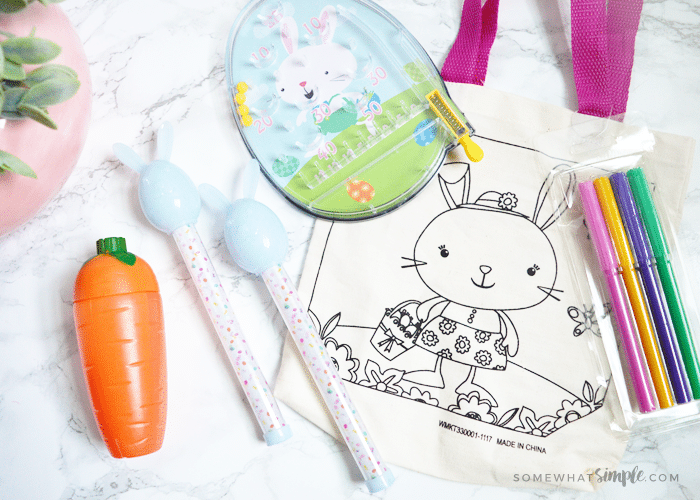 I grabbed these darling bunny-themed novelties: bubbles in a cute carrot container, light-up wands, bunny pinball, and a darling coloring tote bag that comes with markers.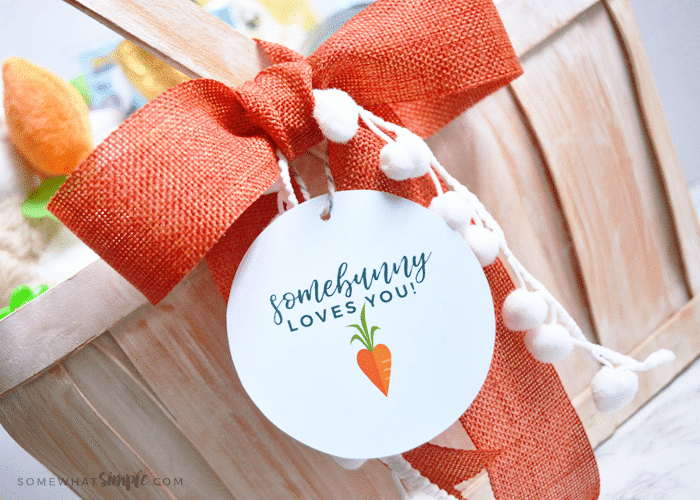 No basket is complete without some beautiful ribbon! And a tag. 😉 I adore this soft burlap-like ribbon – the orange color is perfection! And the pom-pom ribbon? Well, that was a must-grab. Because, pom-poms. #AllTheHeartEyes
Color-Themed Easter Baskets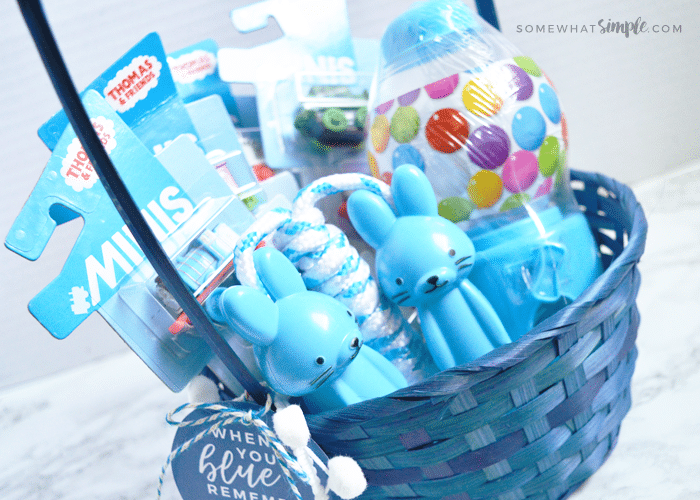 Bamboo baskets are available in plenty of colors during the Easter shopping season, so why not build a basket around a favorite color! This blue basket + tag would be cute to use year-round as a little pick-me-up for a special friend.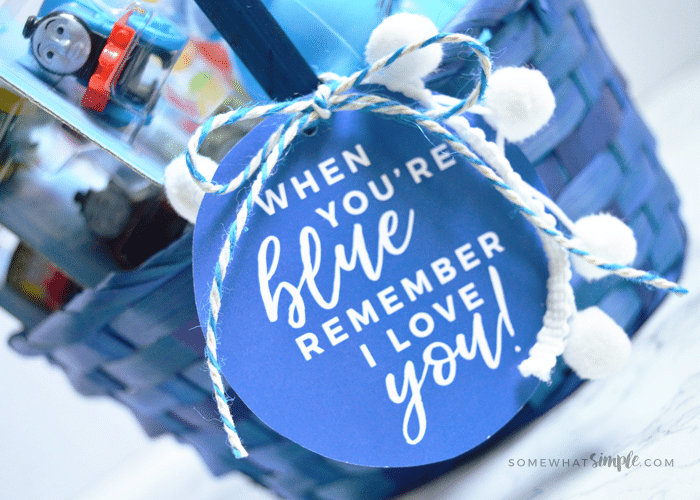 Rainbow and Unicorn Easter Baskets
Instead of Easter grass, grab a rainbow tutu and turn it upside down to line the inside of the basket! Fill the basket with rainbow treats, and unicorn toys, then add our gift tag to make it complete –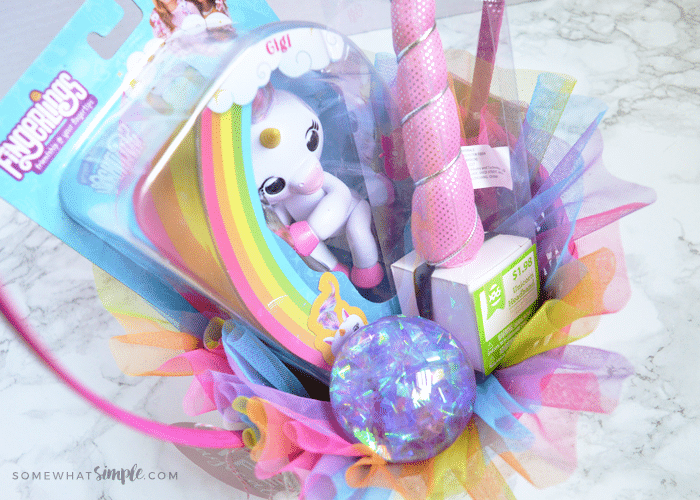 I LOVE how this one turned out!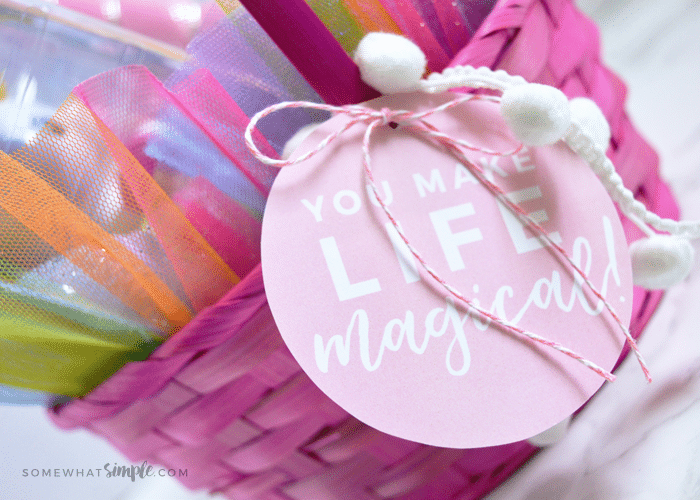 Ready to create your own themed Easter Baskets?
Enter your name and email address below for immediate access to all 3 gift tags –
I just love all the details of these baskets, and I can't wait to deliver it to a neighbor! …And if you're wondering, yes, I make my kids do all the running while I wait in the car. I like to think of myself as the getaway driver… 😉