DIY Wood Bead Ornaments are a fun holiday craft that families and friends to make together this holiday season.
Here are a few more Christmas crafts we think you'll love – Kid's Fingerprint Wreath, Paper Tree Craft, and Build a Snowman Printables.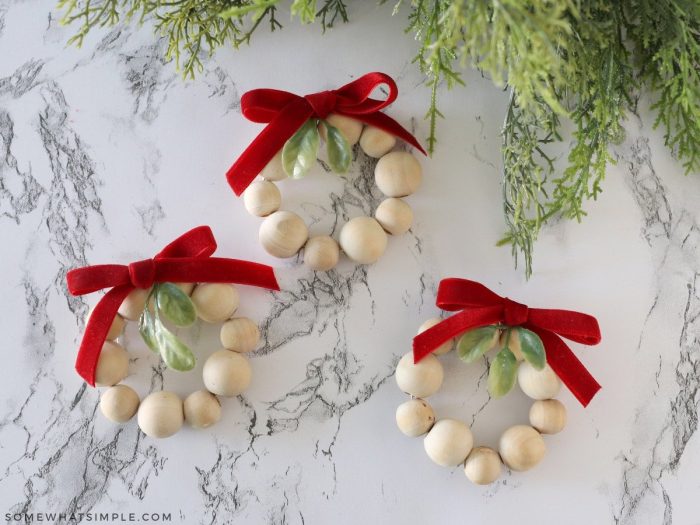 It's officially December and time to deck the halls! If you're not a fan of over-the-top Christmas decorations, here's a set of simple homemade ornaments that will look so cute hanging on your Christmas tree.
These wood bead ornaments are the 2021 version of the popular DIY wood slice ornaments we use to make as a kid. Instead of stringing wood slices on baker's twine, we're going to use wood beads and loop them onto some craft wire for a darling Christmas ornament that is on-trend!
This is an affordable alternative to expensive, mass-produced holiday decorations that you purchase at the store, and they're so easy to make that kids can make them too!
Here's the simple tutorial –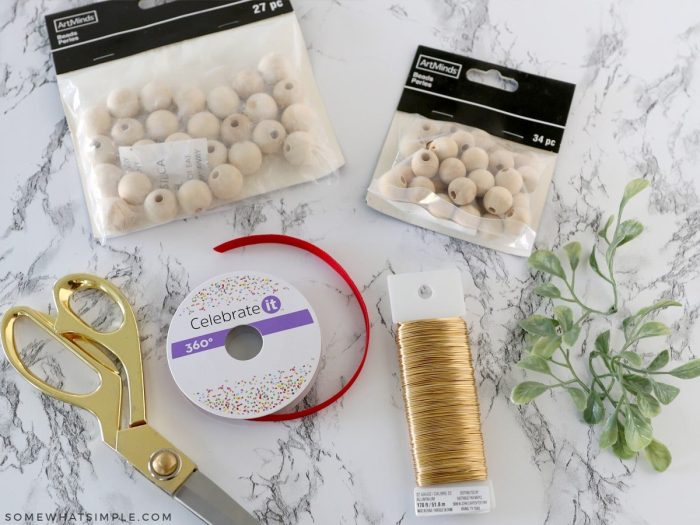 MATERIALS –
wood beads – I used two different sizes because I liked the way the alternating placement looked together, but you can use whatever size you prefer to make your own designs. Just be sure the small holes in your beads are big enough to run a wire through them, otherwise, you'll have to pull out your drill, and no one has time for that! 🙂
craft wire
scissors
ribbon – I used some red velvet ribbon from Michaels.
faux greenery
OPTIONAL –
I'm loving the look of the natural wood beads, but you can easily change the colors of your wreaths with some paint and a foam brush. I've made these using white acrylic paint or light green craft paint and both tuned out darling! You can brush a light coat of sealer if you're worried about the paint chipping, but I don't think it's totally necessary.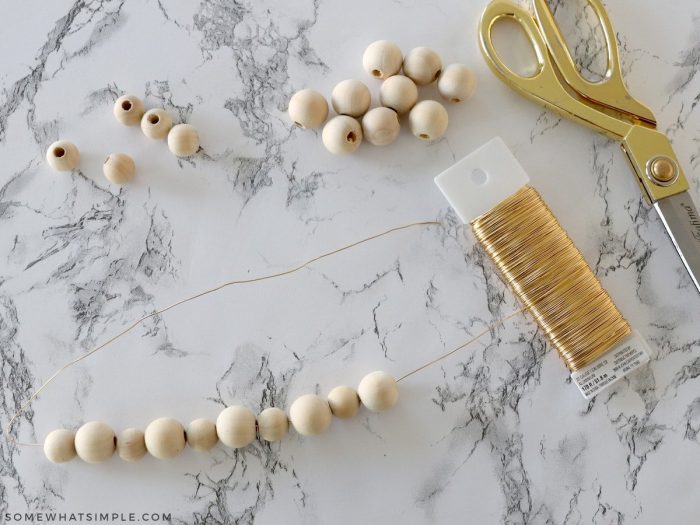 DIRECTIONS –
Thread as many beads as you like onto your wire. Fold the wire, and cut it so you can double up your wire. Note that if you're wire is super thick, you won't need to double it. Just cut it so there's a couple inches to spare on each end.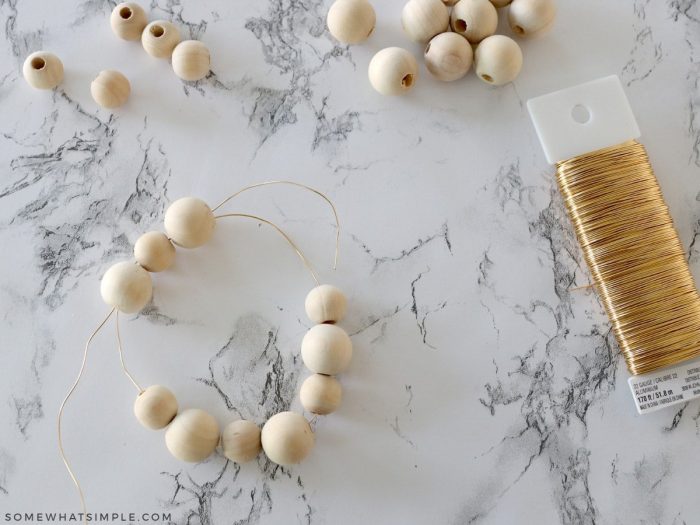 2. If using the lighter, more flimsy wire, thread it through your beads again.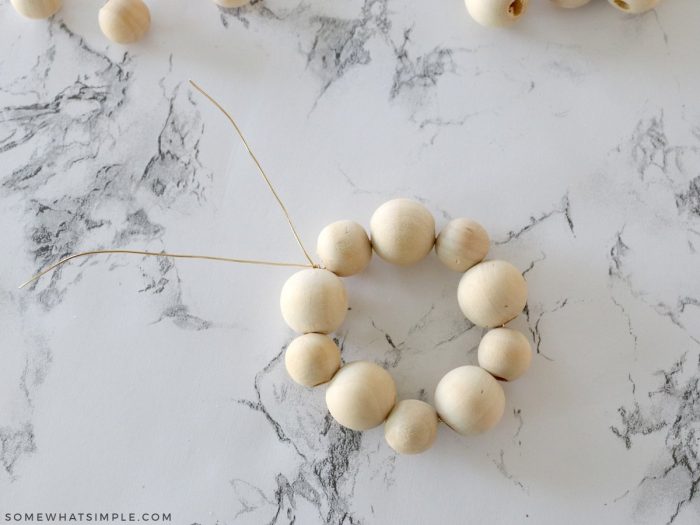 3. Pull the wire tight, and twist the ends together.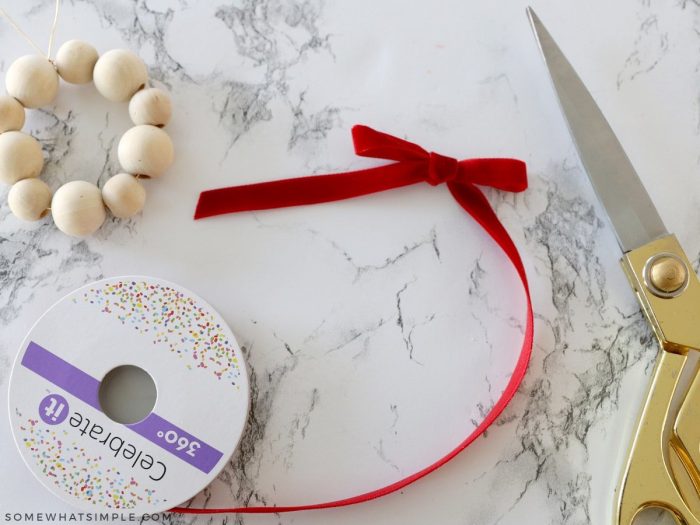 4. Cut a piece of ribbon and tie a simple bow. (I like to tie the bow first, then cut my ribbon so I'm not guessing on how long to cut the ribbon.)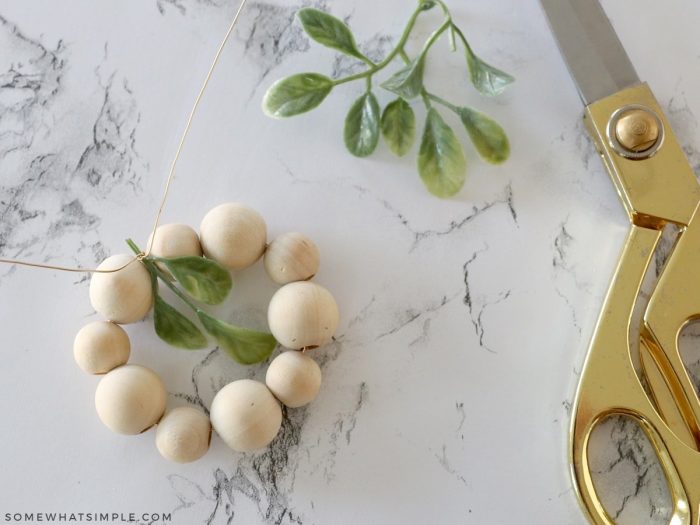 5. Cut a piece of greenery off, and then twist the wire around it to attach it to your wreath.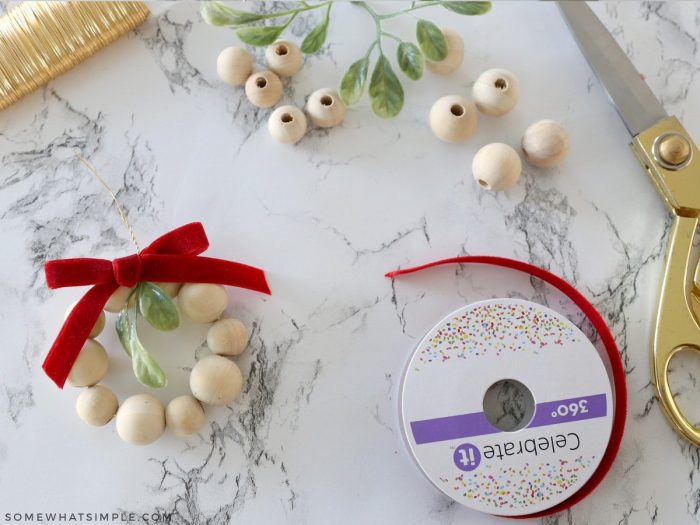 6. Thread one wire end onto your bow, then twist your ends together. If hanging on a tree, bend the wire to make a hook/hanger. Otherwise, tuck the wire behind your wreath, and enjoy!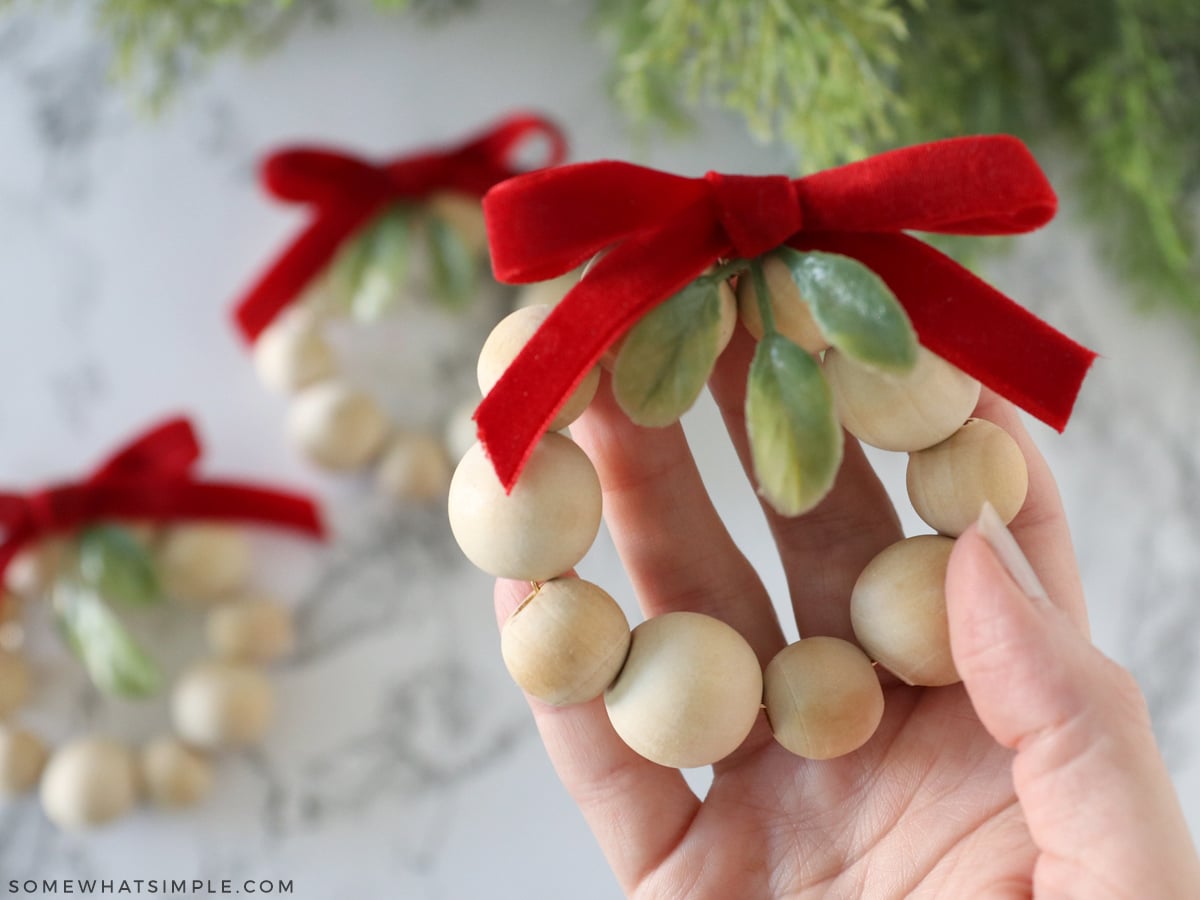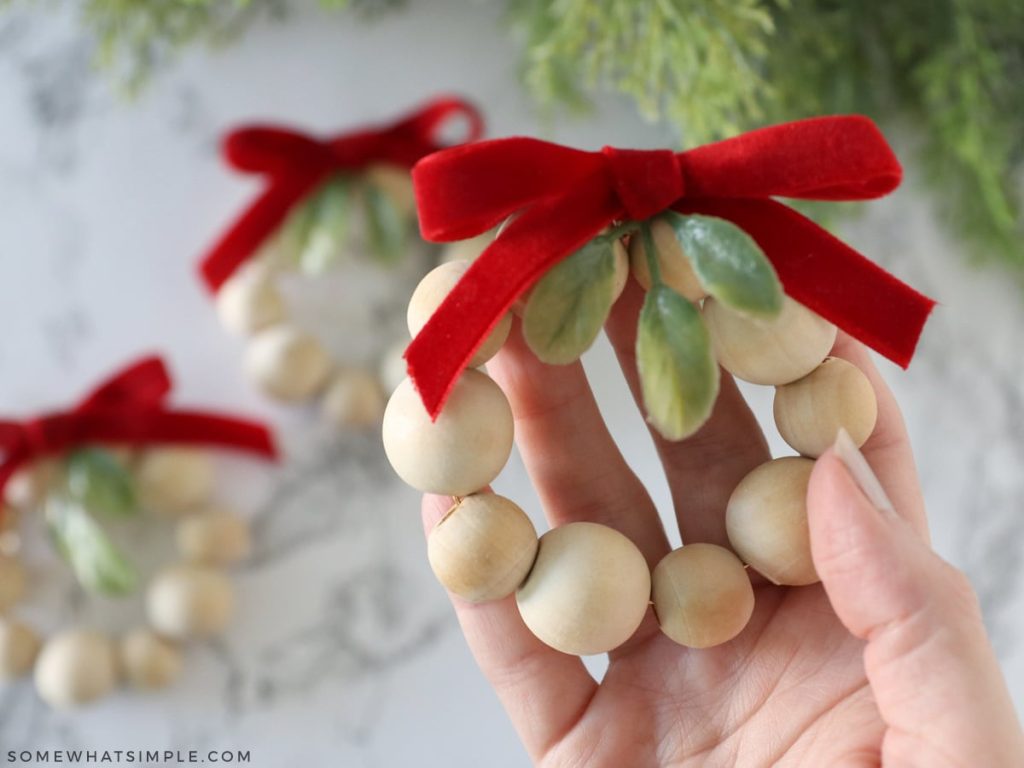 Such cute Christmas ornaments, right?! These would be simple gifts for friends and family, too!
More Ornament Ideas –