10 New Years Resolution Printables
Ring in the New Year with 10 of our favorite New Years Resolution Printables!
Get your printers ready! It's time to ring in the new year with some fantastic printables! Grab your free Calendar, Declutter your Home in 30 days, and get ready to set some New Year's Resolutions!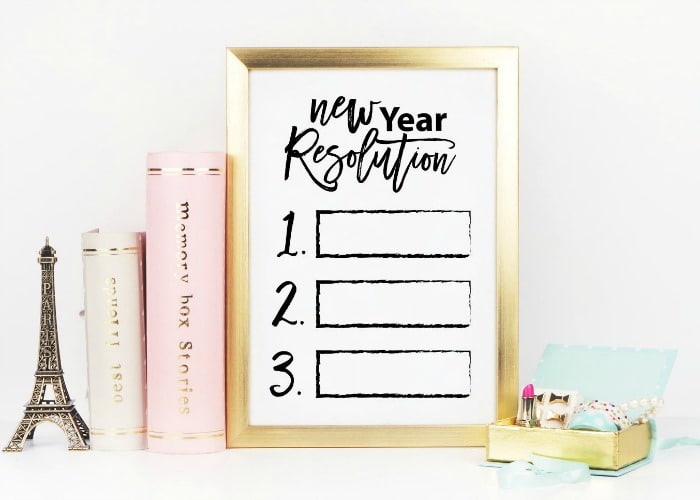 10 Favorite New Years Resolution Printables
Happy New Year! We've scoured the web to find the prettiest New Year Resolutions Printables so you can write your thoughts down on paper and see some great success! Take a look –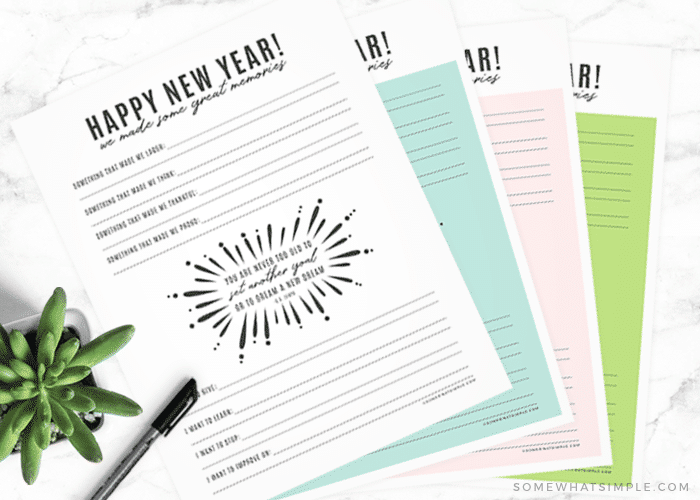 1. Memories and Resolutions sheets are a fun way to reflect on last year's best events before you jump into your resolutions. They're great because they have a blank year, so you can print them over and over each year.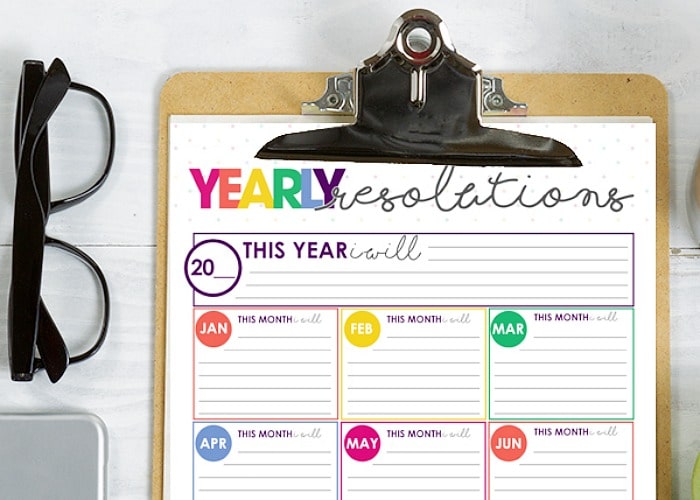 2. The Best Year Reflection by Moritz Designs is a great printable to help reflect back on the past and set goals for the future. Learn from your mistakes and always look forward and push yourself!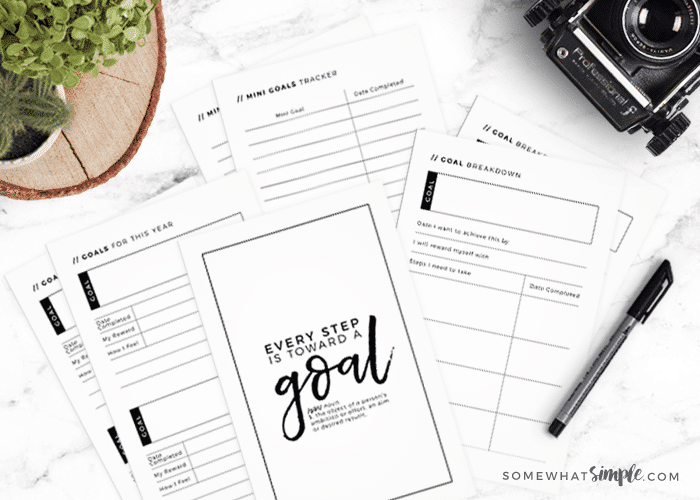 3. We love this beautiful (and simple!) Printable Goal Journal to help you make (and keep!) those New Year's Resolutions!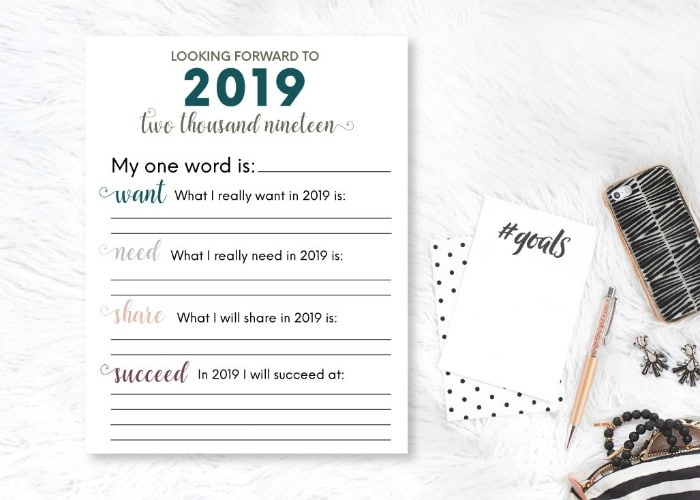 4. Having your kids fill out a Year in Review Form from Thirty Handmade Days is such a fun tradition! What a great way to see the growth and changes from year to year! (She updates this EVERY YEAR, so don't be scared of the date in this photo!)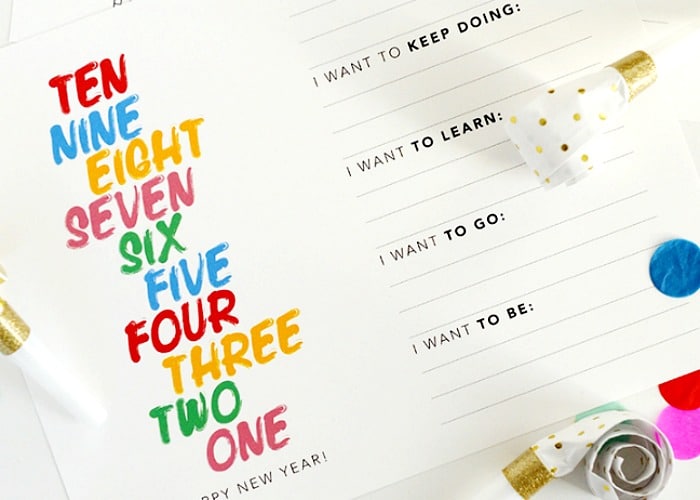 5. If you love the start of a new year, and you always love the idea of starting fresh with goals, print out this bright and colorful Resolution Printable from Alice and Lois.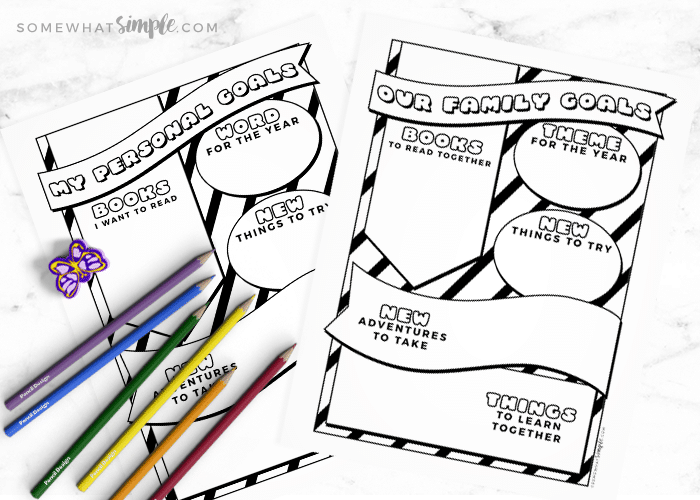 6. The New Year is a great opportunity to sit down with your family and make some goals together. These Family + Personal Goal Setting Worksheet Printabls will make the process fun and easy!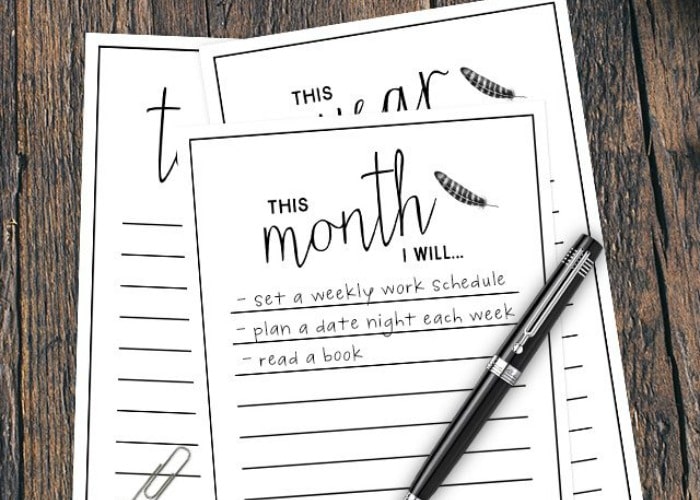 7. Break down your bigger goals with weekly, monthly and yearly Goal Sheets, from Live Laugh Rowe.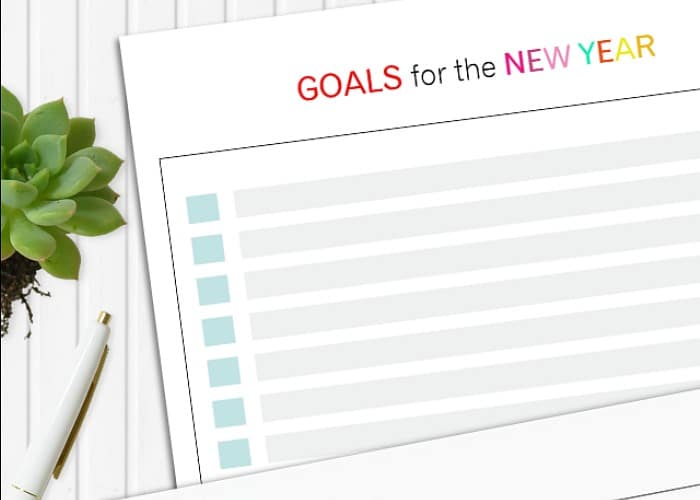 8. If SIMPLIFYING is one of your goals this year, you'll love this clean and simple Resolution Sheet, from Shining Mom.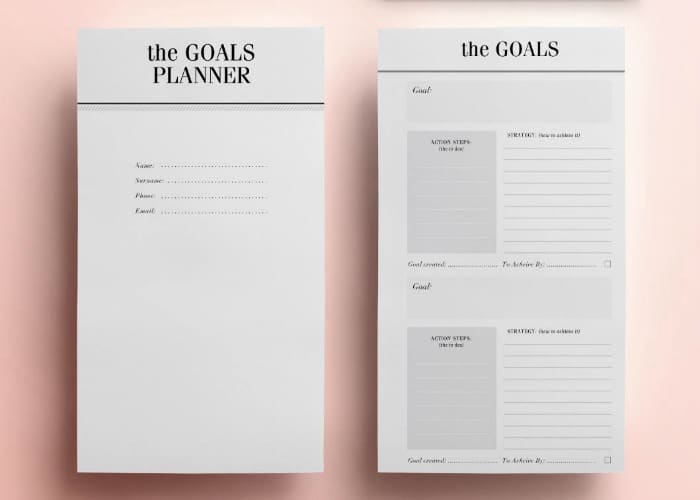 9. The perfect printables to keep you on track, get you inspired and help you achieve your goals ALL year round! Download and print the Goals Planner Pack from Crossbow Printables.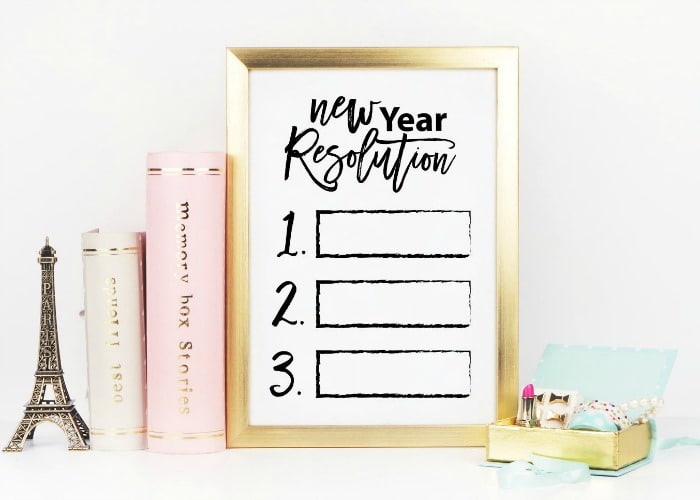 10. One way to stay focussed on your goals is to display them! Mixinky Art Prints has a gold and black version of this Resolution Art that you can frame as a reminder so you don't forget!
I hope you find these New Years Resolution Printables helpful!
Happy New Year!