This baby boy shower gift is the perfect way to welcome a new little bundle of joy! Classic baby necessities wrapped up in an "All-American" way… it doesn't get much cuter than this!
Here are a few more Baby Shower Ideas – Baby Shower Printables, Baby Shower Gift Wrapping Ideas, and Summer Baby Shower Gift.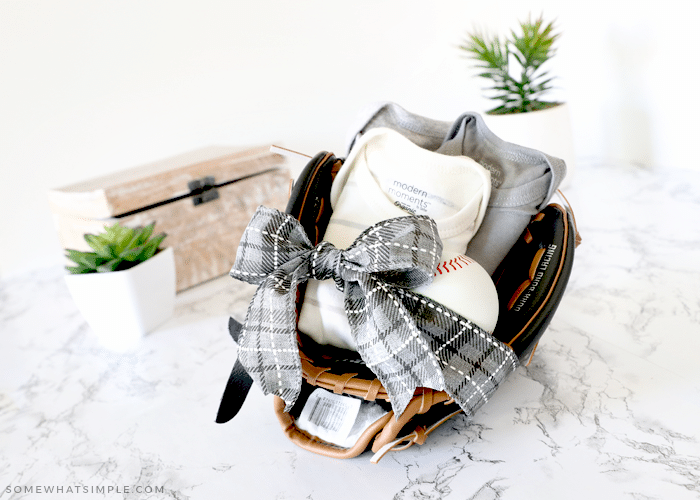 After having 4 girls, my sweet friend and her husband are making the final preparations to welcome their first little boy into their family… and I couldn't be more excited for them! Her husband is a BIG baseball fan, so a simple baseball-themed gift seemed like the perfect way to welcome their long-awaited son! (And every little boy needs a baseball glove, right?)
This gift is proof that you don't have to spend a lot of money on a thoughtful gift! All it takes is some creative wrapping – because the love is in the details and presentation goes a long way! 🙂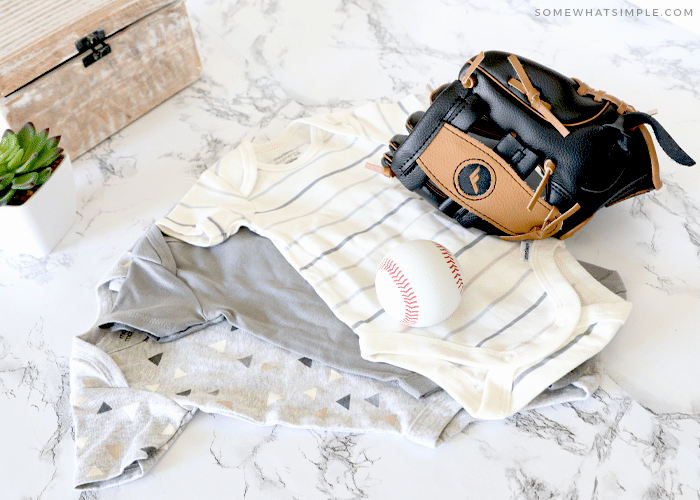 I spent $5 on the glove, $1 on the baseball, and $7 on a set of 3 onesies. A cute baby boy shower gift for less than $15!
Baseball Shower Gift
SUPPLIES –
baseball glove
baby necessities* – onesies rolled up, receiving blanket, baby shampoo, diaper rash cream, etc.
ribbon
baseball, optional
*Knowing that my friend didn't have any boy clothes, I went all-in on the baby onesies and left out the creams and shampoo.
NOTE –
You can find cheap baseball gloves at Target and WalMart for around $5 in the sporting goods section.
DIRECTIONS –
Place each item inside the baseball glove.
Tie a ribbon around the glove to secure the items a bit and to make it look cute!
…and that's it! So simple, right???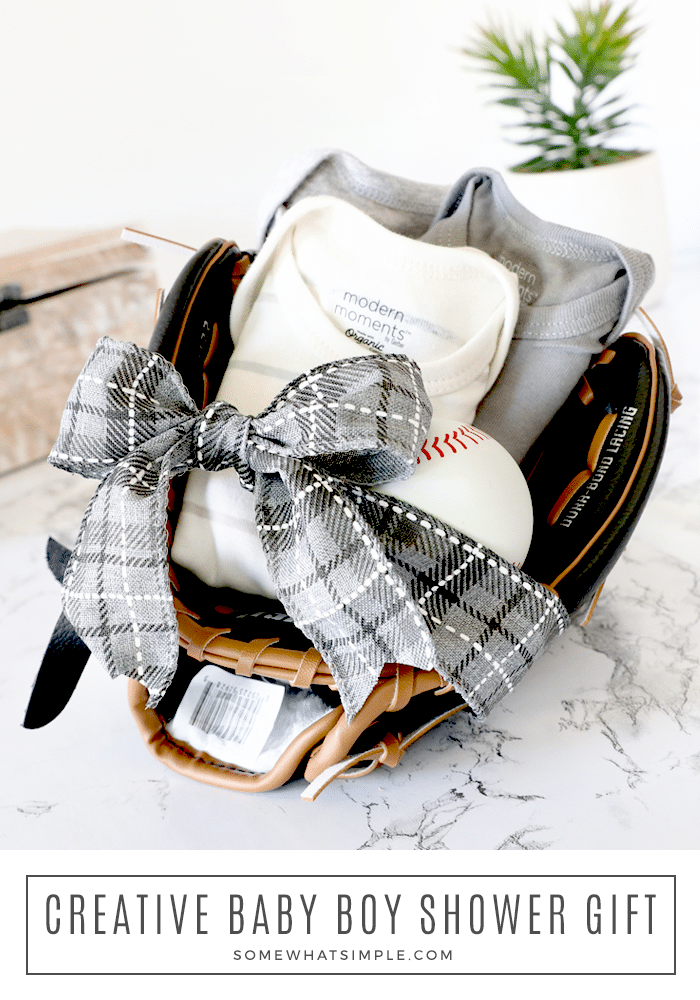 This post originally published on Somewhat Simple in March 2010.