Personalized Teacher Gifts
Say "Thanks for a great school year!" with these simple and thoughtful Personalized Teacher Gifts. (Free printable included!)
Here are a few more teacher's gift ideas we think you'll enjoy: Teacher Gift Card Printable, Teacher Gift Basket, Candy Post for the Teacher, and Staff Appreciation Candies.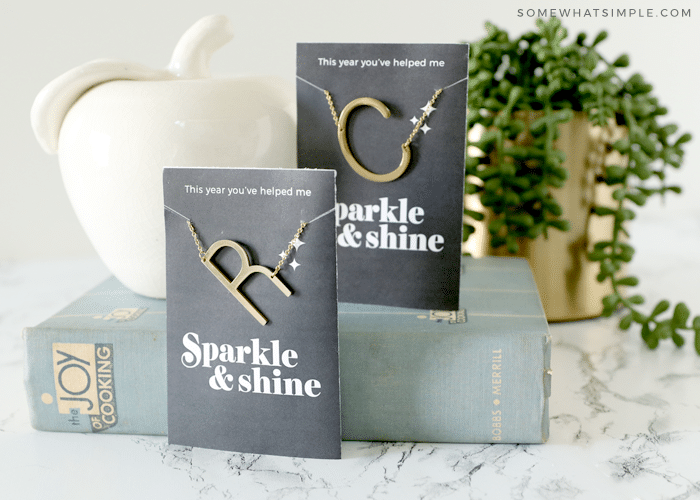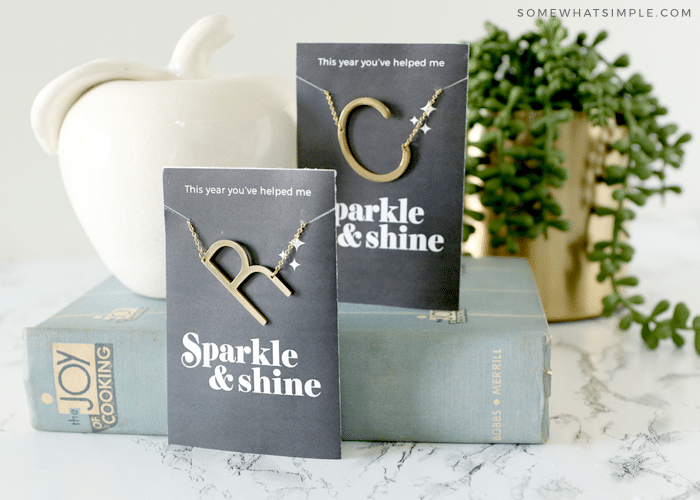 It's been the quickest and SLOWEST year ever, am I right? No one knew what to expect last fall as we navigated crazy lockdowns, mask mandates, social distancing regulations, and all the other scary/unknown effects from Covid-19.
As the school year comes to a close, it's time to celebrate our amazing teachers with a little personalized gift I think they'll love! Here's how to put it all together –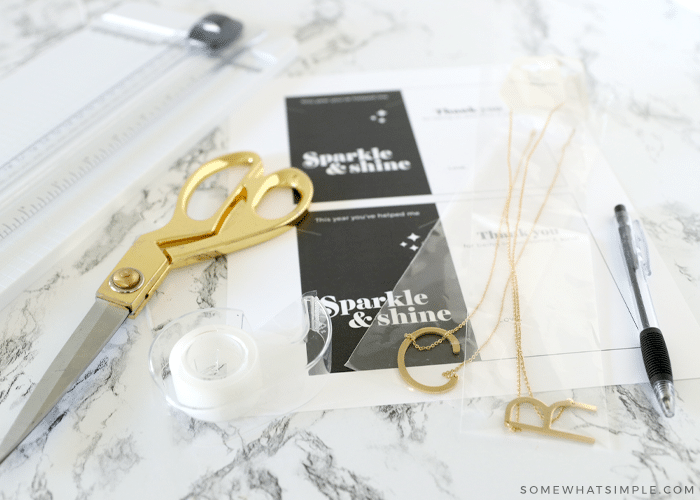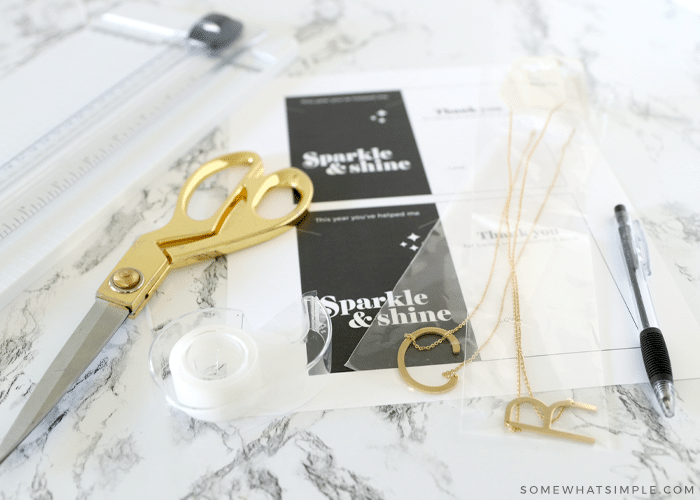 Personalized Teacher Jewelry Gift
YOU WILL NEED –
printable card (download below)
scissors
pen
jewelry (see info below)
tape
paper cutter, optional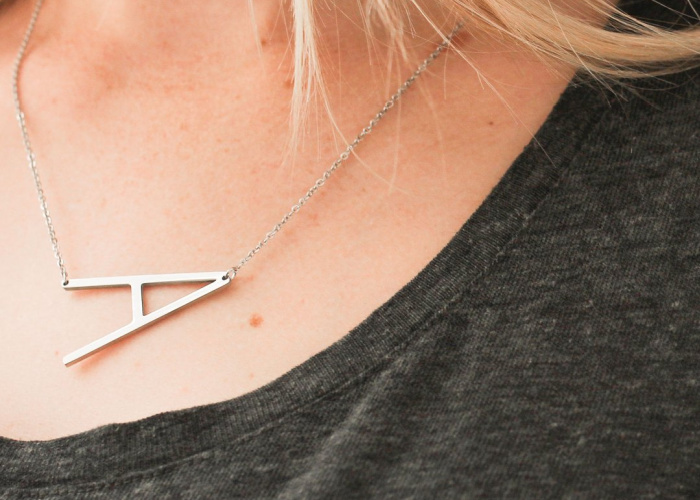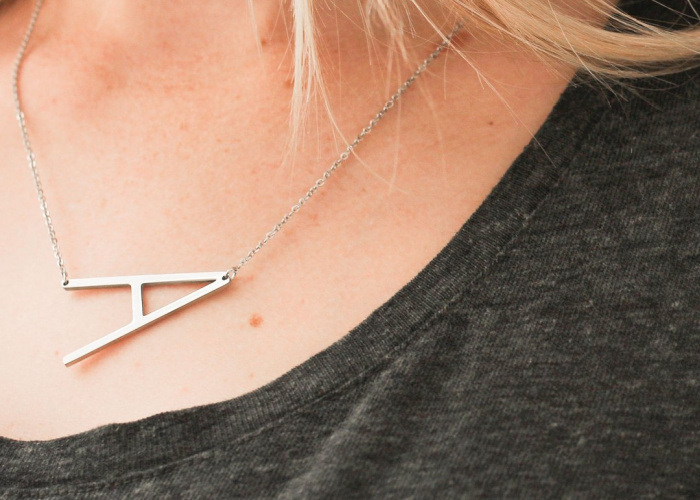 Initial Necklace
Looking for the perfect piece of jewelry for your favorite teacher? We love the initial necklaces from Salted Avenue! Not only are they super cute and totally on-trend, but they're affordable too! Salted Avenue sells these necklaces in BIG and MINI initials, and they are less than $20 each!
COUPON CODE – To make these initial necklaces even sweeter, use the code "teacher" for 40% off!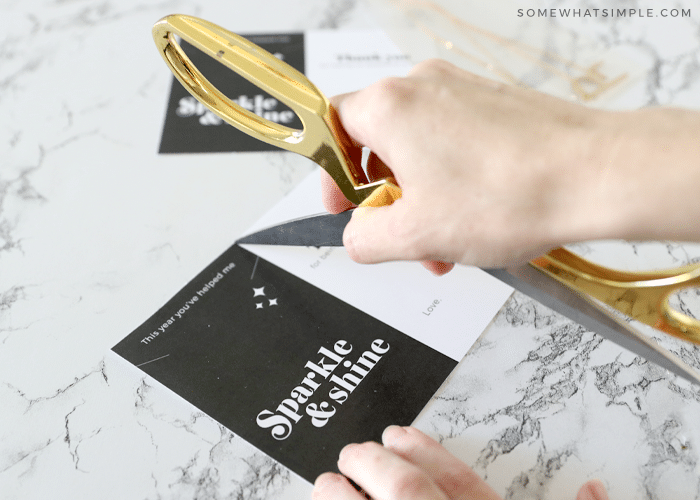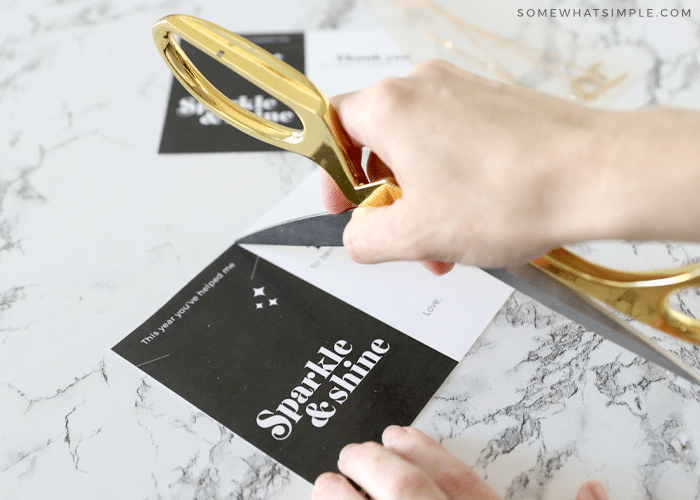 DIRECTIONS
1. Download and print the card printable on cardstock. Cut out each individual card (there are 2 per page) then, use the blade on your scissors to score the card down the center so it folds nicely.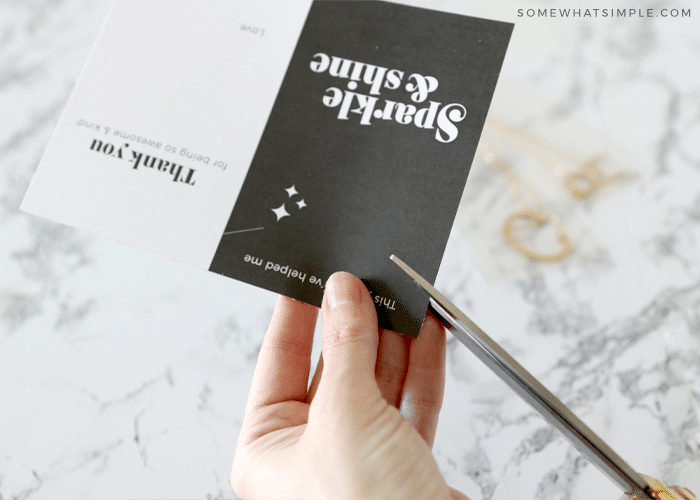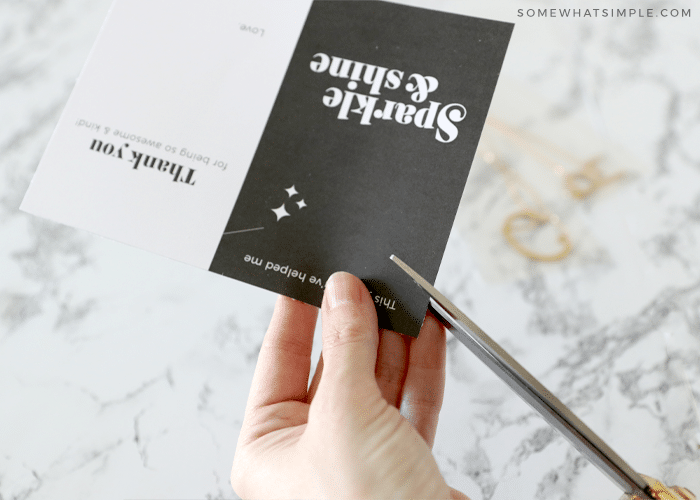 2. Cut along the left slit line.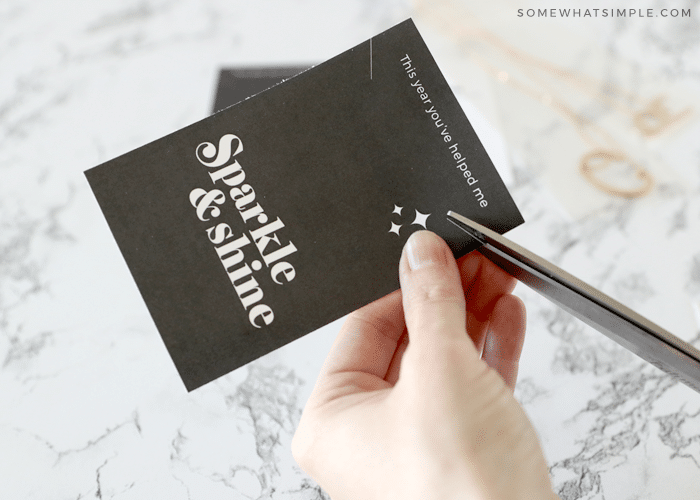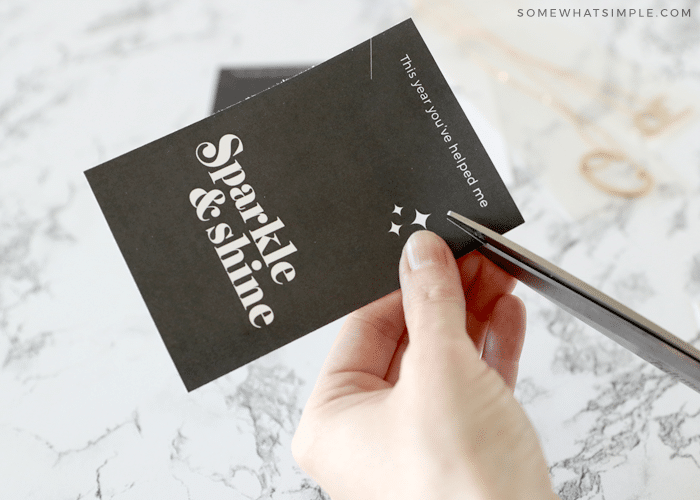 3. Fold the card and then cut along right slit line.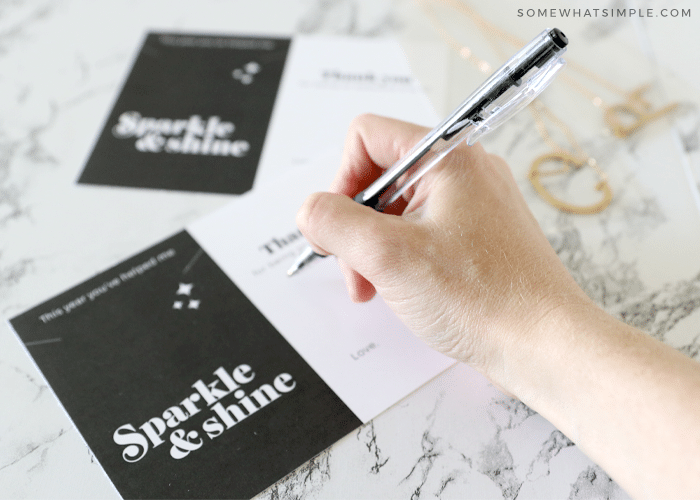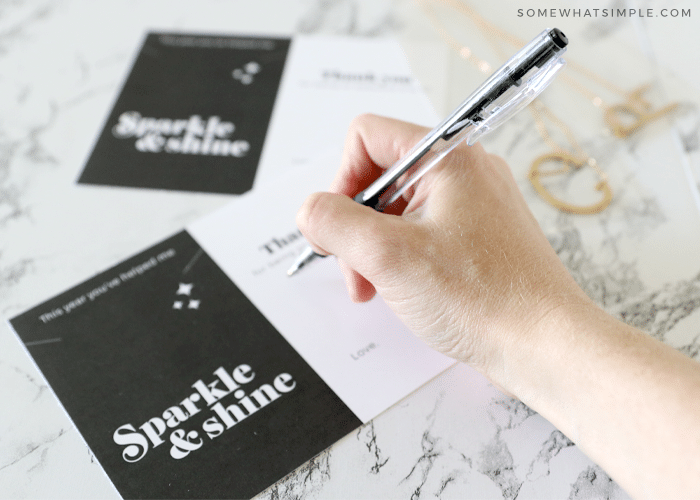 4. Have your child write a message to the teacher and sign their name.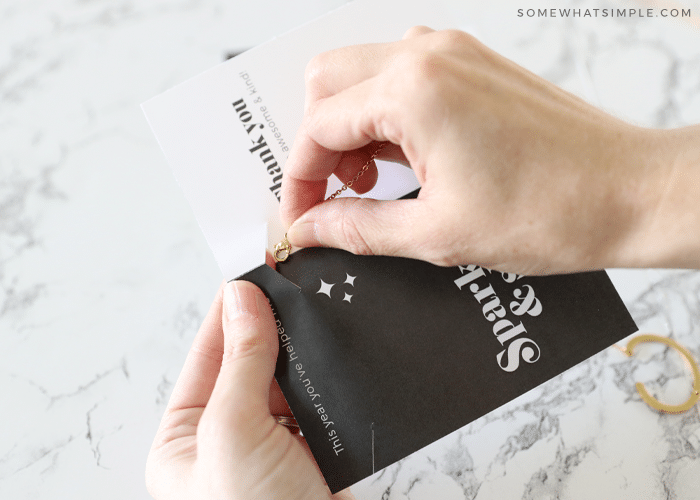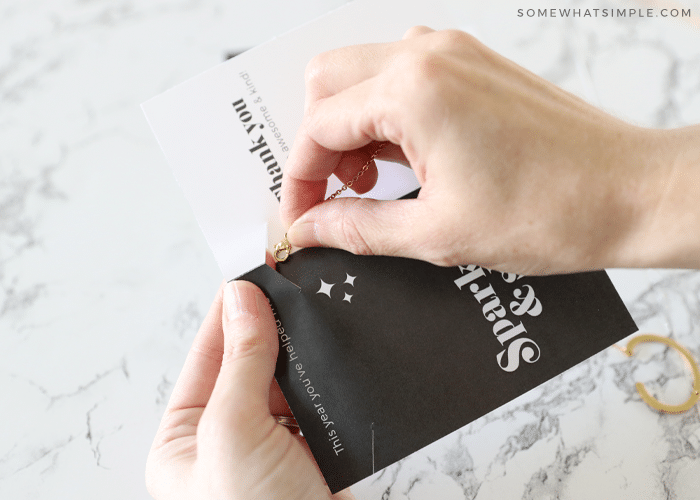 5. Unclasp the necklace and feed through the right slit.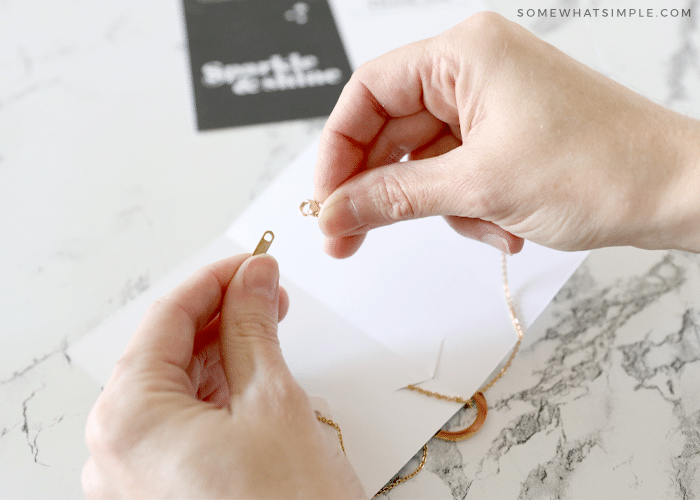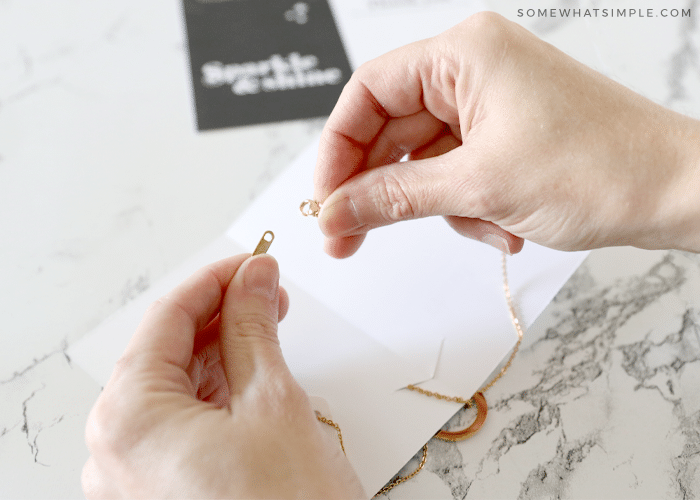 6. Re-clasp the necklace in the back, then center the front of the necklace and secure in the slits.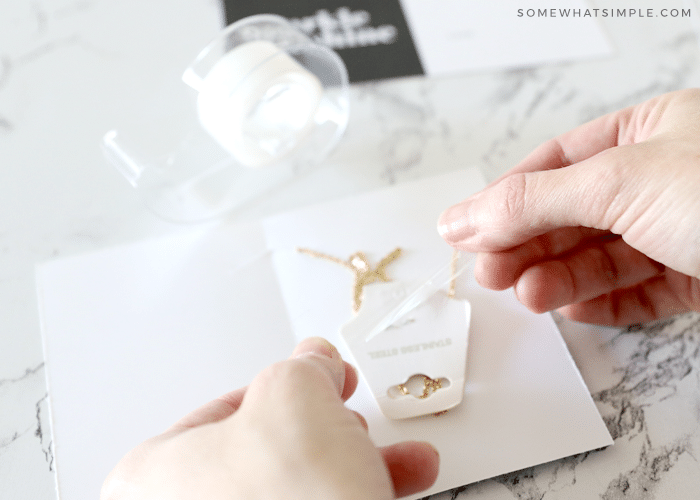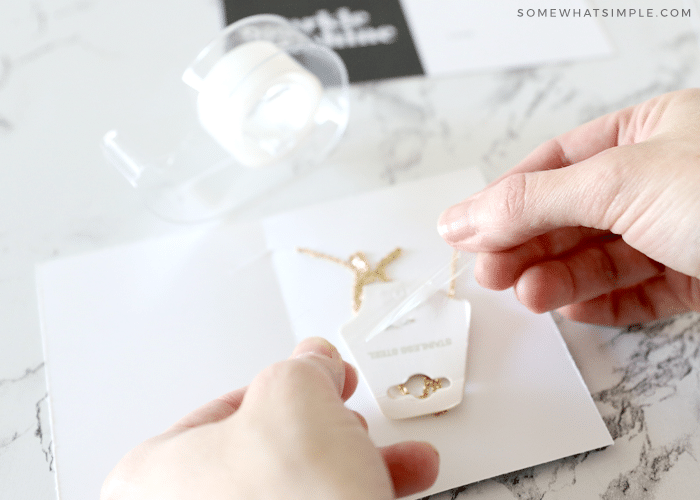 7. Wrap the back of the necklace to fit within the card and tape it in place.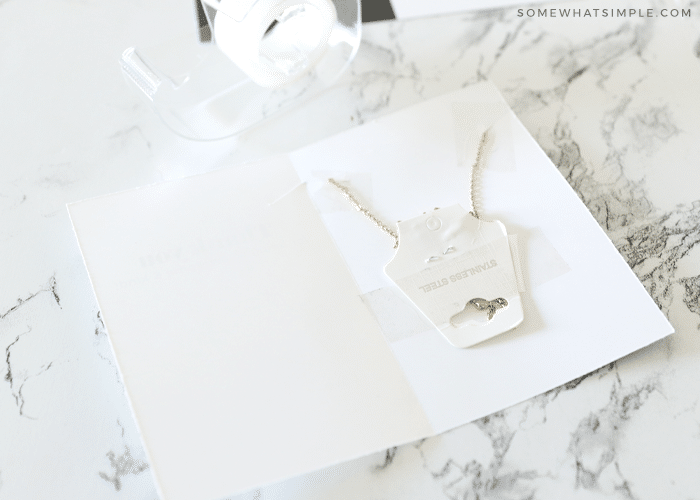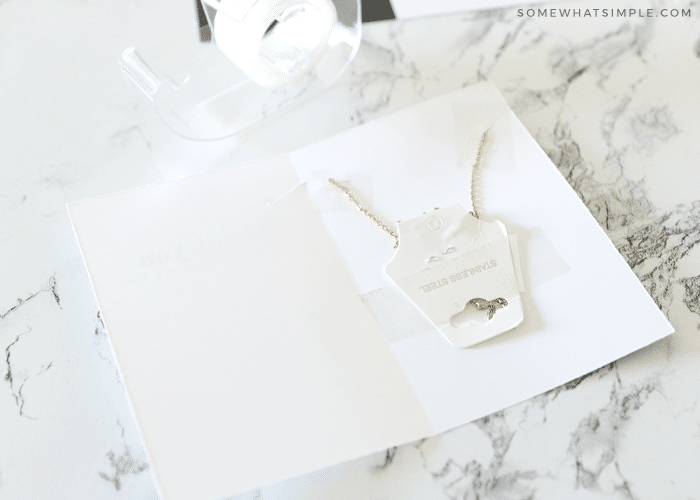 8. Apply tape to the edges of the care and fold in half to close.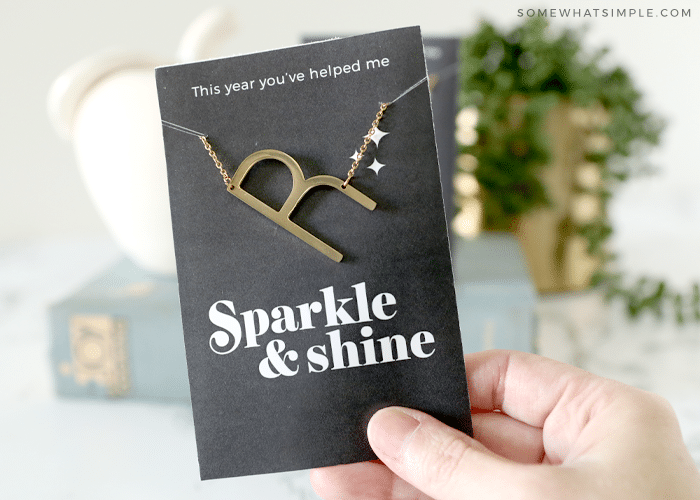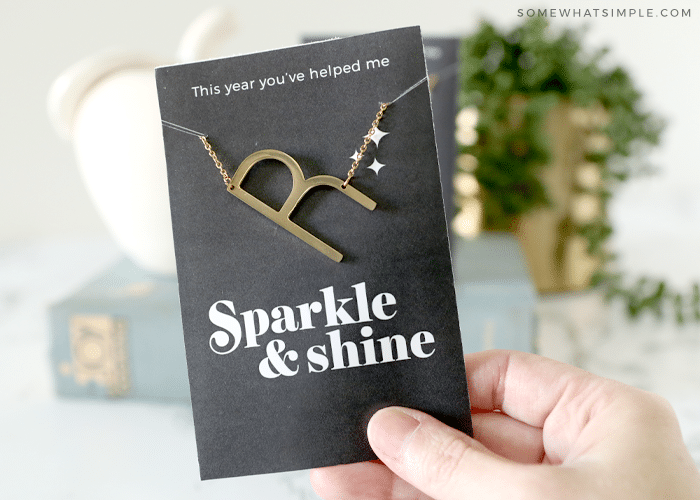 …and that's it!
Ready to download the FREE PRINTABLE?