You're A Lifesaver Printables
These lifesaver printables are the perfect way to say thank you to someone deserving of appreciation! They're simple, sweet, and so easy to make!
Here are a few more printable gifts of appreciation we think you might enjoy – Teacher Gift Card Printable, "Mint" to Be, Chocolate Gift Tag, and Mason Jar Gift Tags.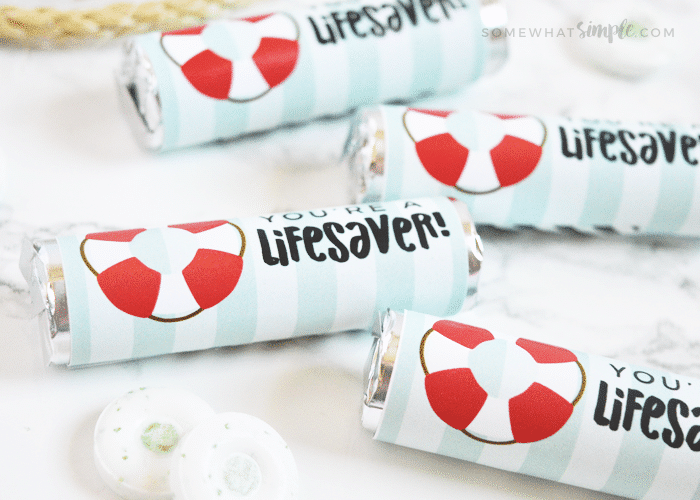 A Simple Note of Thanks
A couple of summers ago, I helped the youth in our church participate in a service project for members of the Navy who were stationed at a base close to our home. Each person in our youth group wrote a heartfelt note to a sailor on that base, thanking them for all they sacrifice to protect our country and preserve our freedoms.
To make the thank you notes a little bit sweeter, we attached these cute rolls of lifesavers to each of the cards. We had a lot of fun putting them together, and I think the recipients really enjoyed them!
This cute and simple idea can be used in plenty of other ways, too!
They're a great way to recognize anyone who sacrifices to serve and protect your community. Drop some off at your local fire of police station.
Give them to a neighbor or friend who covers you in a pinch, someone who always has your back, or is always willing to babysit the kids.
Make some for Veterans and drop them off at the local VA.
Thank a teacher or a substitute teacher – someone who does a bunch that often goes unnoticed!
A heartfelt thank you is probably the best service we can give, and that's especially important for our children to learn.
Here's how to make them –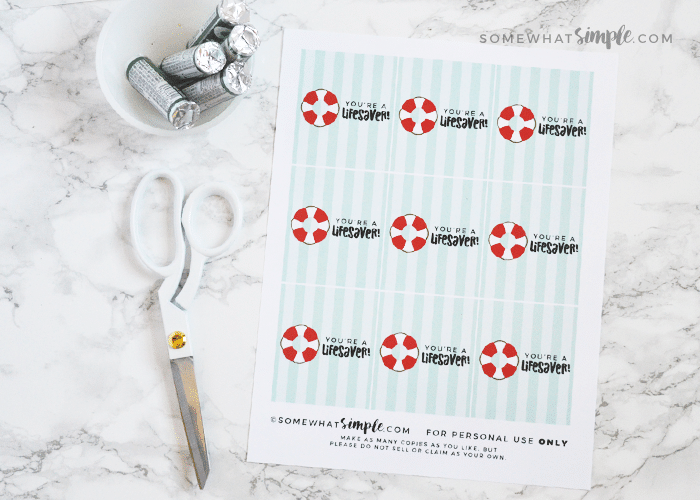 You're a Lifesaver Thank You Gift
SUPPLIES –
free printable (download below)
scissors or a paper cutter
tape
lifesaver candies in a roll – any flavor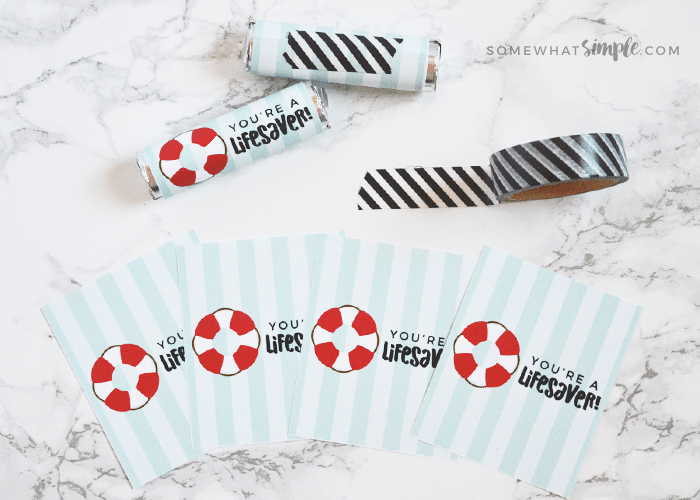 DIRECTIONS –
Download and print the lifesaver labels.
With a paper cutter or scissors, cut out eat label – there are 9 on each page.
Wrap each Lifesaver roll and secure it with tape.
Sit back and admire your lifesaver pile that is now oozing with cuteness. 😉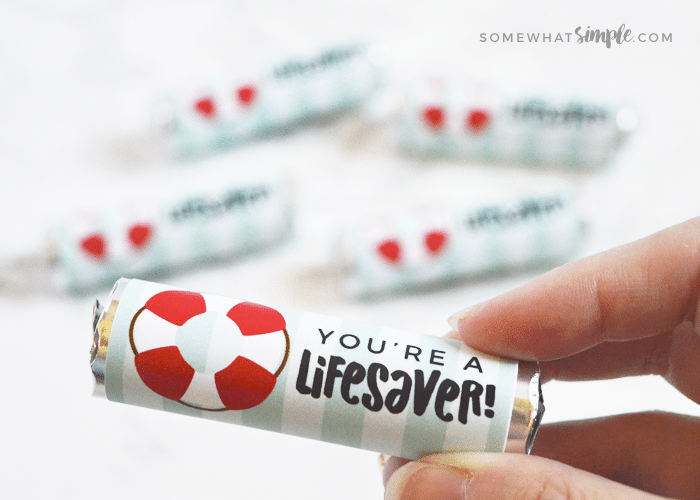 Free Lifesaver Printables
Enter your name and email address in the form below for immediate access to our printables –