The Giving Tree – A Season of Service
Looking for a way to focus more on service this holiday season? The Giving Tree is the perfect project!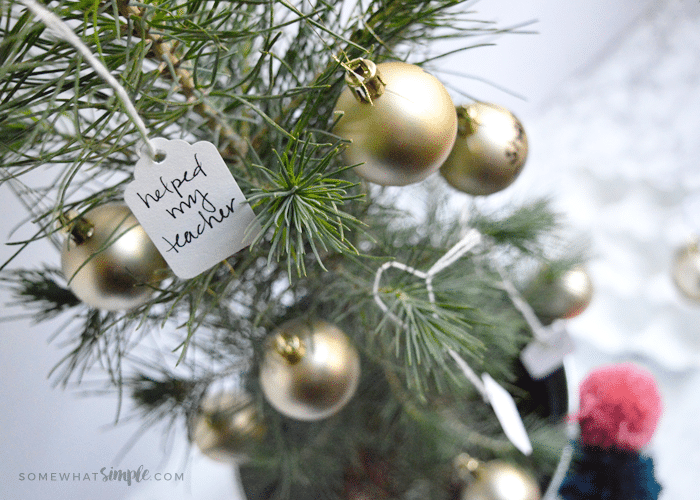 I sometimes look back at the start of the new year and think, "I can't believe the holidays are over already!"
So, in an effort to preserve this time just a bit and focus less on the commercialized aspects of the holidays, I came up with a fun idea to encourage a season of service with my family- I call it "The Giving Tree".
Here is a short video we made all about it!

This is our family's "Giving Tree". When we do a small act of kindness or a service for someone, we write it down and hang it on our tree.
This is a fun way for us to record and promote the good we do for each other, in our family and in our community.
Here's how to make it –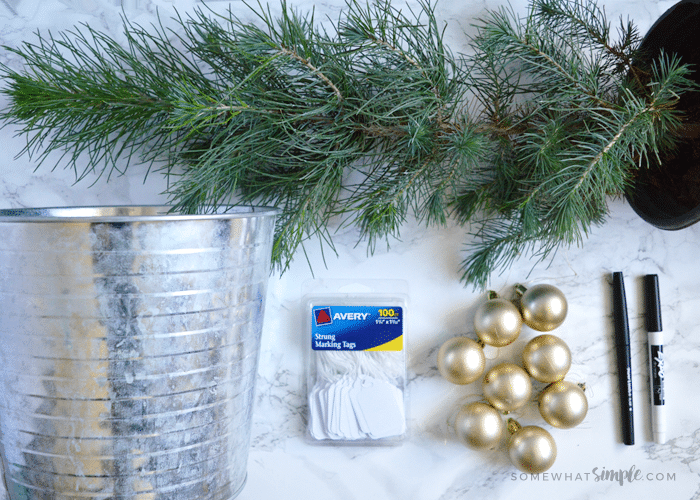 How to Make a Giving Tree
SUPPLIES –
tree (I found this at Walmart for $5)
items to write acts of service on: small ornaments, office tags, paper garland, etc.
pen or markers
bucket or pot to put the tree in
any other decorations you'd like to personalize your tree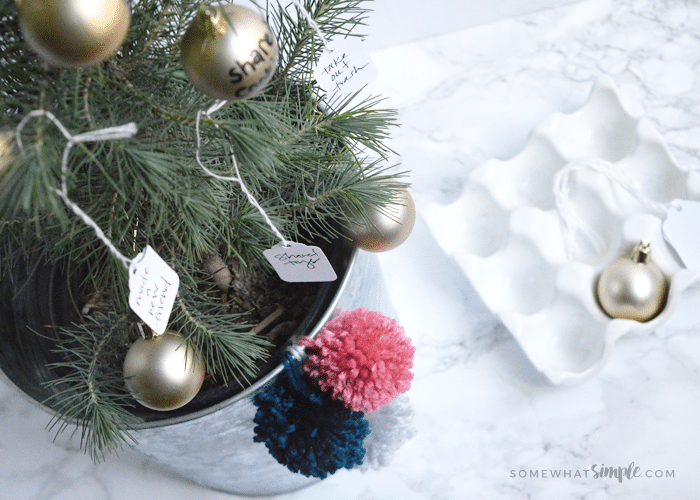 DIRECTIONS –
Place your tree in a sturdy pot or bucket.
Place the items you plan on writing your acts of service on inside a bowl or other object nearby.
Once a good deed has been done, write it down, and hang it on the tree!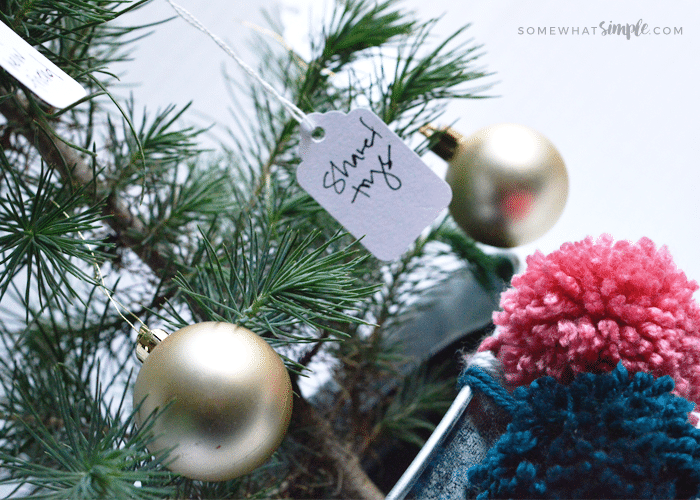 My kids love filling our tree up! And it's such a great way to focus on more important things than what we're getting under the tree on Christmas morning.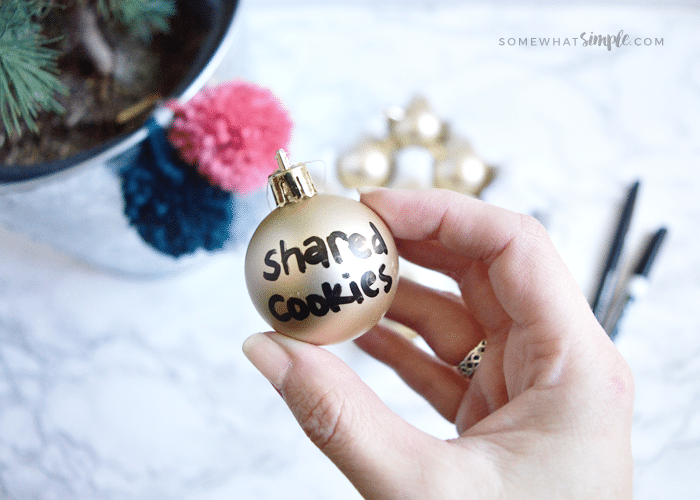 TIPS –
Use a dry erase marker to write down your acts of service so you can reuse the ornaments next year! The shinier the better – these ones have a matte finish to them, so I had to use a magic eraser to take it off, but the paint stayed on!
Buy a pack of Avery tags so you don't have to do any extra punching or cutting! Have the kids decorate them if you'd like!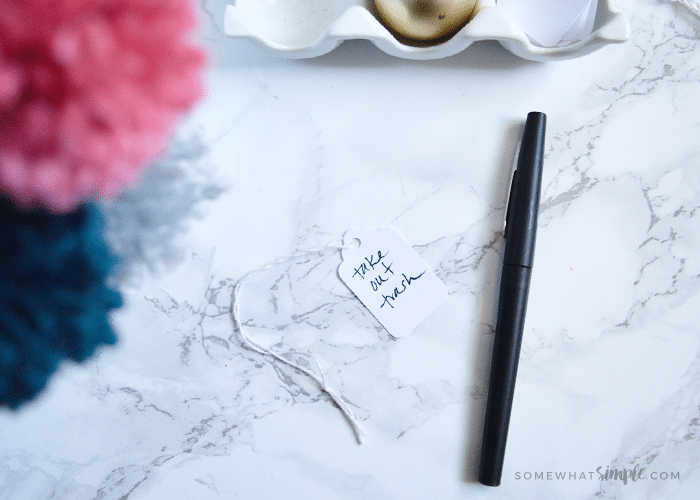 If you make a Giving Tree like this one, share it with us! We'd love to see what you guys come up with. 🙂
Happy Holidays!!