Turn your kitchen into a holiday wonderland with these easy-to-make Santa Treat Cups. Fill them with your favorite holiday goodies, then give them to special neighbors and friends!
Here are a few more Christmas crafts we think you'll enjoy – Felt Ornaments, Kid-Friendly Paper Trees, and Pinecone Topiary.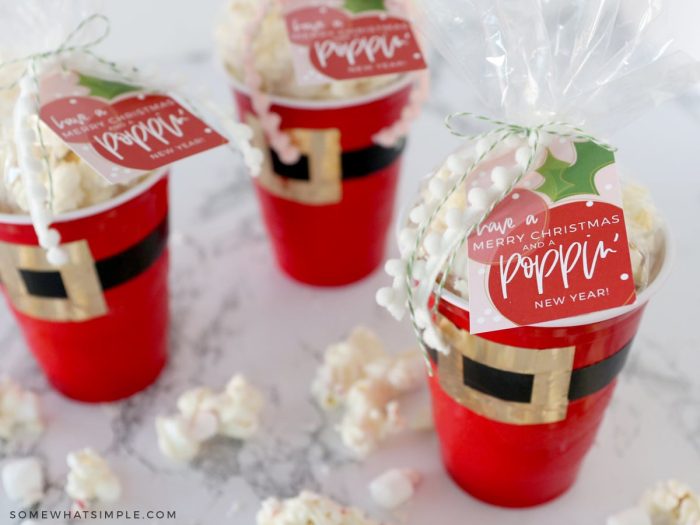 There's a plethora of Christmas treats to make this holiday season, but with a few minutes of your time and a small dash of creativity, you can create these darling Santa Treat Cups and take gift-giving for your neighbors to a whole new level!
Fill these Santa Cups with a bag of your favorite Christmas goodies or dessert, add some ribbon + a tag and you're good to go!
This idea is simple enough for kids to do and it's practically mess-free, so grab the kids and let's start creating (Such a fun, affordable craft for class parties, too!)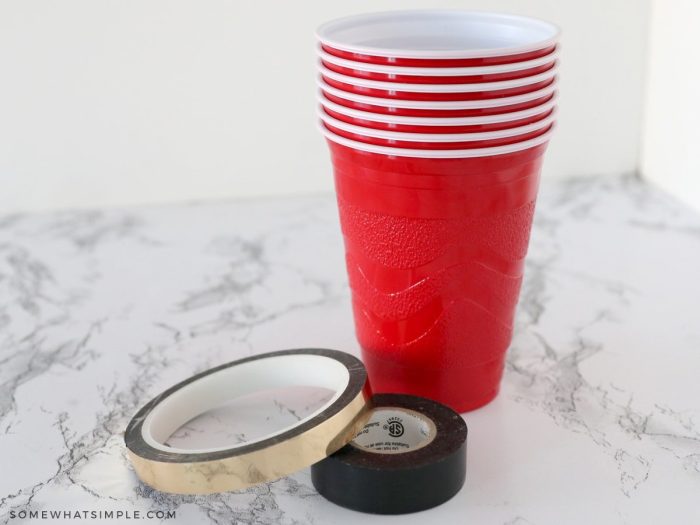 How To Make A Santa Treat Cup
MATERIALS NEEDED –
STEP BY STEP INSTRUCTIONS –
Wrap a long piece of black electrical tape around the middle of the cup.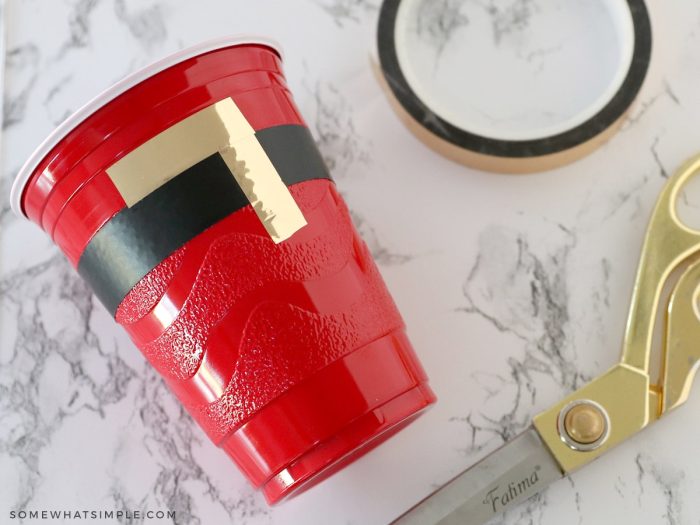 Cut four equal pieces of gold/yellow tape and place them over the black strip of tape in the shape of a square to form the belt buckle.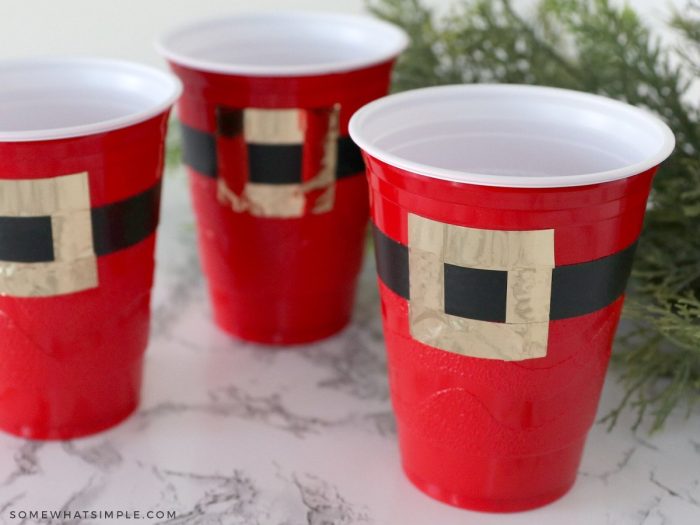 Now your cups are ready to be filled!
(Wouldn't these be cute as Lumieres with tea lights lining your walkways?)
Favorite Holiday Baking Recipes and Candies that would be great Santa Treats –
Candy Canes
Peppermint M&Ms
Popcorn + Printables
I filled these with White Chocolate Peppermint Popcorn and added a tag that says "Have a Merry Christmas and a POPPIN' New Year!"
If you want to download this tag for FREE, enter your name and email address in the form below –
Aren't these cups adorable?! If you make them, let me know in the comment section below, or tag me with your creations on social media! Merry Christmas!