This framed monogrammed baby gift is a no-sew project that could not be any easier to create! Make one for the new arrival in ten minutes or less!
If you love simple monogram projects as much as we do, be sure to check out a few more of our favorites – Monogram Note Cards, Monogram Birthday Cake, and DIY Stenciled Monogram.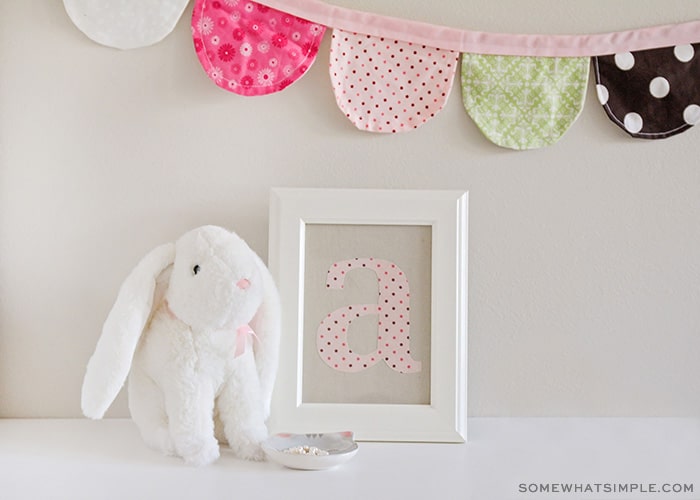 An Easy No-Sew Baby Gift
Fabric monograms are such a simple project that can be customized to match any space and style! They make a darling accessory for your child's room, or you can gift them to newly weds or new neighbors as housewarming gifts. I've seen various fabric monograms floating around the internet, but if you're not clever with your sewing machine ('cause I am not!) then you'll love my "No Sew" take on it!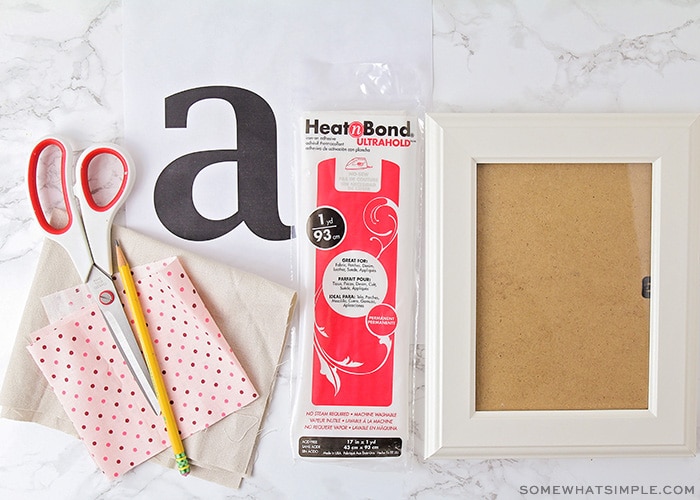 How to Make a Fabric Monogram
I literally made this monogrammed baby gift in 10 minutes using supplies I had on-hand. Grab some fabric and a few simple supplies, and let's get creating!
SUPPLIES –
2 coordinating pieces of fabric

initial template (any letter printed on regular computer paper)
pencil, only needed if you want to trace your letter. If you can hold the stencil still and cut around it, no tracing needed!)
scissors
frame
cardboard to fit your frame (I used a cake mix box cut to the size of my frame)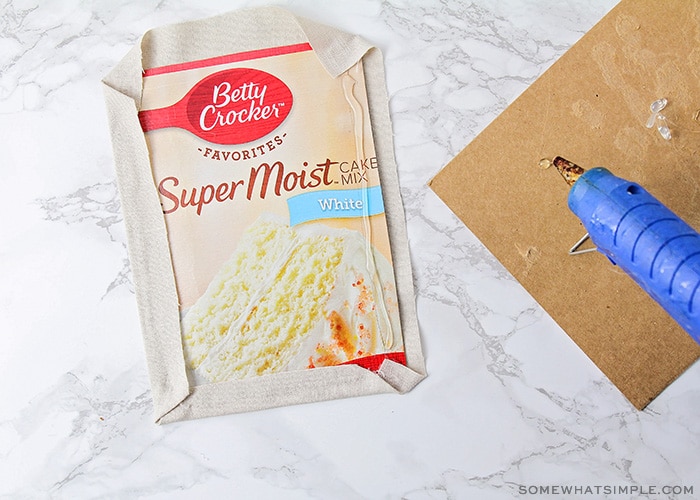 DIRECTIONS –
Cut your background fabric to be about 1 inch bigger on each side from of your cardboard.
Fold the fabric around the cardboard and glue the edges on the backside with some hot glue to hold it in place.
Using your stencil, cut out your initial from 1 of the two pieces of fabric.
Iron the double-sided fusible webbing to attach your monogram to the background fabric.
Place the cardboard inside the frame, display it and you are D.O.N.E.!!!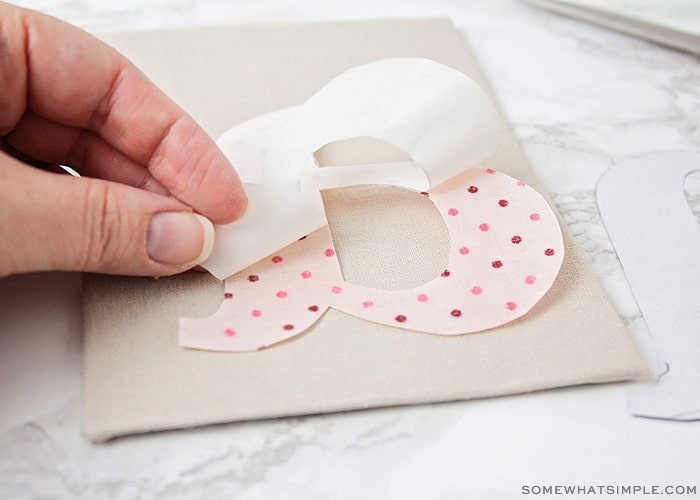 I chose to go with a lowercase a because I liked the look of it more than an uppercase a… but now I hear about how grammatically incorrect it is from my 7-year-old, so choose wisely! 😉
Easy and simple, just the way I like it!
More Decor Ideas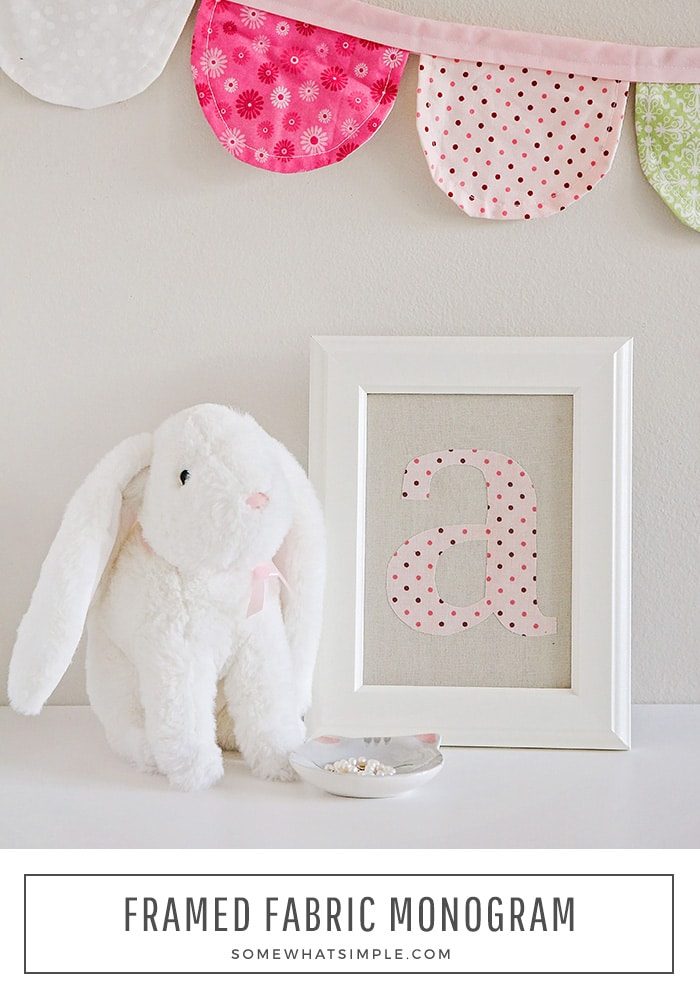 This post originally published on Somewhat Simple in July 2010.