Ta-Da List Free Printable
This inspiring ta-da list printable is a great way to help each of us realize all the good we actually do in a day!
Our readers also enjoyed these posts: Faith Printable Quotes, Happiness Printable Quote, and Dieting Quote Printable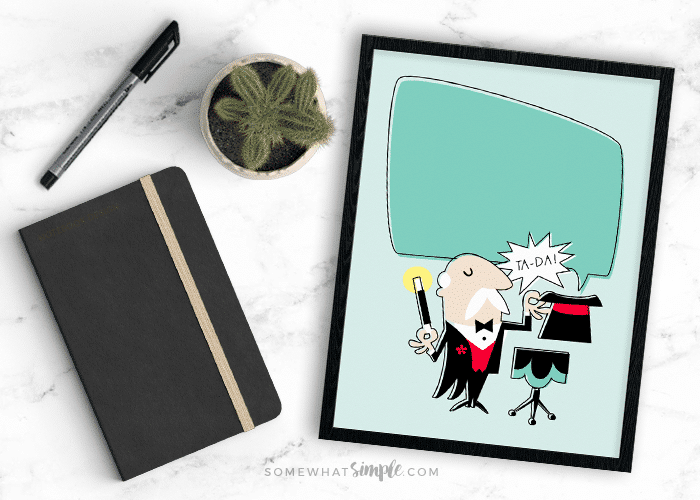 A couple months ago, I attended Time Out For Women in Phoenix, AZ. Time Out for Women is a weekend conference held in various locations all over the United States. It is super uplifting and inspiring- just what every lady needs now and then!
One of the speakers (Julie de Azevedo Hanks) suggested that instead of keeping a "To Do List" we should instead keep a "Ta-Da List" and record the things we do each day that are praise-worthy. Isn't it more exciting to remind ourselves how much good we accomplished in a day rather than beat ourselves up over all the tasks we didn't get to?
That's how this idea was born! After seeing a retro magician cartoon online, I knew exactly how I wanted to design this printable, and I'm excited to share it with you!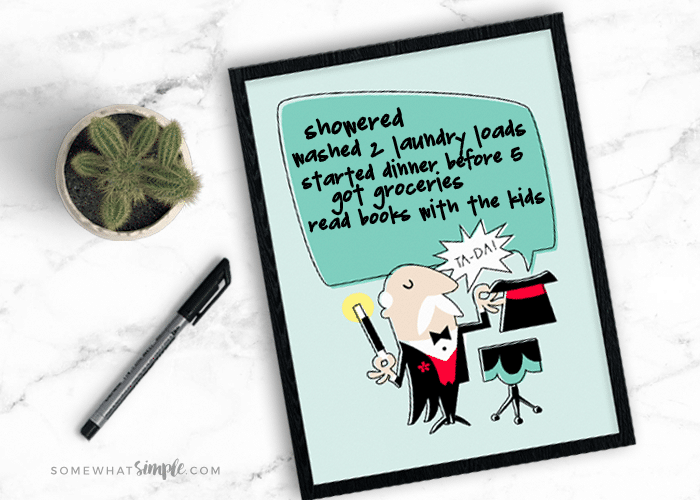 Printable Ta-Da List
This would also make a great gift idea – this world is so full of self-doubt and criticizing, it's about time we start focusing on the good, praise-worthy things we do, no matter how small.
SUPPLIES –
Ta-Da List Printable (download below)
8×10 Picture frame (with glass)
dry erase marker
DIRECTIONS –
First, print off your very own ta-da list printable.
Place into frame.
Start writing down all the things you DO get accomplished throughout the day.
And finally, realize how awesome you really are! 😉
Printable Download
However big or small these tasks may seem, they are important. So let's make sure we are recognizing our accomplishments and giving ourselves something to smile about!
Enjoy!