Make a glowing monster craft with water bottles, glow sticks, and our fun monster face printables!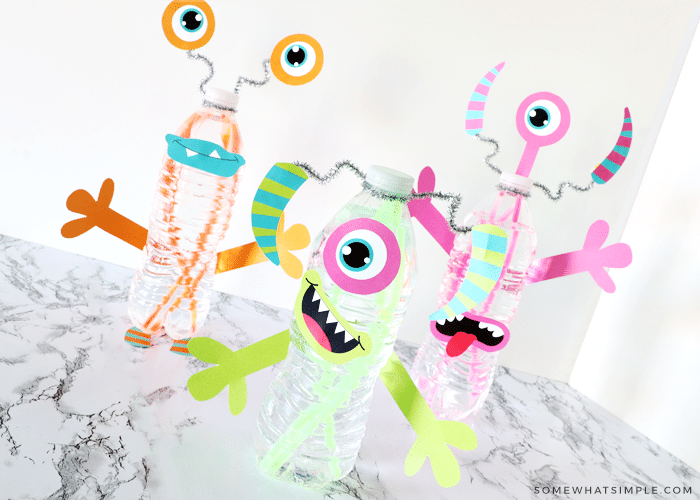 These water bottle monsters are such a fun idea that you can make at home, or in the classroom. Have your students each bring a water bottle to class, and with just a few basic supplies, you'll be good to go!
And what's more fun than a mess-free monster craft that kids can make in just a few minutes? A monster craft that glows in the dark!!!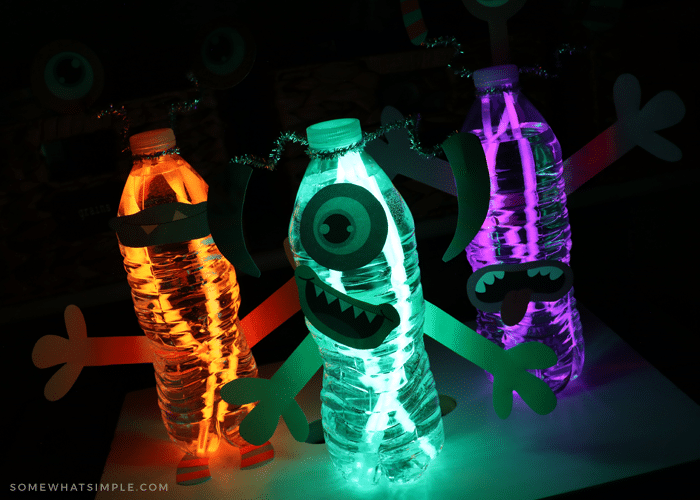 How fun, right?
You can refill the water bottle with new glow sticks as-needed. They make a fun flashlight for nighttime outdoor activities, and my daughter loved using hers as a nightlight!
Making this fun monster craft could not be any easier to make… here's how!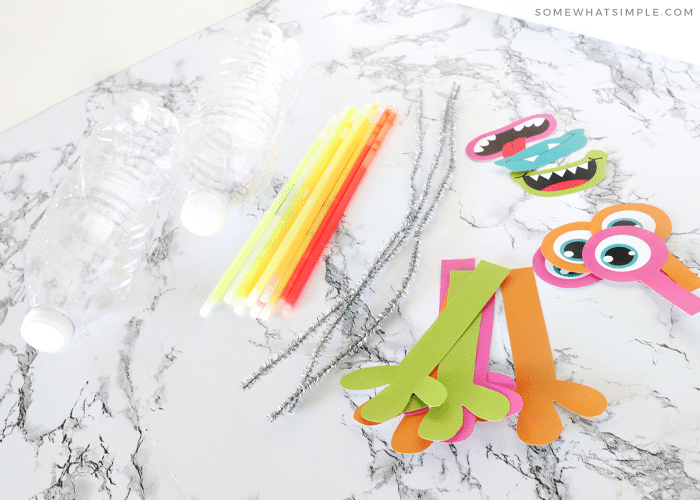 How to Make a Glowing Monster
MATERIALS NEEDED –
empty water bottle
2-3 glow sticks (Check your dollar store – you can get quite a few for cheap!)
monster printable (download HERE)
scissors
glue dots or scotch tape
pipe cleaner, googly eyes, buttons, other embellishments, etc.
DIRECTIONS –
Bend 2-3 glow sticks so they begin to glow, then drop them into a water bottle and replace the cap.
Cut out the desired monster face + body pieces, then stick them onto the water bottle with glue dots or tape.
Add pipe cleaner and other embellishments, as needed.
…and that's it!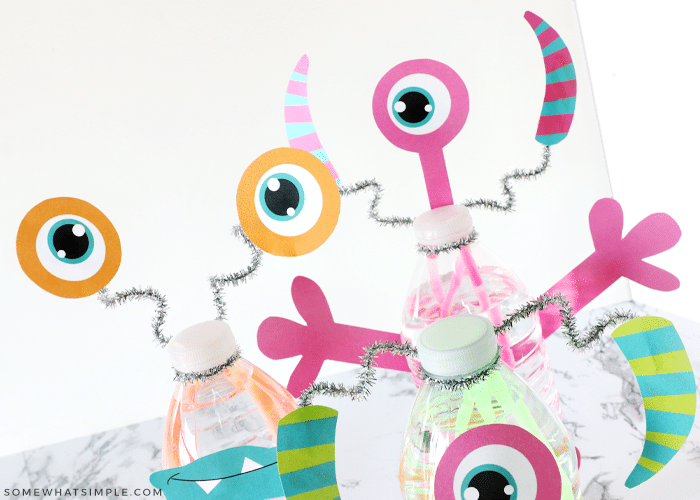 How cute are these monsters??? I just love how versatile and different each one ends up being. No two monsters are the same!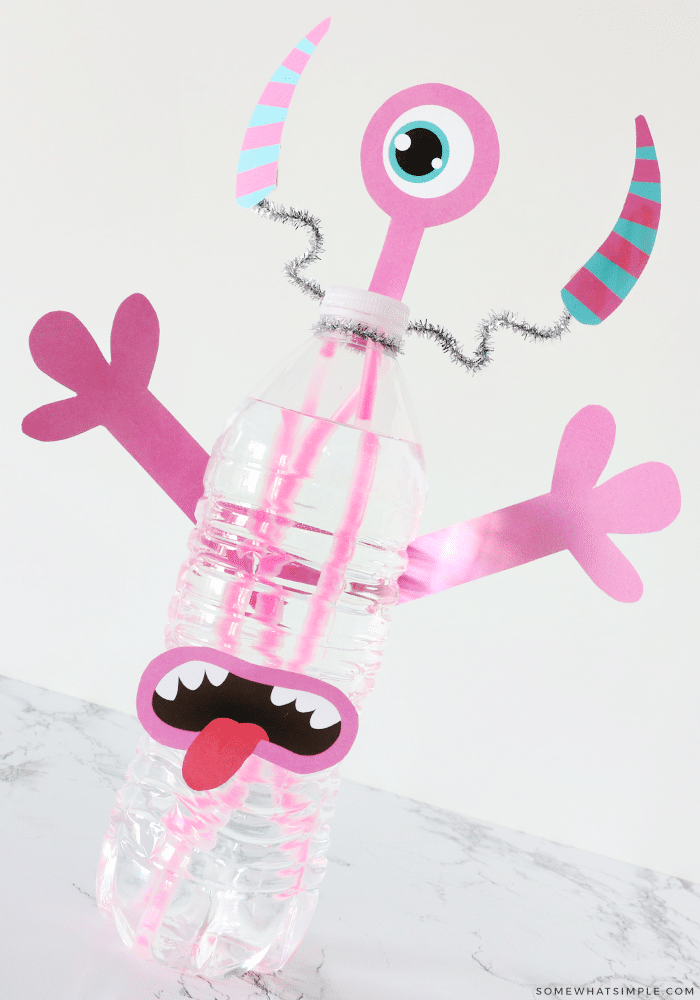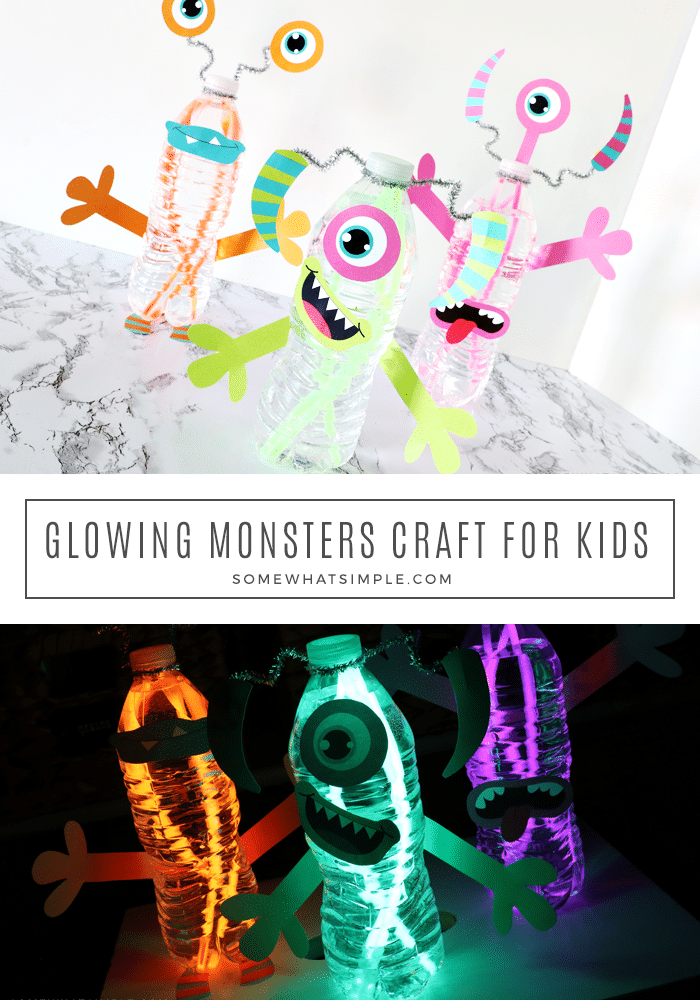 We hope you and your kids have fun with this simple monster craft! If you end up making them, leave us a comment in the section below, or tag us on social media! (We love seeing what you're up to!)
Happy monster making!!!!