Celebrate the mom who is ready to POP with a colorful baby shower that will BLOW your mind!
Here are a few more Baby Shower Ideas we think you'll LOVE – Twins Baby Shower Gift, Baby Registry Checklist, and How to Make a Diaper Cake.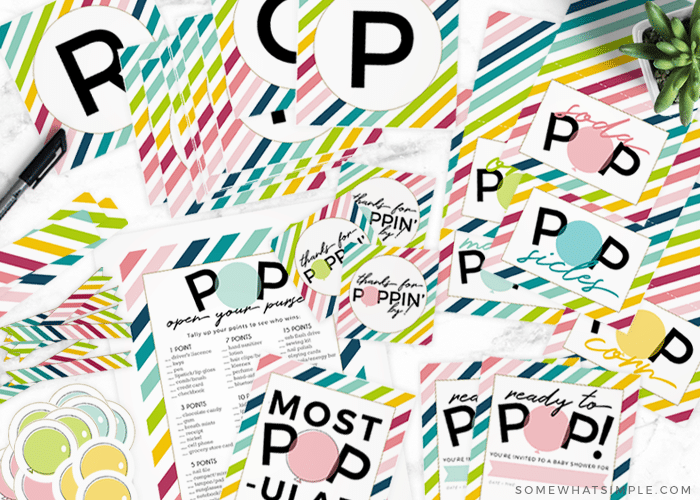 Planning the Perfect Baby Shower
Is there a mama in your life that is ready to POP!? Or maybe it's you! (or future you?!) This colorful baby shower theme is perfect to use with popcorn, bubbles, balloons, etc. With printable invites, decor, cupcake toppers, and more, you can have everything planned and ready to go in no time at all! (And did we mention we are giving it all away for FREE?!?)
Here's a list of everything it has in it:
READY TO POP banner
2 pink + 2 blue 5×7's to frame and use as decor
purse game + printable award
water bottle wraps
flags to put on straws or toothpicks
cupcake toppers
food tents
thank-you tags
"I hope you…" keepsake cards in blue + pink
Invites in blue + pink
Take a look at what the whole pack looks like –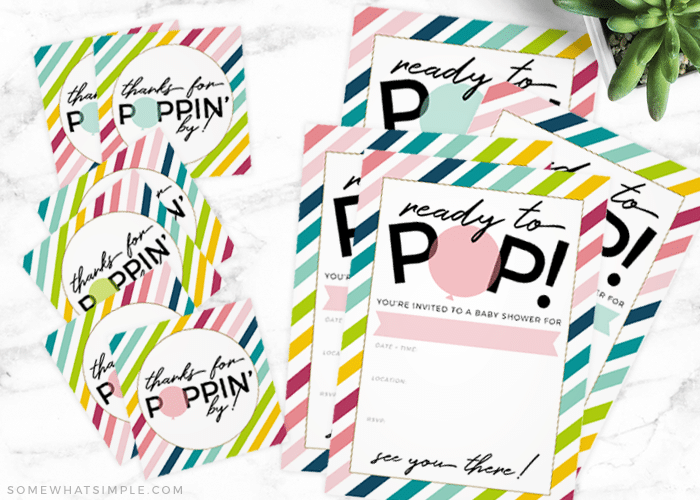 Invitations and thank you cards. (The invites come in blue and pink)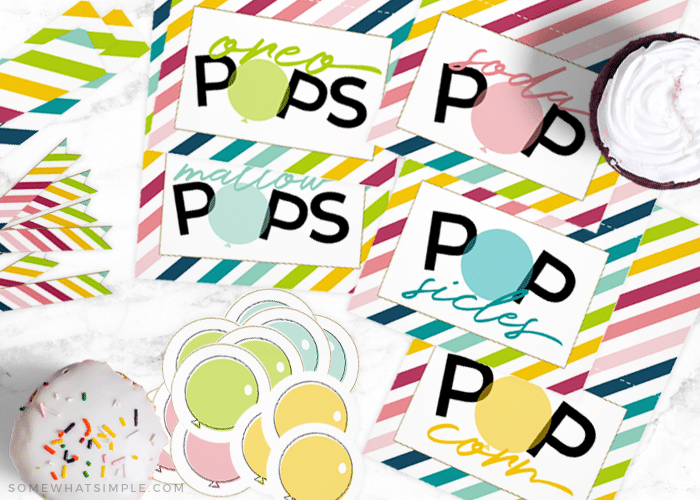 Food labels, water bottle wraps, cupcake toppers, and printable flags for straws.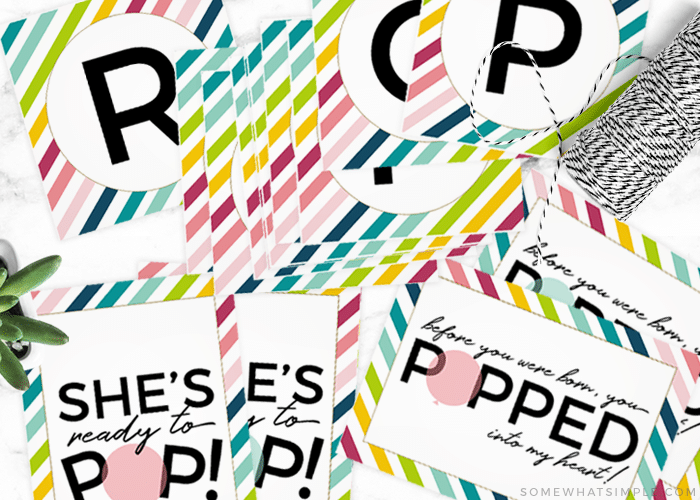 Printable banner + shower decor.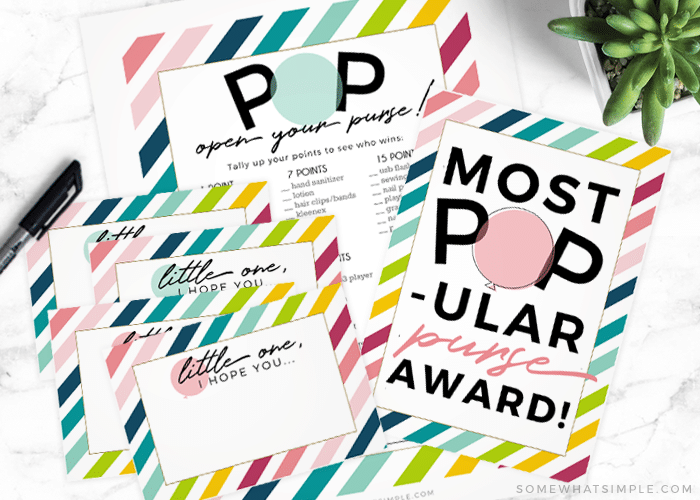 Shower activities – a fun purse game + keepsake cards in blue and pink.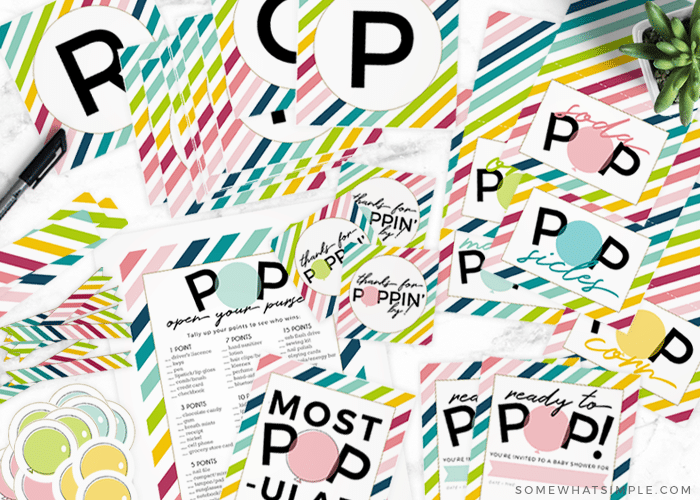 It's bright and colorful and such a fun baby shower theme!
Printable Shower Pack
Download the entire pack by entering your name and email in the form below. A new window will open up with the file so you'll have immediate access!
Please remember, all of our printables are for personal use only. Please don't mass-produce them, distribute them, sell them, or claim them to be your own. Thanks for understanding!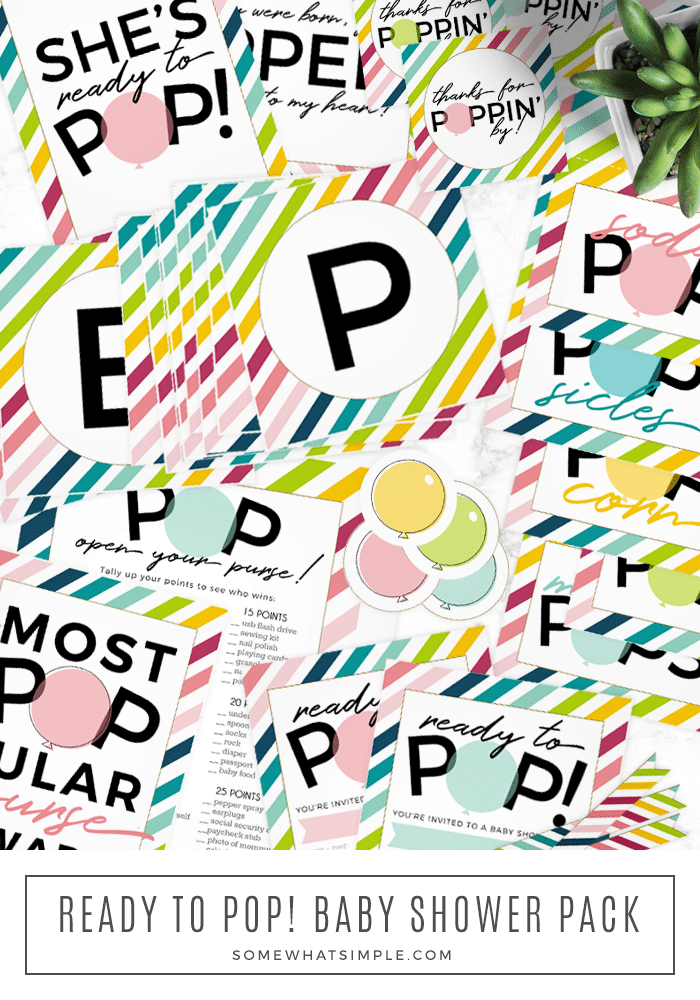 This post originally published in 2016. It was updated in 2020.