Candy Corn Printable Candy Pouch
Calling all candy corn lovers! Grab our FREE Candy Corn Printable Pouch for the perfect party favors, simple gifts, and handouts!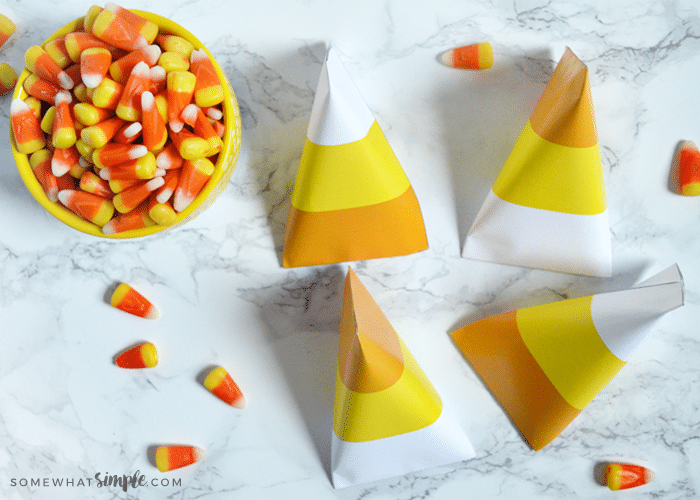 Ready for a super simple craft that doesn't break the bank or take forever to create? These printable candy corn pouches are perfect for any of the fall holidays coming up. Do you need a quick gift for a classroom? Need a few party favors? Just want to send a friend a quick treat or provide a fun afternoon craft for the kids to create? We've got you covered with the perfect solution… and you can totally thank us later! 😉
We created these printables with busy moms in mind, and we are excited for you to use them! Here's how to make your own –
Candy Corn Printables
SUPPLIES –
free pouch printables (download below)
scissors
glue stick or double-sided tape
candy corn candies
DIRECTIONS –
First, you'll need to download and print off your printable. (The link to do this is below.)
Cut out each candy corn pouch, then fold the tabs that are labeled on the printable.
Glue together tab #1 and #2.
Fill the pouch with candy corn, then seal the entire pouch together by gluing down tab #3.
And voila! You're done!
See how easy that was??? They take about 30 seconds each to form, fill, and seal!
And aren't they so fun???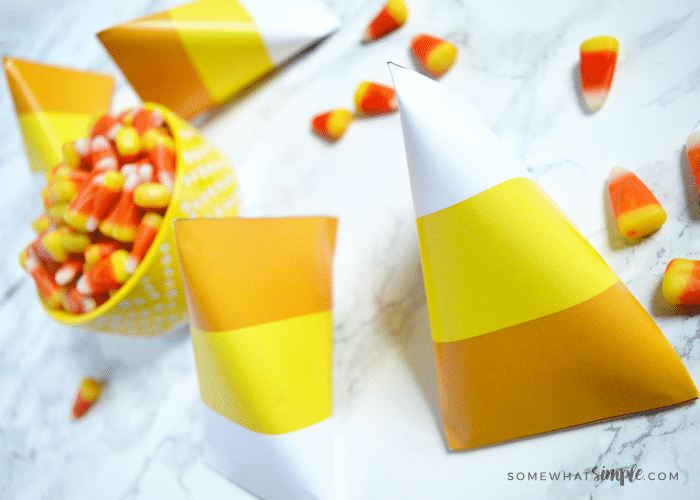 Are you ready to make your own Candy Corn Candy Pouch?
Enter your name and email address in the form below. A new screen will load with the PDF so you'll have immediate access!
Please remember, our free printables are for personal use only. Please do not sell them or claim them to be your own.
Do you have anyone in mind that you'd like to gift these too? Leave us a comment in the section below.
Happy Fall gifting!