Halloween Party Favors – 10 Favorite Ideas
Send your Halloween party guests home with something thoughtful and fantastic! These 10 Halloween Party Favors are freakishly festive and so simple to make!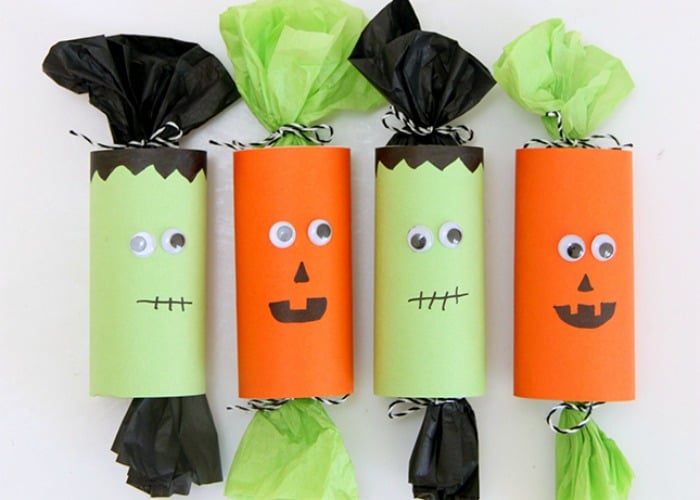 Halloween is over a month away, but it's never too early to start planning for the perfect holiday party! These Halloween party favors are sure to get you in the party planning mood! They're easy to put together and add some festive-ness to your party. (Not to mention they're super fun for your party guests!) Take a look and let me know which ones are your favorite!
10 Favorite Halloween Party Favor Ideas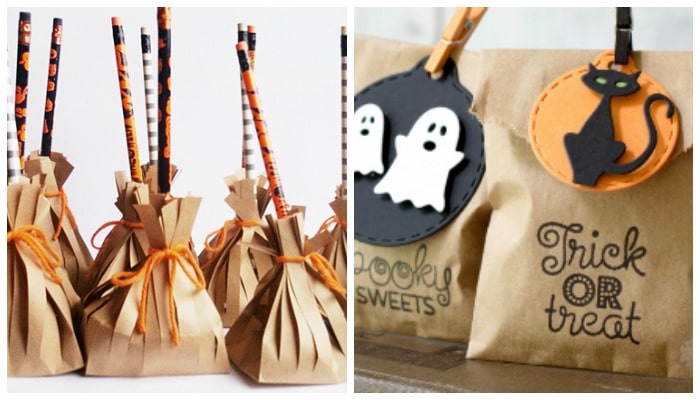 Witch Broom Favors from Little Frills. These are the cutest brown paper bags I've ever seen! So fun!
Halloween Treat Sacks from Taylored Expressions. Love the cute little details on these simple bags.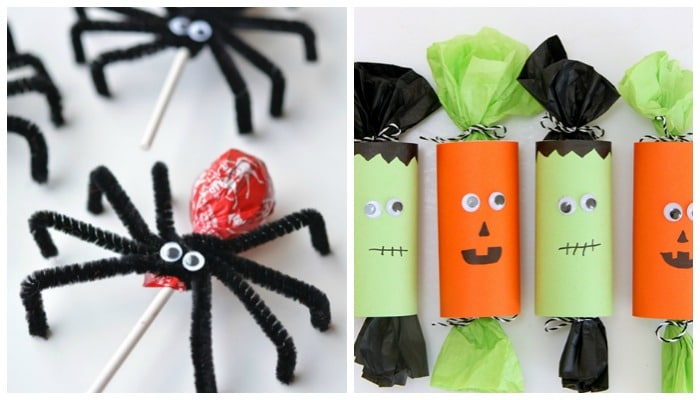 Lolly Pop Spiders from One Little Project. I remember making something similar in elementary school – how fun!
Halloween Party Poppers from Smashed Peas and Carrots. My kids would LOVE these! Easy and adorable!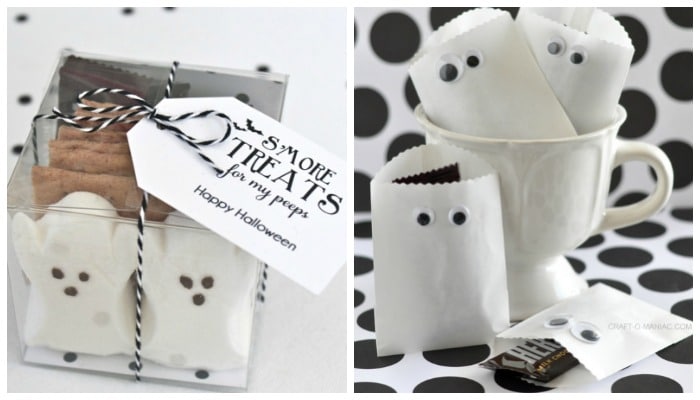 S'More Treats for My Peeps from Bloom Designs. The packaging on this one is darling!
Paper Ghost Favor Bags from Craft-O-Maniac. Proof that you don't have to spend a ton of time to get a perfect Halloween treat bag!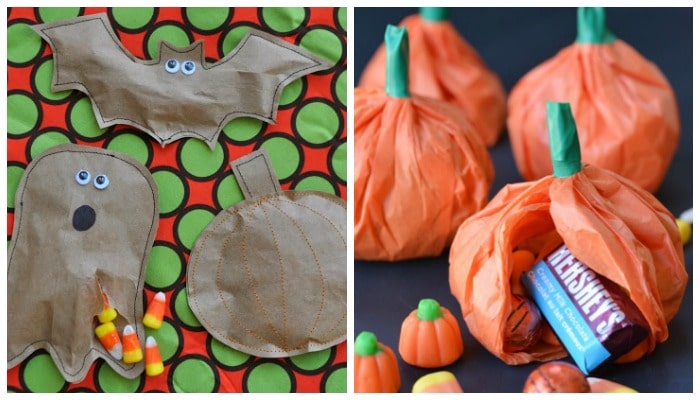 Halloween Treat Pouches from I Am Momma. The stitching on these makes all the difference! I love it!
Tissue Paper Pumpkin Party Favors from One Little Project. So simple and cute!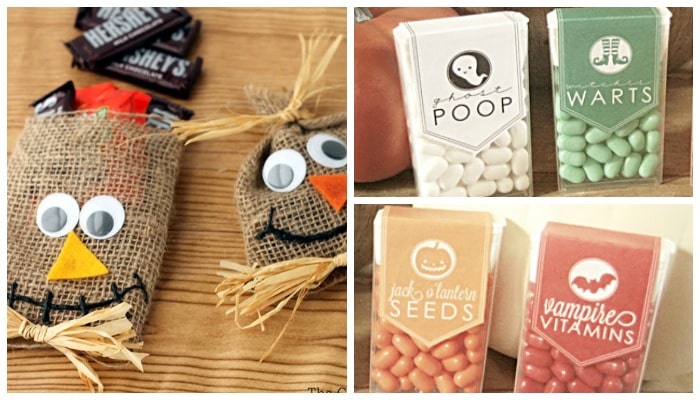 Scarecrow Treat Bags from Old Time Pottery. Perfect for a Fall class party!
Halloween Tic Tacs with free printables. From right here on Somewhat Simple! (This post is one of our most popular!)
. . . . .
So what do you think, do you have a favorite?
Did we miss any fun ideas? We'd love to hear your thoughts!
Leave us a comment in the section below.
We hope you have an amazing Halloween!