Printable Peeps Candy Tags
Printable Peeps Candy Tags are darling, yet meaningful, Easter gifts. These tags are great for church handouts, Easter baskets, or even just little gifts to give friends or neighbors!
Here are a few more Easter ideas we think you'll like – Easter Milk Cartons, Activity Easter Placemats, and Easter Centerpiece on a Budget.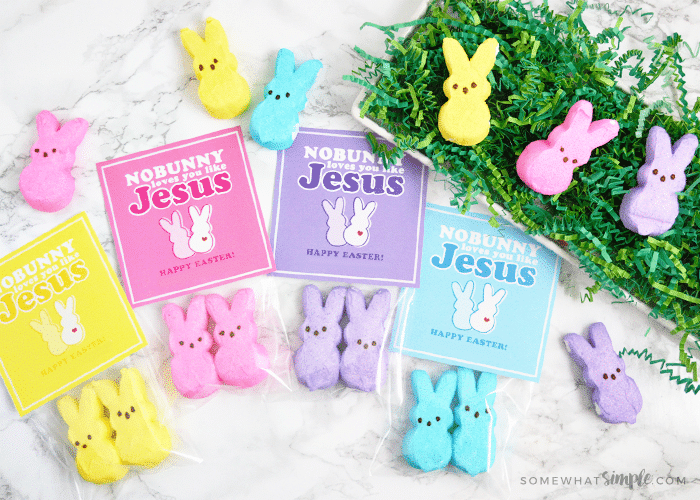 Printable Peeps Gift Tags – does it get any cuter than that?! And how SWEET (no pun intended) is this message?!
I'm not a huge fan of the flavor (or lack of flavor) of Peeps, but I am a fan of how cute Peeps Bunnies are!
I had a friend ask if I'd create a tag with this saying for the children she teaches for Sunday School, and these are the adorable results! From the font to the bunny silhouettes, to that teeny heart, I just love how this came together! If you like these even half as much as I do, you're in luck because I am very good at sharing! 😉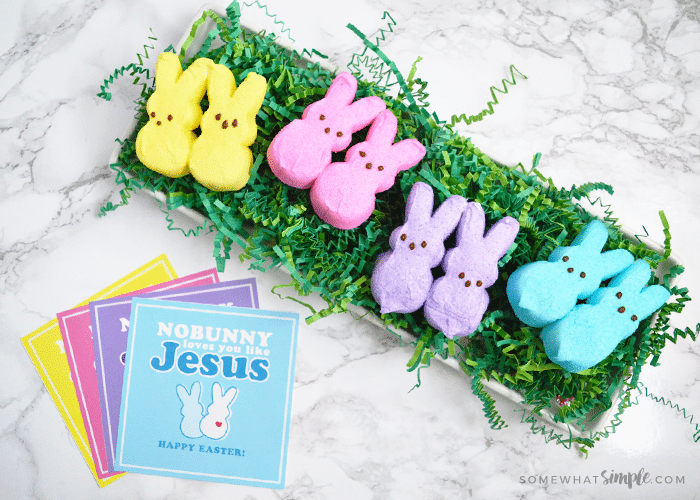 Easter Gifts – Peeps Candy Printables
SUPPLIES –
Peeps candy bunnies (not the chicks)
printable tags (download below)
scissors or paper cutter
plastic bags – mine were 4″ wide
tape or stapler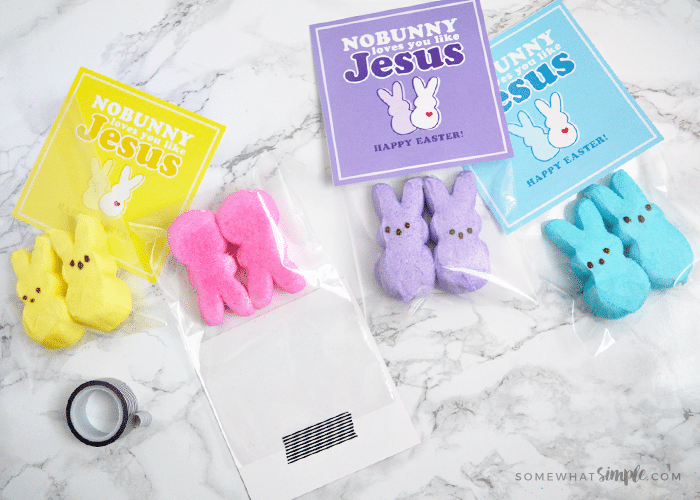 DIRECTIONS –
Download and print however many printables you need then cut them out with scissors or a paper cutter.
Place your bunny Peeps into the bag.
Attach the tag to the top of the bag with tape or a stapler. (I just used tape to attach the bags to the tags.)
Give these little cuties away!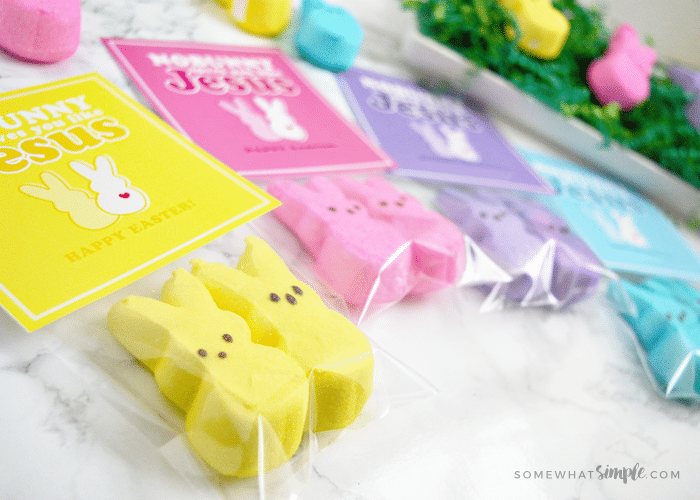 So simple, so cute, and such a great way to wish someone a Happy Easter!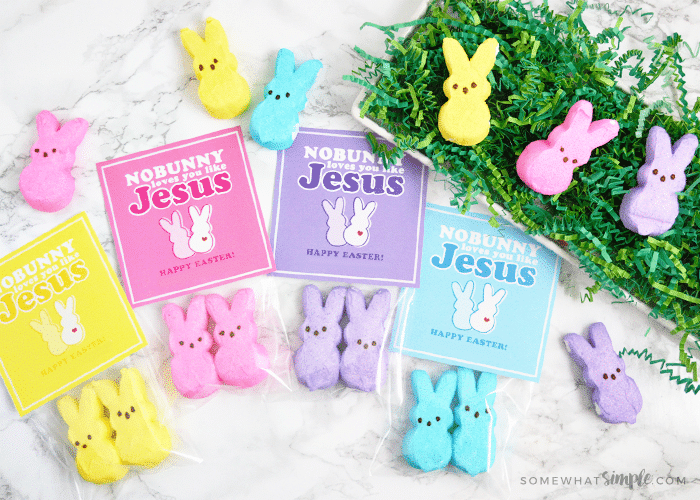 Peeps Printables
Ready to make your own? Enter your name and email address in the form below for immediate access. We have the 4 colors that are shown + a green tag too. (I couldn't find any green Peeps near me, but if you find them there's a tag for you!) Hope you enjoy it!