Easter Treat Box Printables
A darling Easter Treat Box is the perfect party favor, place setting, church handout, neighbor treat etc! So simple to make, and a cute way to stay within your budget!
You might enjoy these other Easter ideas – Easter Egg Decorating Ideas, Budget-Friendly Easter Centerpiece, and Easter Tic Tac Labels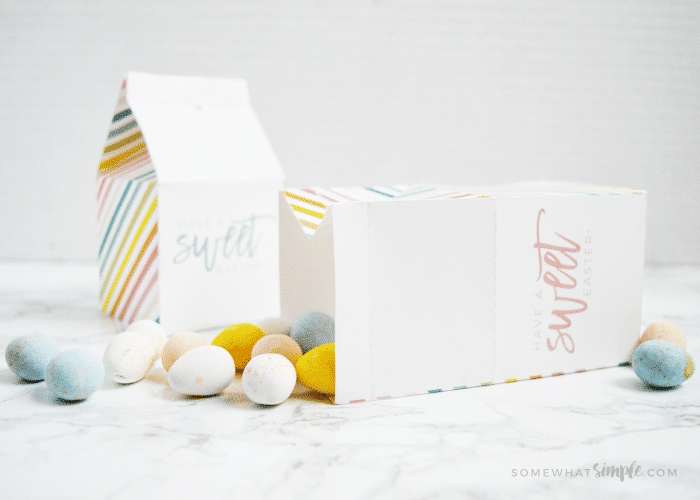 After designing our Easter placemats, I fell in love with the stripes + rainbow color scheme and wanted to create something that matched! The milk carton boxes I created back in July were a huge hit, so I decided I'd make some for Easter. I love how these Easter milk carton boxes turned out! They really are the perfect Easter Gift Idea!
Milk Carton Easter Treat Boxes
SUPPLIES –
milk carton printables (download below)
scissors
ruler
cutting board or scoring mat
pen or marker
double sided tape
washi tape
candy
DIRECTIONS –
Print the number of treat boxes you need, then cut them out along the outside lines.
Using your ruler and scissors, score along all the dashed lines.
Fill out the To/From section with a pen or marker.
Fold the long sides together first, then secure by placing the double-sided tape on the tabs.
Fold in the bottom: "U" shape first, then side flaps, then tuck the skinny square knob part into the slat. (See below)
You can secure the bottom with tape if desired, then fill it with candy!
Close the top, and secure with double-sided tape on the inside, then the washi tape on the outside.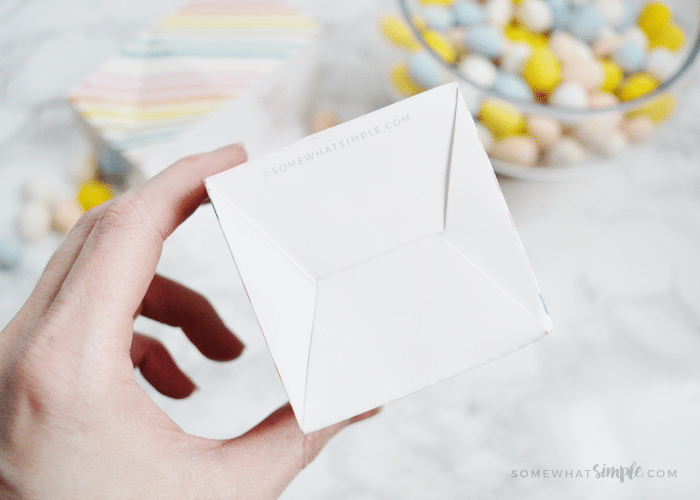 The bottom should end up looking like this.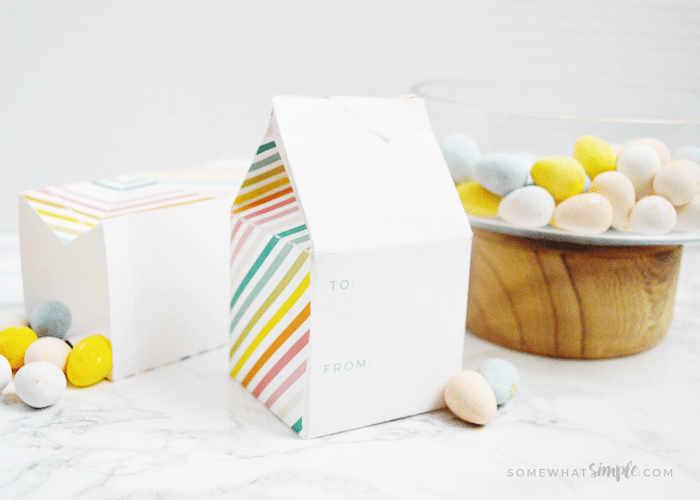 Don't forget to fill out the To/From part BEFORE you assemble. Trust me. 😉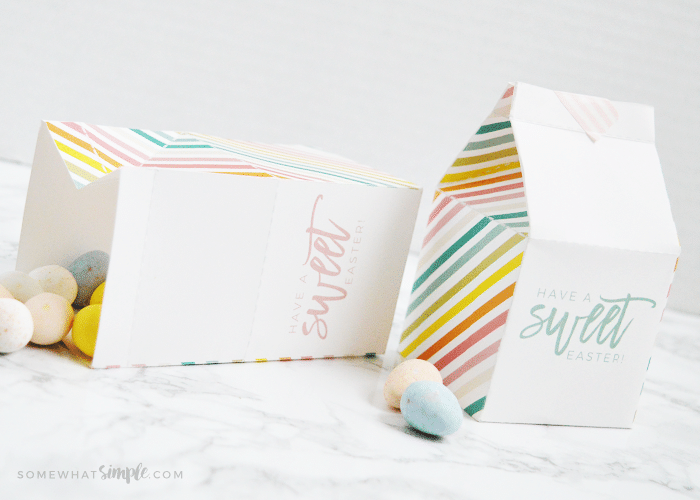 I just love the sweet colors and font!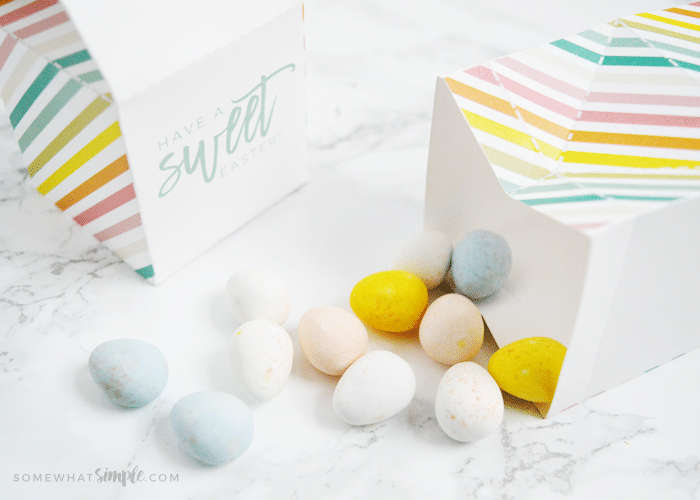 And is it a coincidence that the Cadburry Mini Eggs match beautifully? Nope.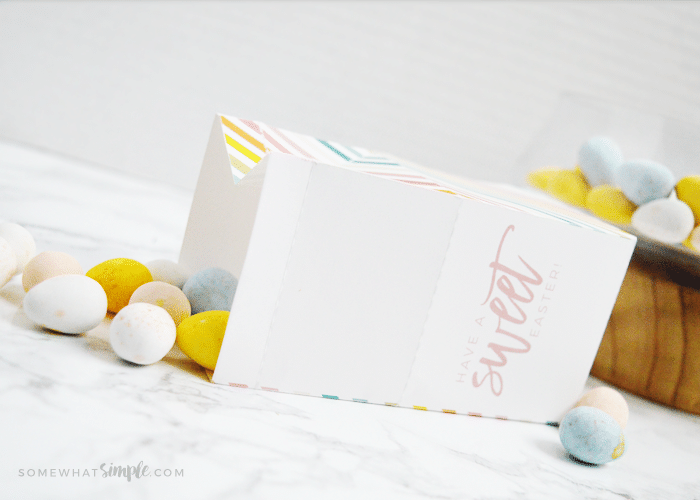 Just an FYI, my Fourth of July boxes were printed out on card stock, but this time I decided to try regular paper. They are holding up like champs! And they were so much easier to cut, score + fold.
Easter Treat Box Printables
Hope you enjoy these boxes as much as I do! Have a great Easter! –xoxo