Paper Christmas Tree Craft
Making a paper Christmas tree craft with your stash of scrap paper is a fun and simple activity that the kids will LOVE!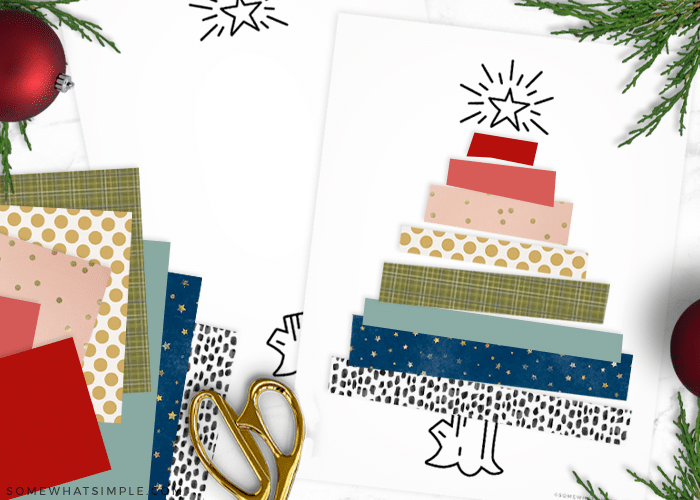 This fun paper tree craft is simple to make and educational too! It is a great way for young kids to practice their cutting skills, and it teaches them to sort items by size! (The preschool teacher in me is always looking for the educational value- haha!) I love how colorful and unique each tree ends up being, and I love a good excuse to use up those pretty scraps of paper that are leftover from other projects.
My kids (ages 6 and 4) loved this project! It took maybe 15 minutes, which was perfect for their attention span. What these pictures don't show are the "decorations" they added with other stickers and markers after I thought craft time was over. They had a blast!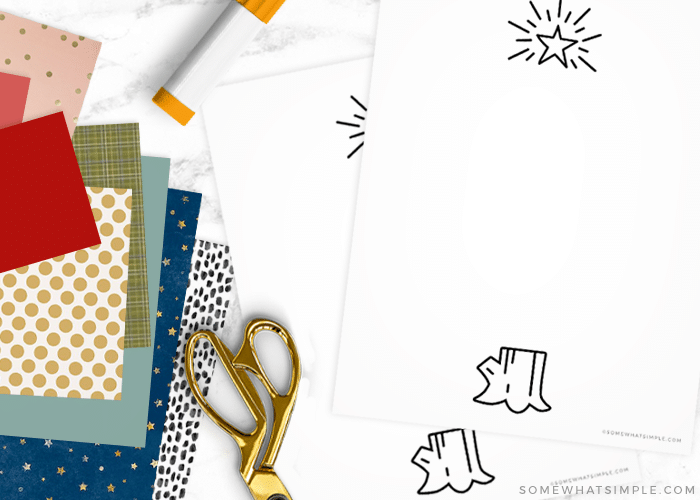 Paper Christmas Trees
SUPPLIES –
scraps of colored paper in varying lengths
scissors
tree printable (download below)
glue stick
crayons / markers, optional
DIRECTIONS –
Cut 6-8 pieces of paper in varying sizes/lengths.
Organize the scraps by length, then glue them onto the tree printable with the longest piece at the bottom, touching the trunk.
Color the trunk and the star, and then call it good!
Paper Christmas Tree Craft Printable
Ready to make your own? Enter your name and email in the form below for immediate access to our Christmas Tree Printable. Please remember – all of our printables are for personal use only. Please don't mass-distribute these, sell them, or claim them to be your own. If you want to use these in your classroom, we absolutley give permission for that! For all other questions and permissions, please email us (info AT SomewhatSimple.com)