Making a cereal box purse is a fun afternoon activity that the kids will love! A great way to recycle your trash into something useful!
Here are a few more kid's crafts we think you should try – Puppet Show Printables, Grandparent's Gift, and Homemade Crayons.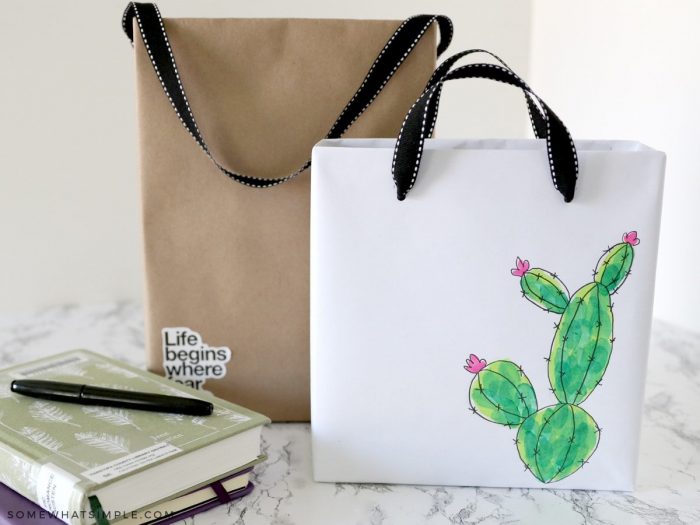 The kids and I have made Cereal Box Purses a few times now. They are simple to create and they make the perfect totes for church – a coloring book, some crayons and a bag of fruit snacks fit very nicely!
I like this idea because you can decorate and embellish them to your liking, cut them down or use a bigger or smaller box to adjust the size etc. We've used boxes from granola bars, frozen waffles, and more. All the varying shapes can be a lot of fun!
I think it's cute to use a cereal box you love and just attach some ribbon handles to it, but if you're looking for something a little less obvious, or something more fun for the kids to decorate, grab some craft paper and let's make some cereal box purses. Here's how –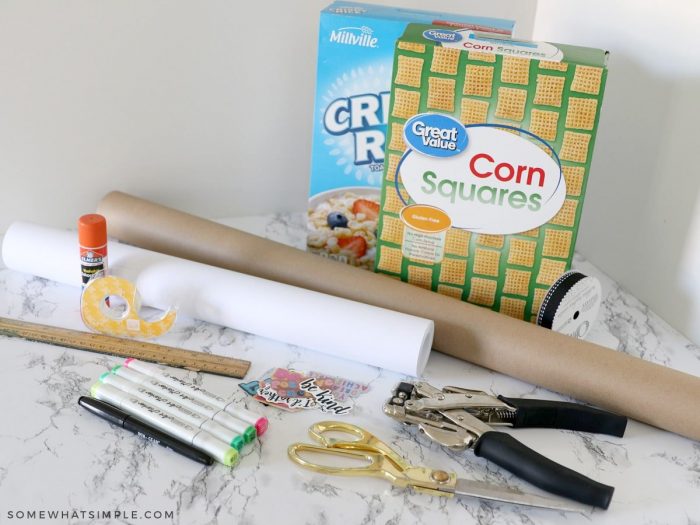 How to Make a Cereal Box Purse
SUPPLIES –
cereal box
scissors
scrapbook/ craft paper
glue
tape
ruler
pens/ pencil
hole punch
embellishments- stickers, markers, rhinestones, etc.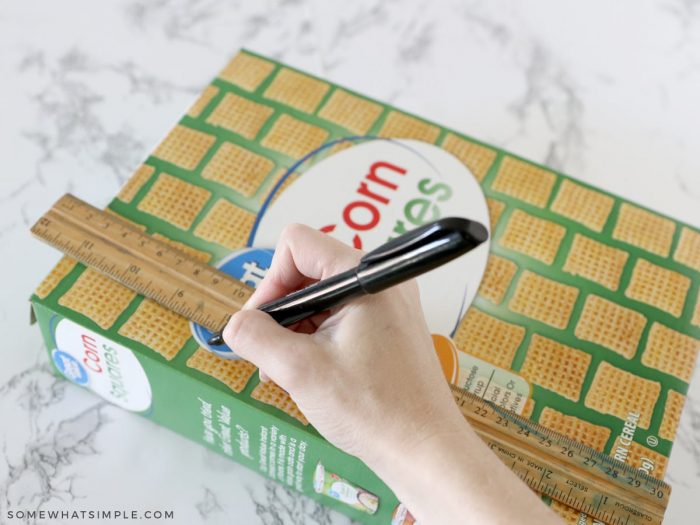 DIRECTIONS –
Using your ruler and pen, measure and outline how big you want your box to be. For this tutorial, I made a full-size box and then one where I cut several inches off the top so that the end result was more of a square purse. You choose what size you want and cut it with your scissors.
If you are using a full box, just make sure you cut the 4 top flaps off the top.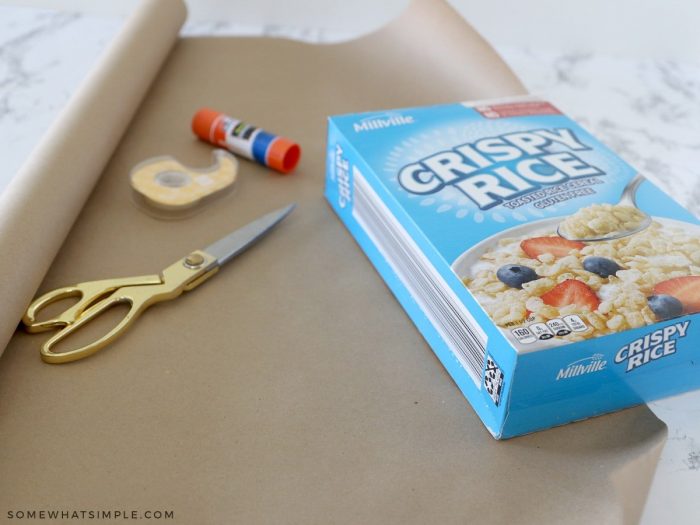 Wrap your craft paper around your cereal box to measure how much you'll need, then cut the measured amount. Add some glue to each side of your cereal box so the paper will stay down, then wrap the box in the paper like you would a present, securing with tape.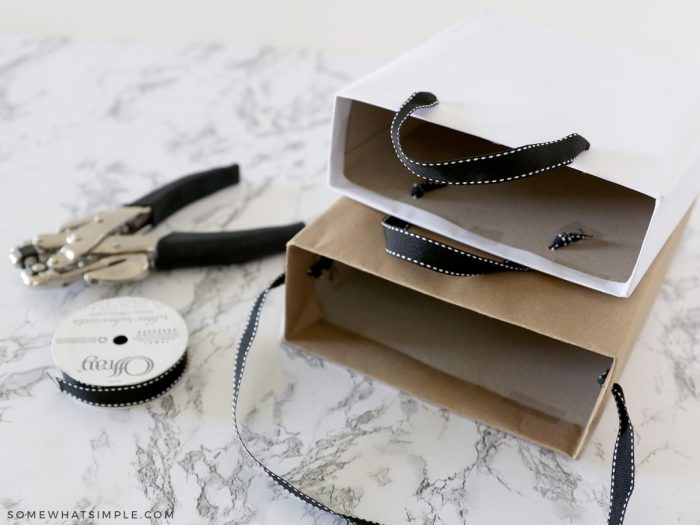 Punch some holes for your ribbon in your desired location. The image above shows you two of the ways you can do this. Add your ribbon by looping through the holes and securing with a knot.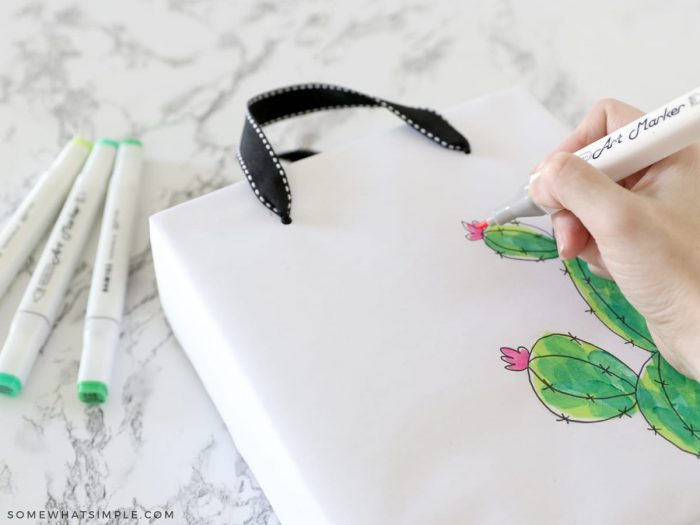 Embellish, if you'd like. This is where my kid's "creativity" comes out. They can go a little crazy with rhinestones, stickers, silk flowers, etc. But it's all in the name of fun, right?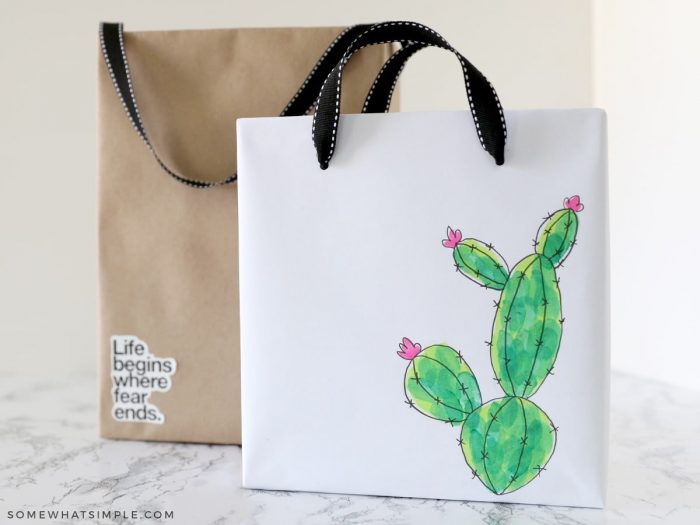 … and you're done!!!
What do you think?
Here is a simple video tutorial we made YEARS ago with another method made with Mod Podge –
[adthrive-in-post-video-player video-id="Vsux740a" upload-date="2016-09-15T20:00:18.000Z" name="Somewhat Simple – Cereal Box Totes" description="Cereal Box Totes" player-type="default" override-embed="default"]
Have fun making your own!