How to Make Tissue Paper Pom Poms
Tissue paper pom poms are one of the easiest party decorations to make. Learn how to make tissue paper pom poms with these simple steps.
Here are a few more paper projects we think you'll love – Printable Paper Treat Boxes, How to Emboss, Paper Pinwheels, and Homemade Toy Instruments.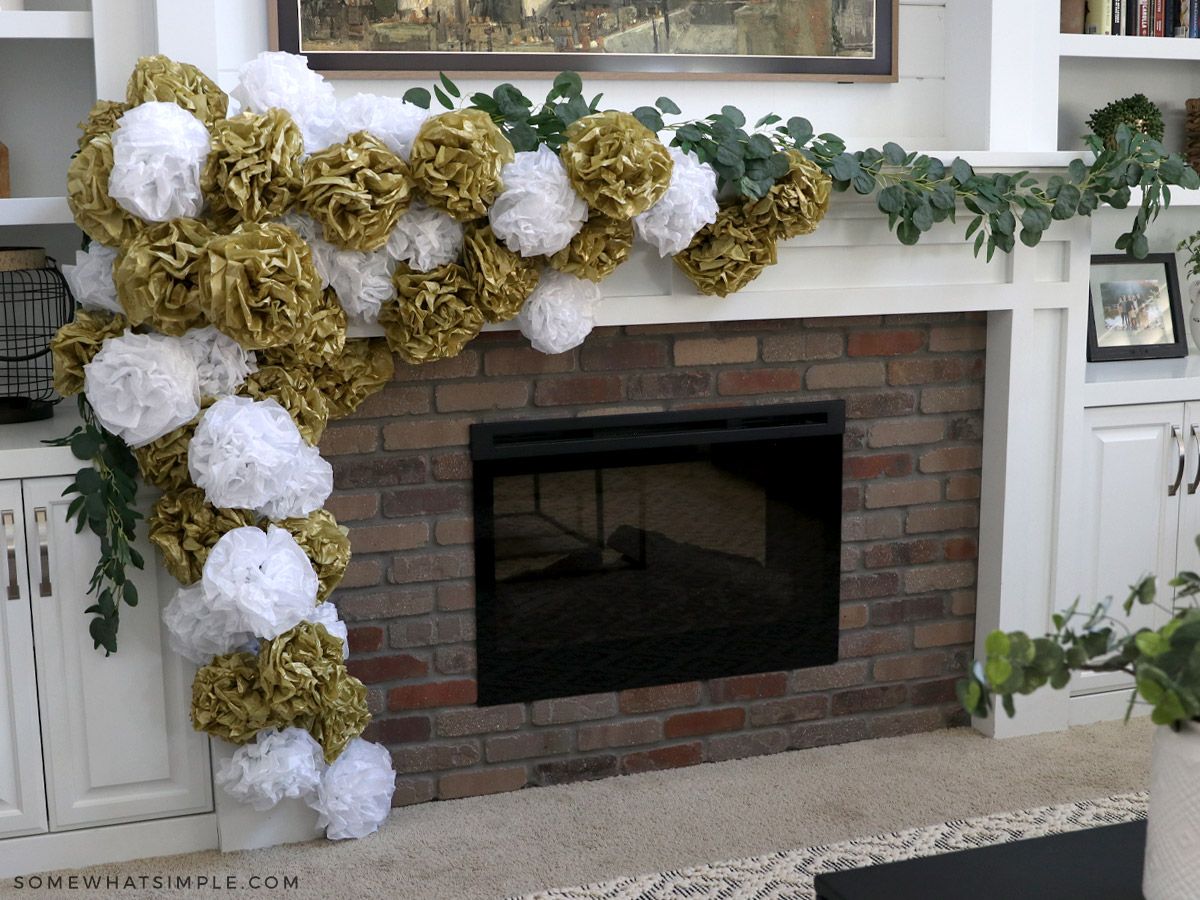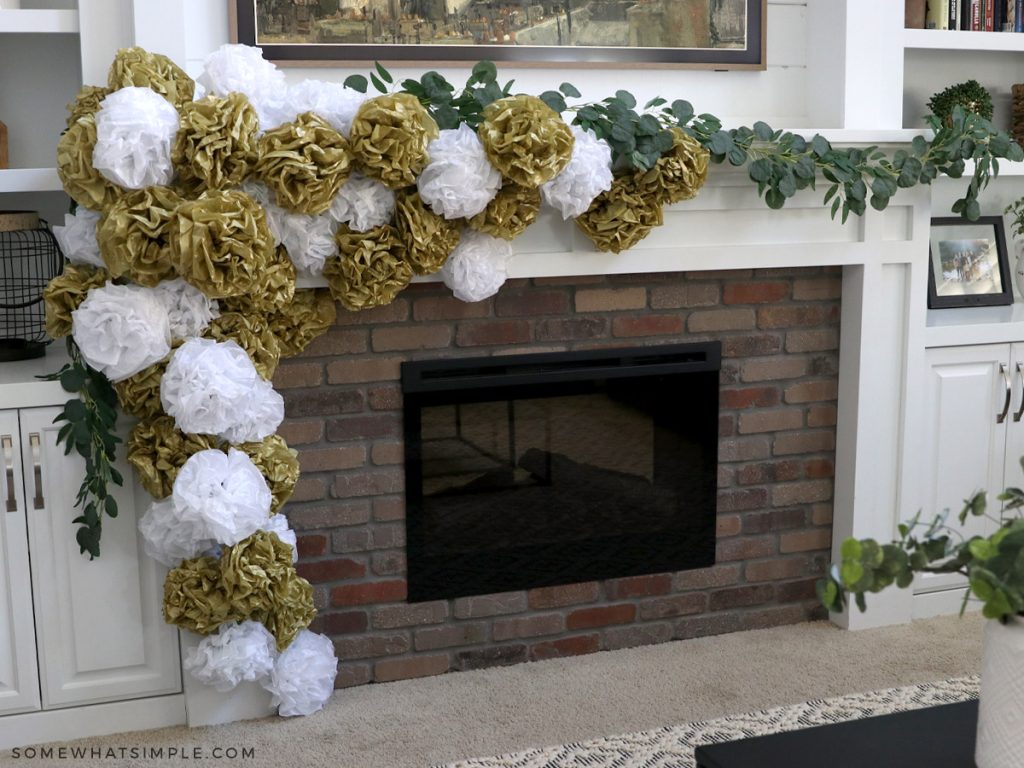 These tissue paper pom poms are such a fun, simple craft to make! Use them to decorate for your next birthday party, hang some in your daughter's room, or put smaller ones on top of a gift box as a fun little twist to your presents! Martha even uses them as napkin rings- so cute and so versatile!
I think these would be fun in a dorm room, and they make great decorations for a baby shower, too. You can tape or tack them just about anywhere, and they are made without using a lot of craft supplies or a lot of money.
Want to learn how to make them? Let's get started!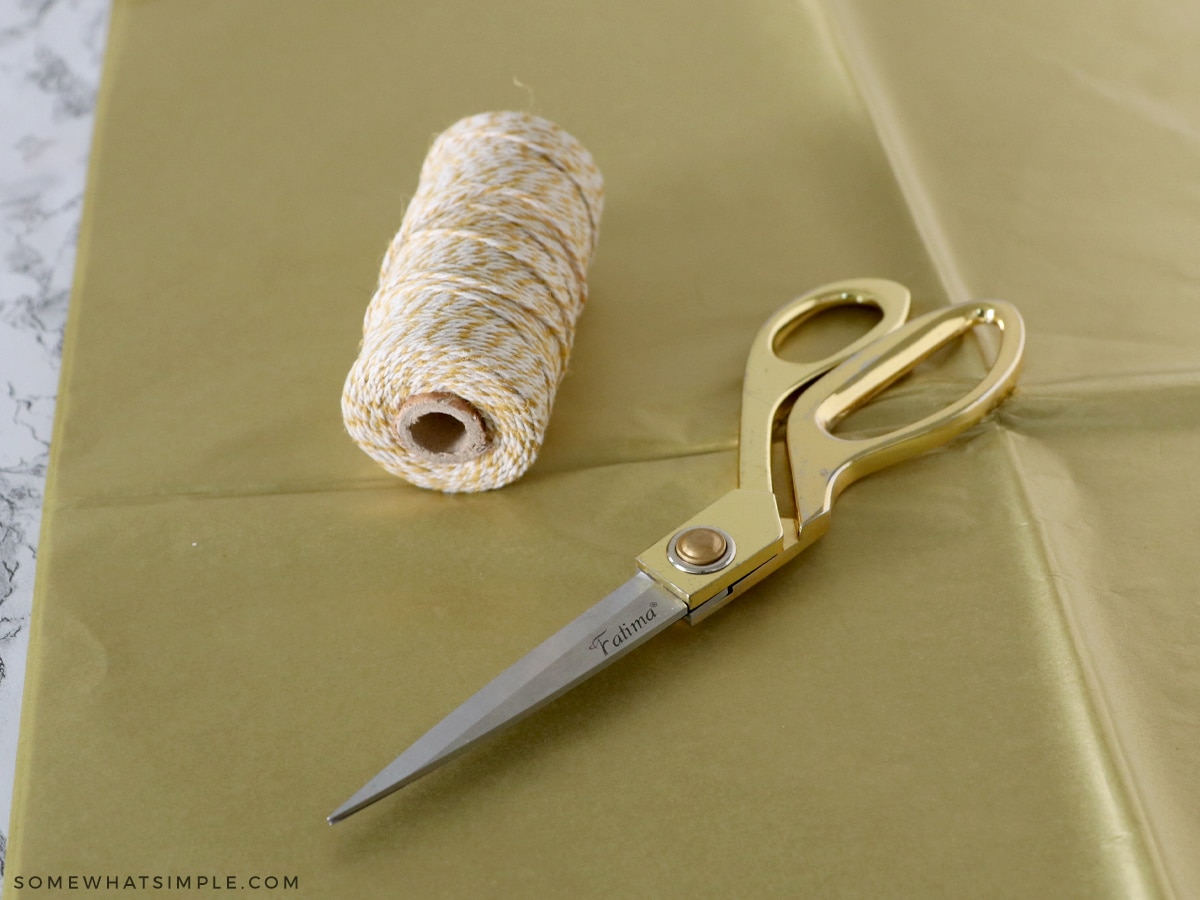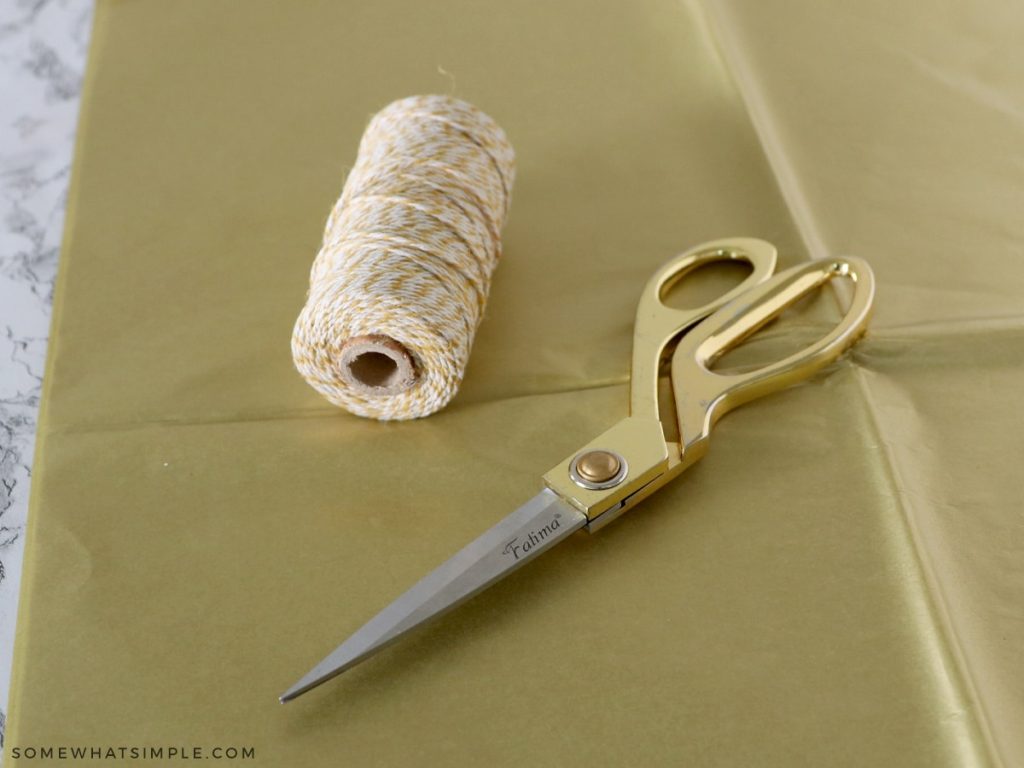 DIY Tissue Paper Pom Poms
SUPPLIES –
tissue paper
string
scissors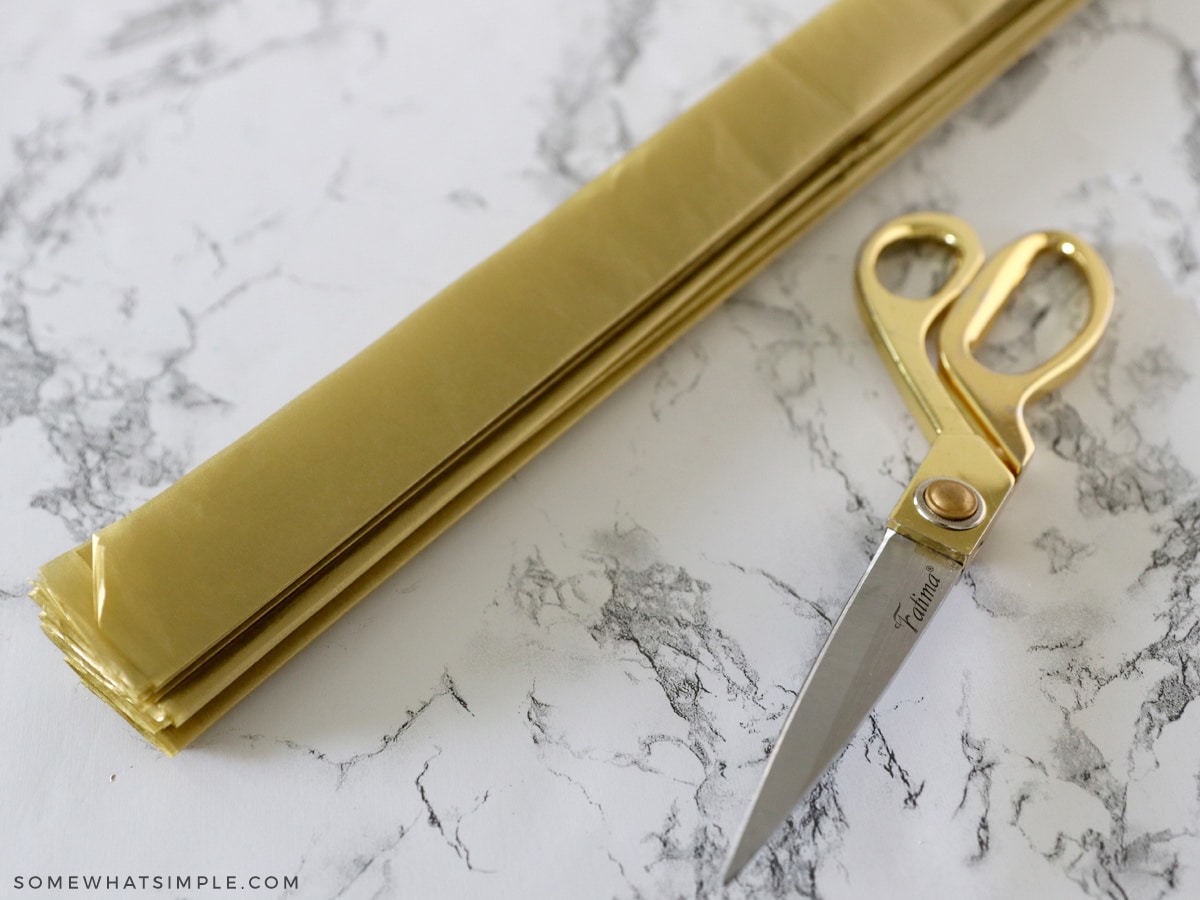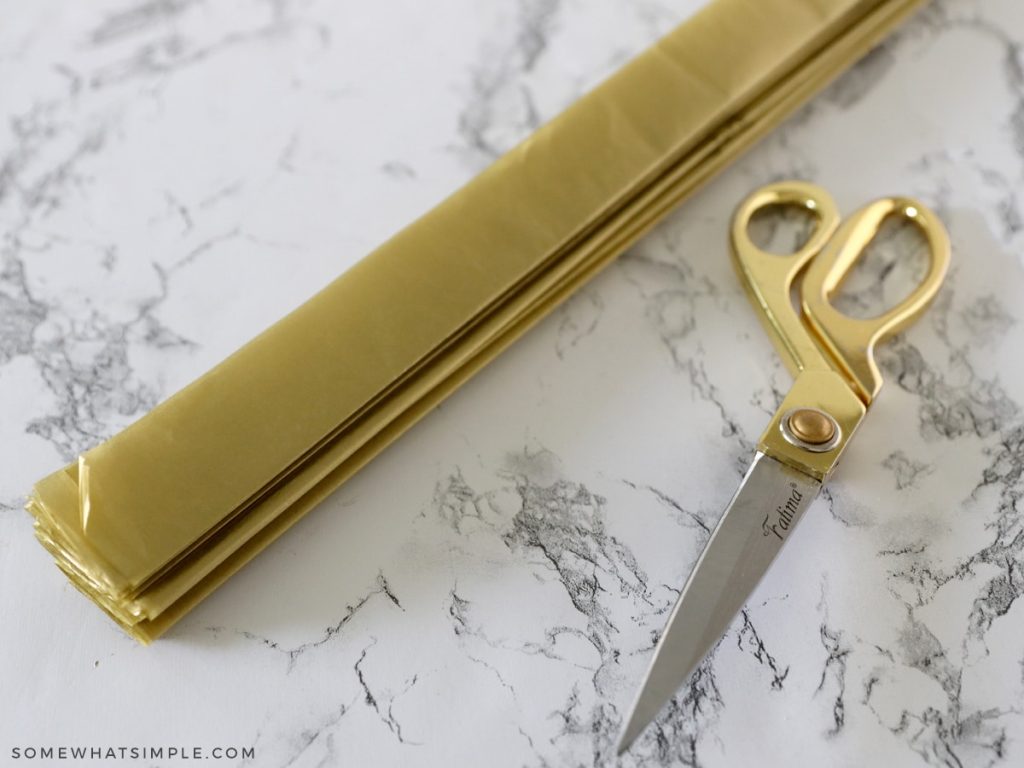 DIRECTIONS –
1. On a flat surface, layer (8) 20 x 30″ sheets of tissue paper horizontally in a neat stack. Make 1″ accordion folds vertically, creasing each fold. I use a credit card to run over the edge and deepen the crease. The deeper the crease, the neater the finished poms will look.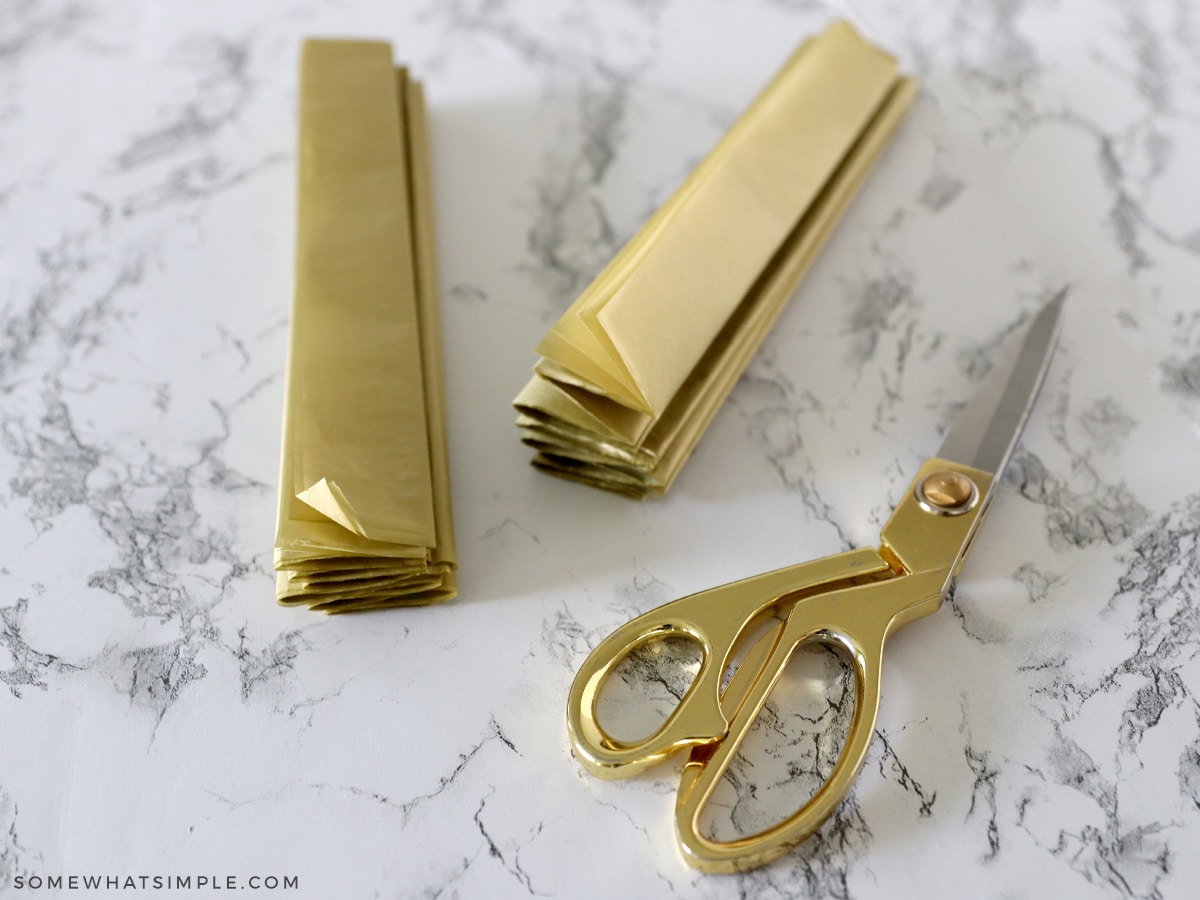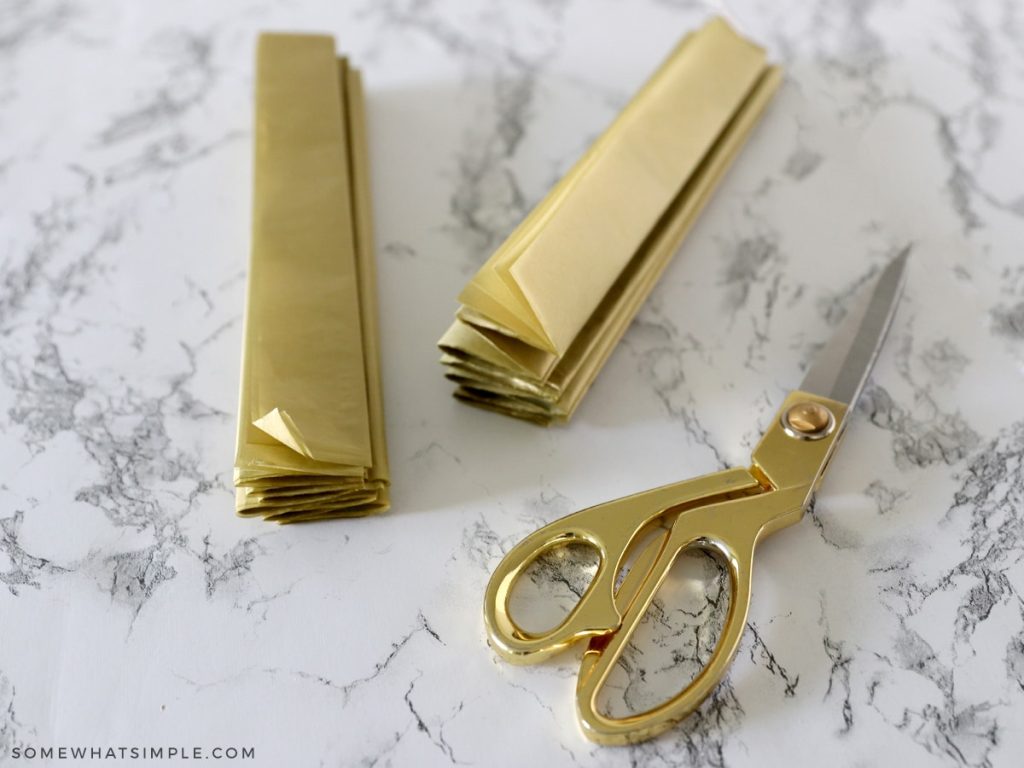 2. Continue folding each stack of tissue paper for as many as you want to make.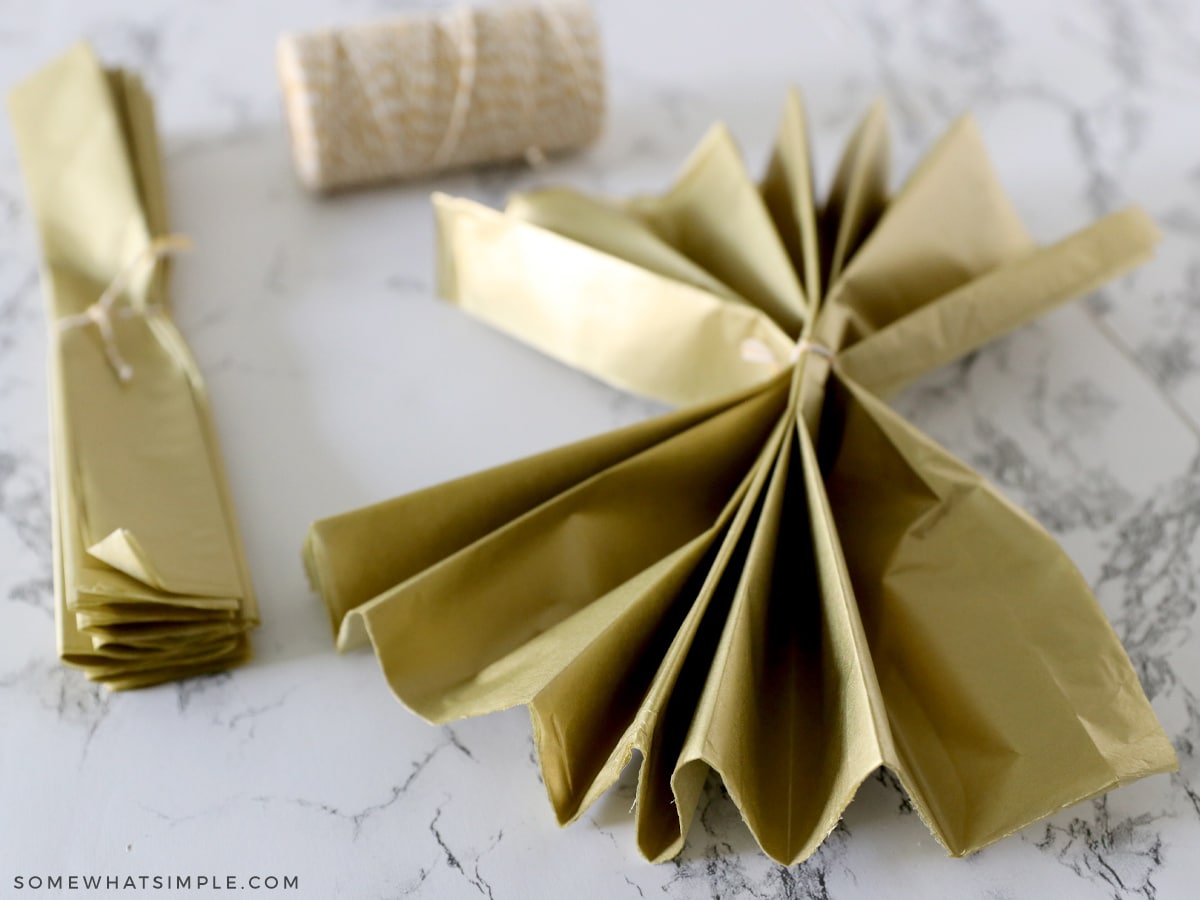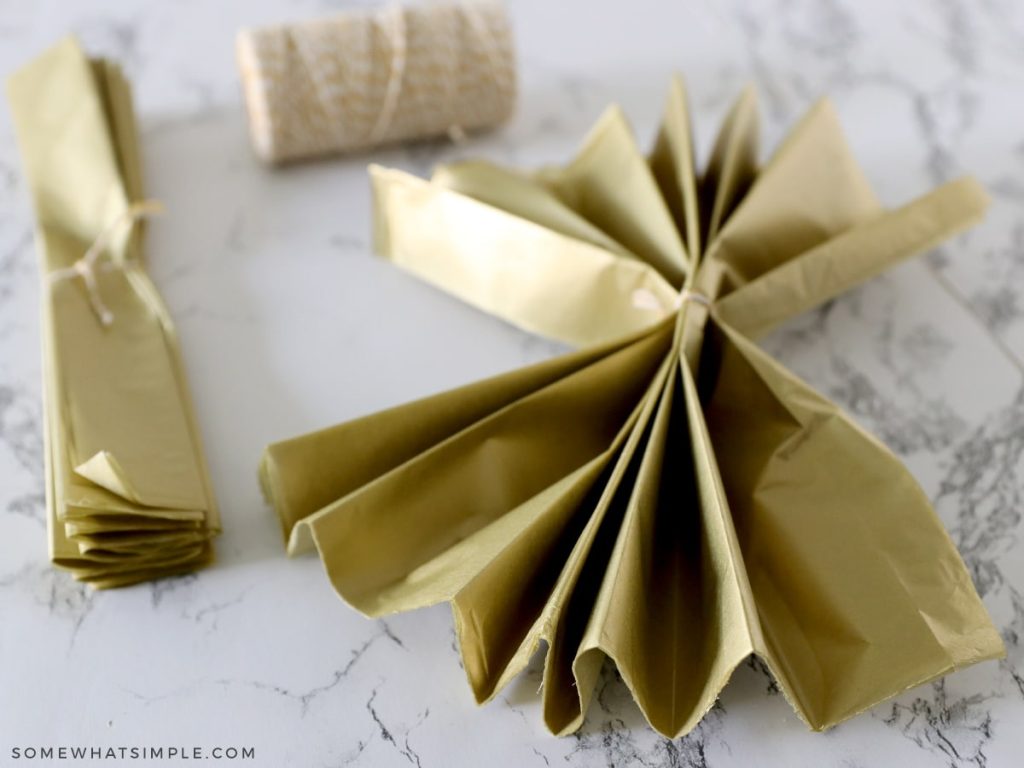 3. Add a small piece of string in the center of the tissue paper to secure it. If you plan on hanging these, you can add a longer string or fishing line to the center now, too.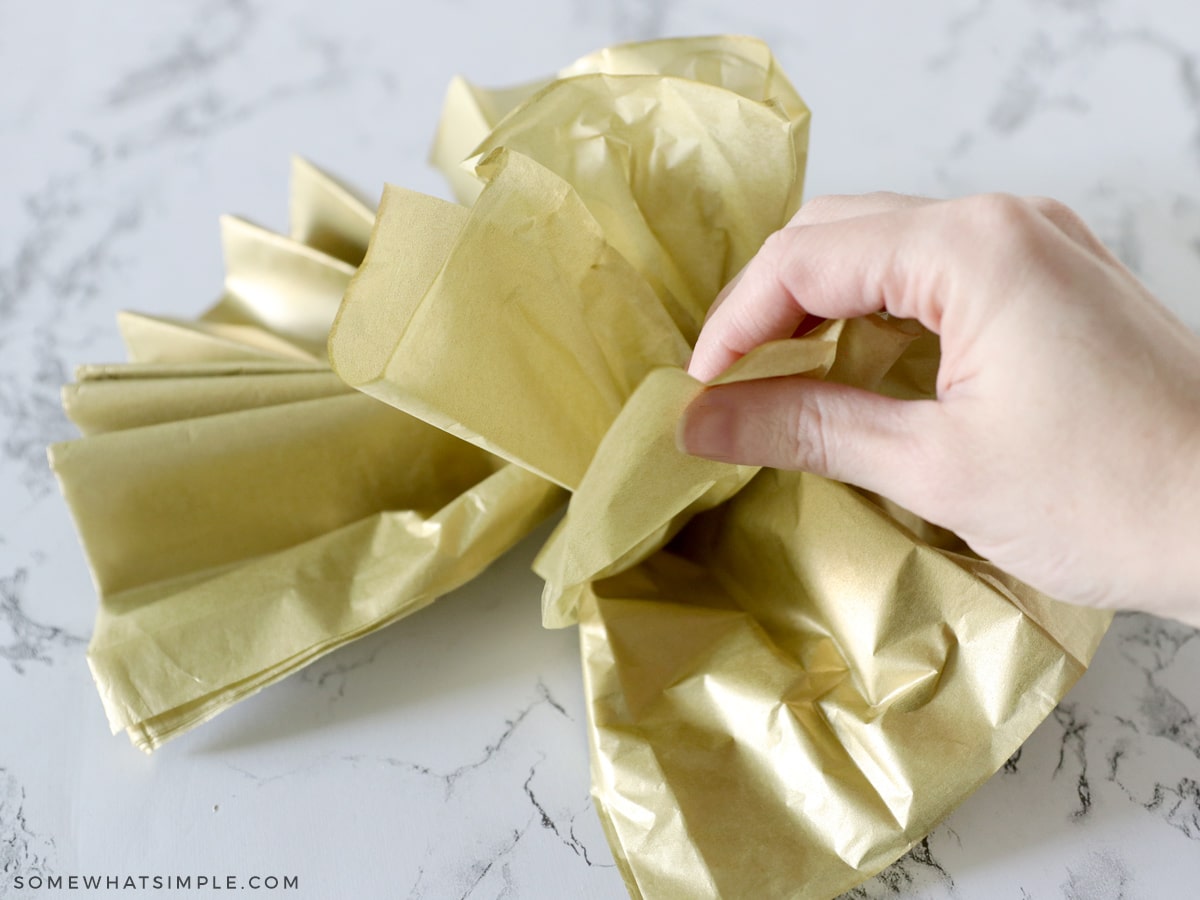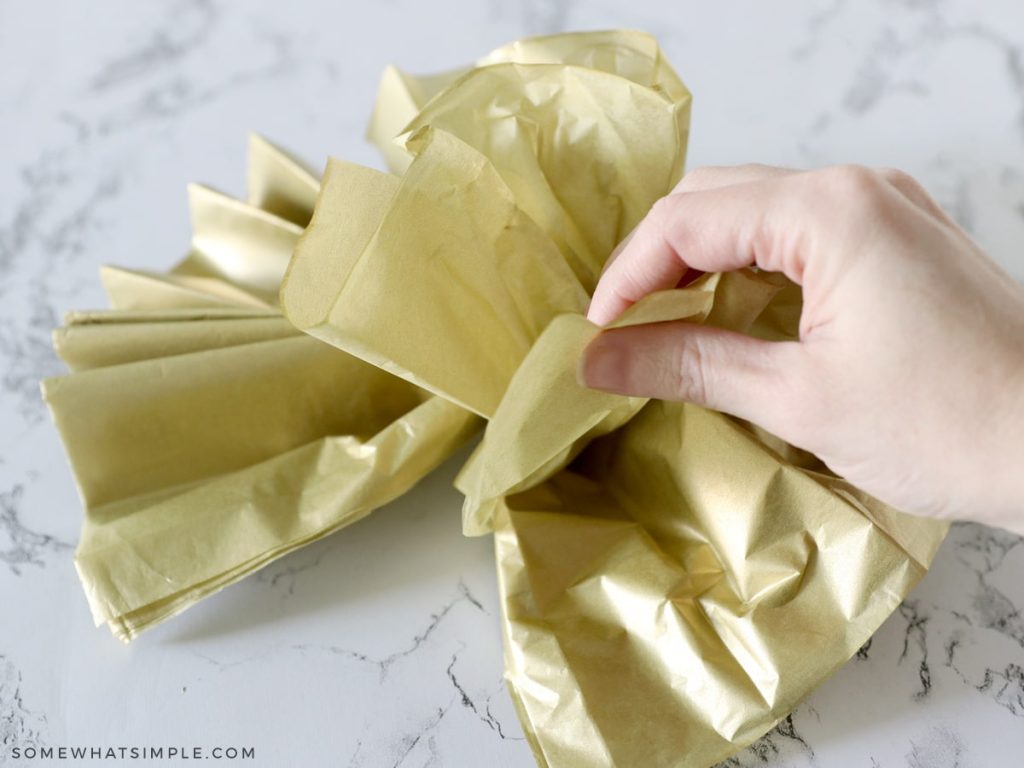 4. Separate the layers of each accordion fold by carefully pulling each one away from the center, one sheet at a time. The sheets tear very easily, so be gentle!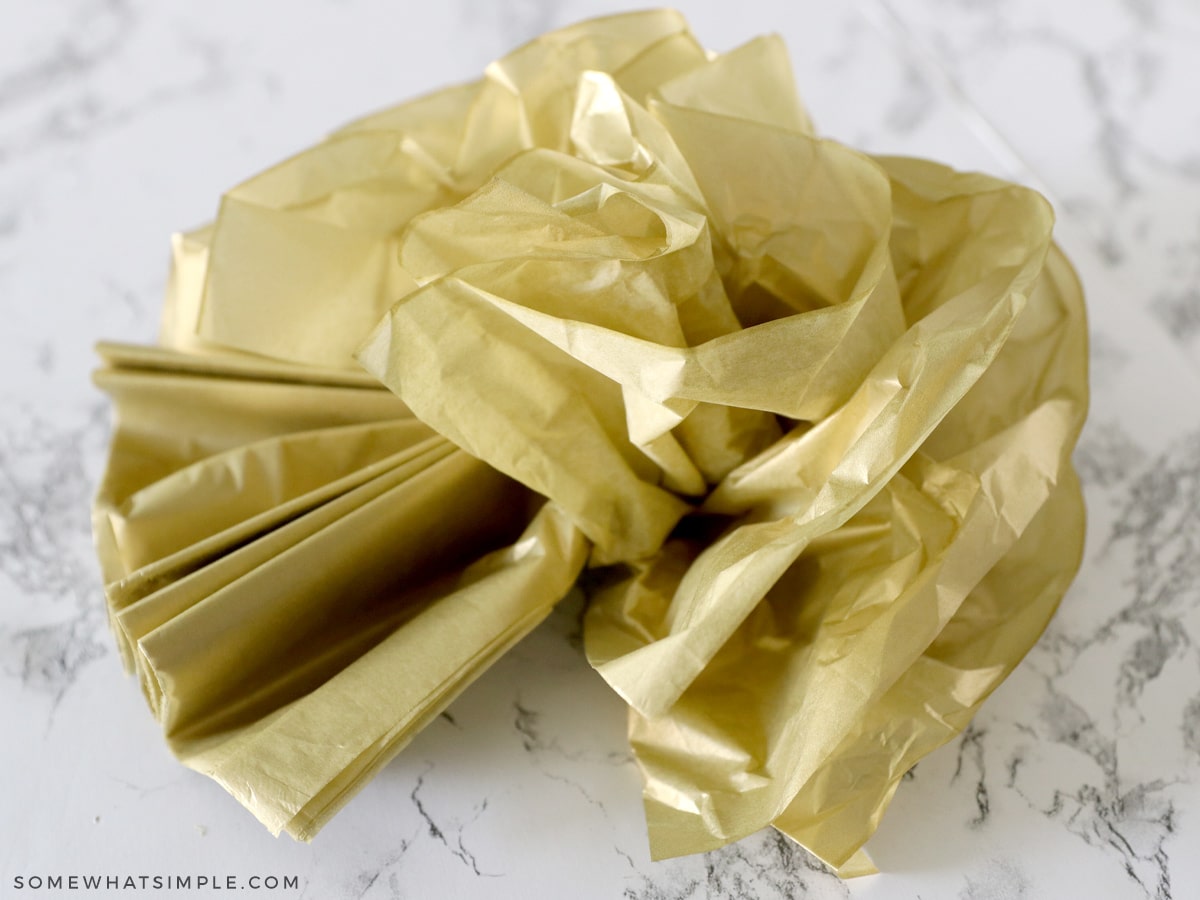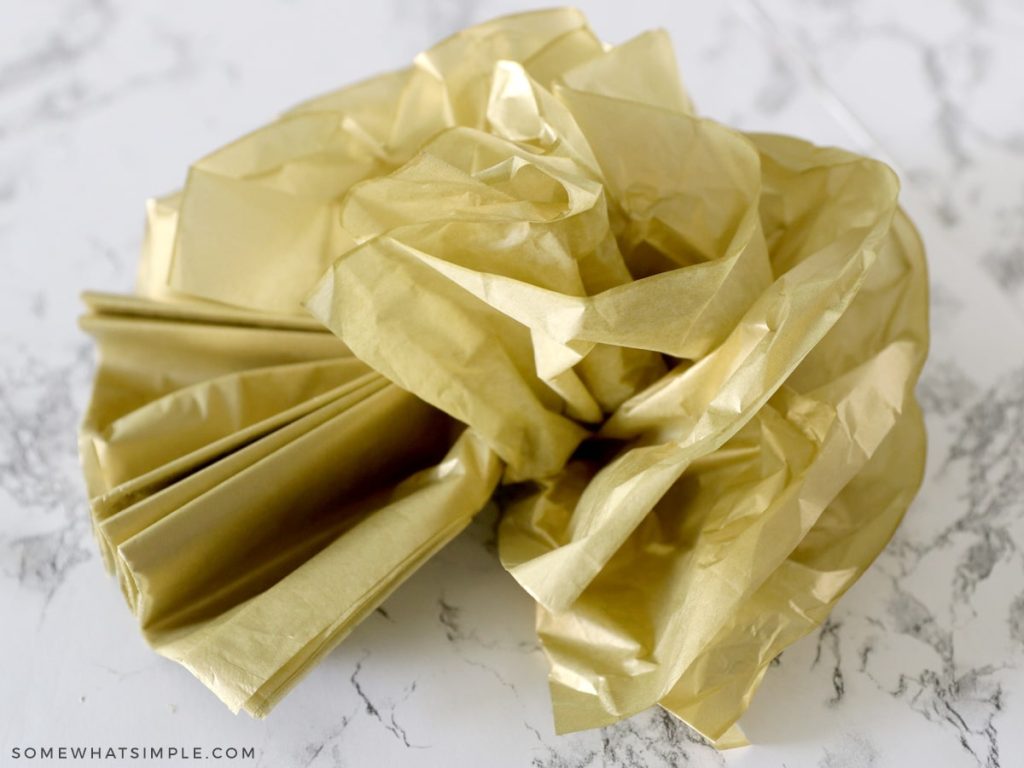 5. Continue separating until they are a nice and full sphere or ball shape.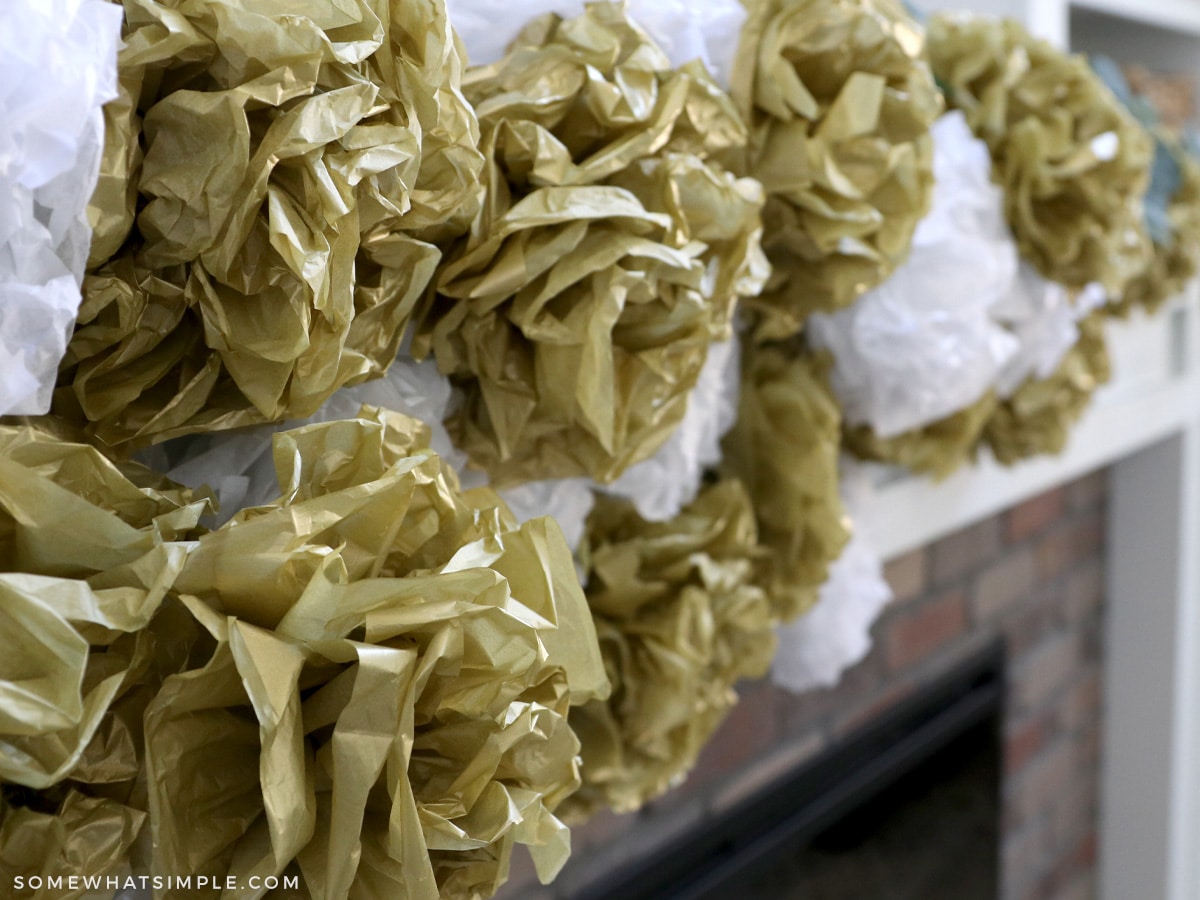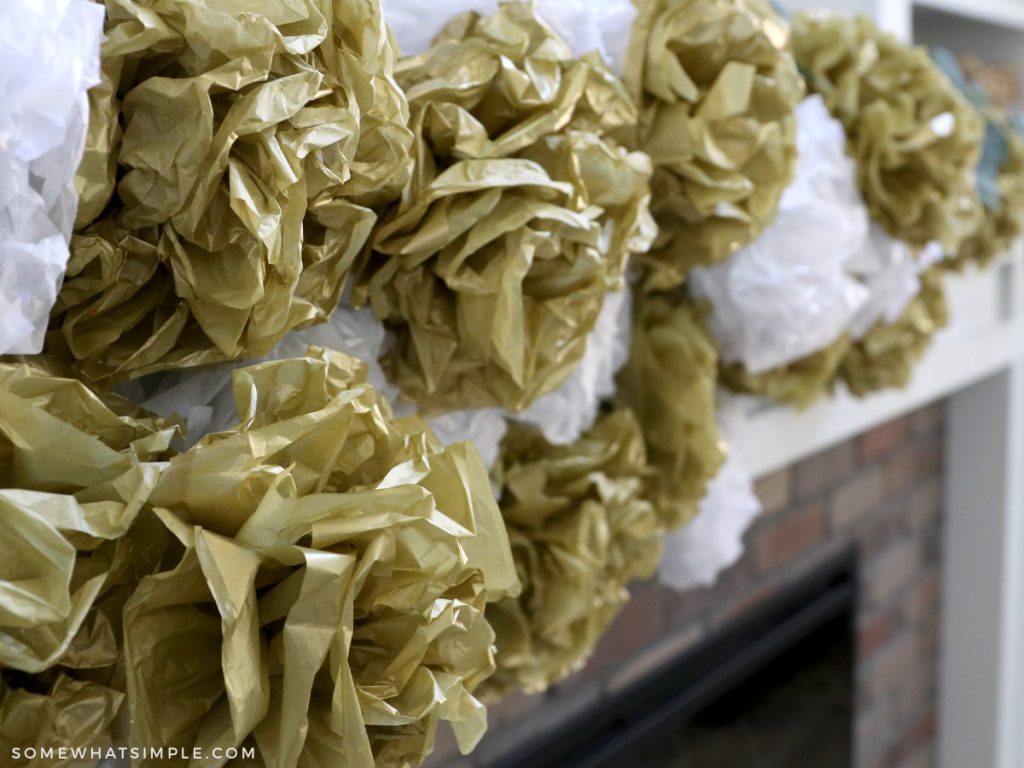 Gently fluff them up a bit so they're a nice rounded shape, and that's it!
Hang and ENJOY!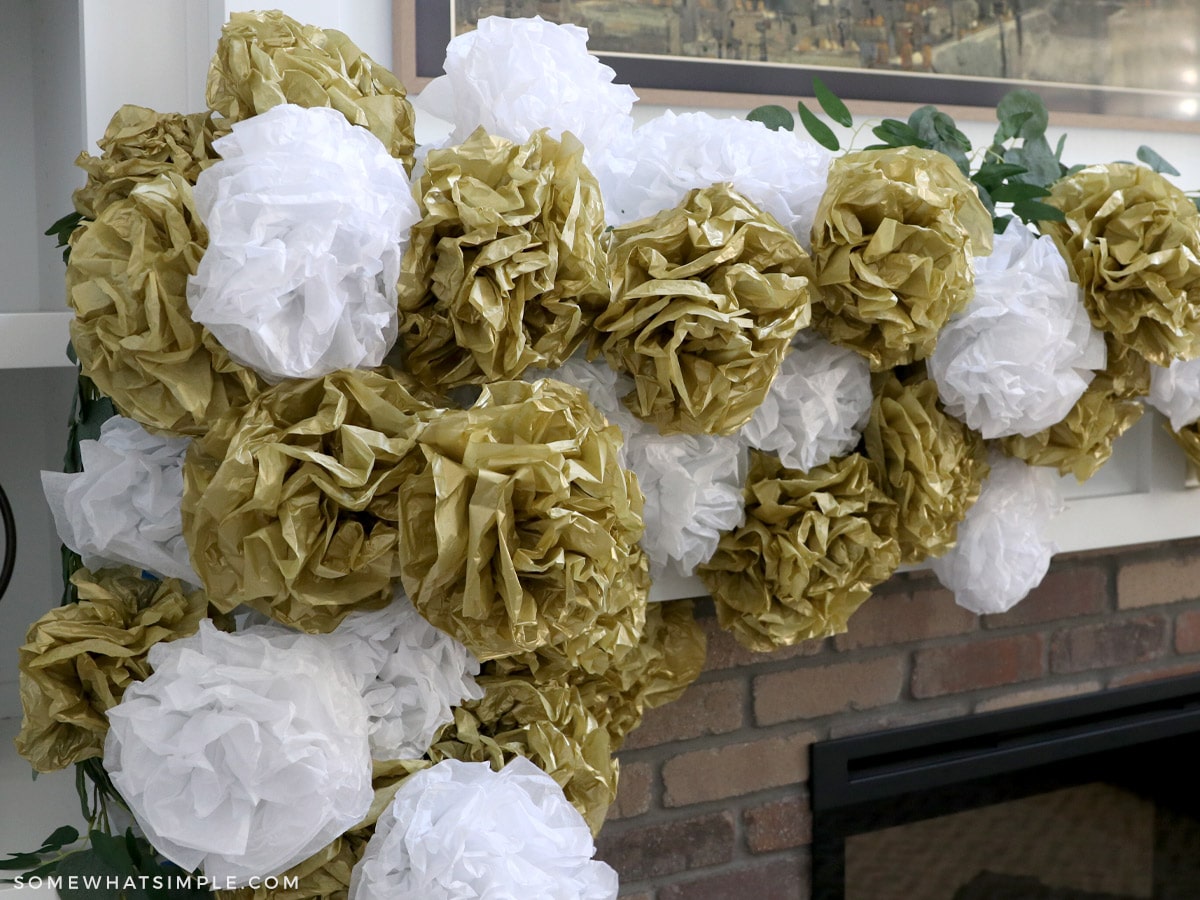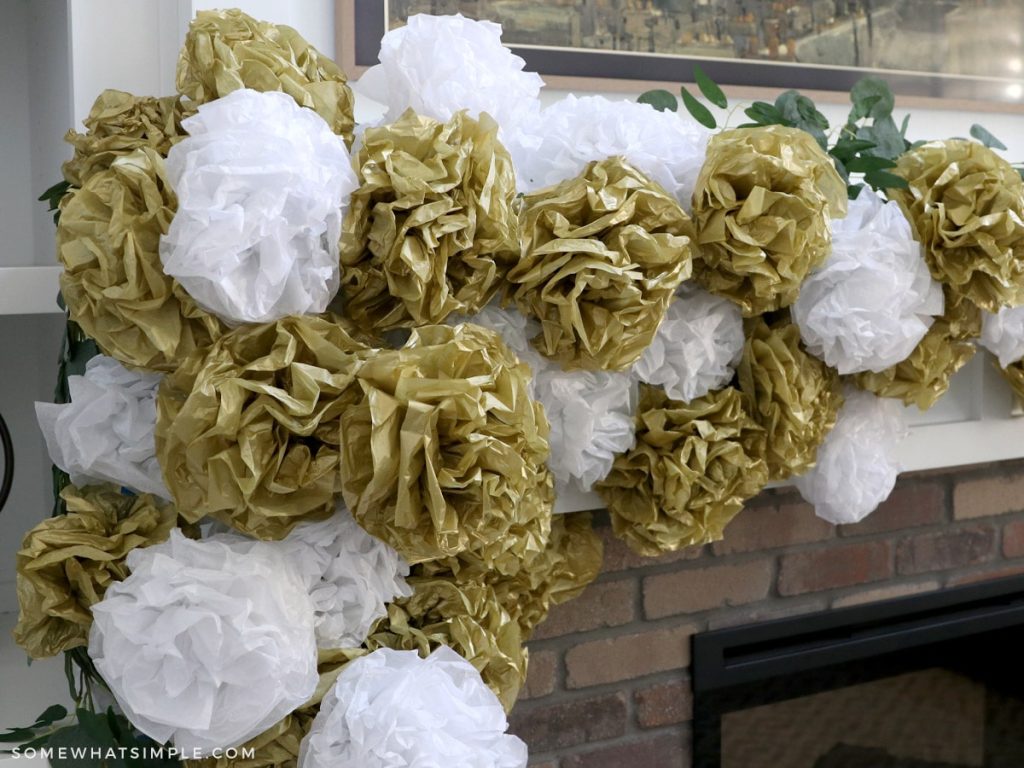 How fun (and easy!) is that??? I seriously LOVE how cute these look as a piece of decor. What little girl wouldn't LOVE to have this in her room?
Have fun creating your own!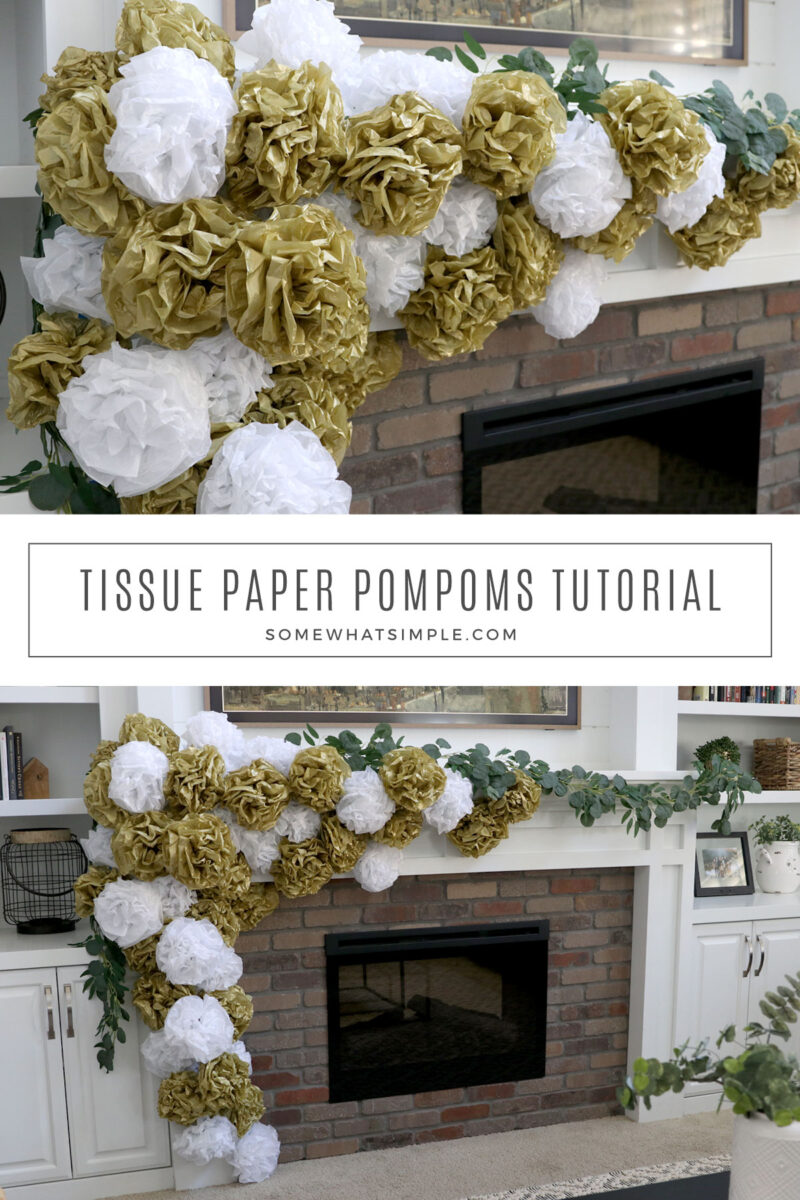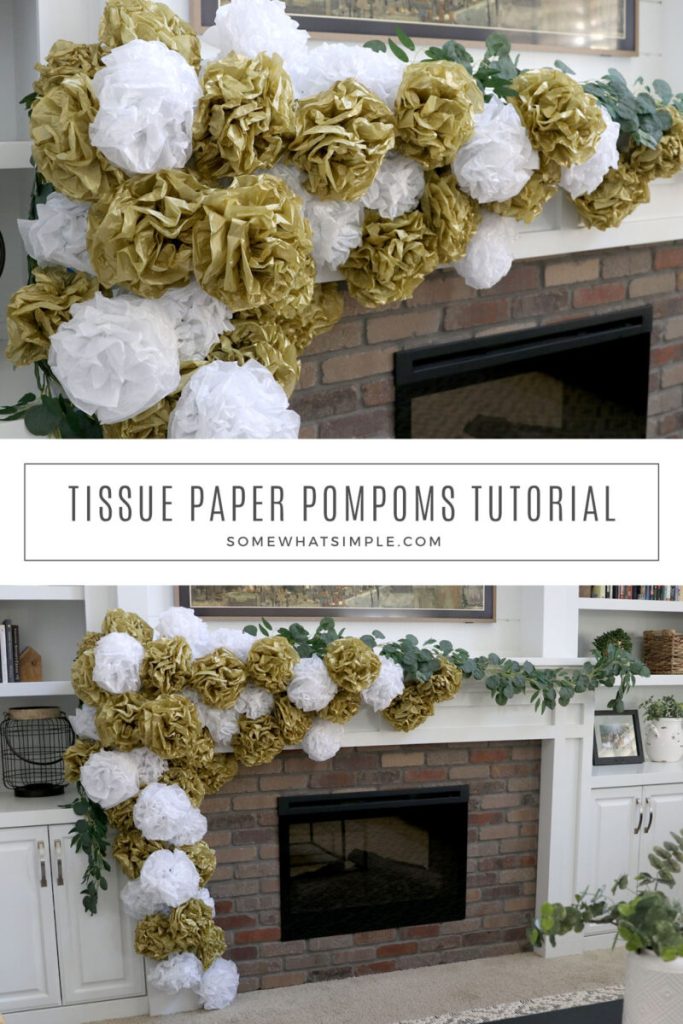 [adthrive-in-post-video-player video-id="U1bqIKx3″ upload-date="2016-10-31T18:09:46.000Z" name="Somewhat Simple – Tissue Paper Pom Poms" description="These tissue paper pom poms are such a fun, simple craft to make! Use them to decorate for your next birthday party, hang some in your daughter's room, or put smaller ones on top of a gift box as a fun little twist to yours presents!" player-type="default" override-embed="default"]