Valentines Day Countdown Box Printables
This Valentines Day Countdown is a fun way to make someone feel extra special this year! Countdown to the day of love with these fun printables!
Here are a few more Valentine's Day ideas we LOVE: Star Wars Tic Tac Valentines, Just Bee-cause I Love You Tags, and Glasses Valentines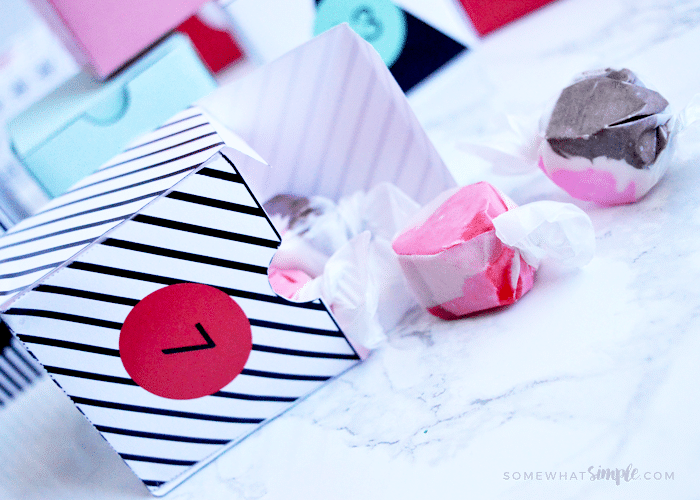 My kids LOVE counting down to holidays and occasions – Christmas, Halloween, even the days leading up to a vacation are celebrated by making paper chains around here! This Valentines Day Countdown is one of their favorites! I fill each paper box with little treats leading up to Valentine's Day – stickers, candies, coupons for later bedtimes, etc. Each day is something different and it gives my kids 14 days of fun to look forward to!
Here is how to make your own: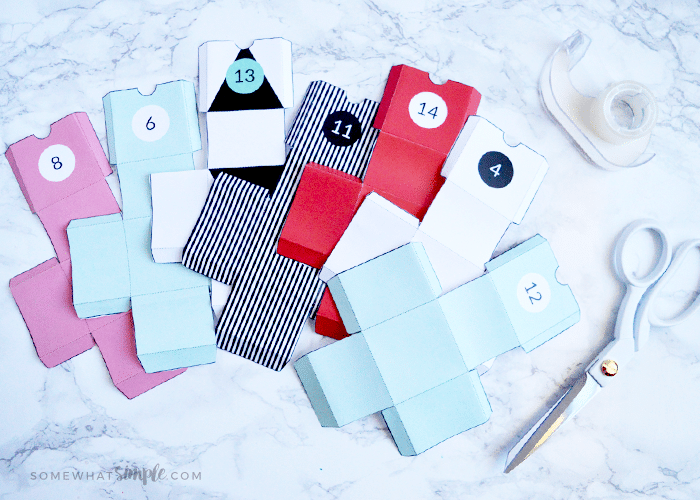 Valentine Countdown Calendar
SUPPLIES –
advent box printables (download here)
cardstock
scissors
tape or glue stick (I prefer double-sided tape.)
fun treats – candies, stickers, etc.
washi tape – optional
DIRECTIONS –
Download and print the advent boxes on cardstock. (The thicker the paper, the better!)
Cut out along the outlines, then fold along the dashed lines.
Once your box is formed, you can add glue or tape to the tabs to better secure it.
Fill each box with a fun treat, then secure them with a piece of washi tape.
Stack the boxes on top of each other and get ready to have some serious Valentine fun!!!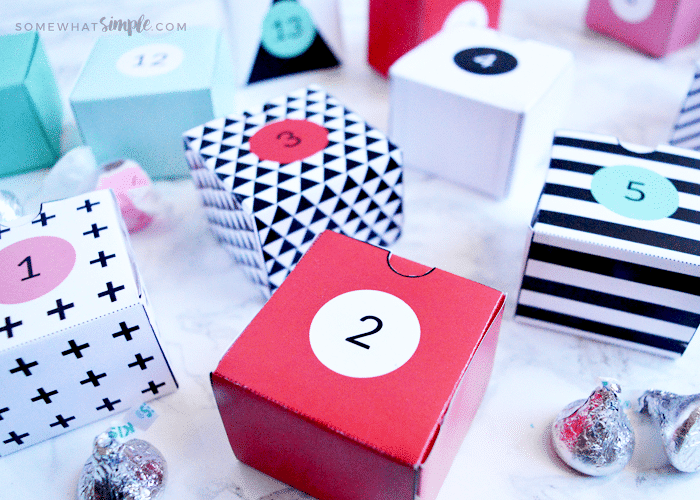 I love how much these tiny little boxes hold – WAY better than some of the smaller ideas I've seen that fit a small piece of candy. 'Cause sometimes I don't want to give candy, but the size of the advent is so limiting.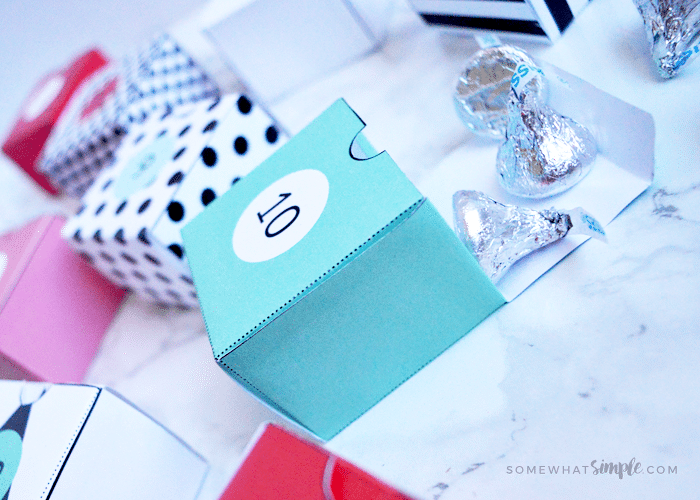 We hope you have a great Valentine's Day!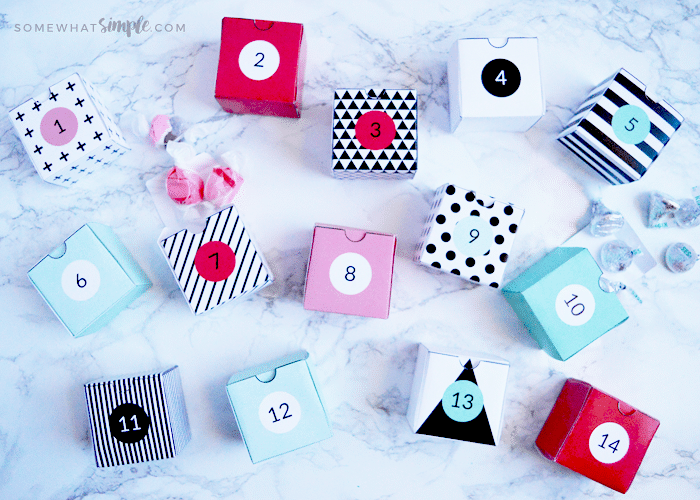 CLICK HERE TO GET THE VALENTINES DAY ADVENT BOXES!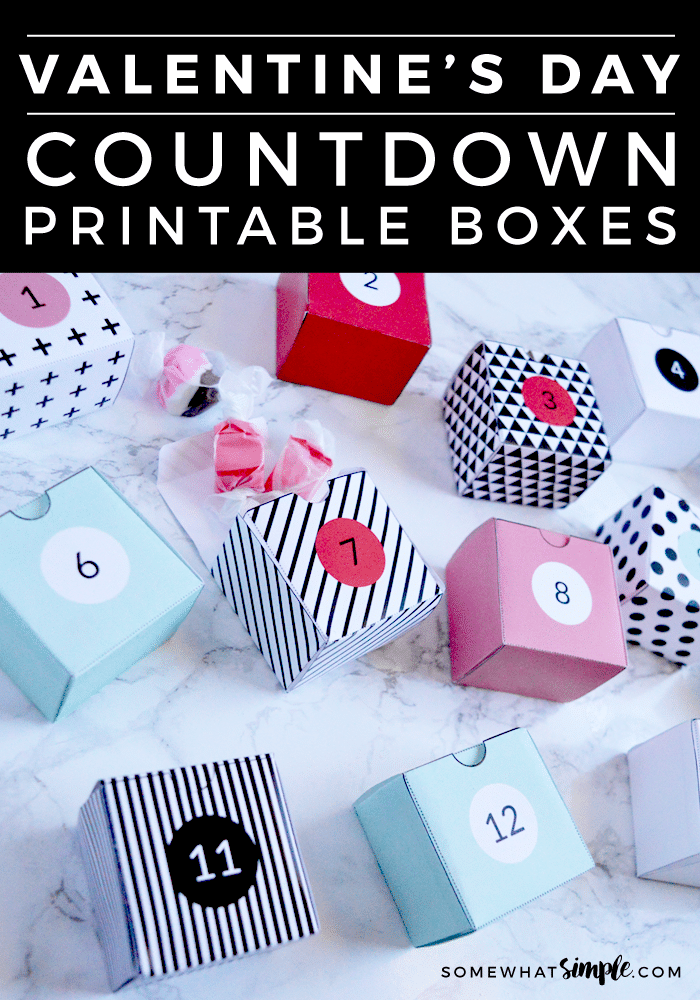 We hope your Valentine's Day is great!