Printable Baby Shower Invitations
Plan the perfect baby shower for your favorite mom-to-be! Our printable baby shower invitations will make all your guests excited to attend – good food, no games! (Told ya it's perfect!)
Every baby shower needs the perfect gift! Here are a few gift ideas we love: gift for girls, gift for boys, gift for twins, homemade baby shower gifts, and creative gift wrapping.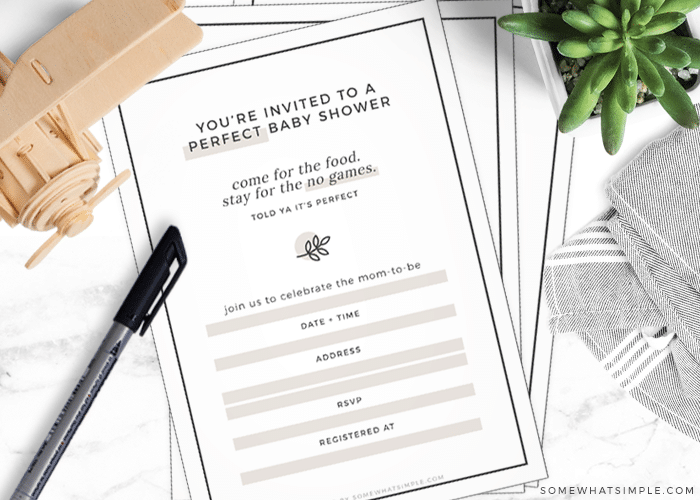 Planning the Perfect Baby Shower
While the expecting parents are working on their dream baby registry, it's time to hit the ground running with all the rest of the baby shower preparations! Decorations, food, location, entertainment… there is so much to think about and so many little details to plan! And since planning the perfect baby shower starts with the perfect invitations, let's work on those first!
We created a printable invite that is sweet, simple, and straight to the point! Because everyone loves a chance to sit around, chat, eat good food, and NOT play any shower games, #amiright? These invitations are also gender-neutral and could literally work for any shower theme!
When should I send out baby shower invitations?
Baby showers usually take place during the sixth or seventh month of pregnancy. (After the morning sickness, but before the mom-to-be is too big and uncomfortable!) Shower invites should be sent out 3-4 weeks before your shower.
Printable Baby Shower Invitations
To download our FREE printable baby shower invitations, enter your name and email in the form below. A new window will load with a copy of the PDF, so you'll have immediate access to start printing and filling out all the information!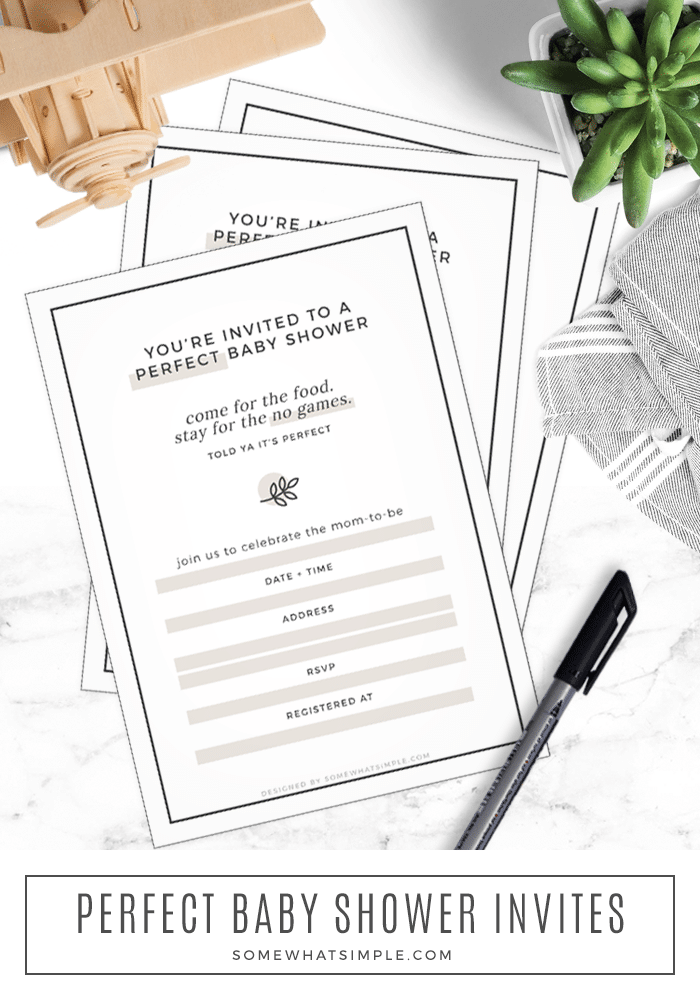 We hope your baby shower is perfect! Have fun, and good luck planning!