These terra cotta pot wrappers are the perfect gifts for plant lovers, teachers, neighbors, and friends! They are cute, thoughtful, and so simple to make!
Here are a few more pot wrappers we think you'll love – Back to School, Ask In Faith, Patriotic, and Christmas.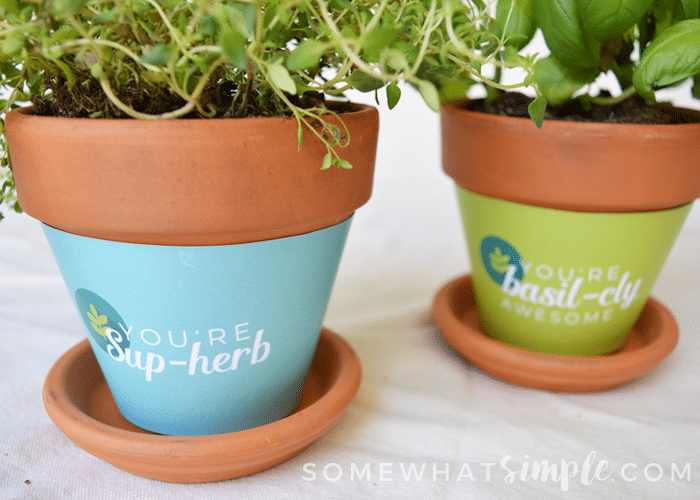 Where are my plant lovers at? We took a couple of plant puns and made printable pot wrappers that look darling and are sure to make gift-giving a little easier! (You can also make a couple for yourself to remind you of how great you are. We won't judge.)
And why haven't plant pot wrappers existed until now? They're the perfect way to dress up boring pots without the mess or hassle of pulling out the paints and craft supplies!
Here's how to make them –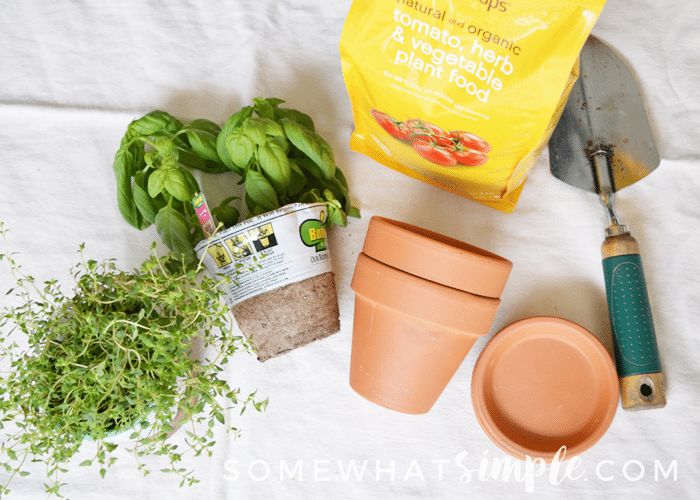 Terra Cotta Gifts for Plant Lovers
To create these darling little pots of cuteness, you will need –
PLANTS/ HERBS – If you're like me and have a tendency to send your plants to heaven before their time, skip the seeds and use already established plants.
4″ TERRA COTTA POTS + SAUCERS – These plant wrappers are specifically designed for terra cotta, and may not fit other types of pot.
SCISSORS
TAPE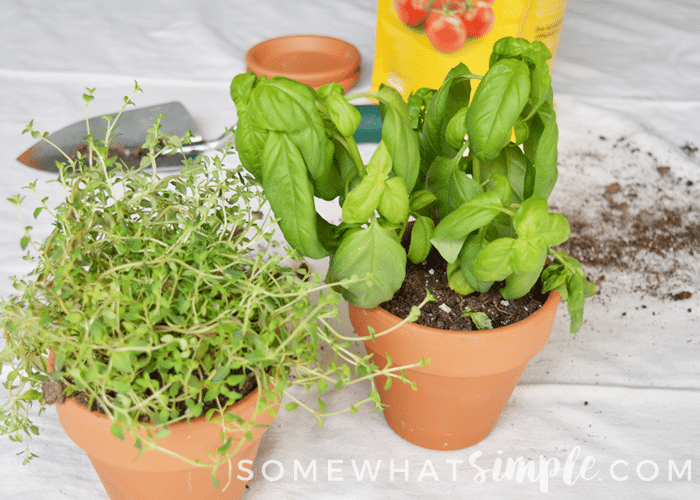 DIRECTIONS:
Gently place your plants in terra cotta pots. Do not add any stones or rocks to the bottom – this can actually create more problems. You want your herbs to be able to drain properly, and these terra cotta pots are perfect.
2. Print off your pot wrappers, cut them out, and grab some tape.
3. Place the wrapper on the pot and tape it together in the back. (FYI – One of my pot's wrappers fit perfectly, but the other wrapper had to be trimmed down a little. Apparently all terra cotta pots aren't created equally. #WhoKnew)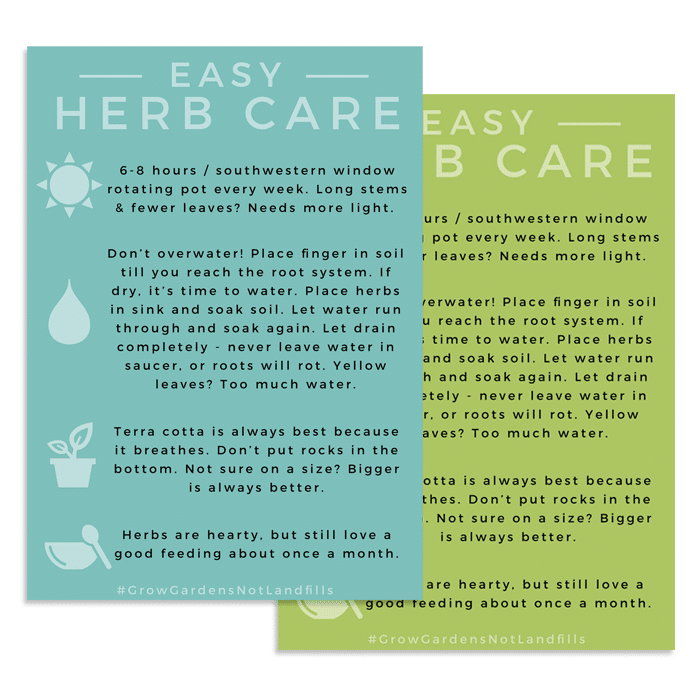 Afraid the receiver of these darling little herbs might grant them an untimely end? We're even including an Easy Herb Care sheet to print off and include with your gift. (Or for you to put on your fridge for a handy reference.)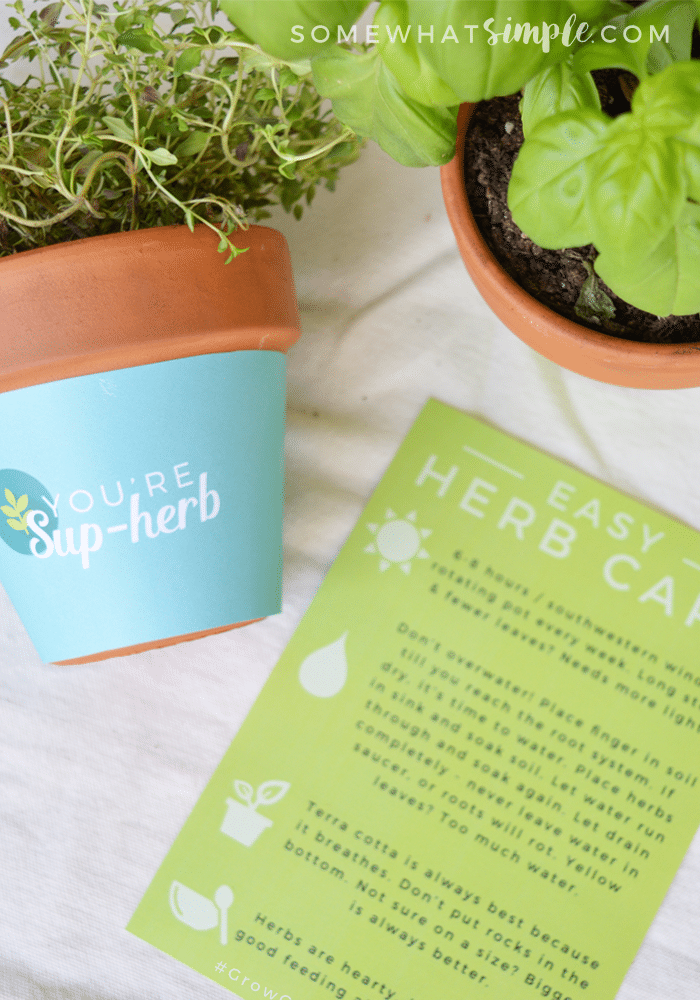 I love how these turned out!
Now it's your turn. Buy some herbs and pots, download our exclusive printables, and get into the gift-giving spirit!
Printable Plant Wrappers + Care Sheet
Enter your name and email in the form below for immediate access to our printable –
*Disclaimer: these Terra Cotta Plant Wrappers are for personal use ONLY, and are not to be sold in any way, digitally or physically. These and all of our printables are NOT to be altered or changed. Do not use or copy any part (shape, outline, style, art) to claim as your own. Thank you for understanding!