Homemade Gift for Grandma
We love the simplicity of this sentimental homemade gift for Grandma, and we're positive she's going to love it, too!
Here are a few more crafts your kids can make for Grandma and Grandpa – watercolor craft, cupcake handprint craft, and send a hug card craft.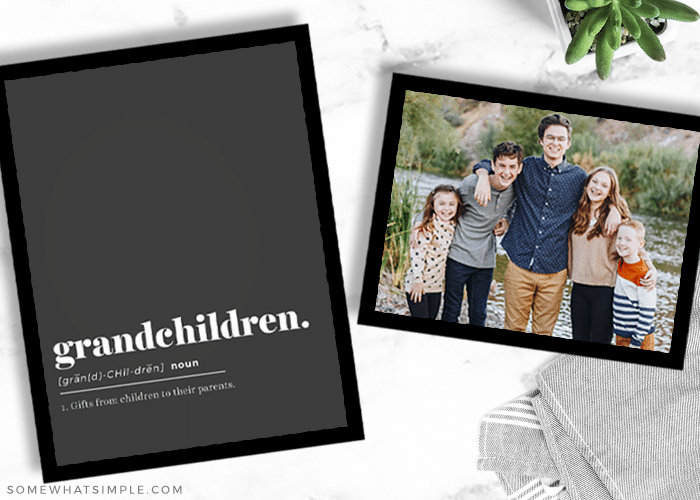 Homemade Gift Idea for Grandma
Years ago my mom said something to me that made me laugh, and it made me so grateful for her! She said, "If I knew grandkids were so much fun, I would've had them first!"
What is it about the relationship of a grandma with her grandkids that is so sweet and special? My mom adores my kids, and that feeling is totally mutual! An afternoon spent with Grandma is like a special treat, and I just love their special bond!
If you're looking for a little something to give to Grandma for Mother's Day, Christmas, her birthday, or just because you're thinking of her, print out this quote (download below) frame it, and pair it with a photo of your kids. This homemade gift idea doesn't get any easier to create, and we're sure she'll absolutely love it! (What grandma doesn't want more pictures of her grandkids!?)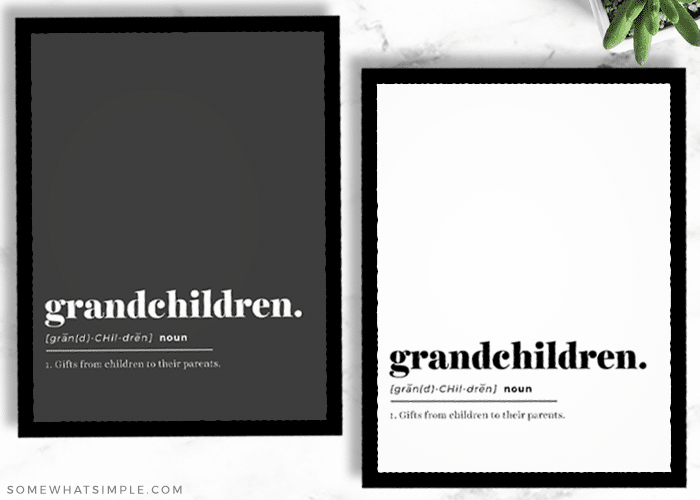 Printable Quote for Grandma
To download this FREE printable, enter your name and email address in the form below. A new window will pop open with the PDF, so you'll have immediate access to save it and print it from home!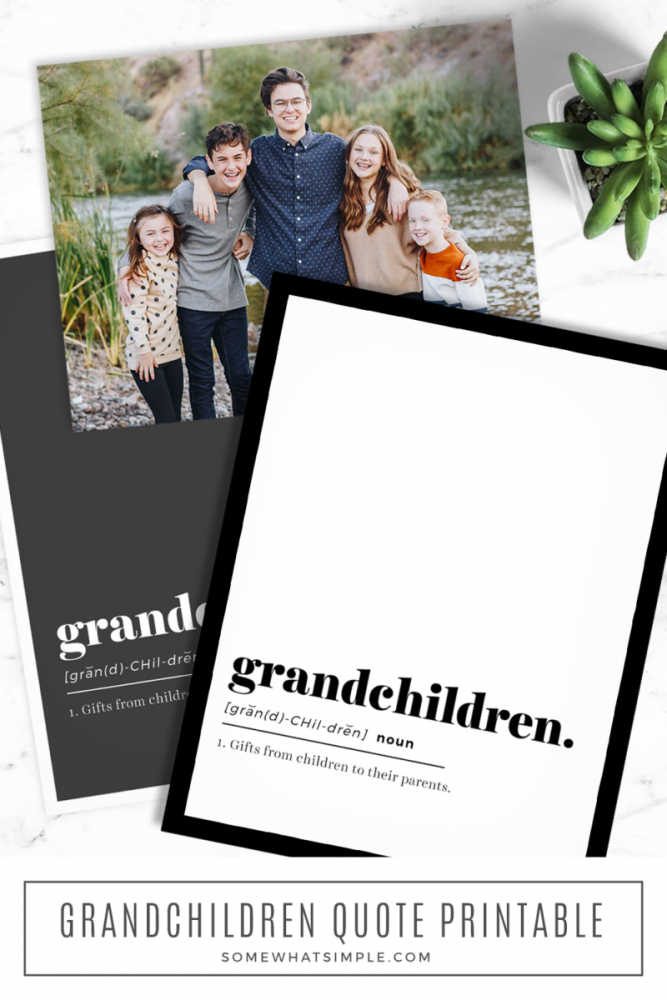 This post originally published in 2013, but was updated with a fresh new printable in 2017 and again in 2020.