The start of a new school year can be exciting and scary all at the same time! Make going back a little easier with this darling Back to School Party + free printable invitation!
Here are a few more back to school ideas we think you'll LOVE – Back To School Banner, Back To School Teacher Gift, and Portable Homework Caddy.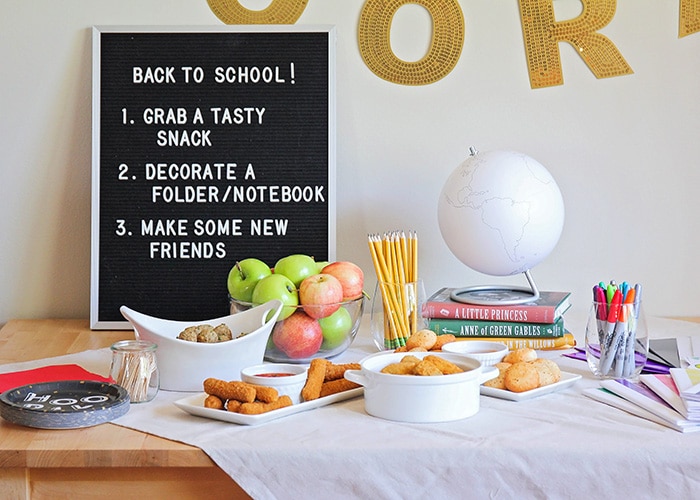 When my daughter started kindergarten, she came home during the second week of school with an invitation for a Back to School Meet & Greet. Invitations were given to every student in the class and specified that all parents were welcome to come.
My daughter and I went together and it turned out to be one of the best ways to start the new school year! There were about 10-15 students who came and they had a blast playing in the backyard together and eating snow cones. I think each child left the party that day with several new friends, which really helped calm any "new school year jitters" for these little kindergartners. It was also a great way for the parents to get acquainted with each other.
How to Host a fun Back to School Party
Throwing a great back to school party doesn't have to be complicated, difficult, or expensive. For an awesome party, you really only need three things – food, friends, and fun! Here are a few ideas that will keep your party details very simple, while still allowing the kids to have the best time ever!

Back to School Party Decorations –
Keep decor simple by gathering up a few things from around the house. Nothing says back to school like a globe and a bouquet of freshly sharpened pencils!
Make a cute sign on a letter board to welcome everyone and let them know the plan for the party. Using a letter board makes it easy to write out whatever message you want, and it always looks so fun!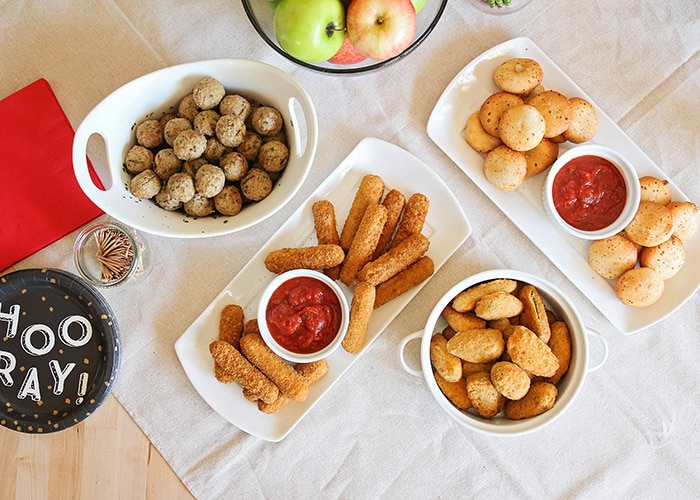 Back to School Party Food –
Put together an ice cream bar
Make snowcones
Set out some favorite freezer snacks that are easy to heat and serve – Mozzarella Sticks, breadsticks, meatballs, etc.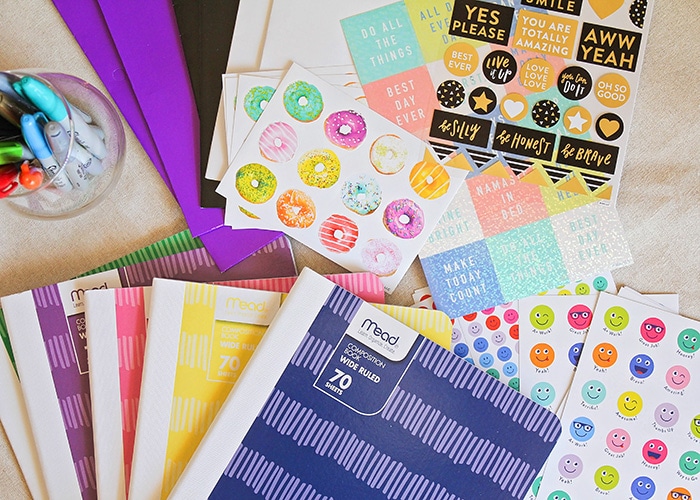 Back to School Party Activities –
Let the kids play in the backyard
Do some water games – Slip N' Slide, water balloons, water gun war, running in the sprinklers, etc.
Let the kids decorate their own folders or notebooks. Layout a variety of stickers and markers, and let them go nuts!

Back to School Party Invitations –
Feel free to use our Back to School Meet & Greet invitation for your next Back to School Party! The file comes with 4 invites to a page and each invite measures approx. 3.5 x 5 inches.
Fill them out, and add any extra info at the bottom. (I put that we would have snow cones and some water games)
You can place these in envelopes if you want (not necessary), and then hand them out to the kids in your child's class!
To download these invitations for free, simply enter your name and email address in the form below. A new page will load with the file so you can download and print as many as you need!
I love that this little get together is so low-key, but definitely helps the kids get over their school starting jitters!
Our back to school party did a lot to help my kids feel more excited about starting school and really helped them get to know the other kids in our neighborhood better. I would definitely count it as a success!
Good luck with your party, and have a great school year, everyone!