Leaf Craft for Kids – Animal Heandbands
Animal headbands are a fun leaf craft for kids that are simple to make and they look adorable! Gather some leaves and create your own little critters with our free printable designs!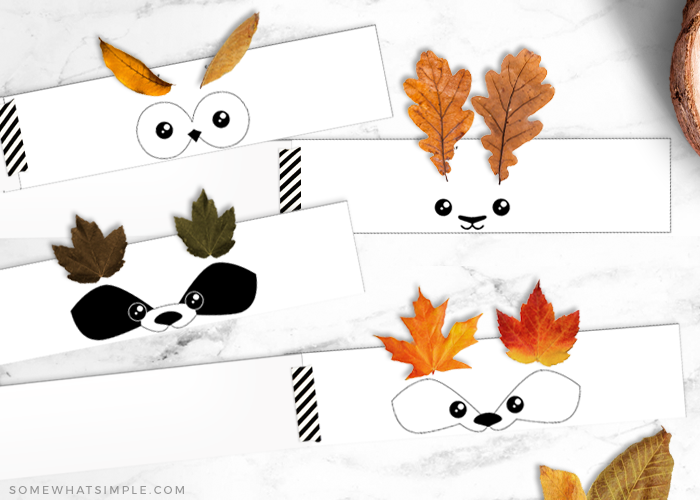 I think fall crafts are my favorite! I absolutely love this time of year, and when the colors change and the cooler temperatures start rolling in, it's both beautiful, fun, and kind of inspiring! These animal headbands are a fun way to use the fallen leaves you collected on a nature walk. Simply print out our headband template and stick 2 coordinating leaves in place to be their "ears". It doesn't get any easier (or more adorable!) than that!
Let's grab a few supplies and get crafting!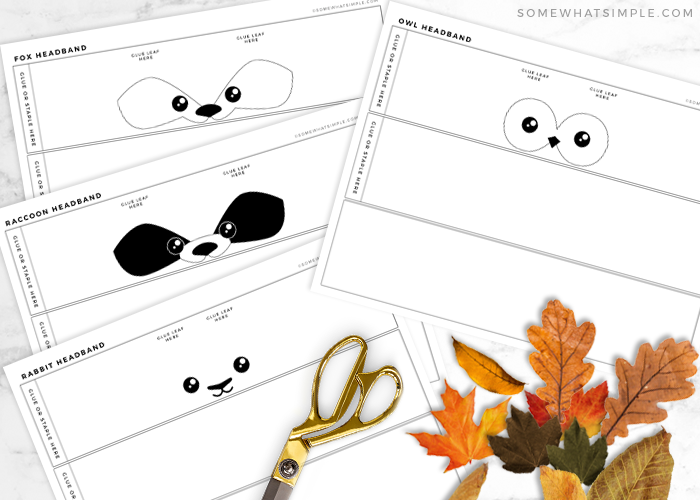 Simple Leaf Craft Headbands
MATERIALS:
headband template (download below)
scissors
tape / stapler / glue
leaves
DIRECTIONS:
Download, print and cut out the animal headband template.
Stick two leaves above the animal's eyes and secure each with tape, glue or a stapler.
Tape the animal headband and extension strip of paper together to make the headband wide enough to fit around your child's head. Add tape, glue, or a staple to the other side to secure.
…and that's it!
Ready to download your animal headbands?
There are just so many fun possibilities with this craft! What will you do with your fallen leaves?