With just a few basic supplies and in less than 20 minutes, you can create a gorgeous monogram wreath for your front door that's simple, classic, and so easy to make!
Here are a few more wreaths we think you'll like – Ruffle Wreath, Gumdrop Wreath, Paper Heart Wreath and Fingerprint Wreath.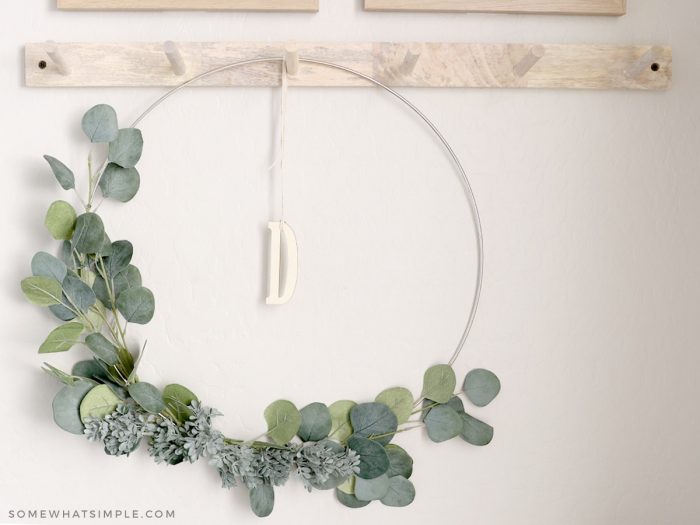 Swapping out a wreath on your front door is one of the easiest ways to update your decor. This monogram wreath is one that can stay on your door every season of the year! And it's not only super simple to create, but it is also easy on the wallet! Here's how to make it –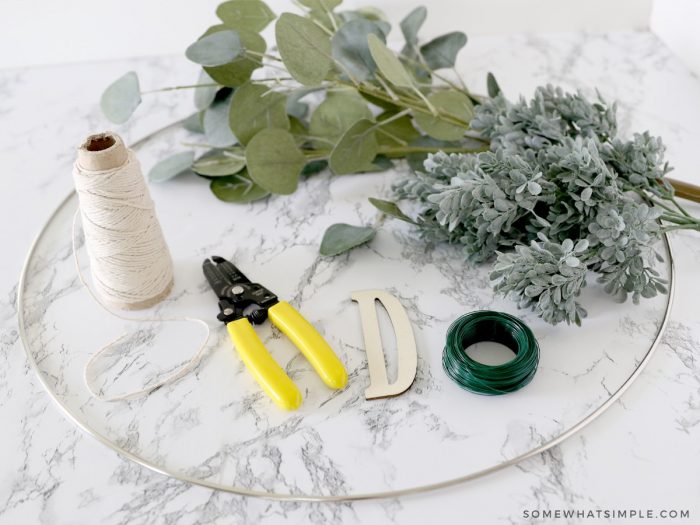 How to Make a Monogram Wreath
MATERIALS NEEDED:
* I got all of the supplies I needed for this project at Hobby Lobby.
hoop – I found this steel hoop in the macrame section.
floral wire
wire cutters
greenery
monogram wood cut out – available at most craft stores
ribbon or twine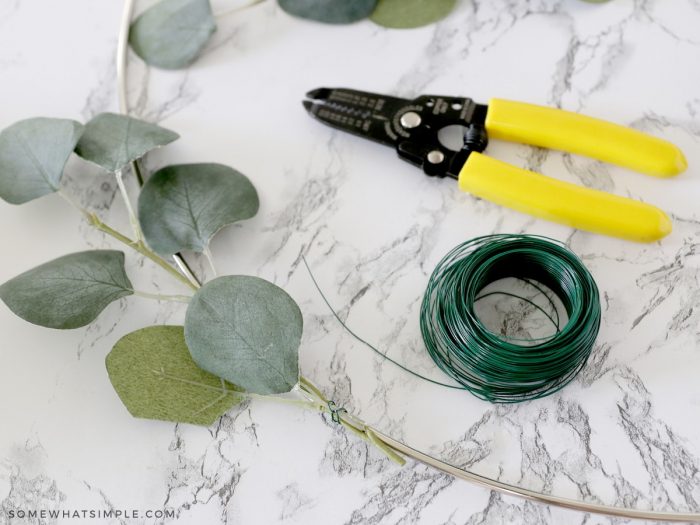 DIRECTIONS:
Place your first piece of greenery on your wreath form, securing with small pieces of wire in several places.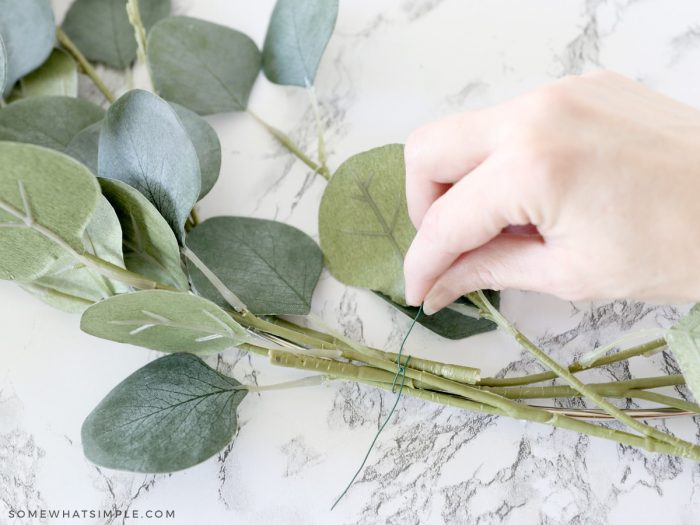 Stack and layer more greenery, securing with the wire until your wreath is as full as you'd like it.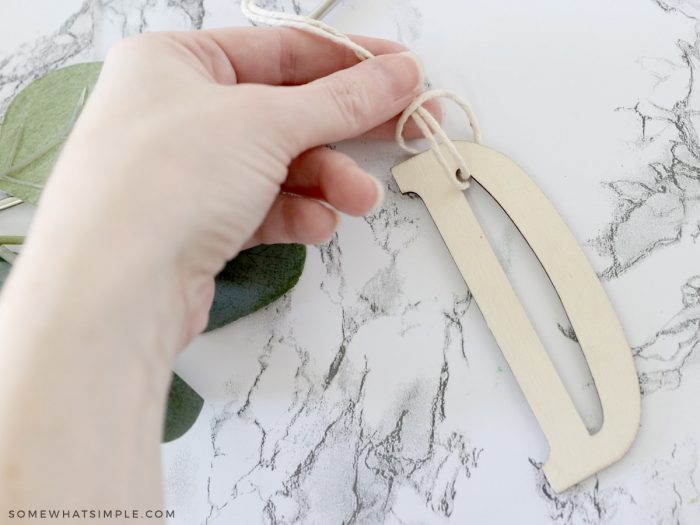 Loop some ribbon or twine through your wood letter so it can hang from the wreath, then tie the twine at the top of your wreath form.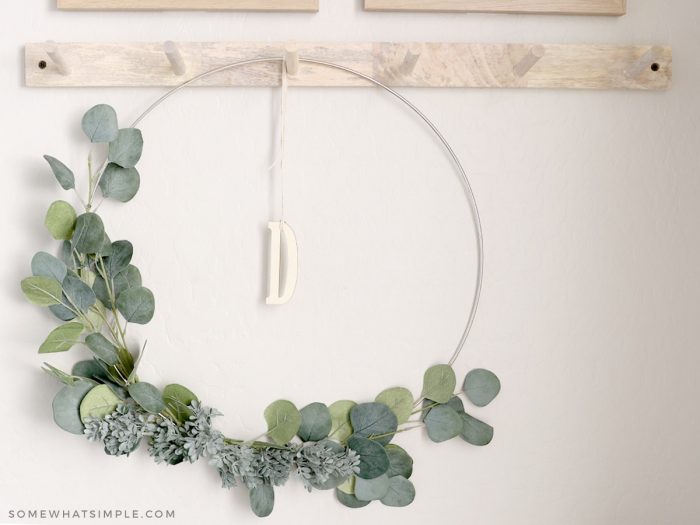 I like to wrap the twine around the wreath hook a couple of times so it doesn't slide down the sides. I did the same thing in the image above on my pegged rack.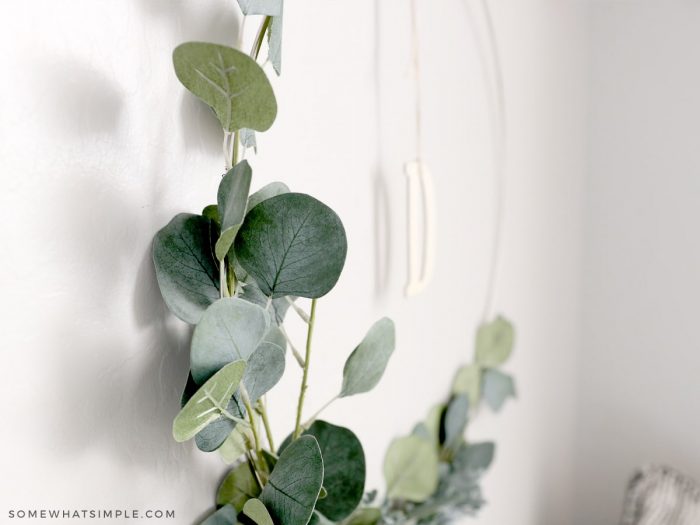 … and that's it!
So easy, you can have this project hanging on your front door in under 30 minutes! Have fun!