Learn how to make Love Letter Sharpie Easter eggs with this super simple tutorial!
Here are a few more Easter ideas you might enjoy – Easter Date Night, Easter Egg Decorating Ideas, and Easy Easter Centerpiece.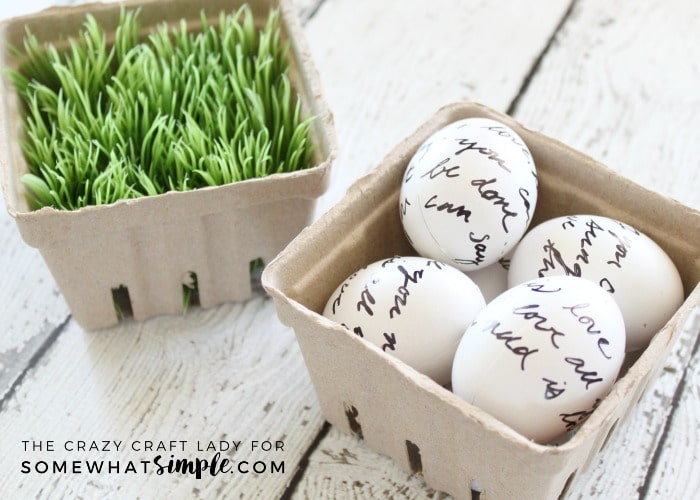 I love Easter crafting for one simple reason: Easter Eggs. Just take one quick spin around Pinterest, and you will quickly discover that there are TONS of ways to decorate eggs. Easter eggs are such a fun blank canvas. It seems that decorating ideas are only limited by your imagination.
I absolutely adore these Love Letter Sharpie Easter Eggs because they are so simple to make. Seriously. You only need eggs and a Sharpie marker to make this happen! Here is the tutorial: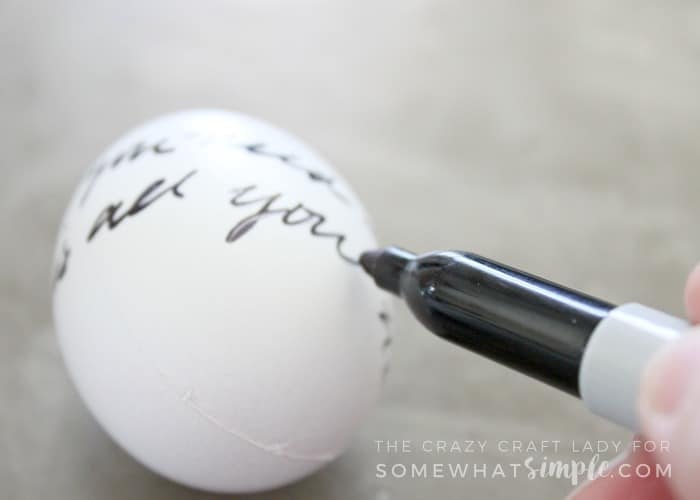 Love Letter Sharpie Easter Eggs
SUPPLIES –
eggs – you can use either plastic or real ones
a black Sharpie marker
paint (optional)
DIRECTIONS –
Paint your eggs, optional. I started with plastic eggs that were tan-colored like real eggs, so I spray painted them white, but pastel colors would be so pretty! Just be sure to stick with lighter colors so that your black script shows up well. Let the paint dry completely before moving on.
Bust out your Sharpie and your best handwriting skills! Find some words to write. I chose song lyrics from a favorite Beatles song. Choose any words you like – a song, poem, inspirational quote, or random words will do!
Gently write your words in your nicest handwriting. I chose to write my script at an angle around the egg. The lines just wrapped around until the egg was covered with words.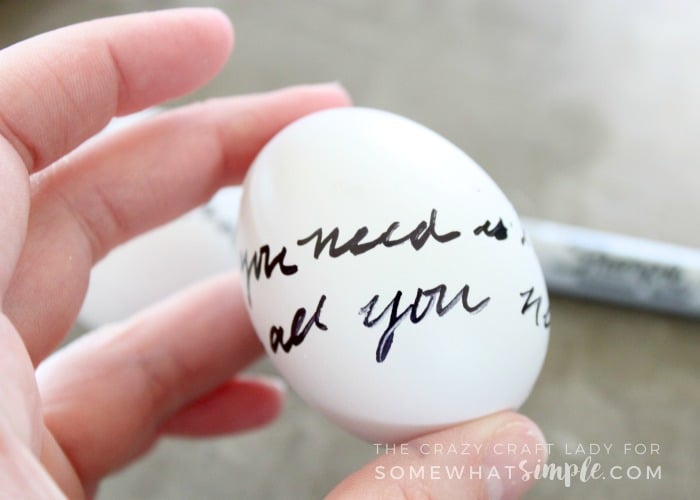 That's it! See, I told you that this was going to be a super simple craft.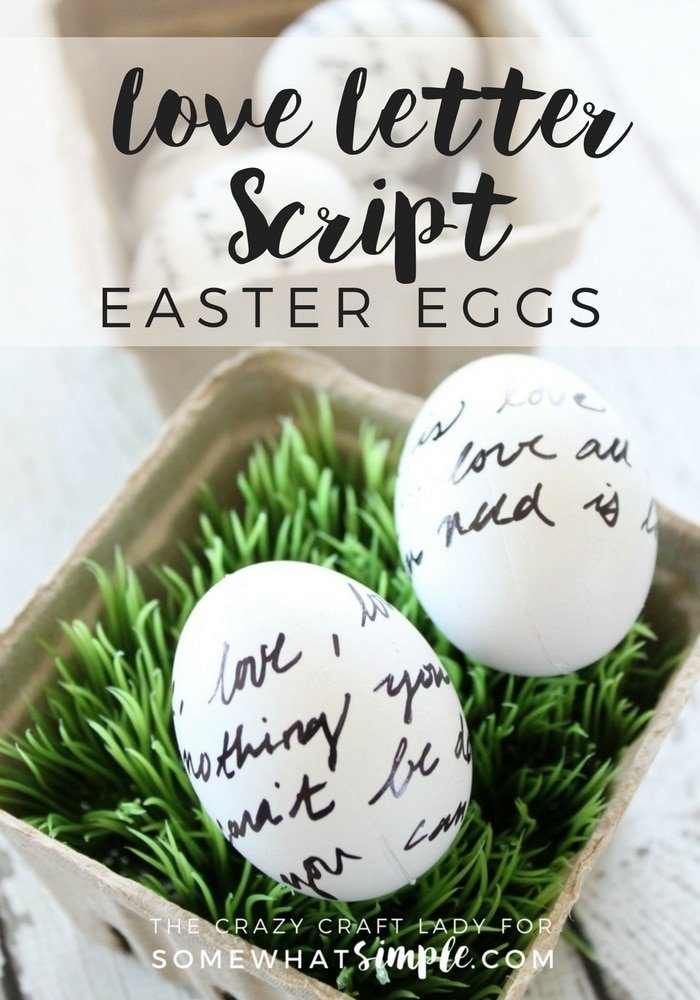 ABOUT THE AUTHOR – Aimee is the owner of the creative blog The Crazy Craft Lady. She shares DIY projects, seasonal decor and crafts, recipes, and organizing tricks to help make your home more stylish, organized, and creative, while keeping things uncomplicated and budget-friendly. Aimee was a craft contributor for SomewhatSimple.com in 2017.