Baby Shower Gift for Girls
This darling bucket of clothes + hair bows is the perfect handmade baby shower gift for girls! It's simple, thoughtful, and affordable too!
Looking for a few more baby shower ideas? Here are some fun ideas we love- Printable Baby Shower Game, DIY Burp Cloths, Our Favorite Baby Products, and Baby Shower Wrapping Ideas.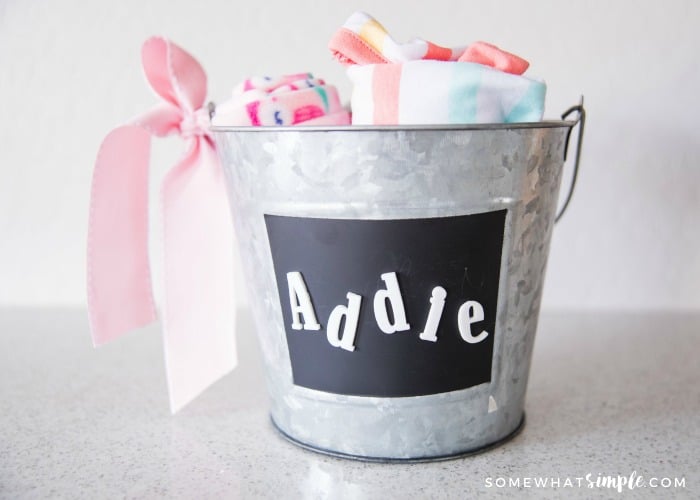 I love giving gifts that are thoughtful and even handmade, but I also want them to be useful! What is more useful for a little girl than a basket of clothes and matching hair bows?!
Not only is this gift useful and cute, but it is also extremely budget-friendly! You can customize this idea to be as simple or as elaborate as you'd like! I like to buy outfits when I see them on clearance and I just hang on to them until I need them. All of these outfits were ones I bought last week on clearance at Target and Walmart. They were priced at $1.87 or $2.49 each!!! Keep your eyes out for good deals then stock up!
Here is a video of how I put it all together. The written tutorial is below –
Handmade Baby Shower Gift for Girls
SUPPLIES –
small basket or bucket (The one I used is from Walmart. I think it was around $2.)
ribbon, for the basket
several little girl outfits
baby shower card, optional
DIRECTIONS –
Roll up each outfit and secure it with a matching headband.
Place in the basket or bucket, then tie it up with a bow!
Add a card and you're good to go!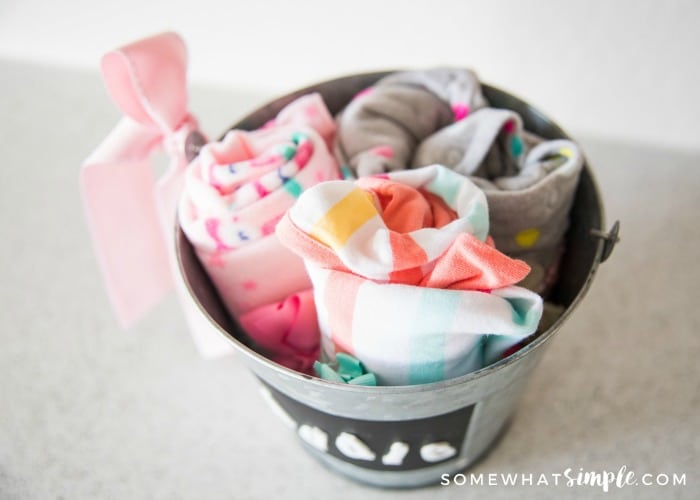 Other Fun Baby Shower Ideas
Super simple, super easy, and super CUTE! What do you think?
What's your favorite gift idea for a baby girl? Leave me a comment below and tell me all about it!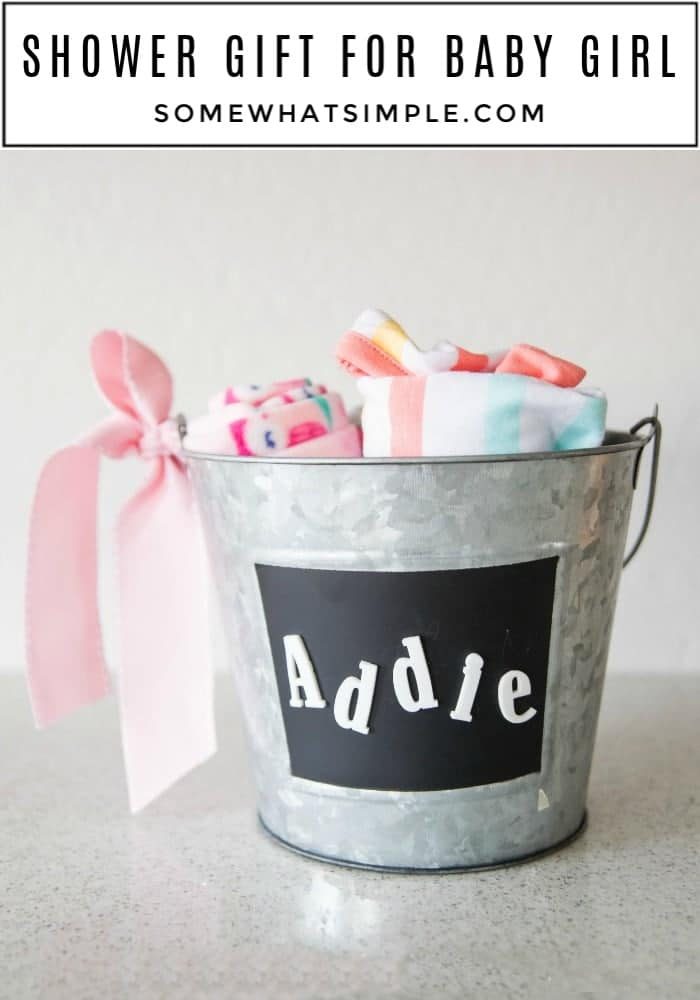 This post originally published in October 2009.