10 Favorite Homemade Gifts for Dad
10 Father's Day Printables to help you create thoughtful, memorable homemade gifts for dad this Father's Day!
Looking for even more simple Father's Day Gifts? Here are a few of our favorites – The Manly Gift, Choose Your Own Adventure, and 50 Gifts for Dad and Grandpa.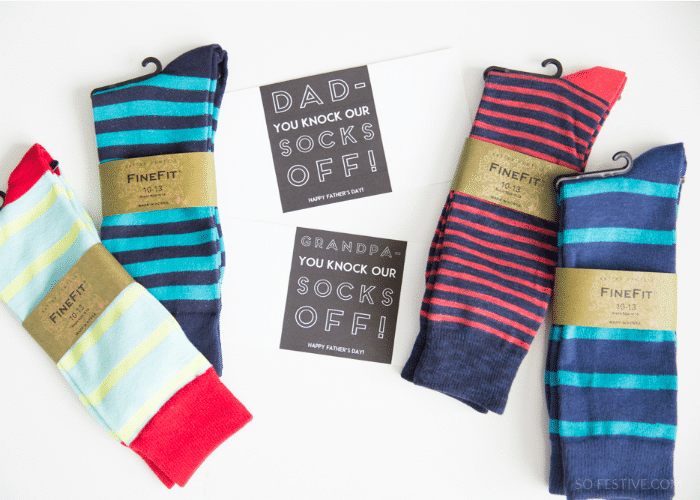 Father's Day Printables
Fathers Day is just around the corner, and that means it's time to celebrate our favorite guys! Today we have some fabulous Father's Day Printables guaranteed to make him feel SUPER special this Father's Day!
Here is a quick video we put together with some of our favorite gifts for dads. All ideas + even more Fathers Day printables are linked below. ENJOY!
10 Favorite Homemade Father's Day Gifts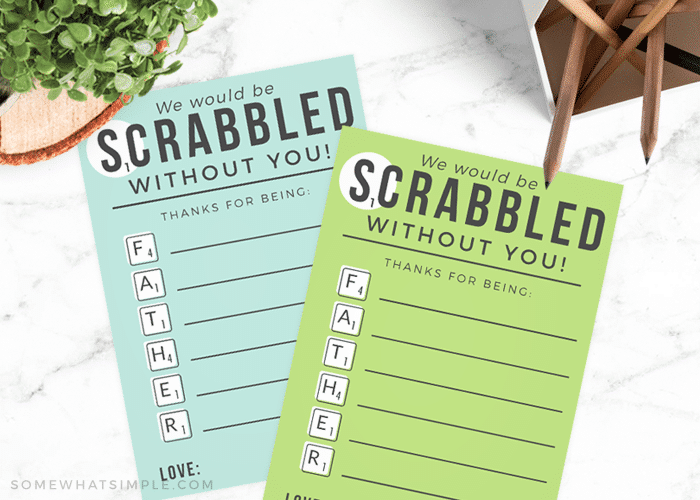 1. Scrabbled Card – We are big believers that gift-giving doesn't need to be elaborate, especially for kids. My children LOVED coming up with words to describe their dad for this card.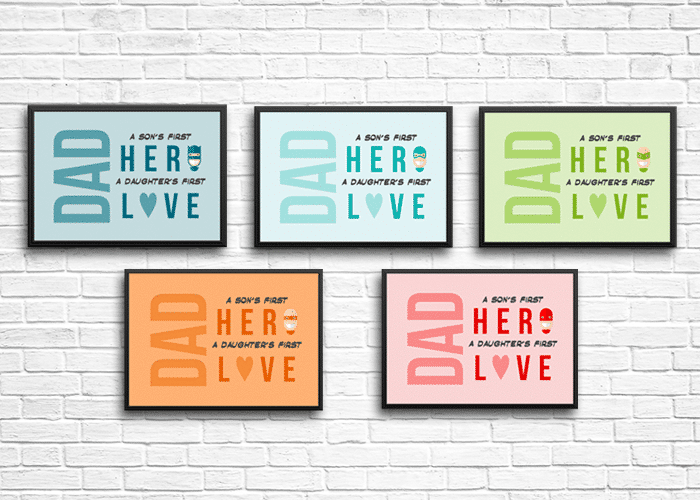 2. Fathers Day Printable Gift – Such sweet sentiment, we absolutely LOVE this quote! With our free printable, it couldn't be any easier to put together. (You're welcome!)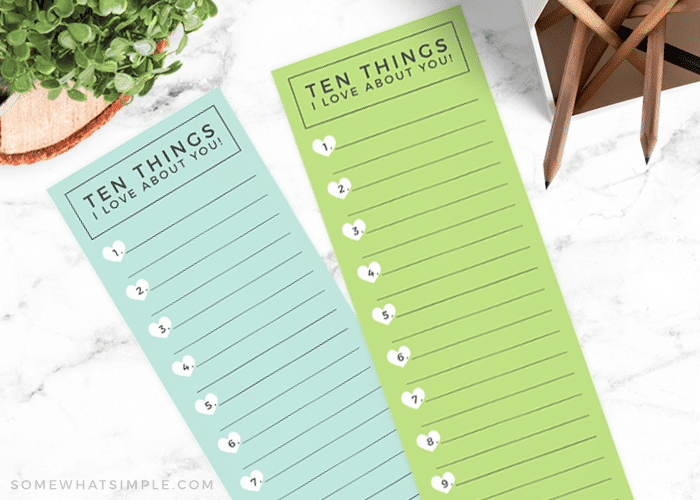 3. 10 Reasons Why I Love My Dad – Dad might seem tough on the outside, but he's kinda mushy on the inside. ? Which makes him LOVE sentimental things like these printable fathers day cards!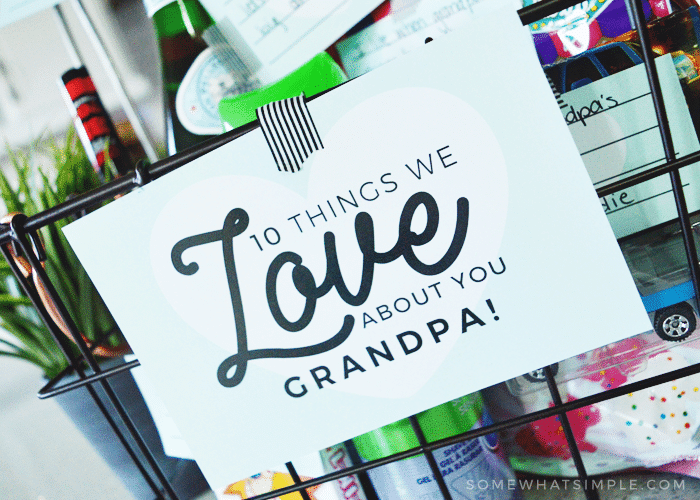 4. Basket of Things – Think of several reasons why you love your dad (or ask the kids – their responses are funnier!). Then, head to the store and look for items that represent each answer and put them in a basket. Attach our printable gift tag and you're good to go!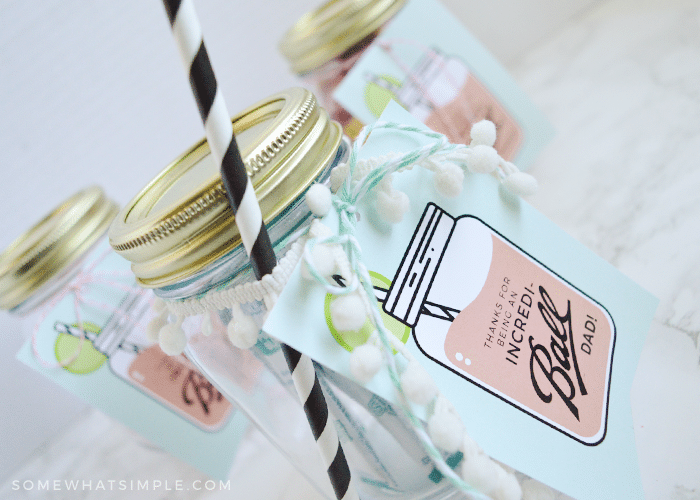 5. Mason Jar Gift Tag – Simply download our printable tag, grab a mason jar, and fill it with Dad's favorite things!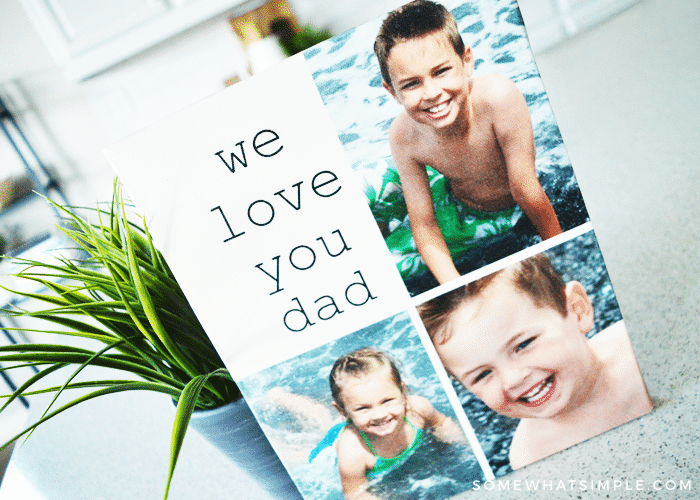 6. Canvas Gift – The only non-printable on our list, but too cute (and easy!) not to mention! Plus, you technically have to print it…. so there. 😉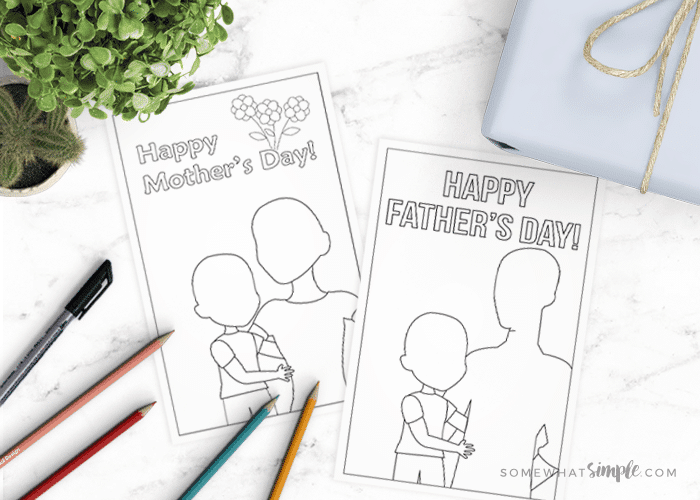 7. Printable Fathers Day Cards to Color – These adorable printable Fathers Day cards are perfect for kids to give their dads!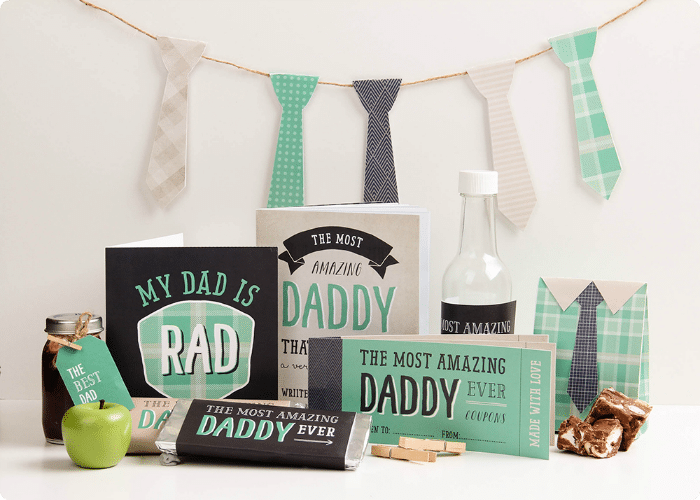 8. Free Father's Day Printable Pack – Literally everything you need to pull off the perfect Father's Day!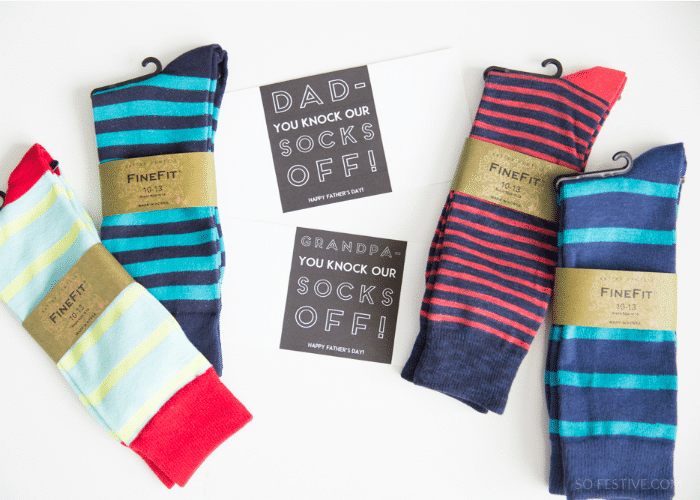 9. Let all the dads in your life know that they "knock your socks off!" with this oh-so-practical homemade gift for dad, from So Festive.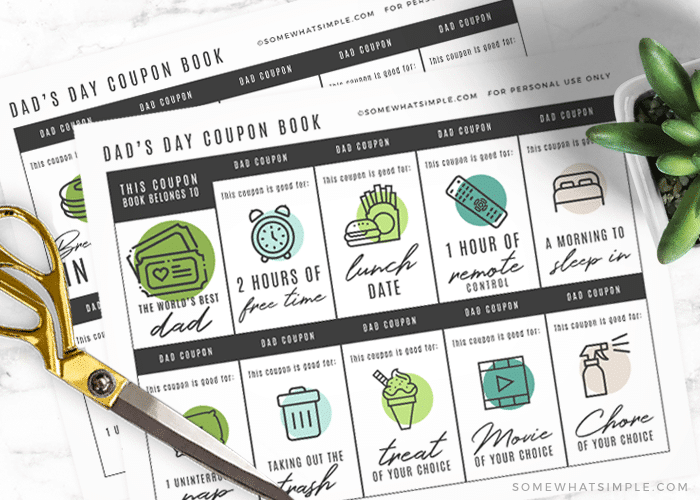 10. Father's Day Coupons Printable – Making a printable coupon book for dad is fun, thoughtful, and so simple to put together! The perfect gift for the guy you love this Father's Day!