Bleach Pen Shirt Tutorial
A bleach pen shirt is a fun and simple DIY project that can be done in one afternoon. These shirts are perfect for summer camps or school spirit days, and they make great gifts for family and friends.
Ready for a fun indoor activity your older kids will love? These bleach pen t-shirts are so much fun! Get as creative as you'd like with your own designs or download our t-shirt templates below to use as a stencil or starting point! Here's how to make them –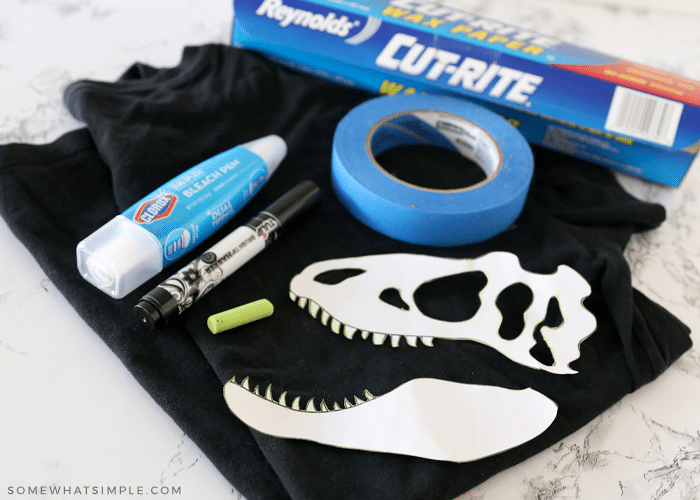 How to Make a Bleach Pen T-Shirt
MATERIALS NEEDED –
t-shirt
wax paper
bleach pen
stencil + chalk + tape optional
fabric marker, optional
NOTES –
Cheaper shirts seem to bleach faster and better than more expensive ones. The higher quality shirts took longer for the bleach to work and they didn't turn out as 'bright'.
I buy my bleach pens on Amazon, but you can also make your own with cornstarch, bleach, and water – google a tutorial, they are super simple! Be sure to get actual bleach pens that are thick and goopy. Stain sticks will not work.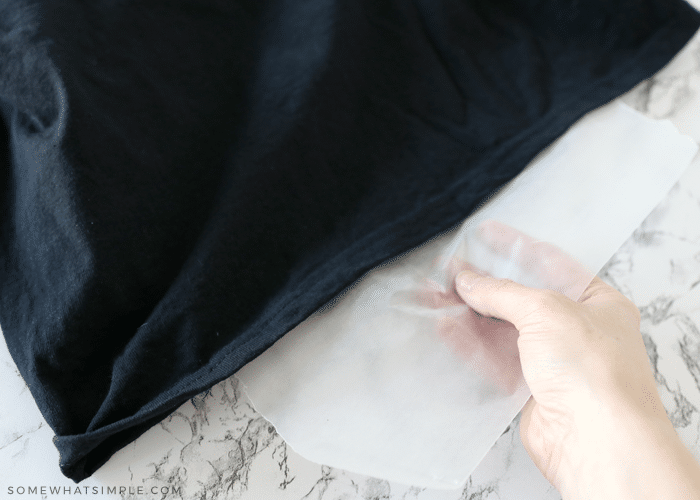 DIRECTIONS:
1. Start off by placing a piece of wax paper inside your shirt where you want to use your bleach pen. This will ensure the bleach does not saturate the opposite side of the shirt.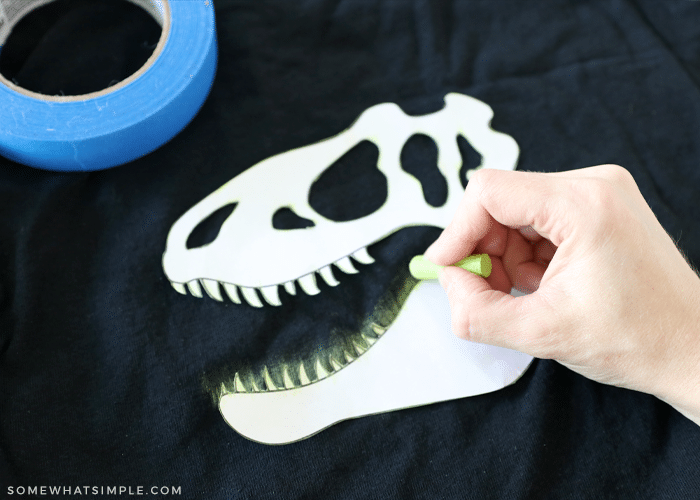 2. Place your stencil on your shirt, using tape to secure, then outline your design with some chalk. If you're not using a stencil or design, go on to step four.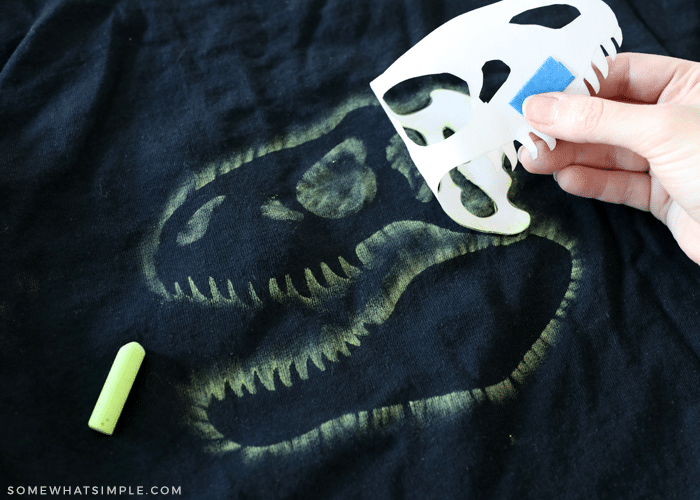 3. Remove the stencil to show your chalk outline.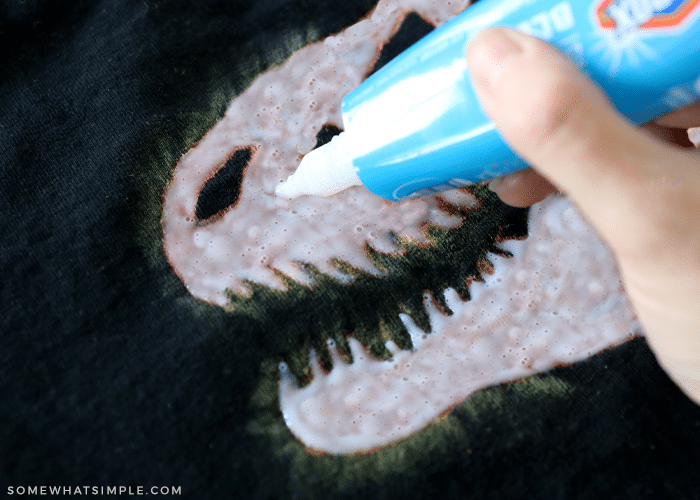 4. Using your bleach pen, color in your chalk design, or hand-draw the word, phrase or image of your choice.
5. Allow your bleach to sit for about 45 minutes, then you can rinse it in the sink and wash and dry as usual. If you don't have a full load to do. Just hand wash it in the sink with some dish soap (I used Dawn) and let it dry.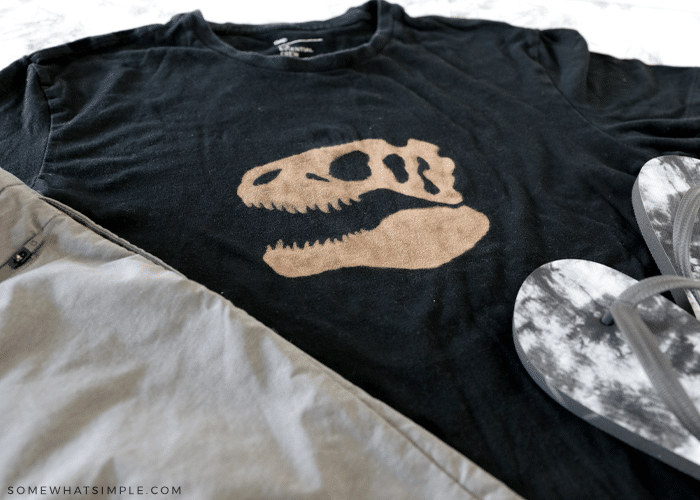 6. Once your t-shirt is dry, you can use a fabric marker to outline the design if you want to clean up and borders or places where the blech spread.
… and there you have it! Super simple and fun!
T Shirt Templates
To download our free t shirt templates, enter your name and email address in the form below.
What do you think?