These festive fiesta invitations are a fun way to pop the question – "CAN you come to my party?" Details plus a free printable invite below!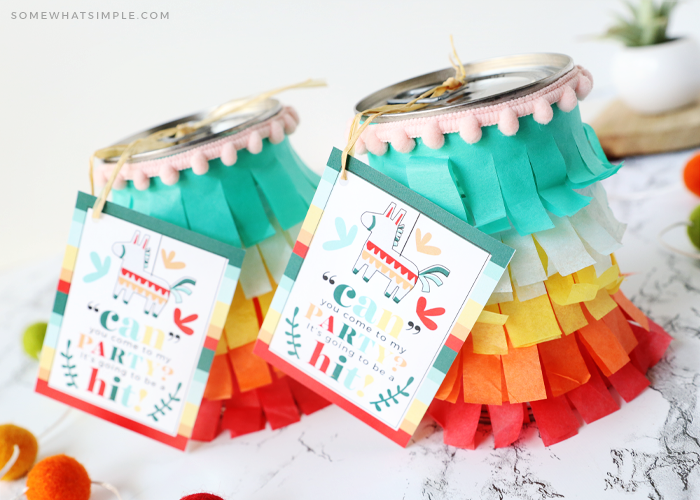 We made our first version of these can invitations in 2009 for Leah's princess birthday party. We made them again in 2012 when she had a mermaid-themed party. Remember these? –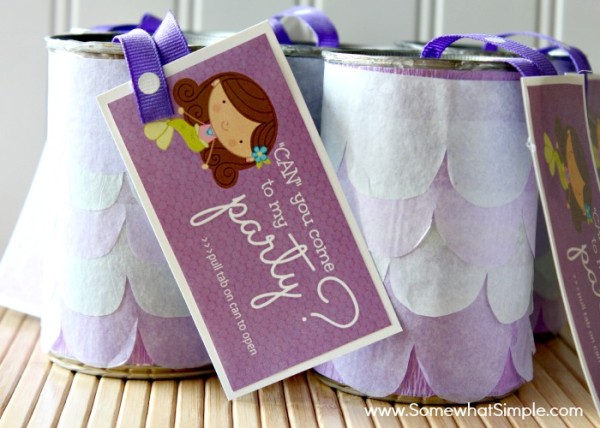 TODAY I want to show you my favorite version yet – the fiesta invites! (These are seriously so fun!!) Not only are they adorable, but they are also super SIMPLE to make, which is just the way I like it!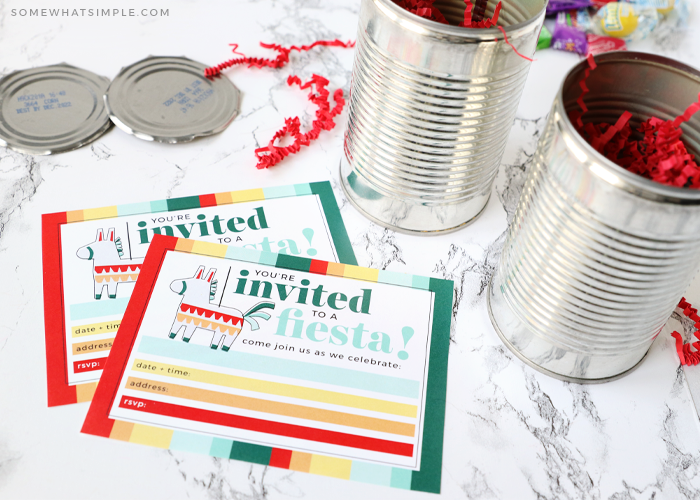 How to Make Fiesta Invitations
SUPPLIES –
pull-top fruit/vegetable cans*
can opener
free fiesta invites printable – download below
confetti or paper filler
small candies
hot glue gun + glue sticks
tissue paper in various colors
scissors
ribbon and trim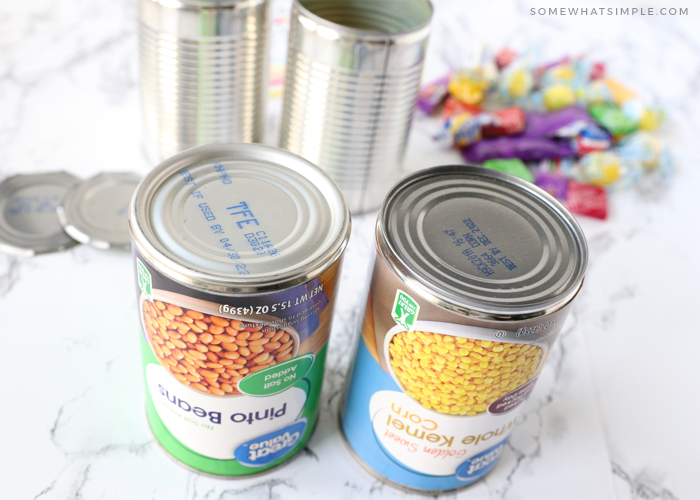 * NOTE – When you buy your cans, make sure you get cans with a ridge at the bottom, like the one pictured on the right. A lot of cans have edges that blend in with the sides (like the one on the left) and you won't be able to open them with a can opener.
DIRECTIONS –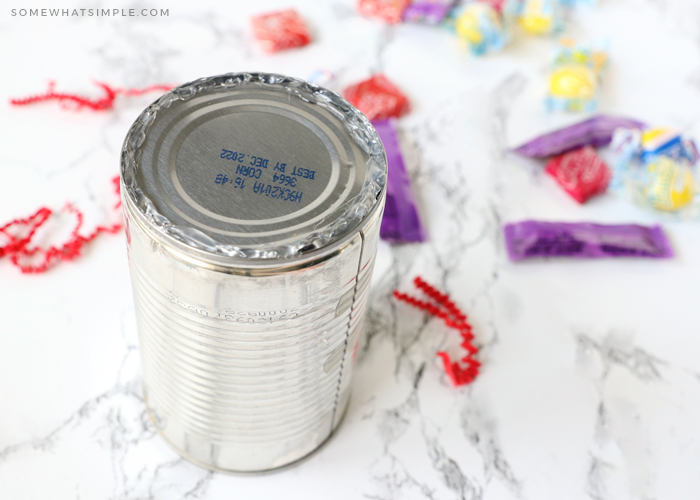 Using your can opener, open the BOTTOM of each can (leaving the pop-top intact. Drain the contents, then wash and dry completely. Fill out the party information on the invitation, then put it inside the can. Add some candies and confetti to the can, then glue the bottom lid back onto the can with some hot glue.

Cut your tissue paper into strips that are long enough to wrap around your can, then make small cuts along the edges to make it ruffly. Starting at the bottom of the can wrap one strip of tissue paper around the can, securing it with some tape. (I let mine hang over the can just slightly.) Layer another color strip of tissue paper on the can, slightly overlapping the last strip, securing with more tape. Continue layering until you reach the top of the can.

Hot glue a piece of ribbon around the top to make a clean finish. Add a piece of looped ribbon to the pull tab, and then attach the "CAN YOU COME TO MY PARTY" tag with some tape or glue.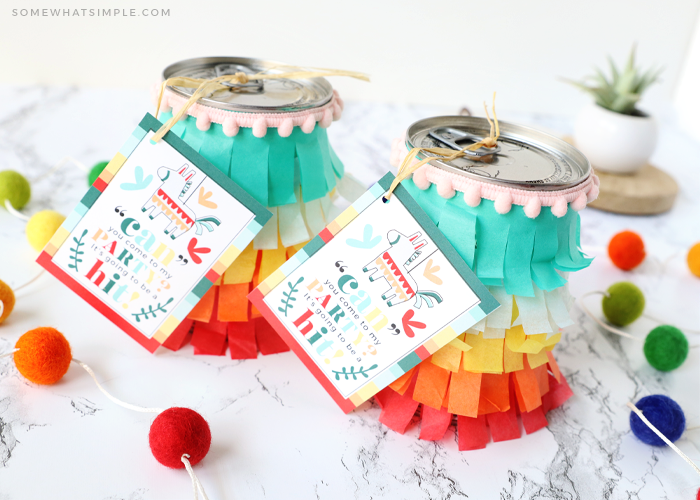 Hand out to friends and get ready for a fiesta!!!
Ready to make your own? Download the free printable fiesta invitation below!