A Holiday Scavenger Hunt is the perfect activity for kids of all ages! Download our Scavenger Hunt printables and you're good to go!
Here are a few more activities we think your family will LOVE – Back to School Dinner, Doorknob Mailbox, and Glitter Slime.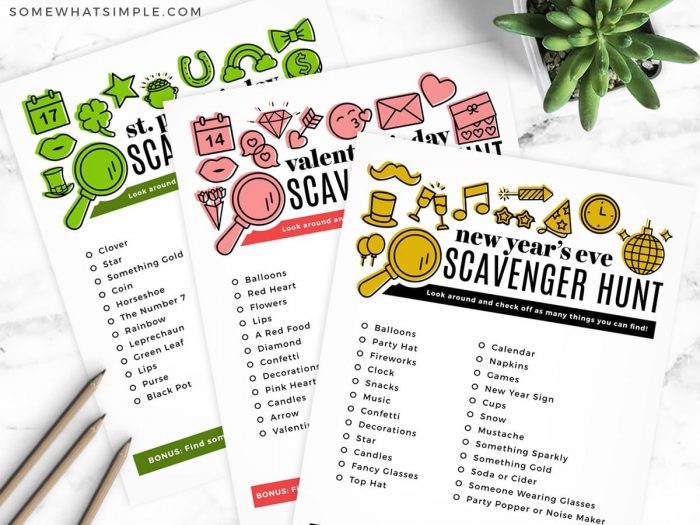 Holiday Scavenger Hunt for Kids
This year for Easter, I stepped up my egg-hunting game and came up with an idea that had my kids laughing, working together, and playing nicely all afternoon – an Easter Scavenger Hunt!
The concept is simple – make a list of things for the kids to find around the house and around the neighborhood, then send them on a hunt to find everything on their list. They can collect the items and bring them home, or just check off their list when they spot them. When everything is found or when the time was up, the kids return back home for a special treat!
You can have a prize for the winner if you want to make it more competitive. Prizes could be however big or small you'd like them to be – coupons for a later bedtime or get out of helping with the dishes, homemade cookies, or a favorite candy bar. It can literally be anything or nothing at all!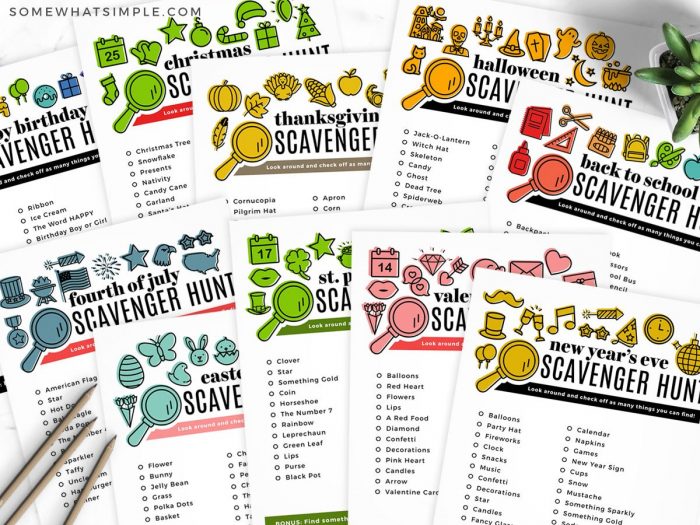 Scavenger Hunt Clues
We had so much fun with our Easter hunt, I decided to make a scavenger hunt for every holiday! Here's what's included in the pack –
New Years Eve
Valentine's Day
St. Patrick's Day
Easter
4th of July
Back to School
Halloween
Thanksgiving
Christmas
Birthday
Have fun!!!