20 No-Carve Pumpkin Decorating Ideas
20 Pretty Pumpkin Decorating Ideas that will be the perfect addition to your Fall Decor!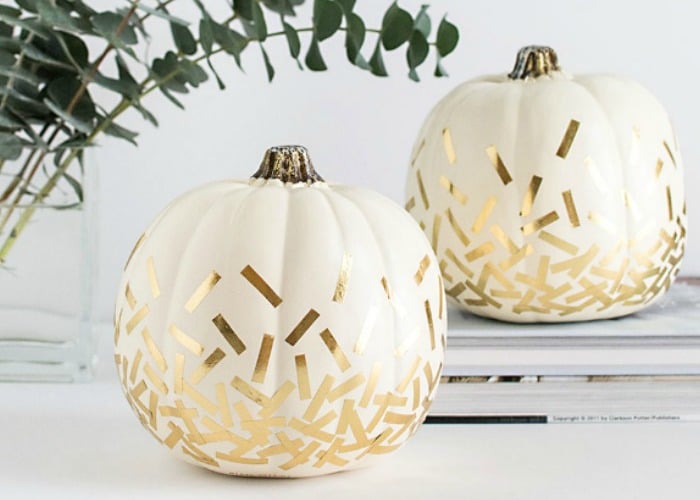 20 Pumpkin Decorating Ideas
The thing I love most about pretty pumpkins is that they can be used for two holidays in a row – put them out before Halloween and leave them out through Thanksgiving. (I'm a lazy decorator, so anything that can be left up longer and not look way off is ok with me!) Today we are featuring 20 of the coolest pumpkins you can make for your home. Take a look: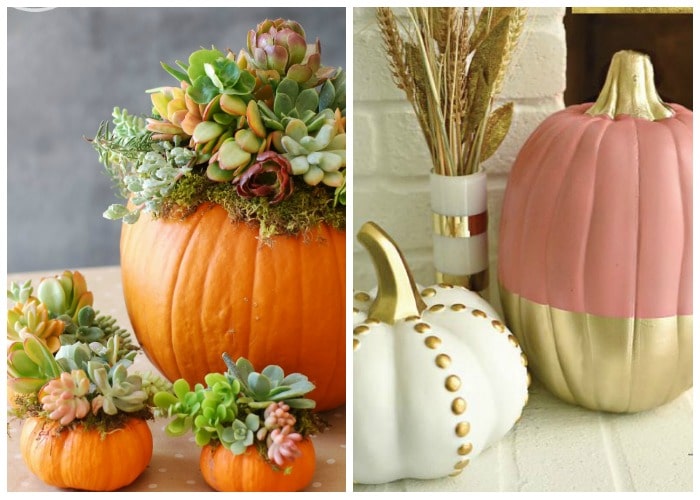 1. Pumpkin Succulents from Simply Happenstance.
2. DIY Gold Dipped Pumpkins from Monica Wants It.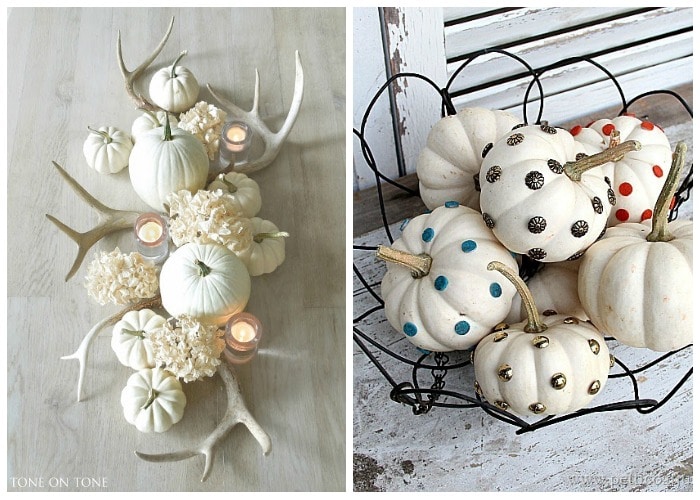 3. Beautiful Pumpkin Centerpiece from Tone on Tone Antiques.
4. Decorating small white pumpkins from Petticoat Junction.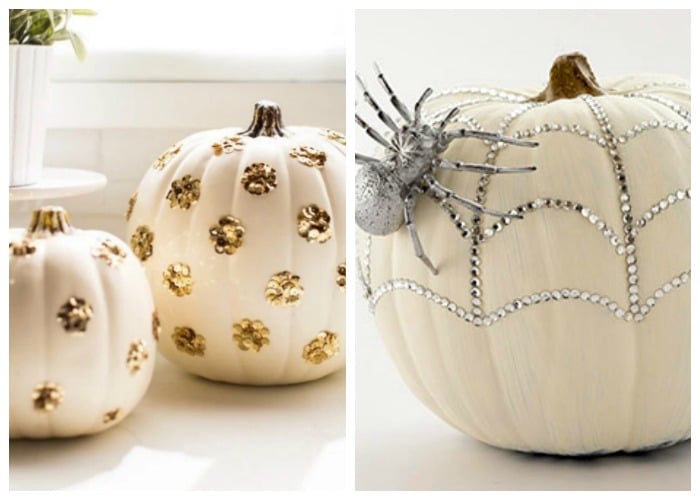 5. DIY Sequin Polka Dot Pumpkins from Sugar and Cloth.
6. Rhinestone Spiderweb Pumpkin from Homemade Crap.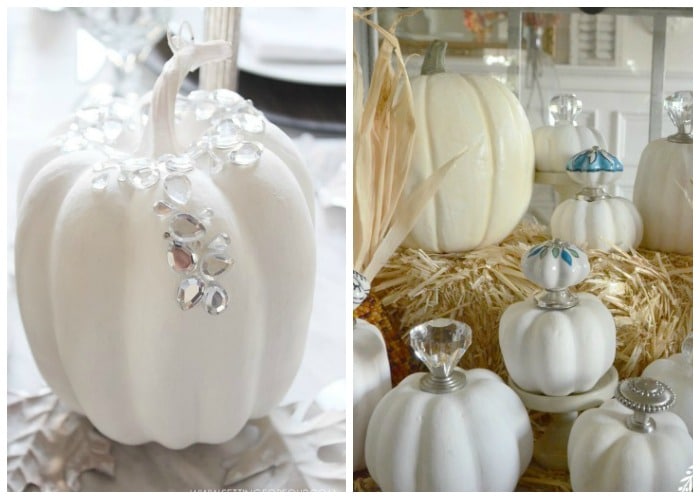 7. Jeweled White Pumpkins from Setting for Four.
8. Beautiful Knob Pumpkins from Stone Gable Blog.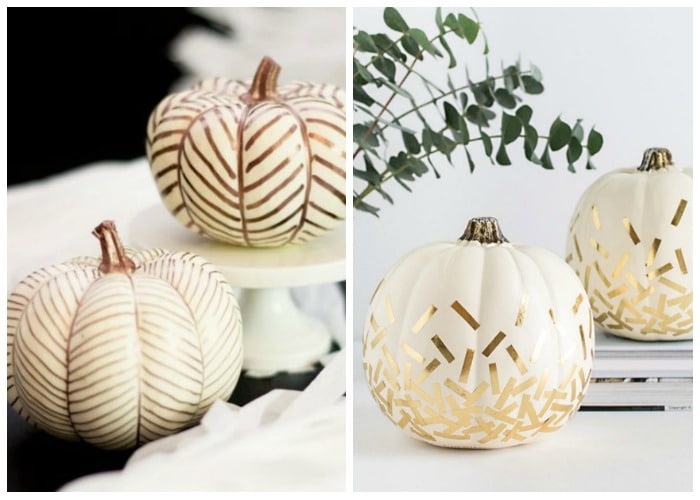 9. Copper Herringbone Pumpkins from Lovely Indeed.
10. DIY Gold Confetti Pumpkins from Homey Oh My.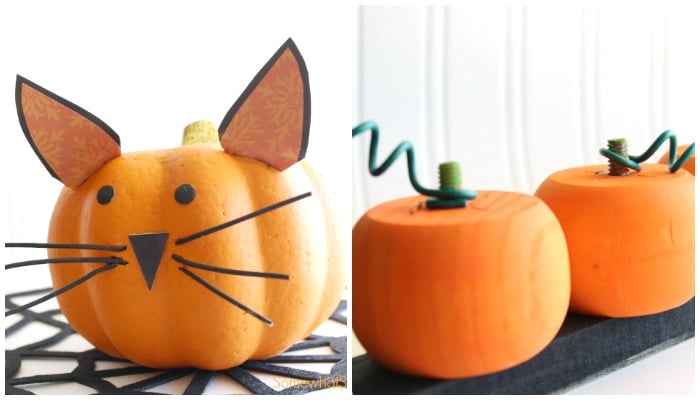 11. No-Carve Kitty Pumpkins. Grab some foam pumpkins from the Dollar Store and cut out cardstock to make some darling Halloween creatures.
12. 5 Little Pumpkins Fingerplay Prop. My favorite fingerplay made even cuter!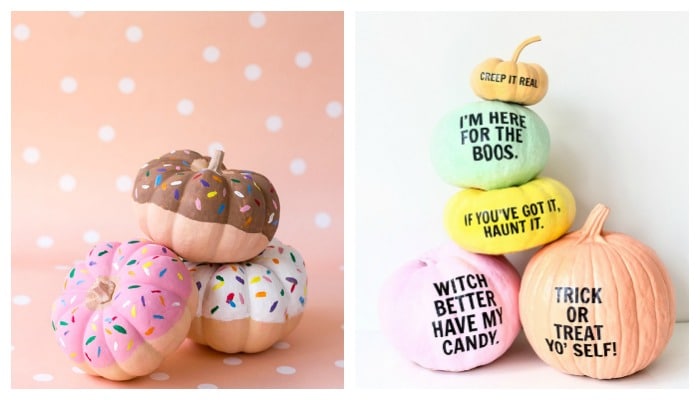 13. Donut Pumpkins from Studio DIY. Kind of a tease – they look so yummy!
14. DIY Pun-Kins from Studio DIY. LOVE this idea – so clever and fun!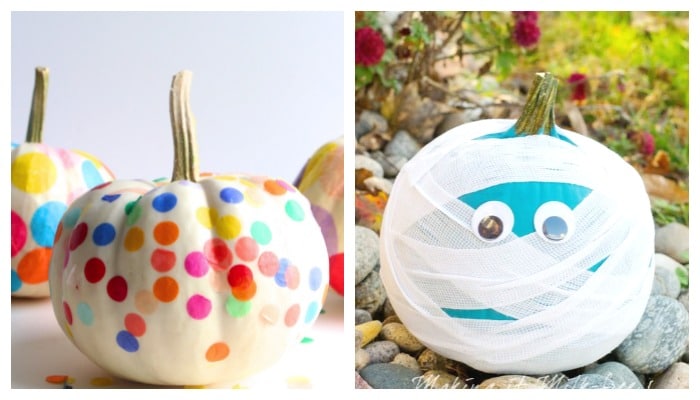 15. Confetti Pumpkins from Cloudy Day Gray. Definitely doing these with my 2 year old – how fun and pretty!
16. Mummy Pumpkins from Making it Milk Free. Spooky and fun all "wrapped up" into one!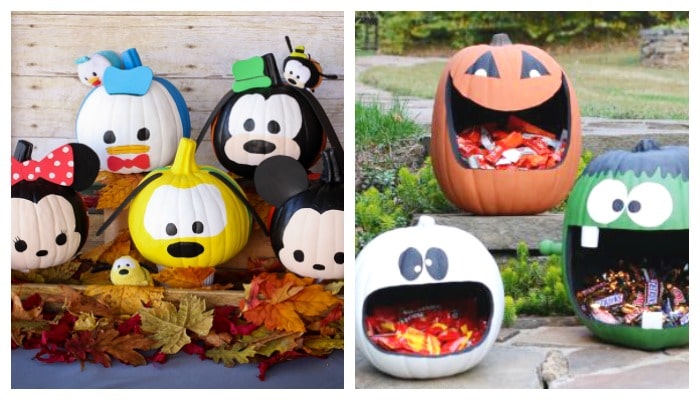 17. Disney Character Pumpkins from Disney Rewards. I'm not sure mine would look this cute, but I sure love how sweet these are!
18. Candy Pumpkin Holders from By Stephanie Lynn. My older kids would LOVE these! We might have to give this idea a try!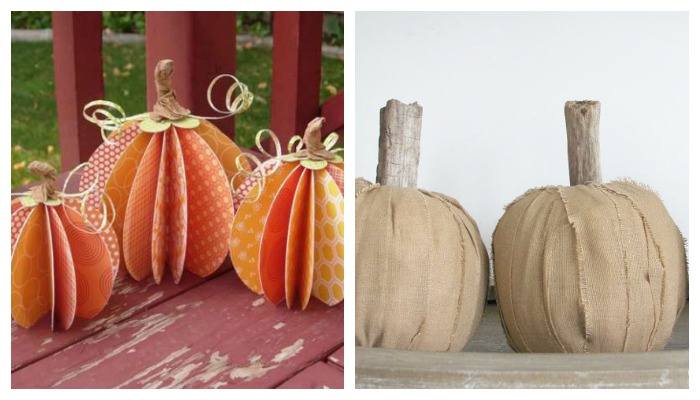 19. Paper Pumpkins from Scrabook.com. A simple tutorial that adds some fun color and dimension to your home.
20. Linen and Driftwood TP Pumpkins from City Farmhouse. Would you believe under that gorgeous linen is a roll of toilet paper?! I love these pumpkins – they are so simple and so pretty!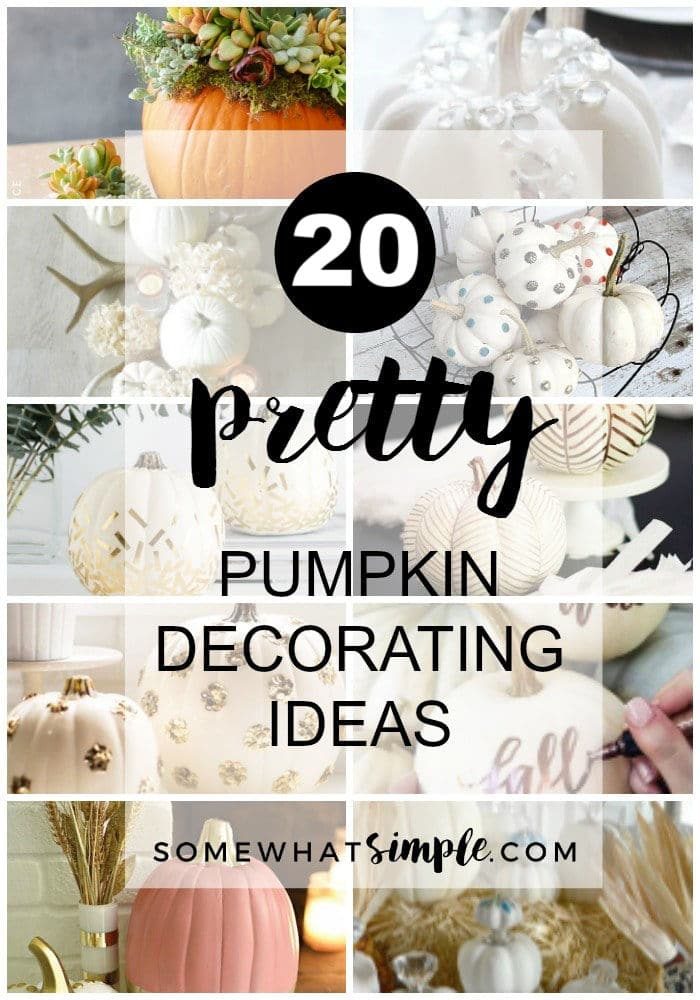 What do you think? Will you be making any of these pumpkins this fall?
Leave us a comment, we'd love to hear from you!