This darling + creative teacher gift basket is a clever way to thank those wonderful teachers or wish them well for the new school year!
Here are a few more teacher gift ideas we think you'll love – Candy Grams, Mason Jar Gift Tags, and Teacher Gift Card Printables.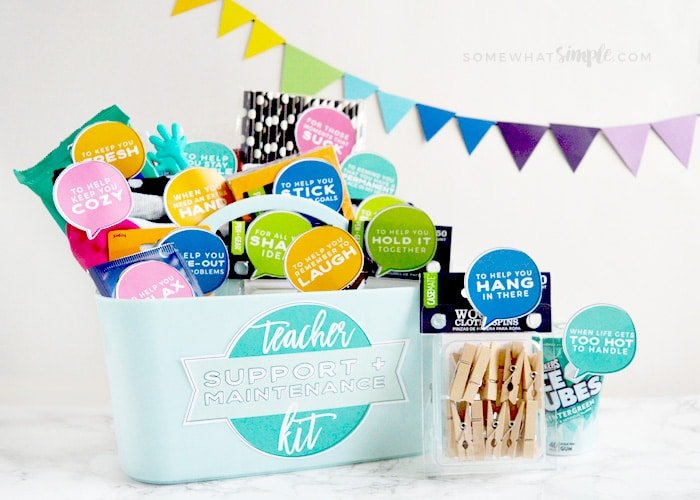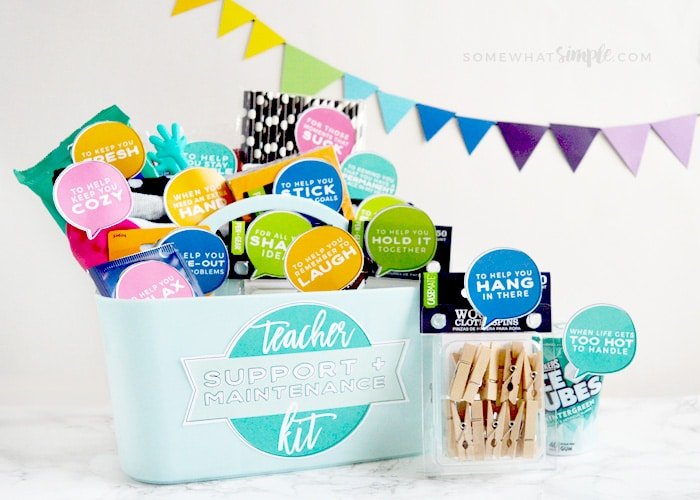 Teacher Gift Basket Printables
I'm always blown away over how much time and energy teachers put into their jobs. It's incredible to see them continuing to work, even when the school day is over and on the weekends. Because we love teachers so much, we created this clever Teacher Support and Maintenance Kit to help teachers laugh, feel appreciated, and give them a little recharge when they need it most. 😉
SUPPLIES –
Teacher Gift Basket Printables (download here)
scissors
tape
supplies to that go along with our creative tags (ideas below)
bucket, basket, or caddy
DIRECTIONS –
First, print and cut out all the printables you want to use.
Attach them with some tape to the individual items.
Arrange them into a bucket, basket, or caddy.
Make a teacher's day!
Here's what we used in our gift basket to go along with the darling tags –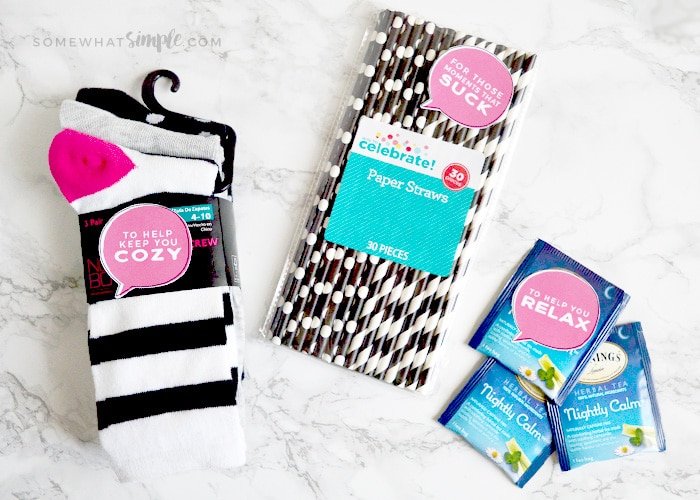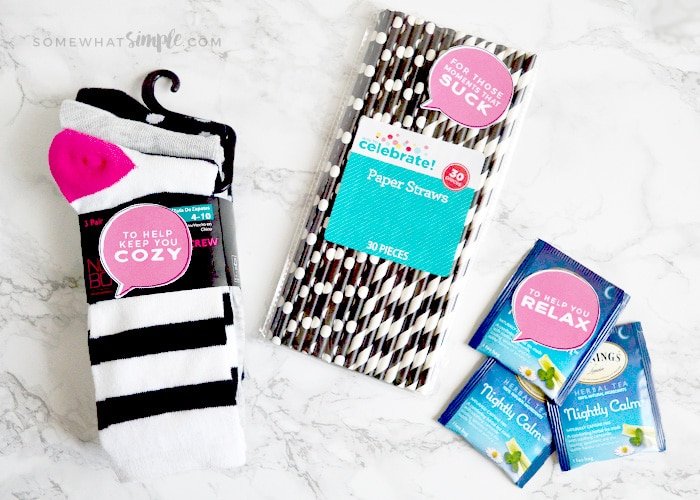 fun socks || paper straws || Nightly Calm tea
Some other ideas could be a scarf, suckers, massage gift card.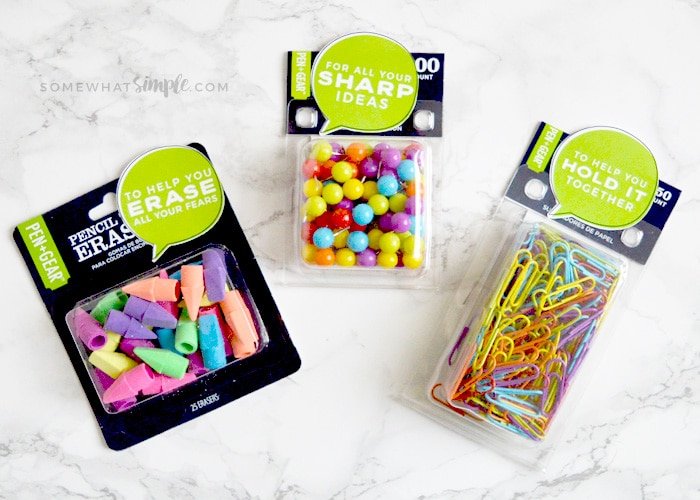 These are pretty standard, but another idea to "hold in together" could be washi tape.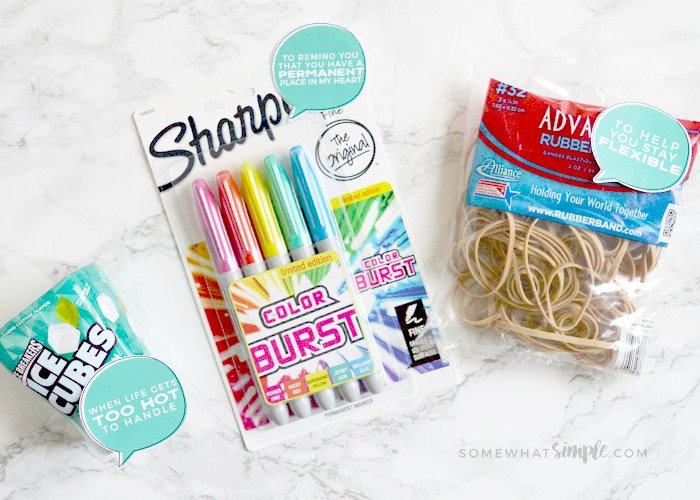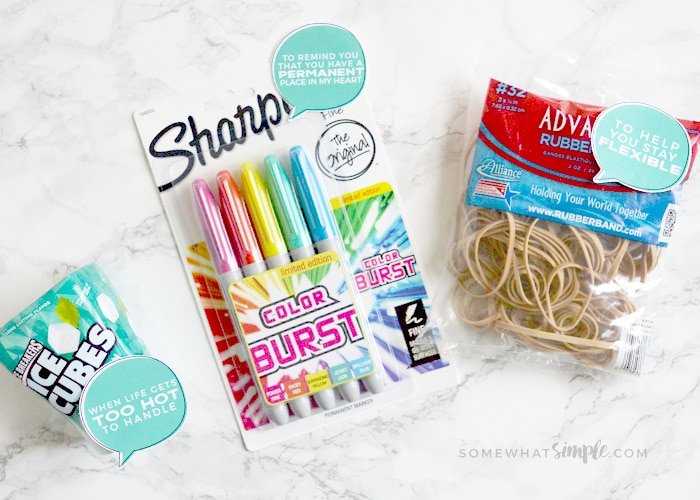 Other ideas: ice cube tray || any color of permanent markers || anything stretchy. 😉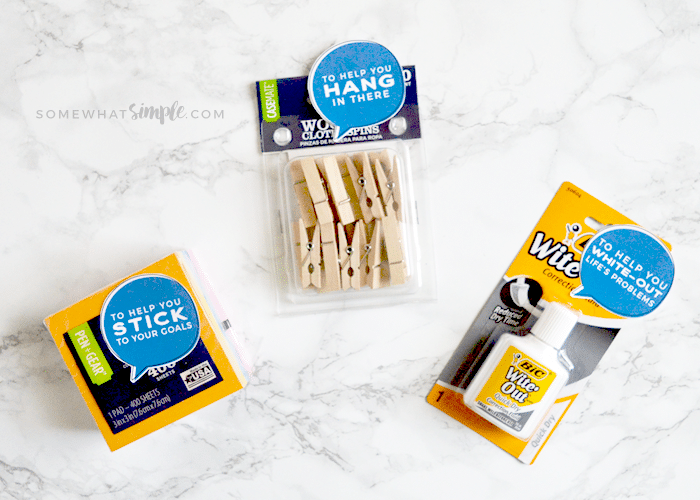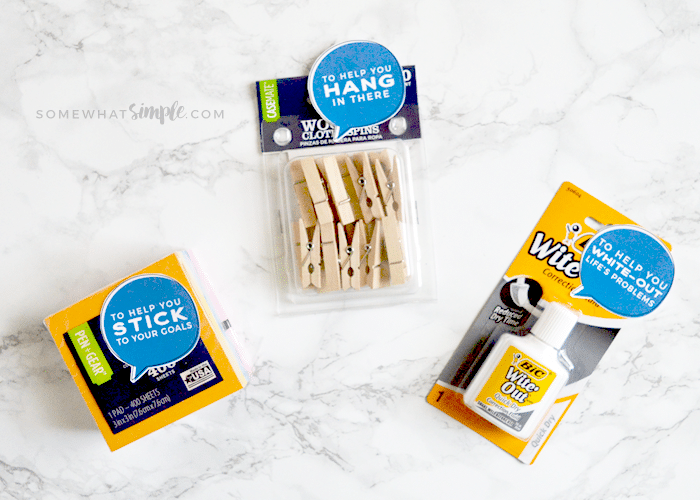 Other ideas: cute washi tape || push pins || magnets.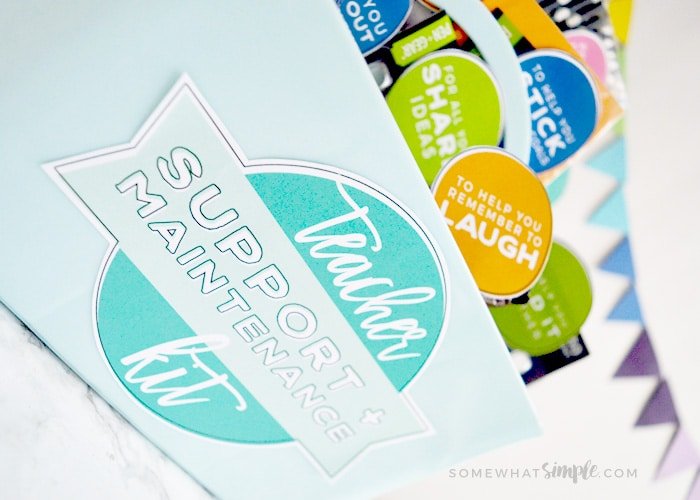 We're in love with how these turned out! Probably one of our favorite teacher survival-type kits ever. 😉
In addition to everything you see here, we've also included blank tags so you can write your own clever saying! We'd LOVE to hear what you come up with- let us know in the comments below!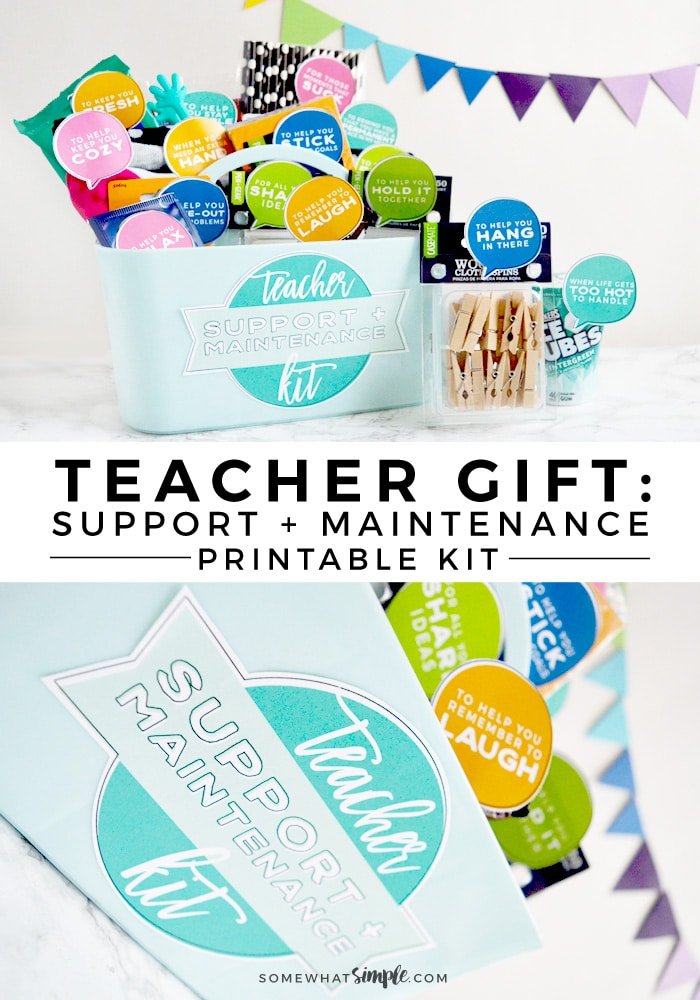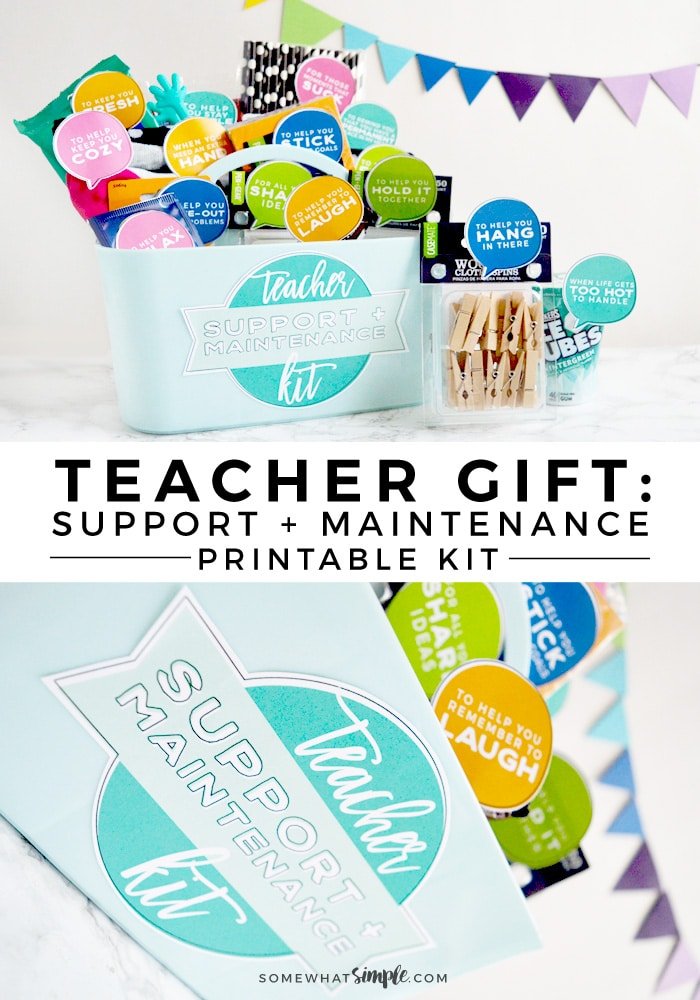 This post was first published in 2011, but was updated with darling printables in 2017.