Learn how to make a birdhouse in 10 minutes or less using a simple materials list that only costs $5!
Here are a few more spring crafts we think you'll love – Paper Bag Planters, Toilet Paper Roll Butterflies, Gnome Garden Labels, and Easy Easter centerpieces.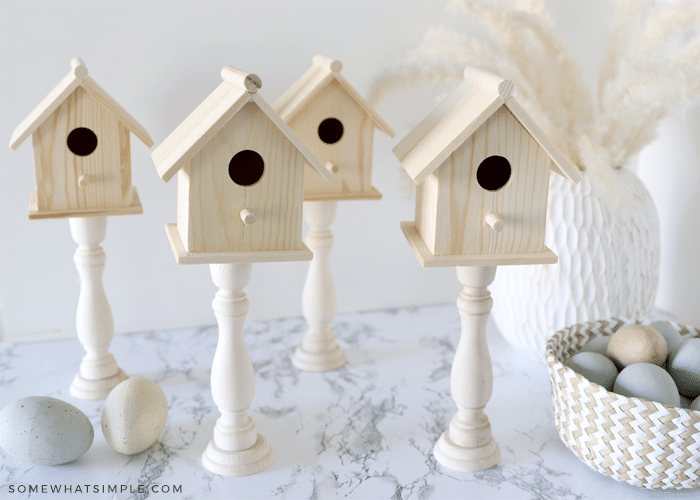 Nothing says "Hello Spring" like a darling set of pedestal birdhouses! These wooden bird feeders are made with pre-assembled houses and wood candlesticks. I got all my materials at Hobby Lobby – the houses were $4 and the candlesticks were $2, but I used a coupon so my total was less than $5 per house. I'll link to some similar for your shopping convenience, just in case you don't have access to a craft store.
Here's how to make them –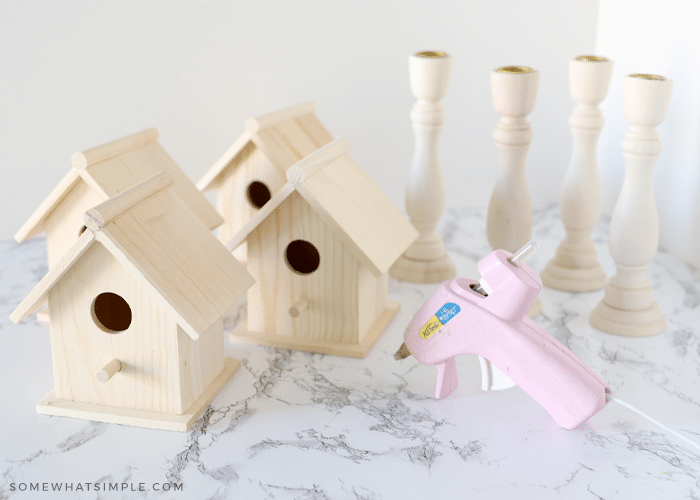 Pedestal Birdhouse DIY
SUPPLIES –
finished birdhouses (unless you feel totally inspired to make your own!)
hot glue + glue gun
paint and paintbrush, optional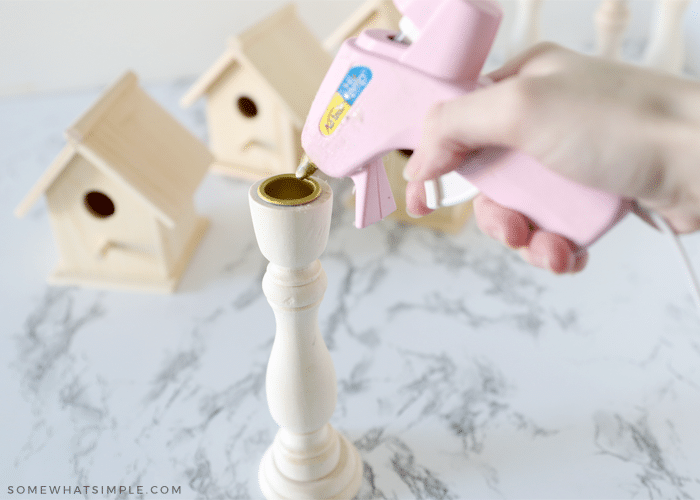 HOW TO MAKE A BIRDHOUSE –
Add some hot glue to the rim of your candlestick.
Place the birdhouse on top and let the glue dry completely. If you want some extra strength, add more glue around the perimeter where the wood house meets the wood candlestick.
Paint, if you'd like.
When your glue is completely dry, you're done!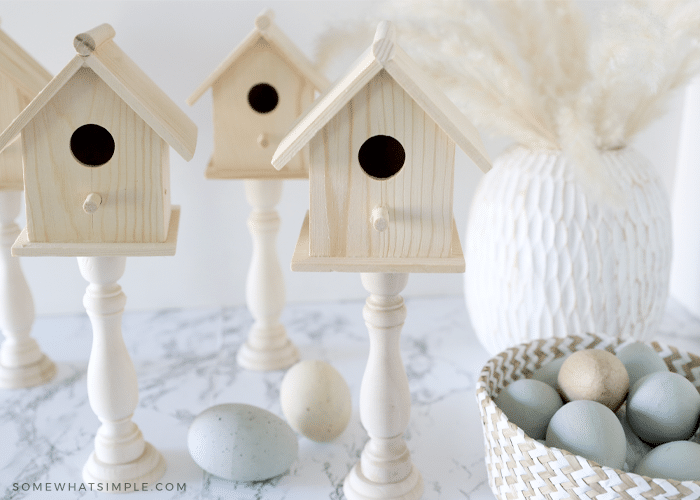 What do you think? I personally love the natural wood of these birdhouses, but they would definitely look darling in some coordinating colors!
Happy spring!