Celebrate the start of summer with neighbors and friends with this colorful Otter Pop Gift Tag.
Here are a few more frozen treat ideas we think you'll love- Frozen Banana Ice Cream, Frozen Yogurt Pops, and Dirty Monkey Mocktail.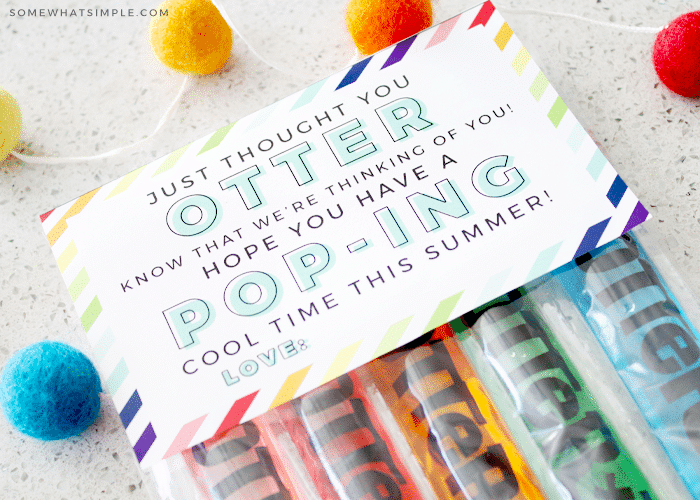 I know these frozen ice snacks aren't called Otter Pops everywhere, so I apologize if this gift doesn't make sense to you. For the rest of us, please enjoy this fun gift idea with FREE Printable!
This gift is super versatile and can be given for any occasion. Give them to neighbors and friends who need a little pick-me-up, or welcome summer vacation with a fun little treat!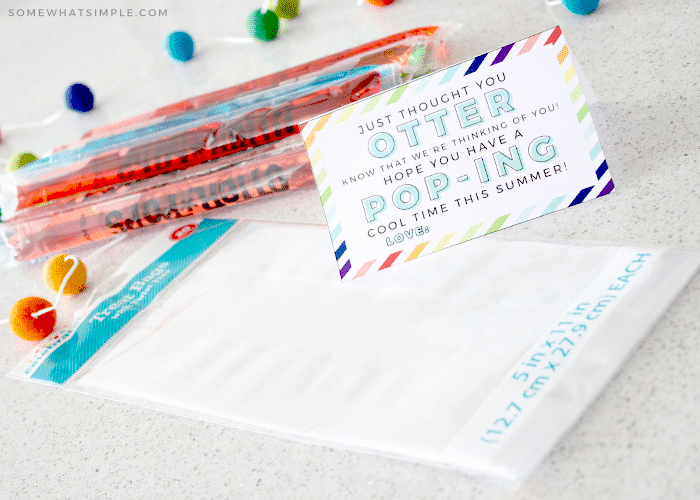 Otter Pop Gift Tutorial
MATERIALS:
Otter Pops/ Frozen Freezer Pops
free printable
cellophane bag
tape or ribbon
scissors
pen or marker
DIRECTIONS:
Download, print and cut the free printable.
Sign your name on the card.
Assemble your gifts & attach the card.
Hand them out!
Simple and cute, just the way I like it!
Free Gift Tags
To download this free gift tag, please enter your name and email address in the form below. As soon as you hit "submit" a new window will open with the free PDF.
*Please remember, all of our free printables are for personal use only. Please do not mass distribute them, sell them, or claim them to be your own. For questions regarding this, please email us – we are super nice! 😉