This creative crayon holder is the perfect way to neatly display your art supplies. Colorful, bright, and organized… is there anything better than that?
Here are a few more organization ideas we think you'll love – 30 Day Declutter Challenge, Linen Closet Organization, and How to Organize Kid's School Work.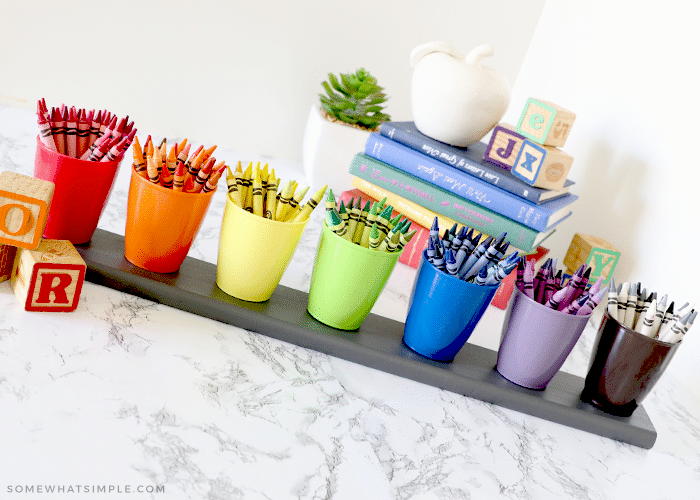 We are gearing up for Back to School over here, and even though we aren't exactly sure what that looks like yet (thanks Covid-19!) part of the preparations in our home include setting up an organized homework station where our kids can learn and study. We have already been told that we will be homeschooling for at least the first 2 weeks, so we may as well make the most of it and get a head start on the planning!
My goal is to have a designated space set up and ready to go. A space that is clutter-free and tidy, and a place that can neatly store our school supplies where we can easily pull them out and put them away. This crayon holder not only fits that bill, but it also looks amazing! Don't you want to sit down and start coloring? 🙂
We made the entire thing in less than 20 minutes with some plastic cups and hot glue. It is simple, organized, and totally budget-friendly! Here is how to make your own –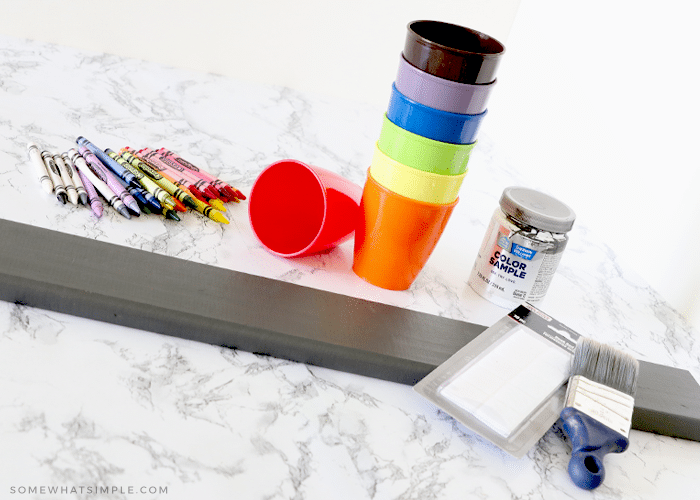 DIY Crayon Holder
SUPPLIES –
colorful plastic cups – HERE are the ones I used
piece of scrap wood or something similar – painted and ready to go!
velcro and/or hot glue gun
crayons
tissue paper or paper towels, optional. (I stuffed a 1/2 sheet of tissue paper in the bottom of my cups to make the crayons stand up taller.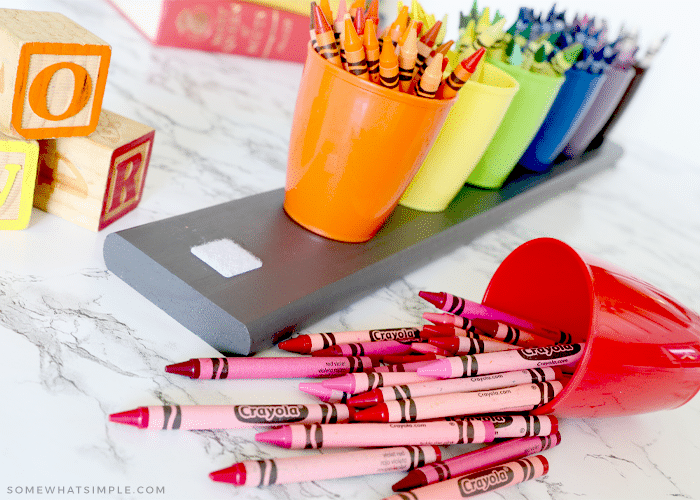 DIRECTIONS –
Removable / Velcro Method
Place a piece of velcro on the bottom of each cup.
Place corresponding pieces of velcro on the wood where you want your cups to sit. *If your cups have a lip on the bottom, as mine did, add some hot glue under the velcro to build it up so the cups will stick to your wood.
Add the crayons and you're good to go!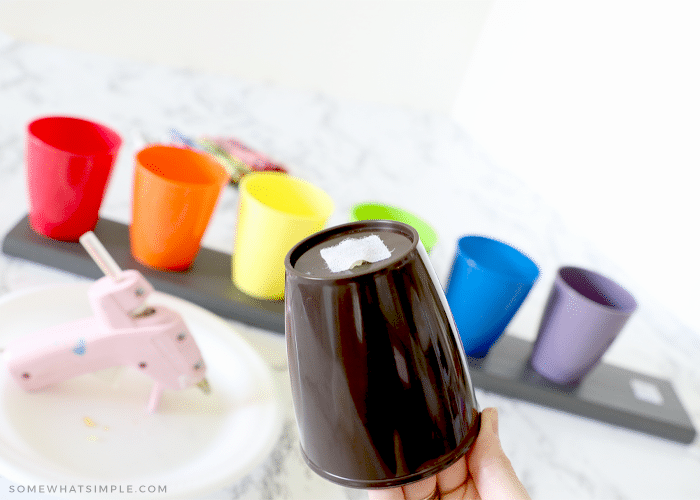 Permanent / Hot Glue Method
Put a layer of hot glue around the perimeter of the cup.
Stick the cup to the wood immediately, before it can dry. Repeat with all remaining cups.
Add the crayons and start creating!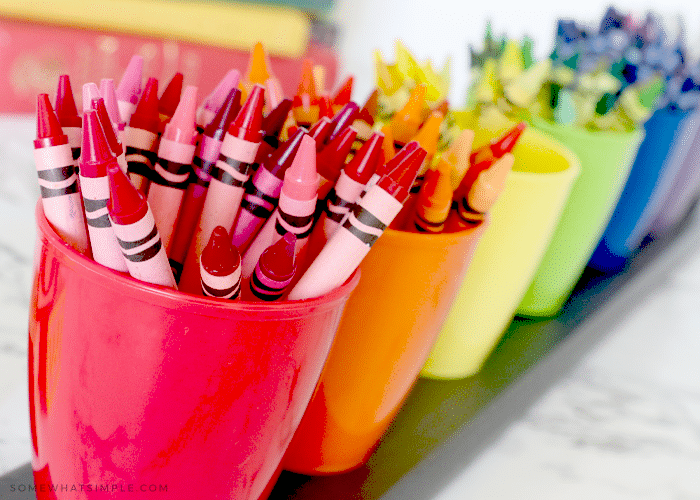 These are going to look so cute on our homework station – aren't they so fun?