Crinoline Skirt Tutorial Made Easy
Making a crinoline skirt doesn't have to be intimidating or hard! Here's a simple version you can make in an hour or less!
If you're looking for more easy sewing project ideas, be sure to read our list of 10 Simple Sewing Projects, Sewing Blogs I Love, and 20 Darling Pillow Tutorials.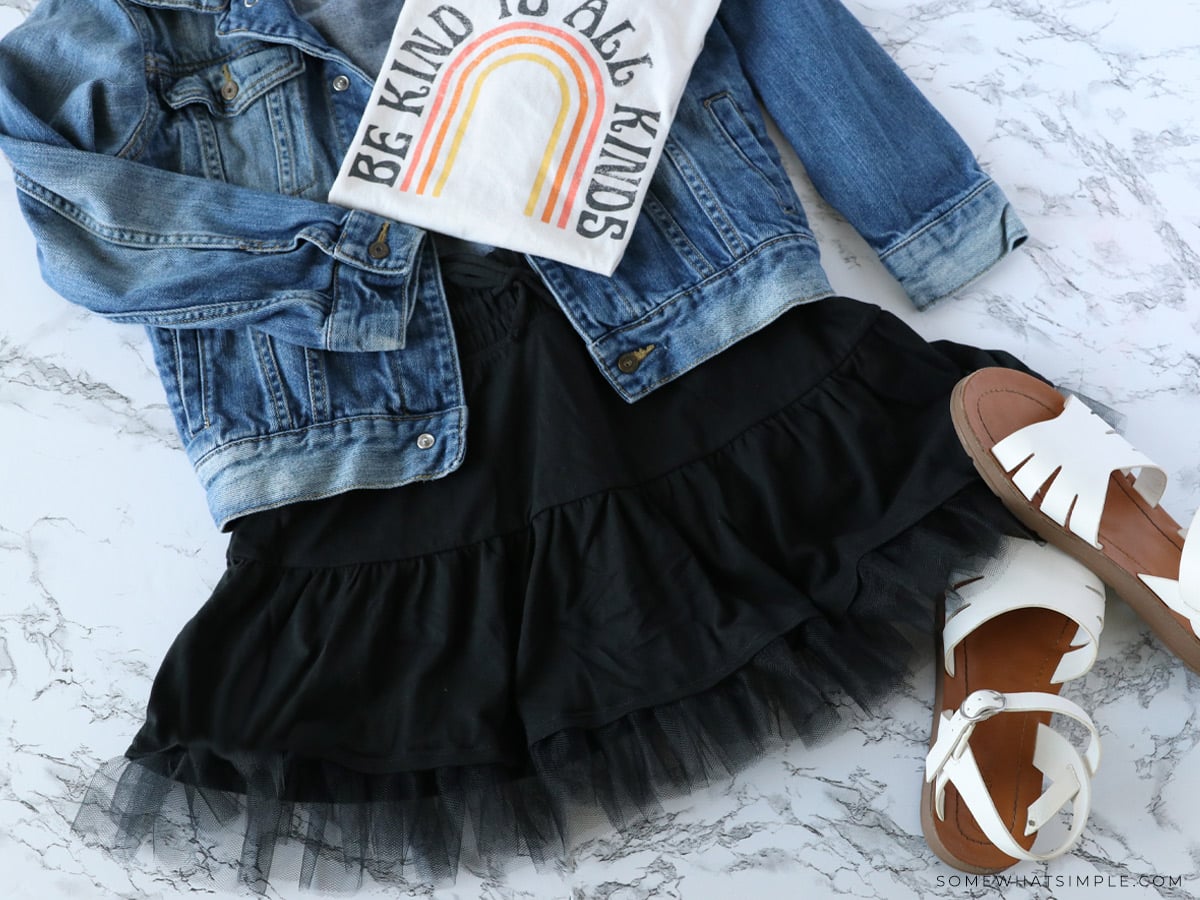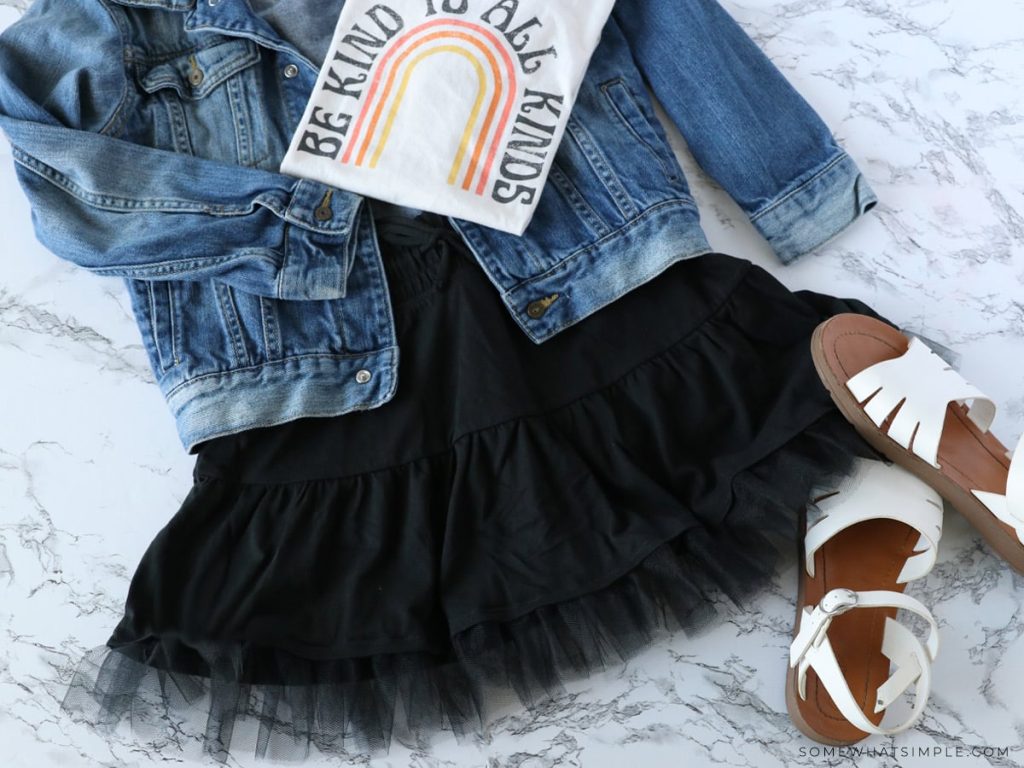 A Simple Skirt Tutorial
My daughter saw a TV show with a girl her age wearing a cute puffy skirt and asked me to get her one for her birthday. (What little girl doesn't want a frilly hoop skirt to spin and dance in?)
Lucky for her, I found a fabric skirt on clearance and was able to add some frills to it for just pennies! It was an easy project that got the approval of my 6-year-old who twirled and pranced around in this for hours!
What is a Crinoline?
Pronounced Krin-el-in, a crinoline is a stiff structured petticoat that holds out a woman's skirt. It was popular at various times in women's fashion since the mid-19th century.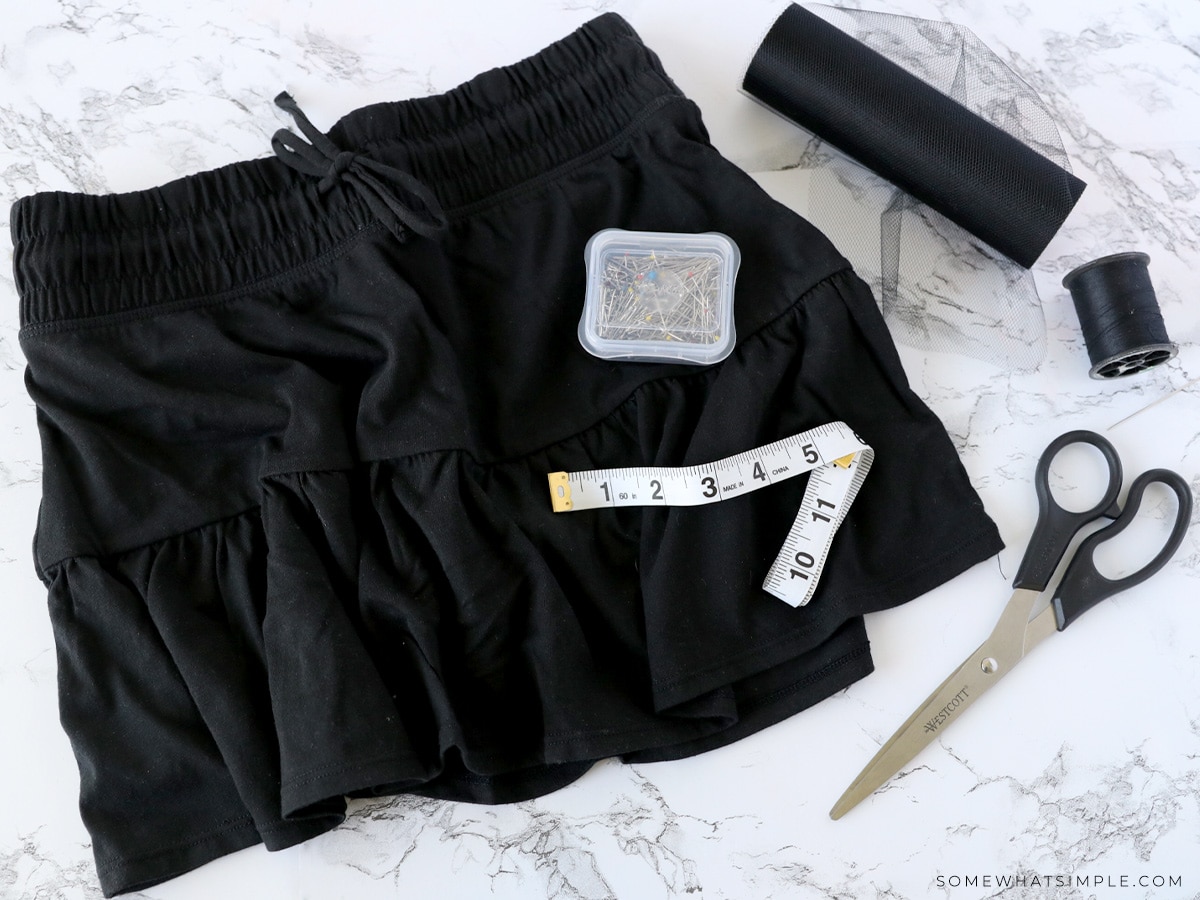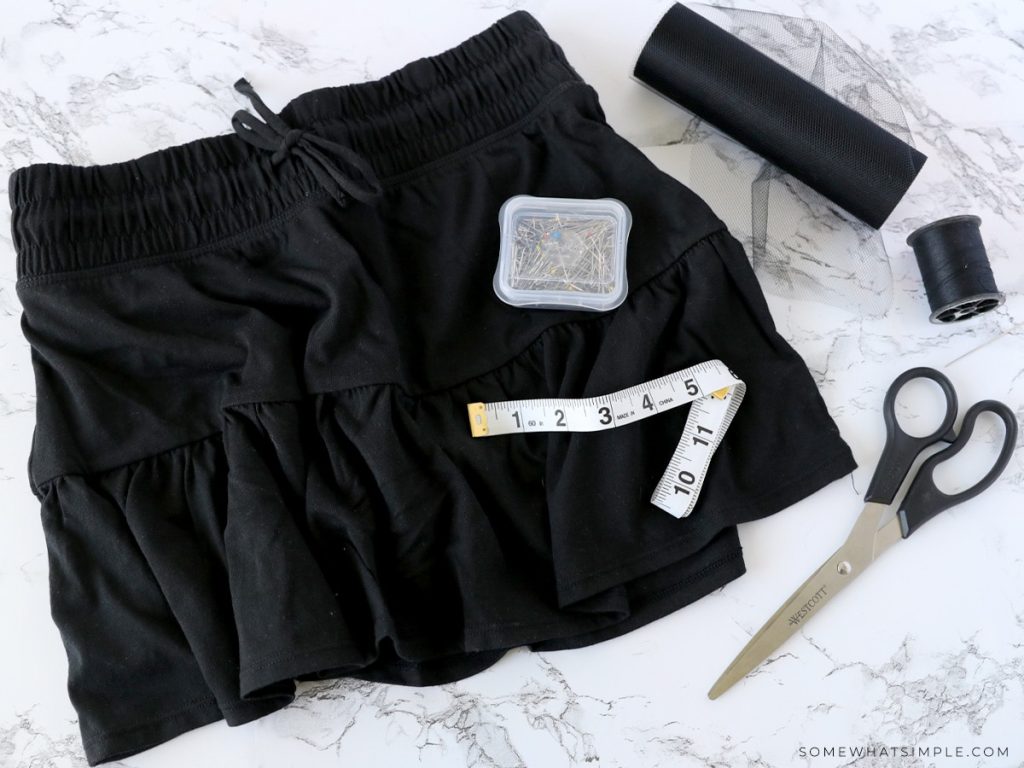 How to Make A Crinoline Skirt
SUPPLIES –
cotton skirt
fabric measuring tape
scissors
straight pins
tulle – I used 2 strips that were about 4 inches wide and twice as long as the circumference of my daughter's skirt
needle + thread
sewing machine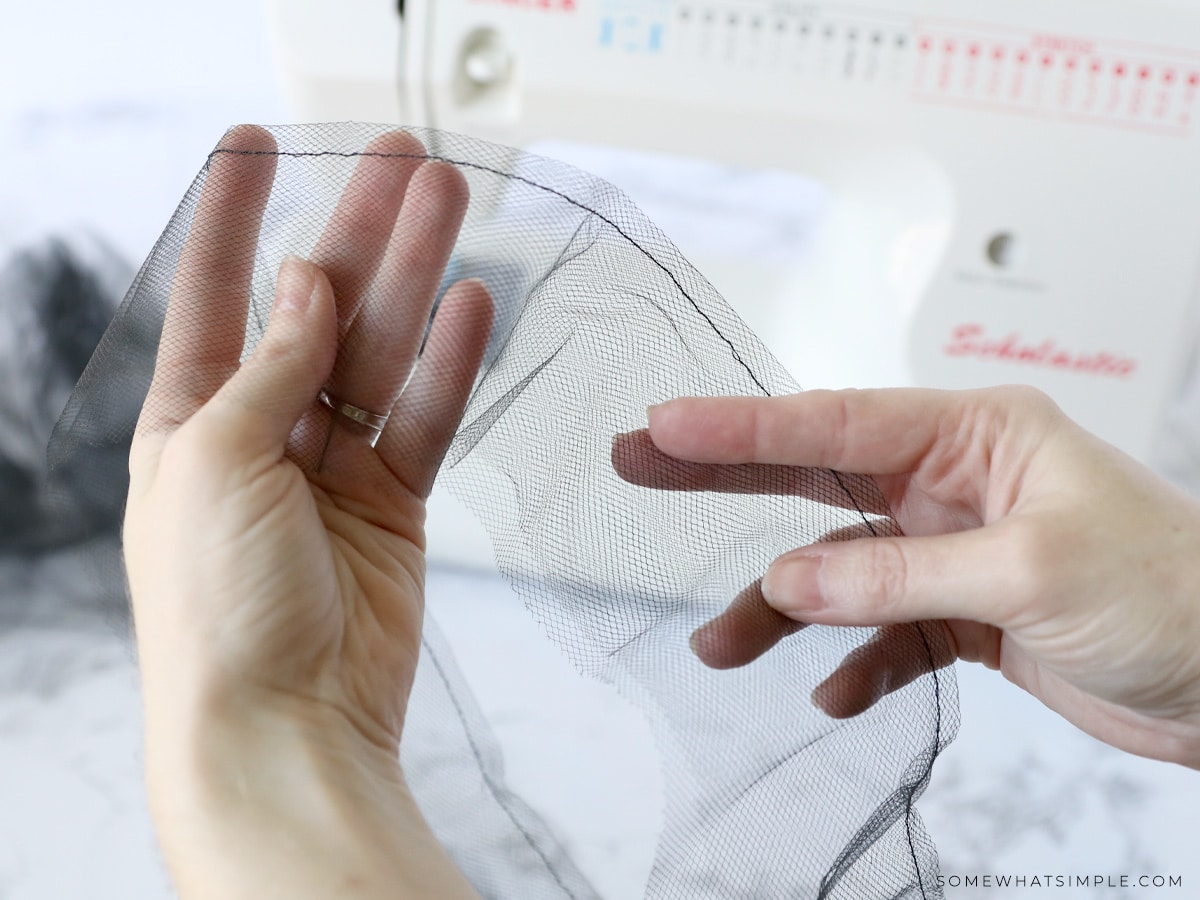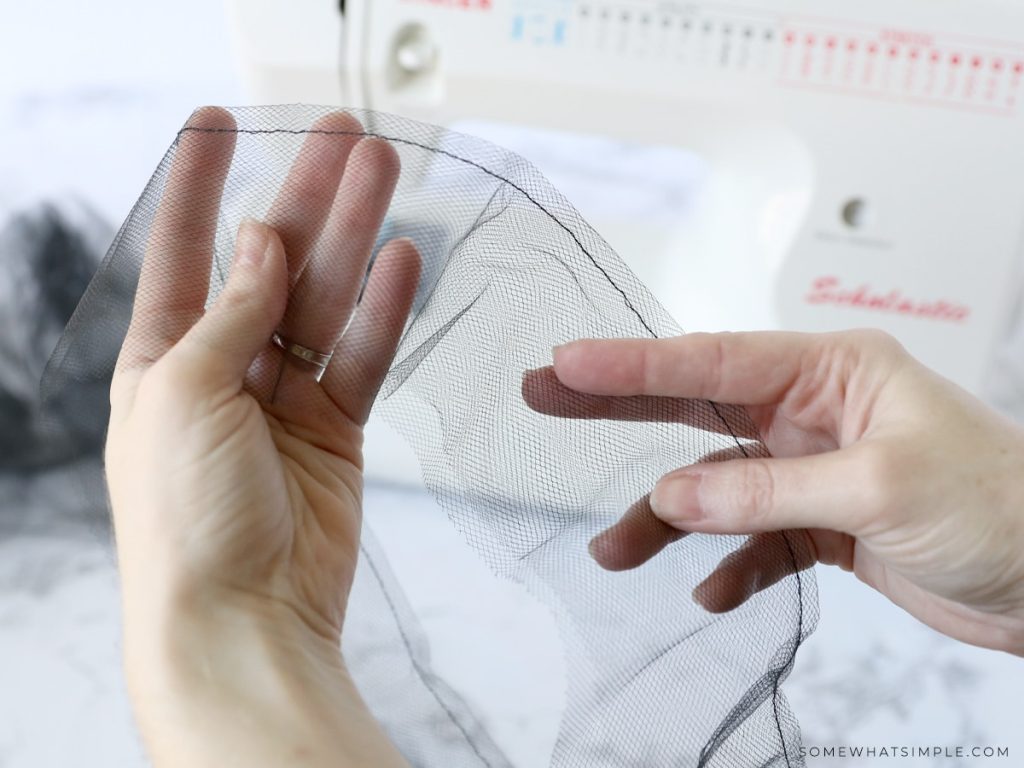 DIRECTIONS –
Step One – Sew the two pieces of tulle together using a wide stitch on your sewing machine.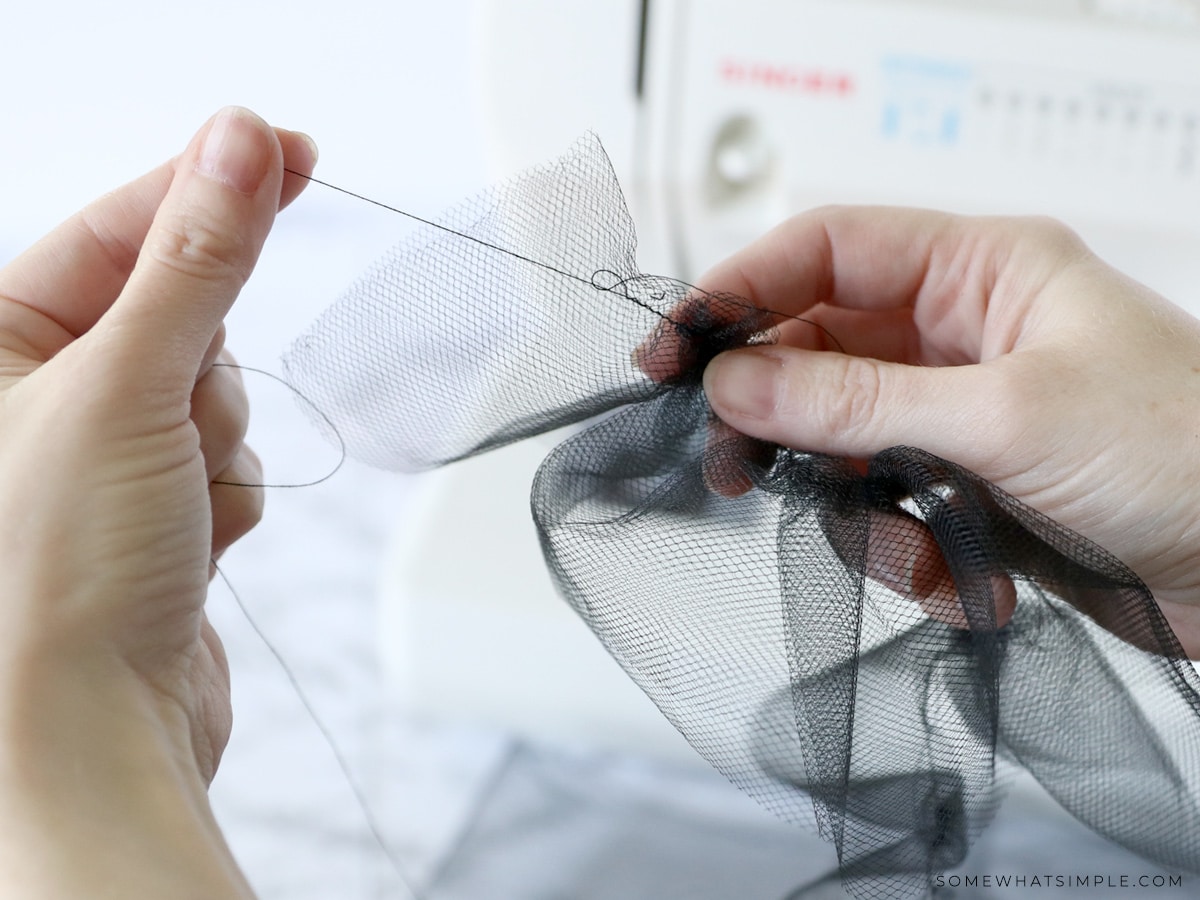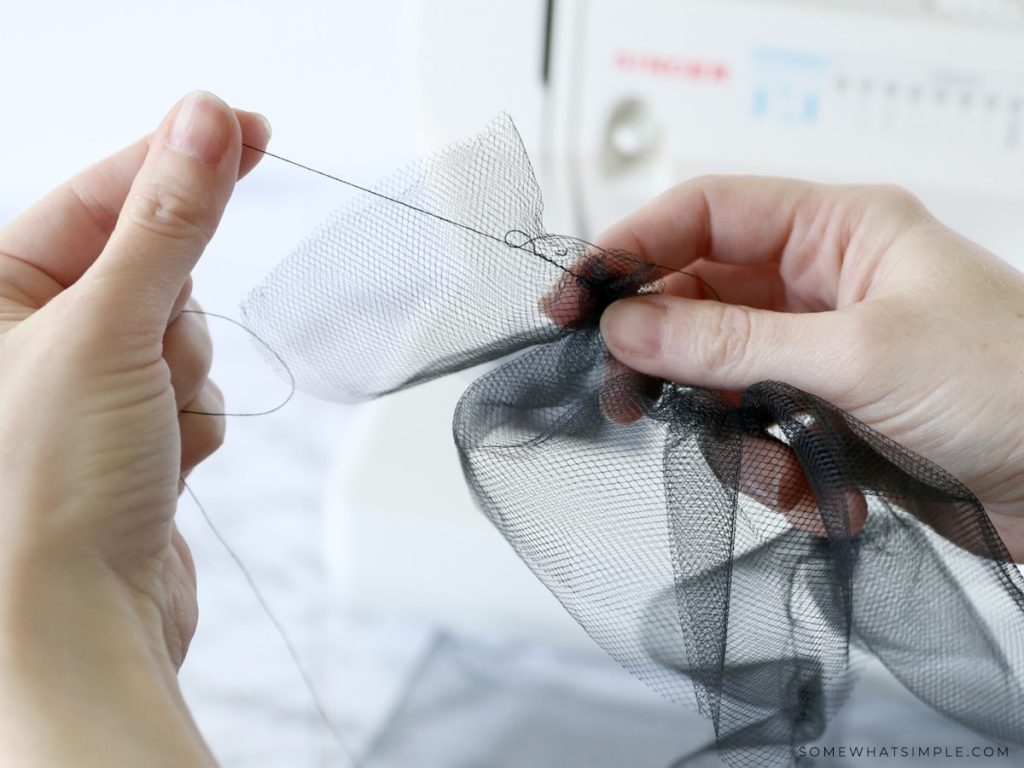 Step Two – Pull one end of the thread to ruffle the pieces of tulle.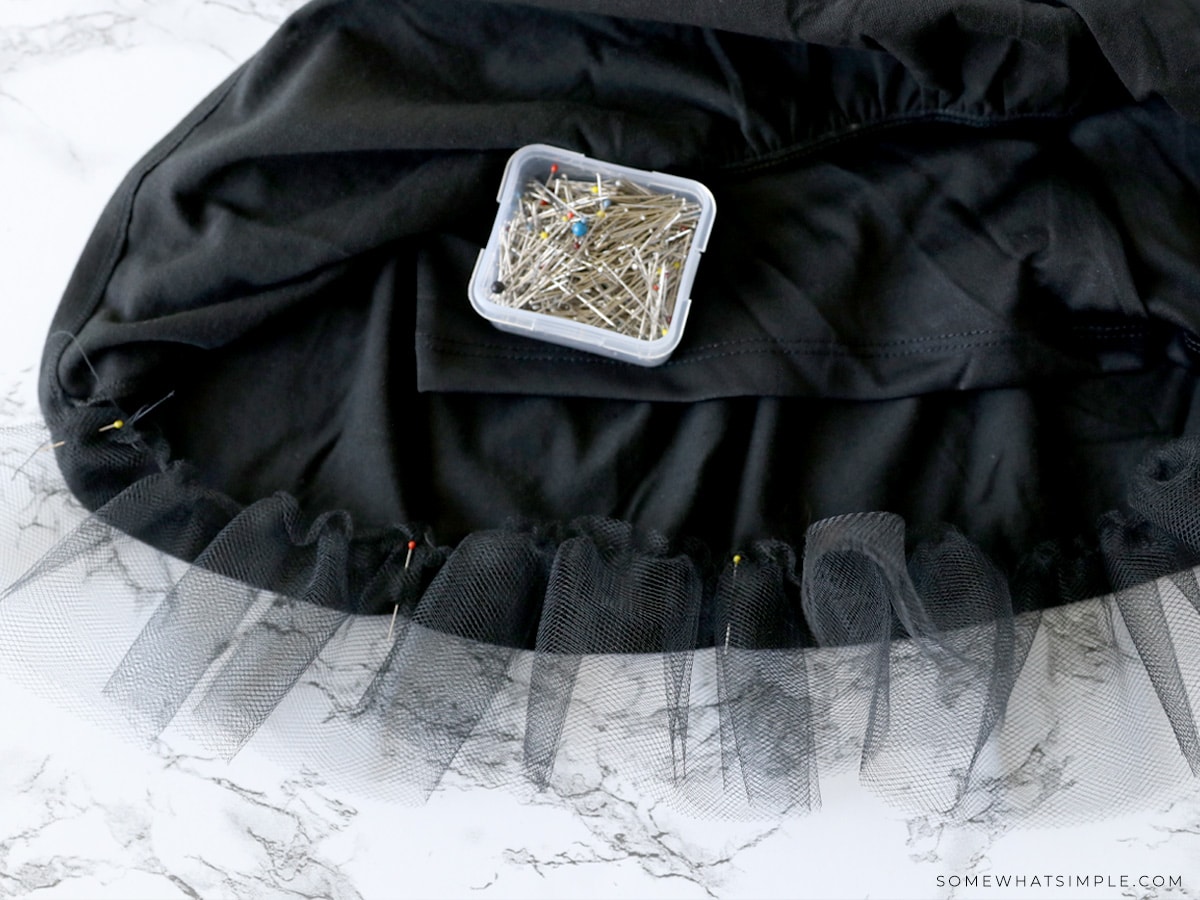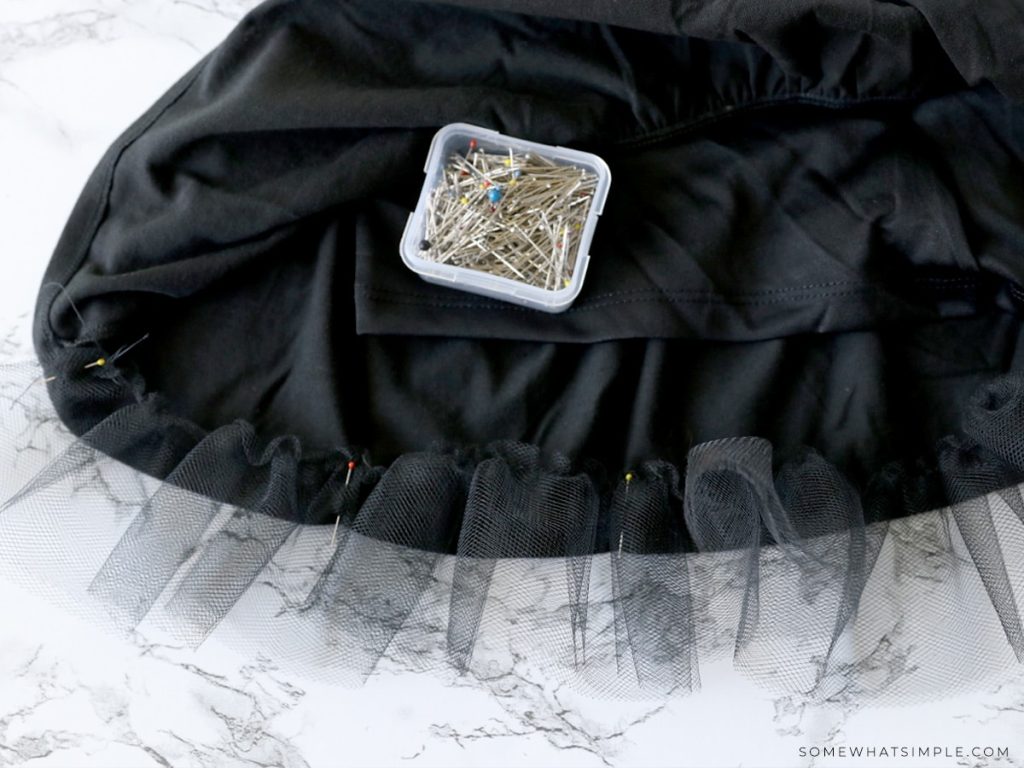 Step Three – Pin the ruffled tulle to the bottom of your skirt.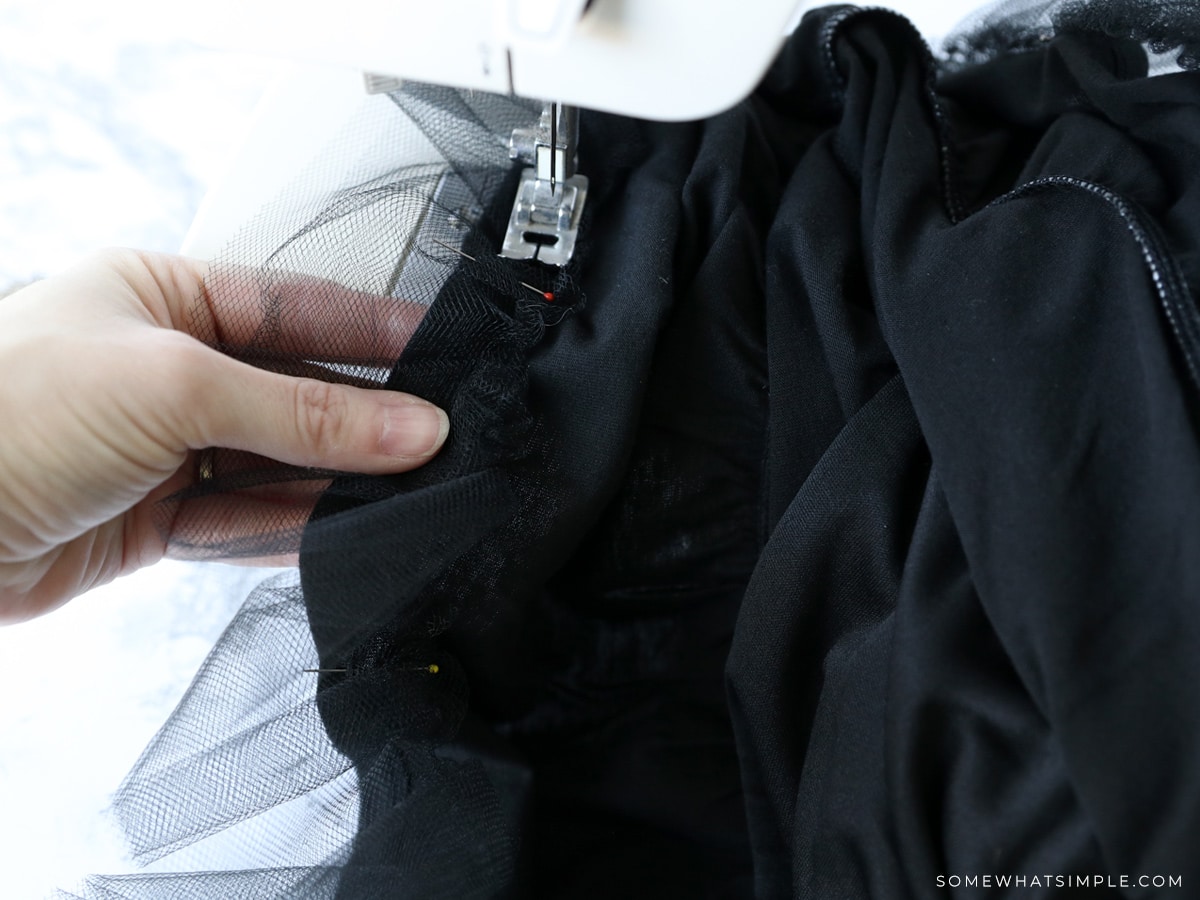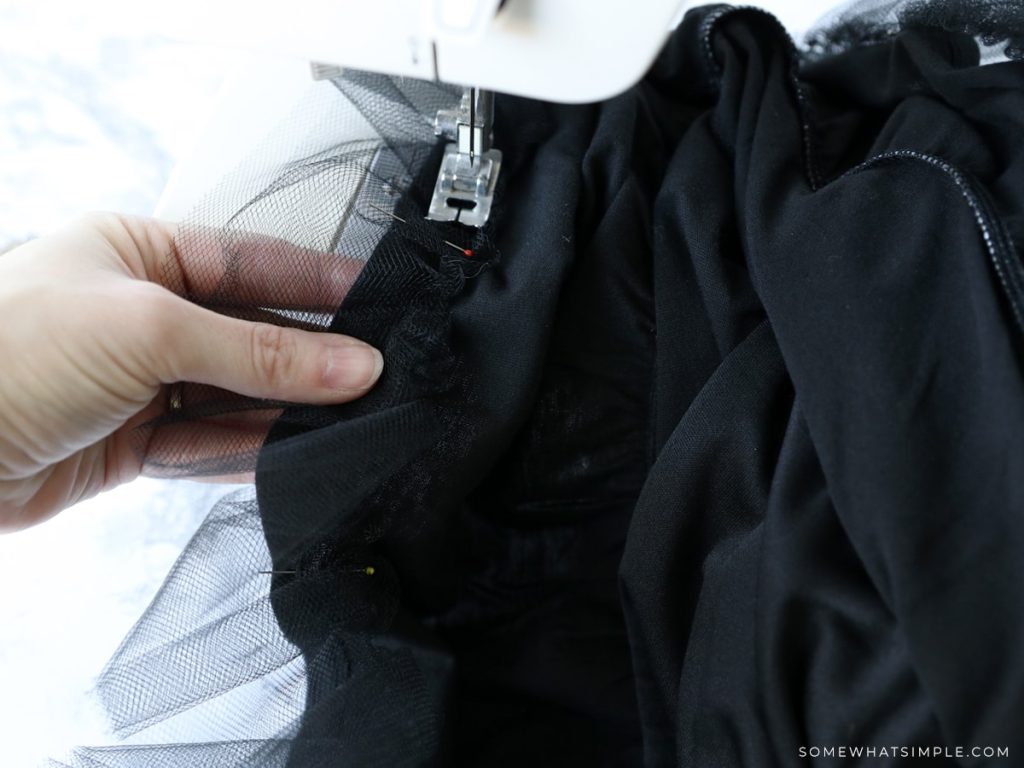 Step Four – Sew a straight stitch to attach the ruffle to the skirt, pulling the straight pins out as you finish.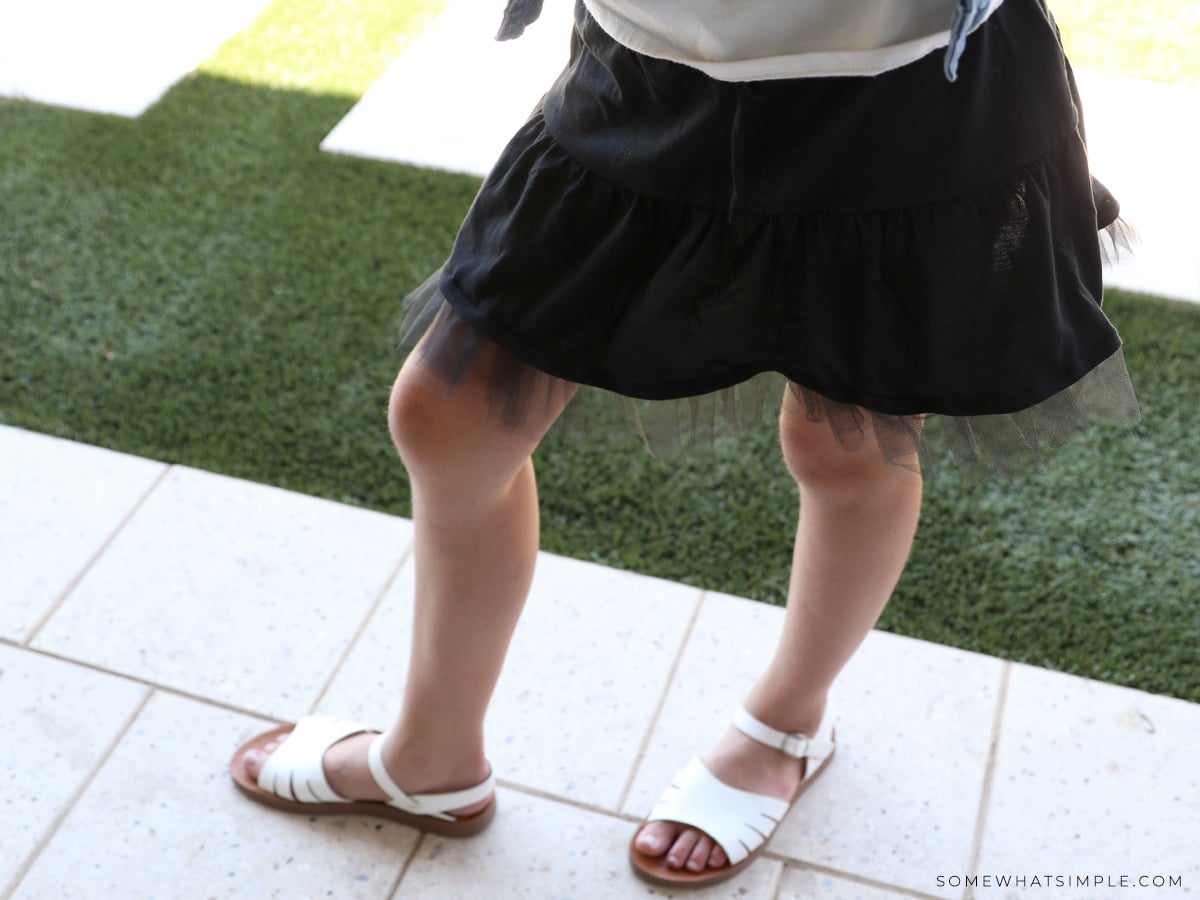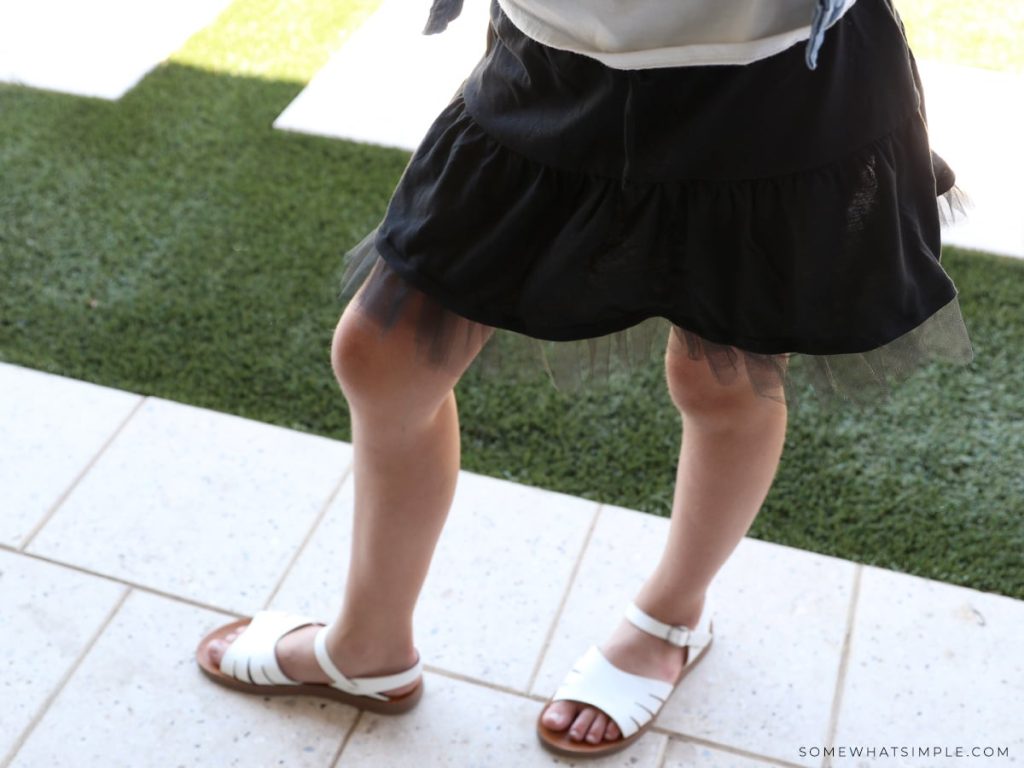 … and that's it!
A fun, twirly crinoline skirt your daughter will LOVE!
Do you have any easy sewing projects you'd like to share?
Leave me a comment below – I'd love to hear about them!