Heart Paper Chain Valentine Countdown
How to make a heart paper chain with fun countdown activities for your family to do this Valentine's Day!
If you liked our Valentine Activity Dice and our Family Valentine Party, you'll love this fun countdown chain! Because Valentine's Day is all about cherishing those you love, so why not let the whole family celebrate this holiday together?!
Who says advent calendars are only good for Christmas time? This paper heart chain is such a fun way to countdown to Valentine's Day! Each heart has a fun activity to do as a family – make treats for a neighbor, write a love note to someone in the family etc.
We made a video using an older version of the printable – take a look and then grab our new improved version below!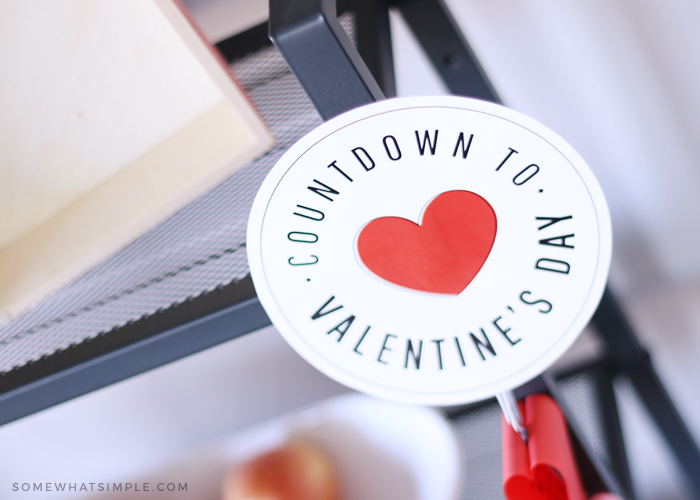 Valentine's Day Countdown – Heart Paper Chain
This is so harder than I thought to explain! I tried my best to put it into words, but watching the video is so much easier!!
MATERIALS NEEDED:
5 sheets of scrapbook paper
countdown activity printable (download below)
scissors or paper cutter
stapler
tape
DIRECTIONS:
Download and print the countdown activities onto your pretty scrapbook paper.
Cut the activities into strips.
Fold each strip in half, making a nice crease in the center.
Wrap the ends of each paper around to form a heart and staple.
Stick the creased end of the next strip inside the last heart and staple to secure. Continue until all strips are put together.
Cut out the label and tape it to the top of the chain. Tap or tack the chain to the wall and you're ready for the countdown to begin!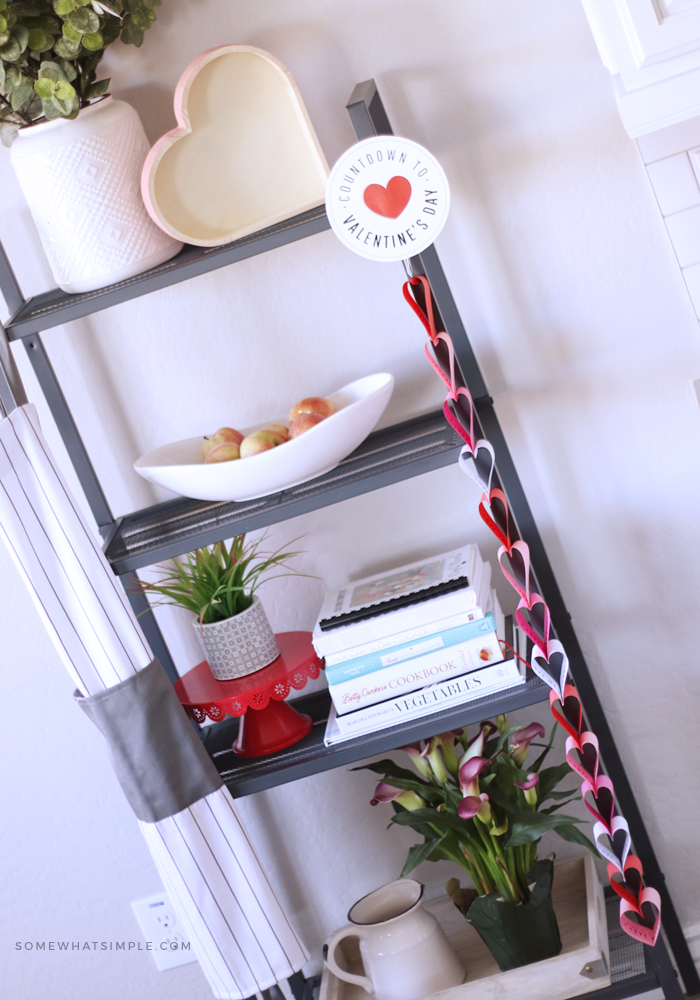 Ready to make your own Valentine's Day Countdown Chain?
Have a happy Valentine's Day!