Grab some pillows and blankets, download these darling free printables, and start making memories at your family reading night!
Here are a few more family activities we think you'll love – Doorknob Mailboxes, Chalk Ice, Train Games, and Mini Sensory Bins.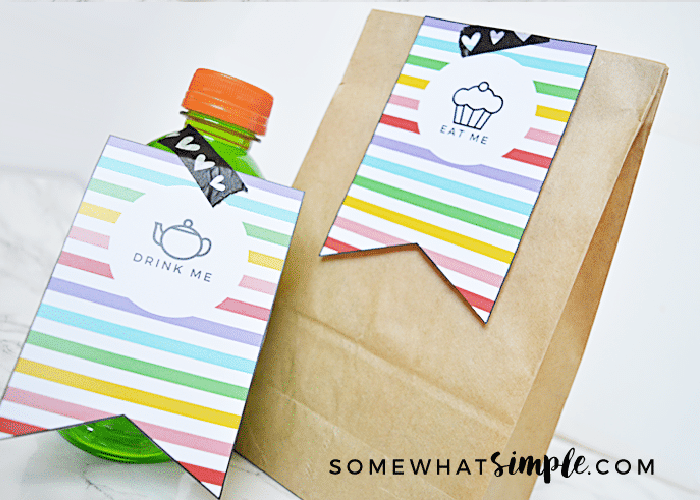 At Home Reading Activity
I've always loved reading. Whether on my own, or listening to someone, it has been one of my favorite pastimes. However, with all the technology available to my kids these days, I feel like they don't quite appreciate (or love) a good book as much as I do.
One of the ways I like to help encourage reading and spark some interest in a good book is with a little Family Reading Night Activity. Have everyone bring their own book, or choose a book to read together, then set the stage with cozy blankets and pillows, and some fun snacks!
Our colorful printables will help make the night even better! Here's how to make your cozy night a smashing success!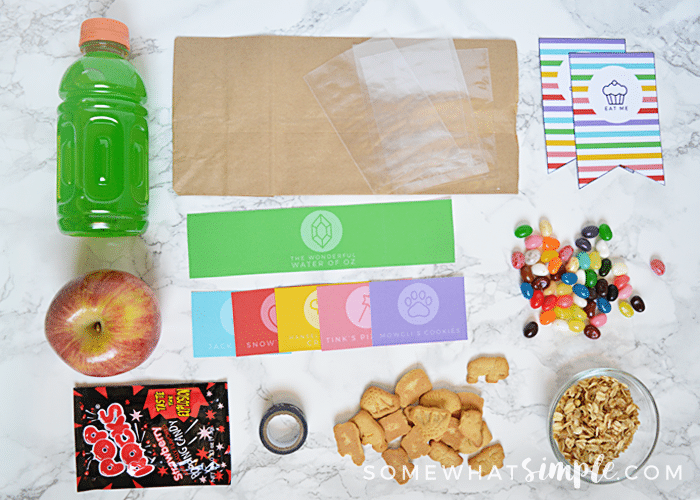 Family Reading Night
SUPPLIES –
What I love most about this activity, is that you can go as low-key, or over-the-top as you feel up to!
paper sacks
cellophane bags
washi tape
drinks
snacks
scissors
Family Reading Night Activity Free Printables (download below)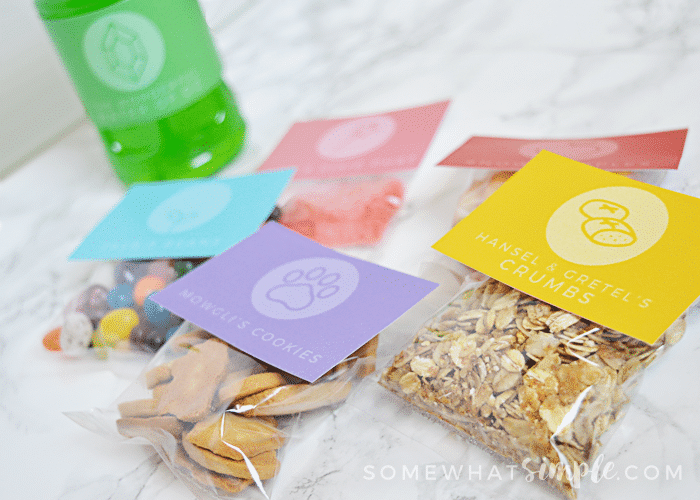 DIRECTIONS –
Cut out your labels.
Place your snacks in the bags.
Seal the bags with tape, then attach the corresponding label to the front.
Attach your drink label and DRINK ME label to your drink.
Attach the EAT ME label onto the front of the paper sack and fill: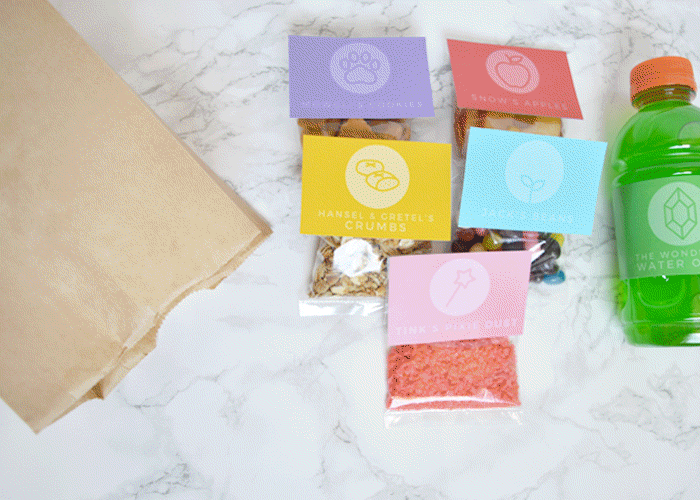 Reading Night Variations –
Replace the paper sacks with a darling bucket or basket.
Replace the cellophane bags with snack-sized baggies or even just purchase individual snack packs and just tape or staple the labels right onto those.
Washi tape is for cuteness, but I deeply considered just using a darn stapler.
Buffet style: Buy everything in bulk, and set them out in large bowls with these labels sitting in front.
Drink: I loved the idea of a matching green drink, but you could just use a water bottle – maybe even attach those individual drink powder packets to the side. Or even cut the label down to fit around a juice box.
Snacks:

MOWGLI COOKIES: animal cookies or crackers.
SNOW'S APPLES: apple slices, candy apple rings, dried apples, or tie a string around a whole apple stem and attach the tag to that.
JACK'S BEANS: jelly beans, corn nuts, m&m's, etc.
TINK'S PIXIE DUST: pop rocks, pixie sticks, fun dip, etc.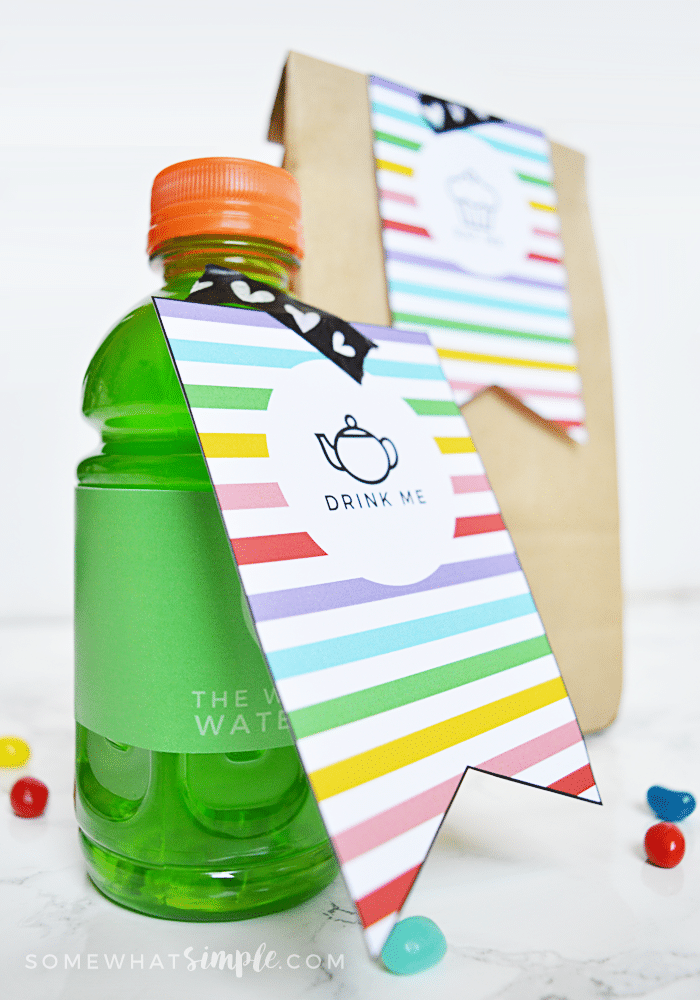 Reading Night Printables
Enter your name and email address in the form below to download our printables.
*Disclaimer: These Family Reading Night Activity Free Printables and all of Somewhat Simple's printables are for personal use only. They may not be mass-distributed, claimed to be your own, or sold in your shop. If you have any questions about this policy or need special permissions, please email us- we are super nice!