Get into the spooky spirit with these 15 Halloween Hair Tutorials for girls and boys!
Here are a few more Halloween ideas that your kids will LOVE – Halloween Take Out Boxes, Bugs and Kisses, and Halloween Coloring Pages.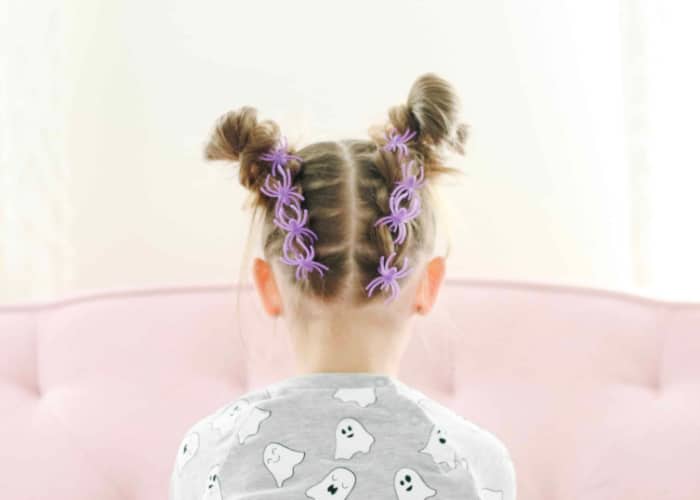 Our elementary school doesn't allow our kids to wear their Halloween costumes to school, but creative hairdos are certainly not off limits! In an effort to make this day fun and festive without being distracting to their studies, I set out to find some silly and spooky ways to do their hair. If you're like me and looking for a fun way to dress up this Halloween season, here are a few of the best Halloween Hairstyles that I found online –
Halloween Hair Tutorials for Girls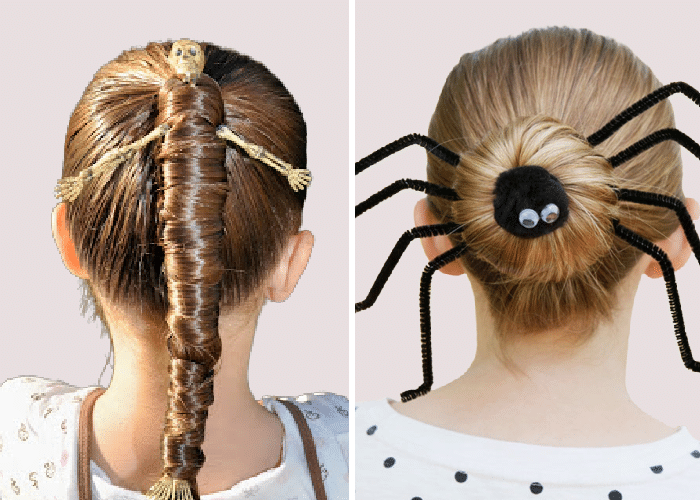 Mummy Hairstyle, from Babes in Hairland || Silly Spider Halloween Hairdo, from Simple as That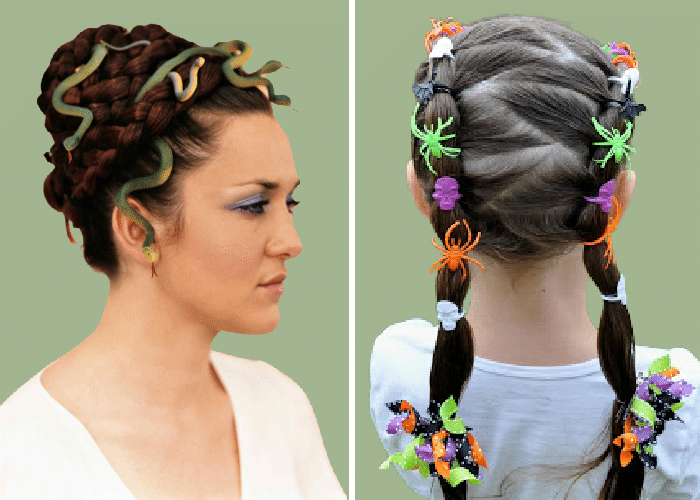 Medusa Hair, from Martha Stewart || Spider Ring Pig Tails, from Princess Piggies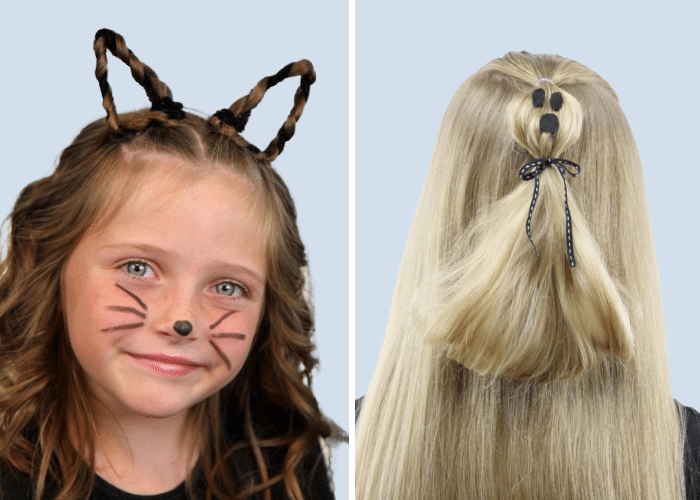 Braided Cat Ears, from Cute Girls Hairstyles || Ghost Ponytail, from Babes in Hairland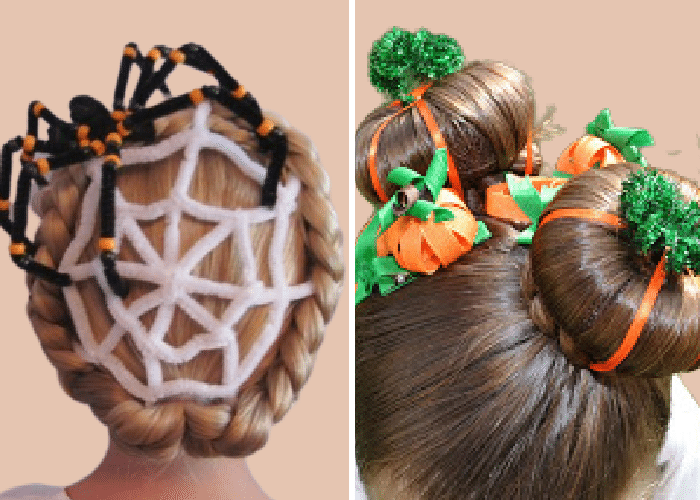 Pipe Cleaner Spiderweb, from Babes in Hairland || Pumpkin Patch Hair from Princess Piggies
Crazy Hair Tutorials for Boys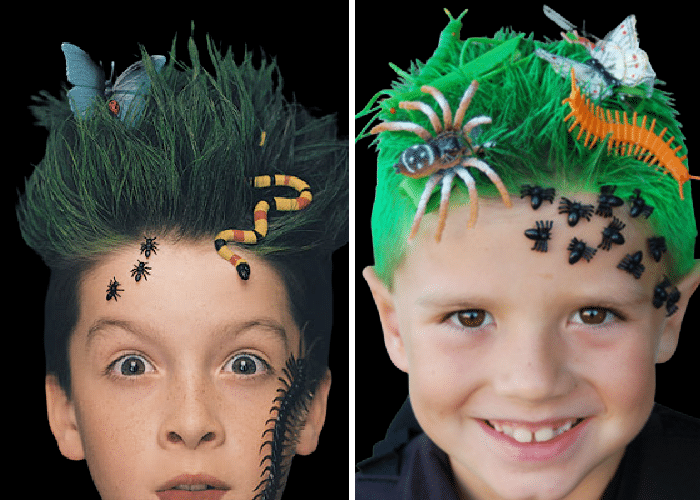 Creepy Crawly Hair from Martha (left) and Bee in Our Bonnet (right)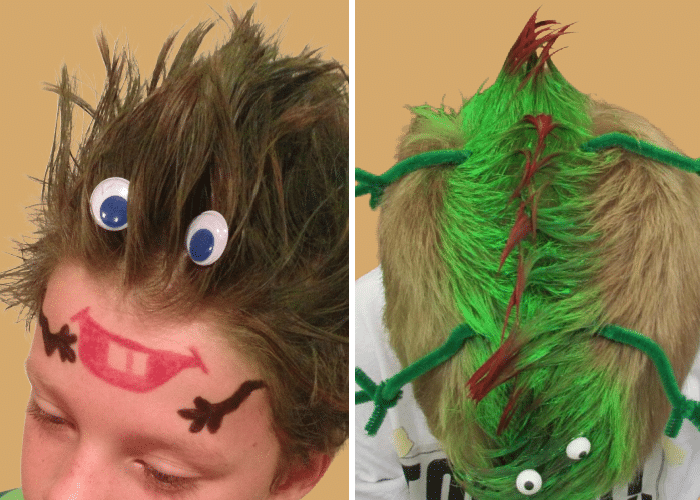 Monster Hair, from Michelle Demmon on Pinterest || Lizard Hair, from Dare to Be Used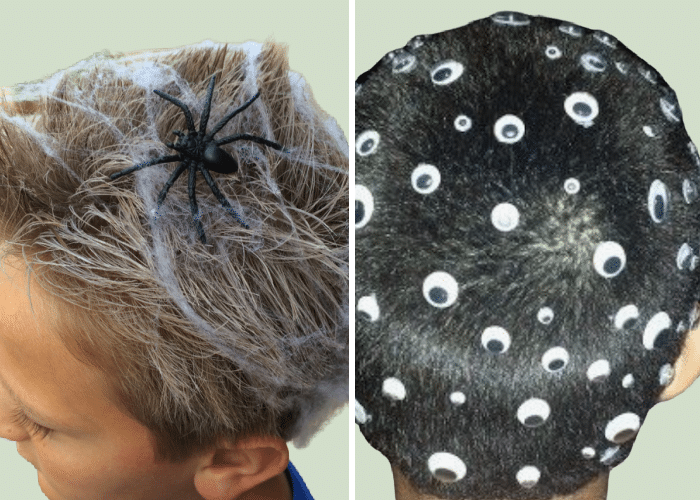 Web-covered hair, from Sweet Sugar Blossoms || Eye-covered hair, from Pinterest
Do you have a favorite Halloween Hairstyle that wasn't shown on this list?
Leave me a comment – I'd love to hear about it!